SYWELL | The Air Race World Championship – the successor to the Red Bull Air Race – has announced the complete line up of Elite XR/1 pilots due to take part in 2022's debut season.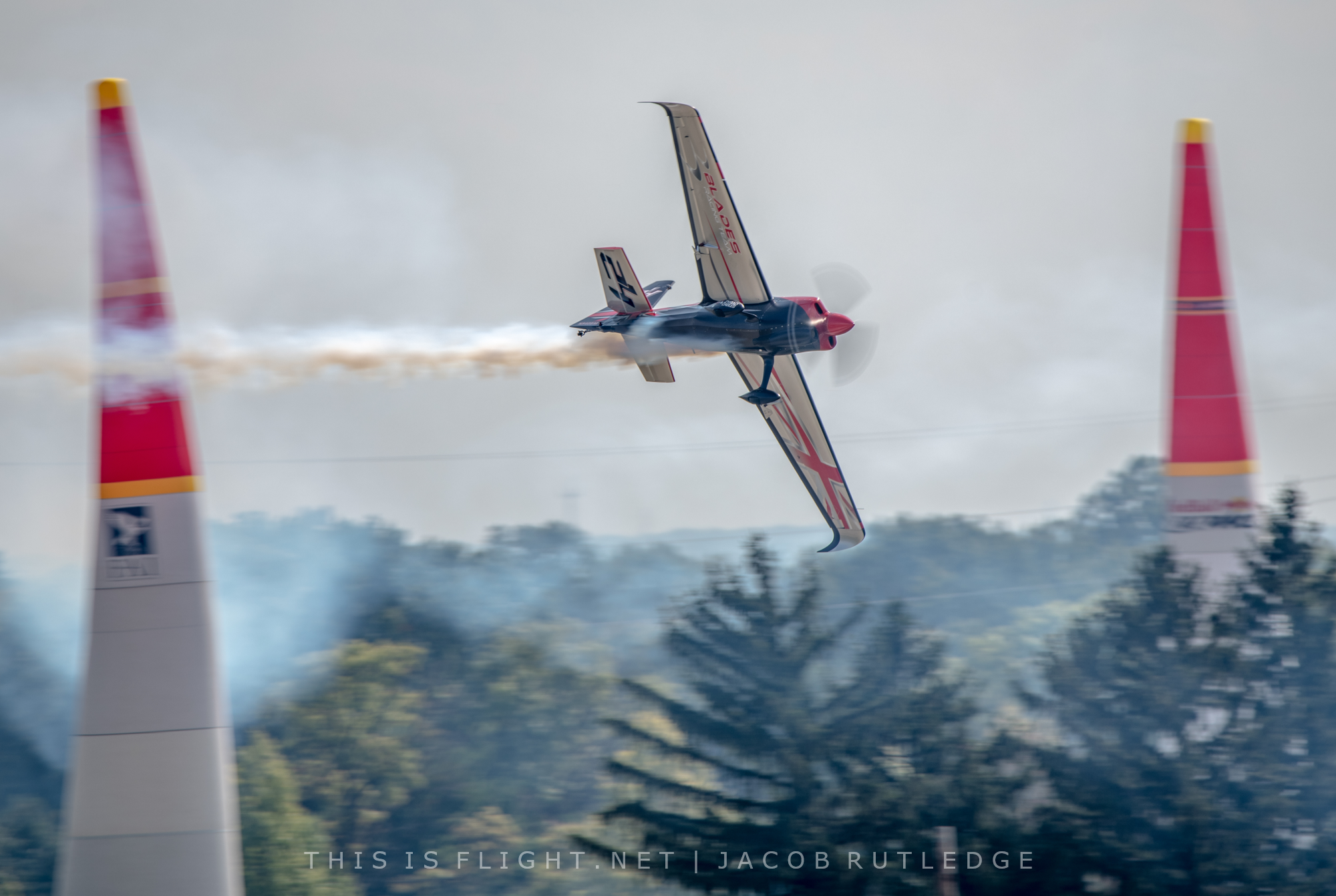 12 teams will compete in ARWC's top tier of competition next year, with seven former Masterclass pilots taking to the track and five former Challengers. Between nine and twelve more pilots, all of whom are yet to be announced, will compete in the Aero SR/2 feeder series, many of whom will be new to the sport.
WHO WILL BE RACING IN AERO/GP1 NEXT YEAR?
---

#95 MATT HALL   MATT HALL RACING

Reigning World Champion Matt Hall of Australia will be the pilot for Newcastle-based team Matt Hall Racing. A former Royal Australian Air Force fighter pilot, Hall joined the Red Bull Air Race in 2009, finishing third in his debut season. He was the championship runner-up in 2015, 2016 and 2018, and World Champion in 2019. He has accumulated seven wins and 25 podiums, making him the most successful pilot due to compete in Aero/GP1. The 49-year-old has hinted he will only spend one or two seasons as Matt Hall Racing's pilot before shifting to the Team Principle role and hiring in a younger replacement.
---

#8 MARTIN SONKA
Taking part in his first race in 2010, Martin Sonka, 43, is a well-known Czech competition aerobatics and airshow pilot. He also served for over a decade with the Czech Air Force, flying the L-159 ALCA and JAS-39 Gripen. As well as winning the Red Bull Air Race World Championship in 2018, Sonka has six race wins and 16 podiums to his name.
---

#31 YOSHI MUROYA
The only Asian pilot ever to compete in the Masterclass, Muroya joined the Red Bull Air Race in 2009. It took several years for the Japanese pilot, now 48, to get into the groove, finishing near the bottom of the standings for his debut seasons. His first emotional win came at his home race in Chiba in 2016, and he took the World Championship title the following year. He came second in the 2019 standings, despite winning three out of the four races. In total, he has won eight races and finished on the podium at 14.
---

#24 BEN MURPHY   THE BLADES RACING TEAM

Representing the United Kingdom will be the Blades Racing Team, with pilot Ben Murphy. Murphy, 45, is a former leader of the Royal Air Force Red Arrows who now flies as part of the Blades Display Team. Joining the Red Bull Air Race Challenger Class in 2016, he finished sixth overall in his first two seasons before graduating to the Masterclass for the 2018 season. He has since become the sport's best-performing Challenger graduate, finishing fourth overall in 2019, with one podium finish to his name.
The Team Principle is another former Red Arrows leader,

ANDY OFFER, who has served in this position since the team was formed at the start of the 2018 season.
---

#84 PETE MCLEOD
Pete McLeod, 37, is a professional aerobatic pilot who joined the Red Bull Air Race in 2009, making him the youngest competitor at the time. Despite having won one race and claimed 12 podiums, McLeod has typically finished each season towards the middle of the rankings. His best overall results saw him placed fourth in 2019 and third in 2017. Outside of the race, McLeod flies a variety of aircraft, including float planes, and is active on the North American airshow circuit.
---

#11 MIKAEL BRAGEOT   #11RACING TEAM

Mika Brageot, 33, is an acclaimed French aerobatic pilot who joined the Red Bull Air Race Challenger Class in 2014. Mentored by 2014 Masterclass World Champion Nigel Lamb, Brageot won the Challenger Class in 2015. In 2016, he joined the Masterclass, inheriting Lamb's race team and aircraft. He has achieved one Masterclass podium and a career-best result of fourth in the 2018 standings. He is likely to be the only pilot competing in WCAR with an MXS-Racer, rather than an Edge 540.
---

#26 JUAN VELARDE
The final Masterclass pilot to join the series is Spain's Juan Velarde, 46. An airshow pilot and A330 captain with Iberia, he joined the Challenger Class in 2014, where he finished eighth. Despite that, he graduated to the Masterclass the following year, and in 2016 began racing Paul Bonhomme's triple-world-championship-winning Edge 540. He has accumulated two Masterclass podiums and has a career-best result of eighth in the end-of-season standings.
---

#62 FLORIAN BERGER   MATTHIAS DOLDERER RACING TEAM

A 32-year-old Lufthansa pilot flying the Airbus A320, Berger was taught to fly aerobatics at Matthias Dolderer's flight school and joined the Red Bull Air Race Challenger Class in 2015. He is the most successful Challenger in history, winning the series three times (2016, 2017 and 2019) and coming second in 2018. He has nine race wins and 16 podiums from just 23 race starts.
Berger will race for Matthias Dolderer Racing under team principle

MATTHIAS DOLDERER. Dolderer, also from Germany, joined the Red Bull Air Race in 2009. In 2016, he became the first Red Bull Air Race pilot in history to win the World Championship before the final race of the season. More recently, Dolderer seems to have struggled to match his 2016 successes, finishing towards the bottom of the standings in 2018 and 2019. Dolderer himself will not fly in WCAR.
---

#48 KEVIN COLEMAN
Former Red Bull Air Race Challenger pilot Kevin Coleman will also move to Aero/GP1, and at the age of 30, he will be the youngest pilot in his class. A regular on the US airshow circuit, Coleman has received mentorship in the air race from fellow Texan Kirby Chambliss. Joining in 2016, Coleman finished third in his debut season, and third again in both 2018 and 2019. He has three wins and 12 podiums from 19 races.
---


#33 MELANIE ASTLES
Melanie Astles will be the first woman to participate in the top-tier of the air race. Living in France, but born in the UK, Astles, 38, is the reigning British Unlimited Aerobatic Champion as of May 2021. She joined the Red Bull Air Race Challenger Class in 2016 and has since claimed five podiums, including one win. She was second overall in the 2019 standings.
---

#32 DARIO COSTA
Dario Costa joined the Red Bull Air Race in 2013 as the sport's Flight Operations Manager. A flight instructor and aerobatics pilot himself, the 40-year-old Italian qualified to compete in the Challenger Class in 2016, racing for the first time in 2018. He has since taken two podiums, including one win, from seven race starts, and his career best season result is fifth. Along with Patrick Davidson, he will be the least experienced race pilot in the Aero/GP1 category.
---

#77 PATRICK DAVIDSON
Another relative newcomer to the sport, Davidson also joined the Red Bull Air Race Challenger Class in 2018 and has taken part in seven races. Despite not having won a single race, he has claimed four podiums and shares Costa's career-best season result of fifth place. Davidson entered – and won – his first aerobatic competition at the age of just 12, and has been a prolific airshow and competition aerobatic pilot since adulthood.
---
WHO HAS MISSED OUT?
With the top tier of air racing shrinking from 14 to 12 athletes, and incorporating several new graduates from the Challenger Class, it is inevitable that there are some noticable omissions. Old versions of WCAR's website stated in 2020 that all 14 existing Red Bull Air Race Masterclass teams had expressed an interest in competing in the new sport, and it is not known whether some of these teams later withdrew their interest or if they were rejected by WCAR at the pilot selection stage.
No longer racing are Americans Kirby Chambliss and Michael Goulian or Frenchman Nicholas Ivanoff, all of whom were rumoured to be close to retirement before the collapse of the Red Bull Air Race. All three had been with the sport for many years and had seemingly struggled to achieve consistent results in recent seasons, however Goulian put in an unusually strong performance in 2018, finishing the year ranked third.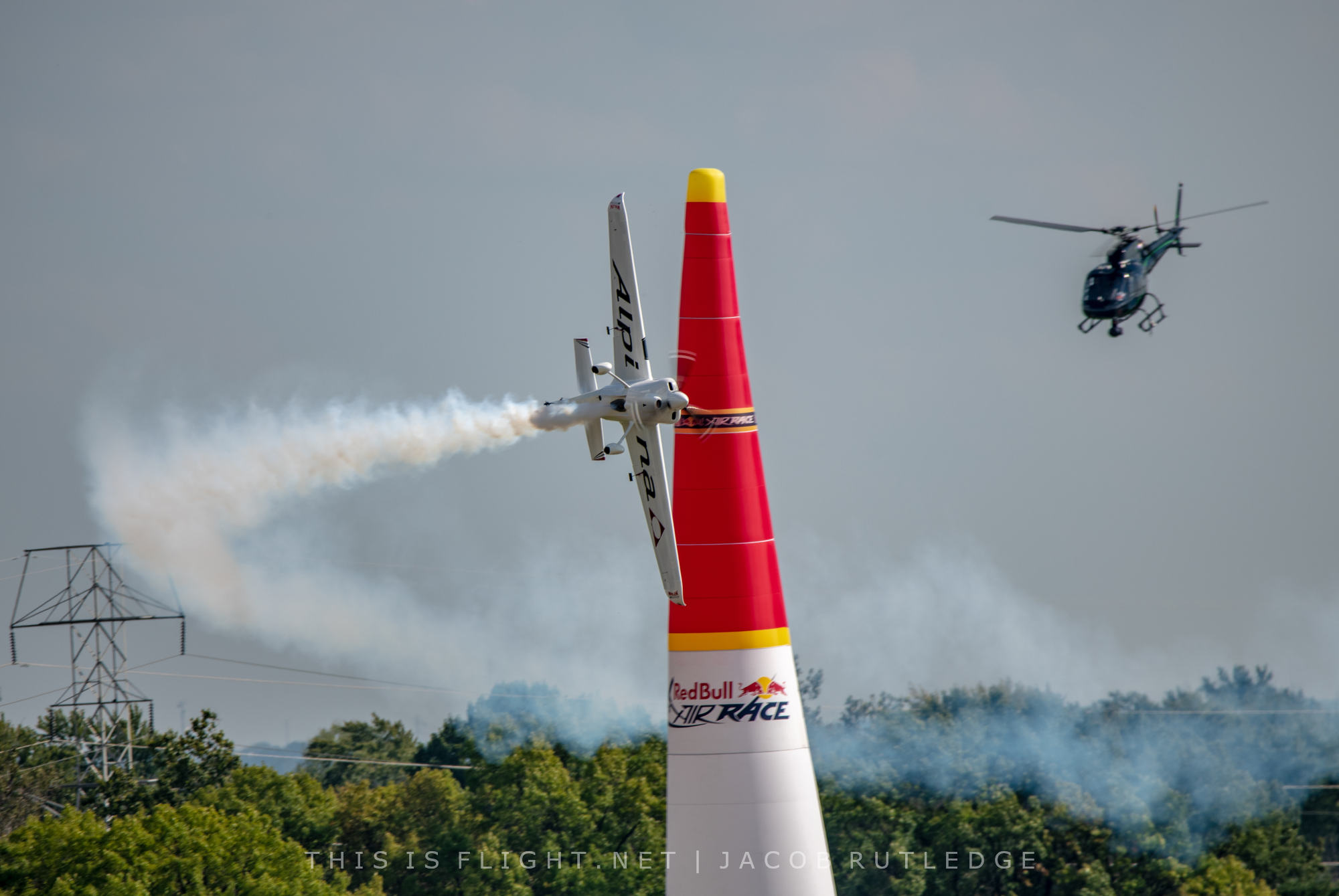 Two up-and-coming Masterclass pilots have also been dropped. Czech racer Petr Kopfstein, who won the debut Challenger Cup series in 2014 and joined the Masterclass in 2016, will not race in WCAR, at least for 2022, despite having a career-best season result of fifth. Former World Aerobatic Champion Francois Le Vot, who joined the Challenger Class in 2014 and the Masterclass in 2015, has also not been retained. He had never finished a race season ranked higher than 11th.
Chilean pilot and former Halcones team leader Cristian Bolton, who, after three full Masterclass seasons, has never finished higher than 12th overall, has not been selected either.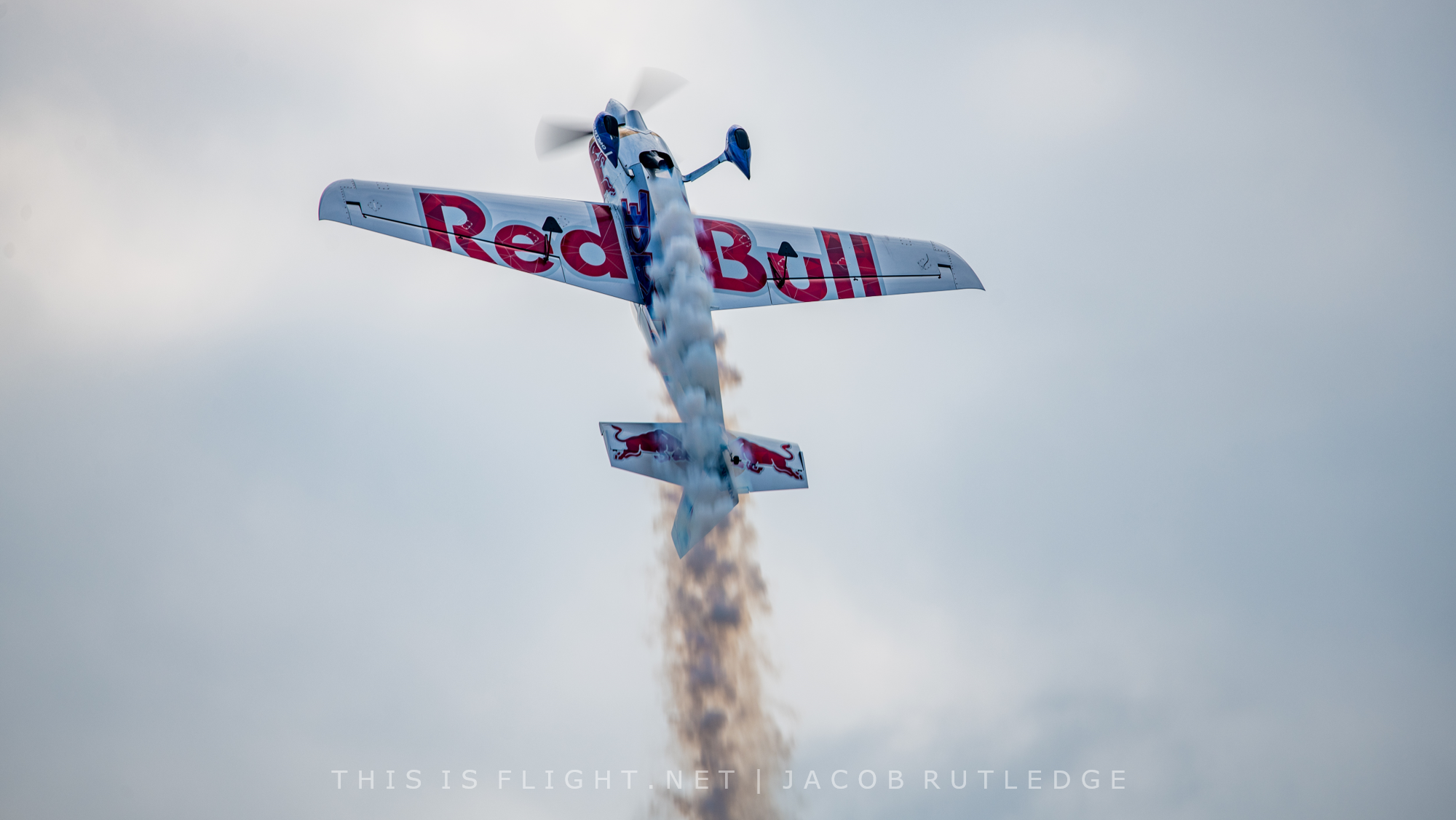 Of the biggest surprises in the Elite XR/1 class is the absence of Swedish pilot Daniel Ryfa, one of the most successful Challenger pilots in history, second only to Berger. With eight race wins and 19 podiums to his name, he was four times the runner-up in the end-of-season standings. It would be hugely surprising to see much less experienced and less decorated Challengers like Davidson and Costa graduate to Elite XR/1 ahead of Ryfa, perhaps suggesting that the Swede has left the sport.
WHO ELSE COULD STILL PARTICIPATE IN WCAR NEXT YEAR?
There are still a minimum of nine and a maximum of twelve pilot places that remain unannounced, which will make up the Aero SR/2 class: a feeder competition for less experienced pilots, racing in a Le Mans-style relay format.
Many of those spots will likely be taken by the seven remaining pilots who made up the 2019 Challenger Class: Kenny Chiang, Sammy Mason, Luke Czepiela, Patrick Strasser, Baptiste Vignes, Vito Wyprachtiger and possibly also Daniel Ryfa. However, there are also expected to be a number of entirely new faces.
More news is on the way, including the identities of Aero SR/2 Team Principles, which will be announced soon. This could include well-known ex-Red Bull Air Race competitors.
WHO IS RESPONSIBLE FOR WCAR'S PILOT SELECTION?
Elite XR/1 pilots were selected in March 2021 by a panel of officials and experts, such as former World Champion Paul Bonhomme and the Red Bull Air Race's Head Judge, Steve Jones.
Of course, race officials will be looking at more than just results when considering who gets a place in ARWC's opening season. Competition bosses likely considered the technical and financial viability of a pilot's team, their safety culture, the potential longevity of their racing careers and their ability to bring fans to the sport, among many other factors.
However, ARWC will have less of a say in who races in their sport in the future, as pilots will ultimately be hired and fired by the various Team Principles during an annual transfer window. All Elite XR/1 pilots will have to be suitably qualified (a process controlled by ARWC), but the decision of who to hire and who to fire will ultimately rest with team owners and principles.
For more about ARWC, read our exclusive interview with Series Director Willie Cruickshank.