This Week in Airshows: Monday 19th February
Our news page will be updated every Monday with a comprehensive analysis and discussion of the week's news. This week's top stories include:
CAA RELAX RESTRICTIONS ON CLASSIC JET AEROBATICS
SPANISH AIR FORCE RELEASE 2018 AIRSHOW SCHEDULE
---
CAA relax restrictions on classic jet aerobatics
On Thursday 15th February the UK's Civil Aviation Authority published a civil air display review which promises to partially lift a ban on aerobatics by ex-military jet aircraft over land. The ban has been in place since the Shoreham Airshow crash in August 2015, since when the number of classic jets on the British display circuit has declined significantly.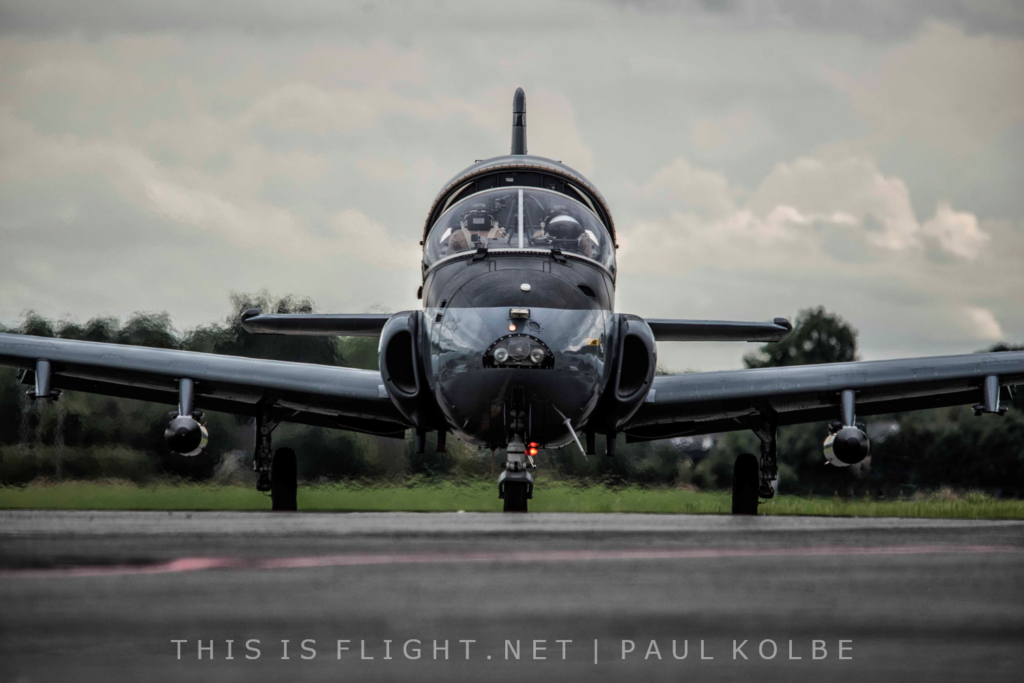 Changes to the regulations will come into force on the 28th February and will allow only straight-wing ex-military jets to fly full aerobatic displays. This will include aircraft such as the Jet Provost, Strikemaster, L-29 and Vampire.
Restrictions on swept-wing aircraft – including the Hawker Hunter – will remain in place for the time being. However, the ban on flying Hawker Hunters was lifted last year and they could return to the circuit with non-aerobatic displays this season; one day after the CAA's announcement, the aircraft of the Dutch Hawker Hunter Foundation – both UK-registered aircraft – returned to the skies at Leeuwarden for the first time since 2015, anticipating a full British airshow season. The jets will soon head to St. Athan in Wales for maintenance work.
Reacting on Twitter, Strikemaster pilot Mark Petrie said: "The jet community (what's left) has had many meetings with the CAA, this announcement hasn't come out of the blue although nothing was set in stone." However, he also warned fans not to hold their breath for the ban to be lifted on swept-wing aircraft.
A further change to the regulations aimed at bringing new talent into the industry is the introduction of a "Tyro" designation for new airshow pilots. Currently, the CAA charges for holding an airshow depends on the number of performers taking part. Under the new rules, airshow organisers will be able to book a small number of Tyro acts, which won't count towards their performer count.
Damien Burke, part of the Little Gransden Air & Car Show organising team, said on Facebook: "Along with cost reductions for the likes of the village fete that only book one to three acts, [this is] a real indication that the CAA have listened to the airshow community and are working on a much more collaborative approach."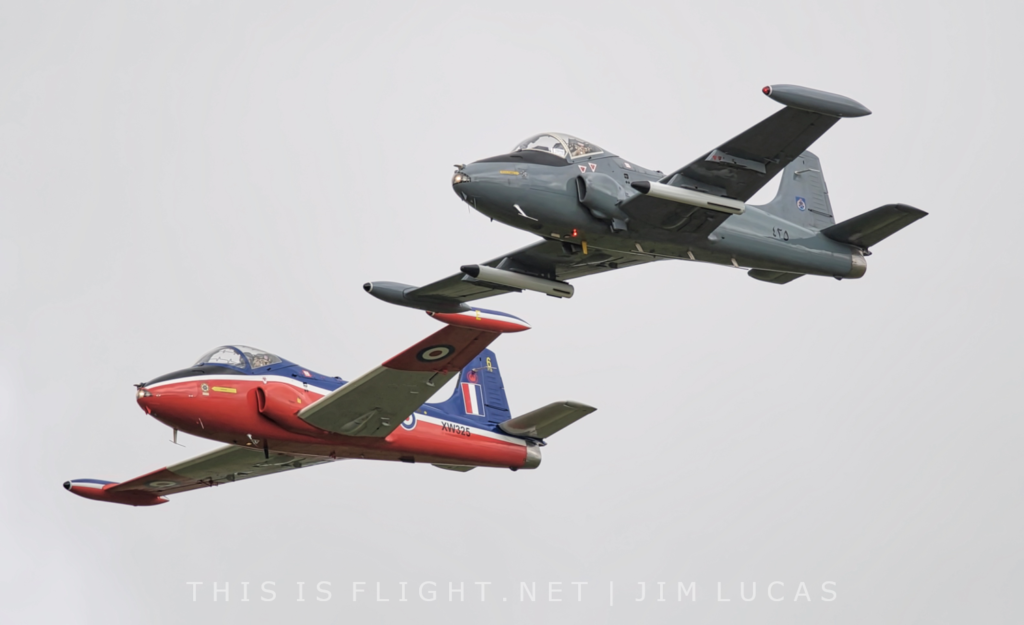 ---
Spanish Air Force release 2018 airshow schedule
Spain's Ejército del Aire has updated its events calendar to show a number of domestic and foreign airshows and list the main assets with which it will support them. Alongside the C.16 Eurofighter Typhoon and C.15 EF-18M Hornet solo displays, the Patrulla Aguila will also enjoy a busy year with their seven C-101 Aviojets. Patrulla Aspa – the team flying five EC-120 helicopters – have a much quieter season ahead. Their schedule as it currently stands is as follows:
Apr 25-29: ILA Berlin, Schönefeld, Germany (Patrulla Aguila)
Jun 2: Air Expo, Muret, France (Typhoon)
Jun 10: Danish Airshow, RDAF Aalborg, Denmark (Typhoon)
Jun 27-28: Festival Aéreo de Motril, Granada (Patrulla Aspa, Typhoon)
Jul 13-15: Royal International Air Tattoo, RAF Fairford, UK (Patrulla Aguila)
Jul 21-22: Festival Aéreo de Gijón, San Lorenzo, Spain (Patrulla Aguila, Hornet)
Jul 27-28: Festival Aéreo Torre del Mar, Vélez-Málaga, Spain (Patrulla Aguila, Typhoon)
Aug 25-26: Radom Airshow, Radom, Poland (Patrulla Aguila)
Sep 1-2: Slovak International Air Fest, Sliač, Slovakia (Hornet)
Sep 8-9: Belgian Air Force Days, Kleine Borgel, Belgium (Hornet)
Sep 15-16: NATO Days & Czech Air Force Days, Ostrava, Czech Republic (Typhoon)
Sep 22-23: Athens Flying Week, Athens, Greece (Hornet)
Oct 13-14: Free Flight World Masters, Saint-Maxime, France (Patrulla Aspa)
---
We've been working with Aerosparx to produce some stunning videos taking you behind-the-scenes with a civilian aerobatic team.
---
News in Brief
The Czech Air Force will contribute a Saab JAS-39 Gripen and and L-159 ALCA to the Royal International Air Tattoo flying display.
The last of the founding Red Arrows Hawk T.1 fleet, XX227, was retired from the team on Friday 16th February after almost four decades in Red Arrows service.
The F-35 Heritage Flight Teams are planning to perform additional non-aerobatic solo passes at airshows this year, akin to a mini-demonstration.
Turkey has been confirmed as the host country for the FAI World Air Games 2020, with the opening and closing ceremonies in Ankara and Antalya respectively.
---
The next news update will be on Monday 26th February.