This Week in Airshows: Monday 20th November
Our news page will be updated every Monday with a comprehensive analysis and discussion of the week's news. This week's top stories:
BRITAIN IS BACK IN RED BULL AIR RACE MASTER CLASS
---
Britain is back in Red Bull Air Race Master Class
The lineup for the Master Class of the Red Bull Air Race World Championship 2018 has been released, and sees British pilot Ben Murphy graduate from the Challenger Cup. The former lead pilot of the Red Arrows will be the seventh pilot to do so, and replaces fellow Challenger Cup graduate Peter Podlunsek of Slovenia, who retired at the end of this season. The UK has a strong history in the Air Race, taking four of the ten titles, although there have been no British racers since Paul Bonhomme, the sport's most successful pilot, retired after taking the 2015 title. However, some will question why two time Challenger Cup winner Florian Berger of Germany and two-time runner up Daniel Ryfa of Sweden have remained in their class, while Murphey, who has only taken sixth position in the championship standings, has been selected to graduate. Murphey has now taken ownership of Peter Podlunsek's old raceplane and will begin forming his race team ahead of the season opener in Abu Dhabi in February. It looks as though he will also retain his role as team leader of The Blades while he competes in the series.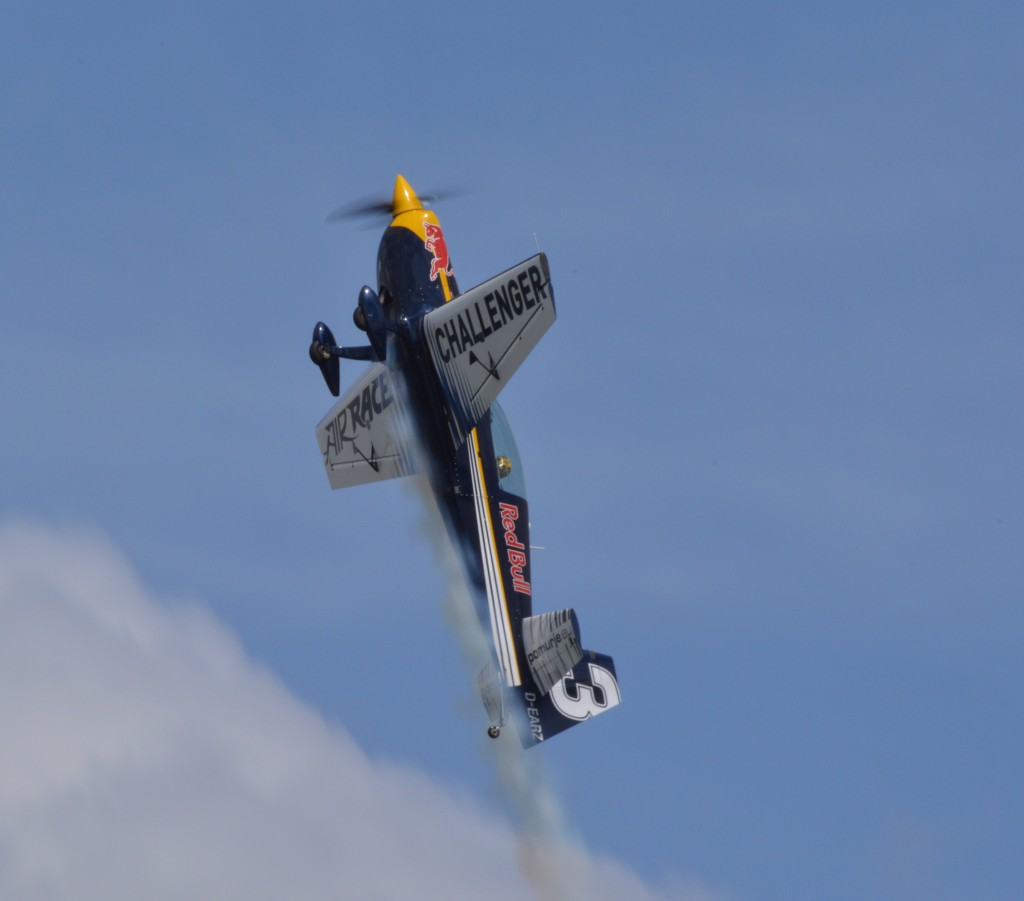 ---
Save the date! There will be a live premiere of The Airshow II at 20:00 UTC on 9/12/17!
---
News in Brief
The Patrouille de France will wear a new paint scheme on their tails next year, featuring red, white and blue curves.
China's August 1st Aerobatic Team made their Pakistan display debut today (Monday 20th November) following their appearance at the Dubai Airshow.
Jerry Conley's de Havilland Vampire will participate in the flying display of next year's Westmoreland County Airshow.
The Royal Australian Air Force will display a C-27J Spartan and a pair of Hawk 127s at Warbirds Over Wanaka next year.
The effort to restore Hawker Typhoon RB396 to flight has taken a major step forward, with donations totaling £75,000 allowing the team to purchase several original components.
Seafire Mk.XV SR-462 has been slated as potentially returning to flying condition next year, after being sold to the UK by its Missouri-based former owner in 2015.
Over a year after making its return to flight, Europe's only F-104 Starfighter took off once again from Bodø, Norway, for a short flight on Saturday 18th November.
Following a letter from 142 MPs calling for the replacement of the Red Arrows' ageing Hawk T.1s, the Ministry of Defence has re-asserted its position not to replace them until at least 2030.
---
The next news update will be on Monday 27th November.