This Week in Airshows: Monday 11th June

Our news page will be updated every Monday with a comprehensive analysis and discussion of the week's news. This week's top stories include:
COUTEAU DELTA RELEASE 2018 SCHEDULE
RSAF PREPARE FOR LARGE-SCALE NATIONAL DAY DISPLAYS
---
Couteau Delta release 2018 schedule

the French Air Force's two-ship Mirage 2000D display team, Couteau Delta, have released their 2018 schedule:
May 11-12: Jornada de Puertas Abiertas – 40 Years TLP, Albacete, Spain
May 27: Meeting aérien 14-18 Blois, Blois-Le Breuil, France
Jun 2-3: Circuit du Val de Vienne: Sport et Collection, Le Vigeant, France
Jun 16-17: Meeting de l'Air d'Evreux, BA105 Evreux-Fauville, France
Jun 21: Mirage 2000 retirement, BA125 Istres-Le Tubé
Jun 24: Fête Aérienne du Centenaire Marne 14-18, Meaux-Esbley, France
Jun 30-Jul 1: Meeting de l'Air de Nancy, BA133 Nancy-Ochey, France
Jun 7: Grenoble Airshow, Grenoble-Le Versoud, France
Jul 13-15: Royal International Air Tattoo, RAF Fairford, England
Aug 15: Meeting aérien à Belvès, Belvés-Saint-Pardoux
Aug 19: Meeting Aérien Pons, Avy, France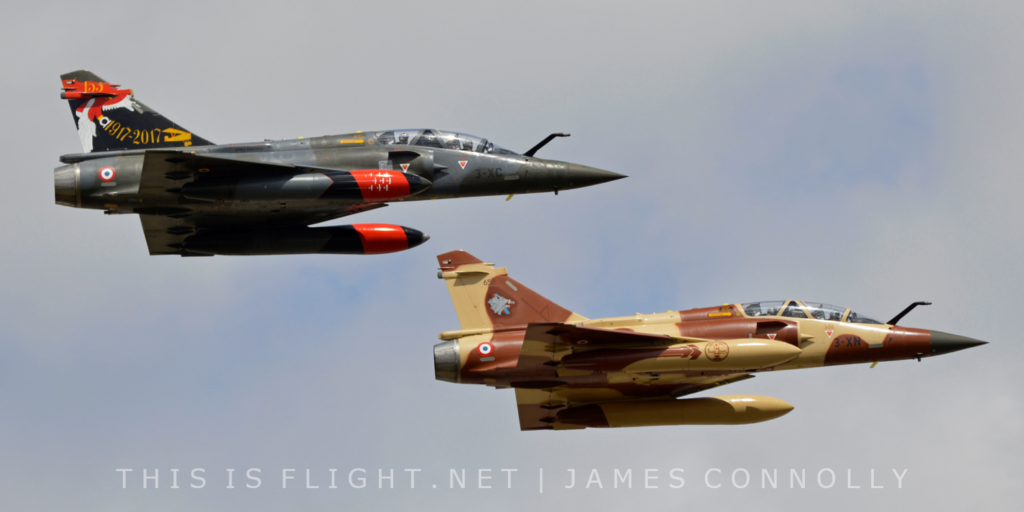 ---
RSAF prepare for large-scale National Day displays

The Republic of Singapore Air Force will stage an impressive aerial display at this year's National Day Parade to celebrate its 50th anniversary.
A total of 21 aircraft will be featured in the display, which will commence with a mass flypast of jets and helicopters, followed by aerobatic manoeuvres from F-15s and F-16s. This will include a high-G turn over Marina Bay by a specially-painted F-15SG.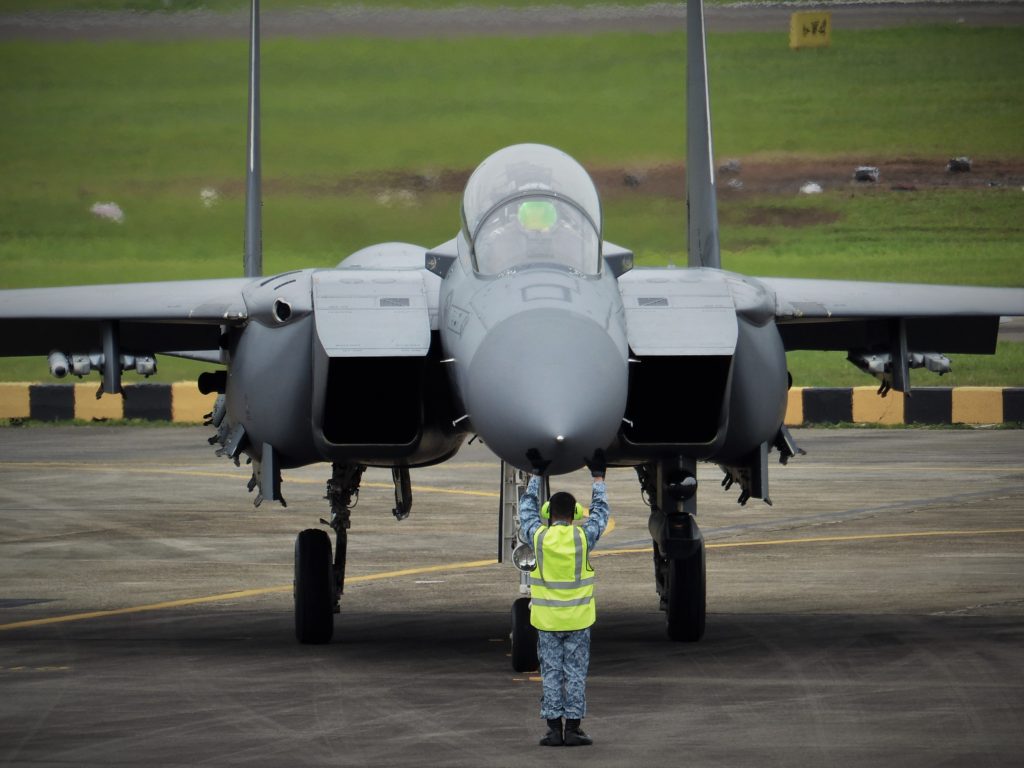 Other regular features, including the Chinook and Apache flag tow, "Salute to the Nation" bomb burst and a parachute jump by the Red Lions, will also return this year.
For the first time, Naval combat divers will perform an aerial display of their own during the pre-show segment, performing a parachute jump into the Bay. They will be the first parachute jumpers other than the Red Lions to perform at a National Day event.
National Day Parade takes place at The Float on the 9th August, although other viewing opportunities and locations are available during the show and during the many practice sessions. A seperate RSAF50 aerial display will be held nearby on the 11th-12th August at Marina South.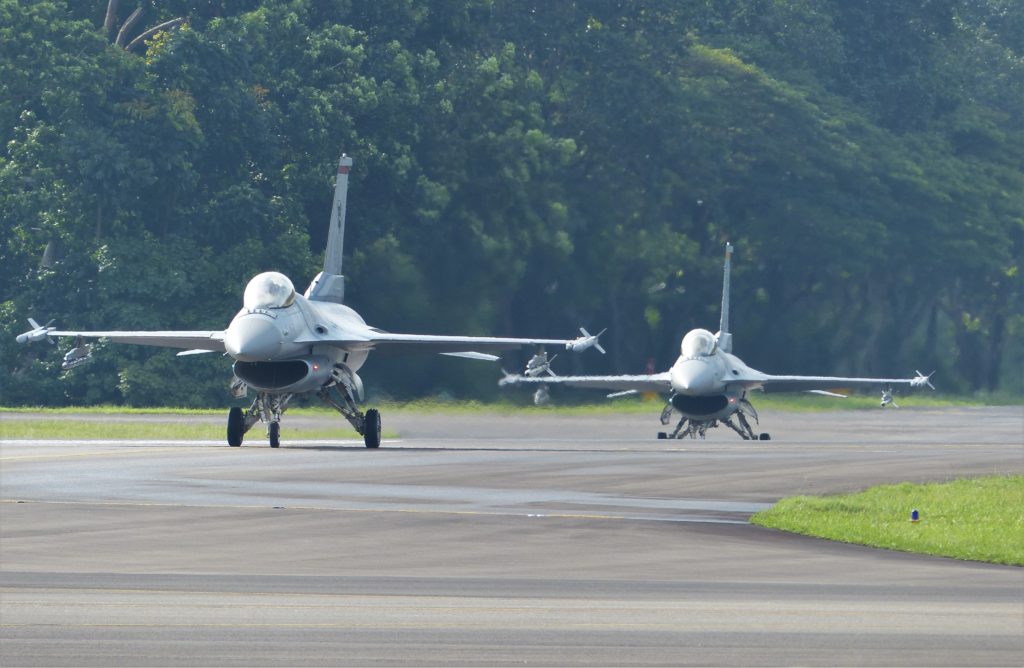 ---
Enjoy our highlights package from the wonderful Midlands Air Festival:

---
News in Brief
Duxford Flying Legends will include a display by the USAF Heritage Flight with an F-35A Lightning and P-51D Mustang.
The Farnborough Airshow will feature a Red Bull Air Race demonstration featuring Masterclass pilot Ben Murphy.
The Flying Bulls' DC-6 has been confirmed for the flying display at Duxford Flying Legends. The team's Alpha Jet pair have been cancelled due to CAA restrictions on classic jets.
---
The next news update will be on Monday 18th June.