WORDS BY ADAM LANDAU | PHOTOS BY JACOB RUTLEDGE     PUBLISHED MARCH 2021

With just one year until racing begins, over twenty potential host cities in the pipeline and an even larger number of pilots vying to take part, Willie Cruickshank, Series Director of the Air Race World Championship (ARWC), talked to This is Flight about how he's planning to bring this more authentic and more interactive global air racing series to life.
Until two years ago, the Red Bull Air Race was a staple of the aviation sporting calendar – probably the biggest and highest-profile track air racing series that the world had ever seen. Luckily for its hundreds of thousands of fans, a new sporting series is set to rise from the its ashes, and is already making great strides towards its first series in 2022.
Charged with bringing the re-imagined air race to life is Willie Cruickshank, a UK-based airshow pilot and the Red Bull Air Race's former head of aviation and sport, assisted by an advisory team consisting of Paul Bonhomme, Nigel Lamb, Jimbo Reed, Steve Jones, Kirsty Murphy and Jim DiMatteo. However, despite an abundance of familiar faces, ARWC will be a distinctly different series, with Willie and his team having a free rein to rethink how the competition will unfold.
"Any fan of the Red Bull Air Race will recognise lots of familiar faces, on and off the track," said Willie. "We have bought the Red Bull Air Race equipment, and that gives us an amazing leg-up when it comes to starting the new series. Also, there will be elements of the rules and regulations that will be familiar to fans of the Red Bull Air Race, and there will be parts that will be completely new to everybody, because it's a new format. It's our take on the sport rather than Red Bull's take on the sport."
Like with the Red Bull Air Race, the sport will be split initially into two tiers of competition: 12 pilots will compete in the top tier, Elite XR/1, while the twelve-pilot Aero SR/2 will serve as a feeder series for the main competition. However, both tiers will operate very differently to their Red Bull Air Race equivalents. Unlike the Challenger Class that it replaces, in which pilots competed individually, Aero SR/2's twelve pilots will be split across three teams, each including a team principle, technician and WCAR-owned Extra 300L.
"That team principle will then have team selection roles," Willie explained. "They'll decide who goes on the track first, they'll give team orders, and we'll end up with a team dynamic in that category. You might have somebody who's told just to go out and nail a really solid time, but not to try anything too dramatic, or you might have a coach who says 'get out there, let's put the fastest time on the board, and if you hit a couple of pylons, hey, we tried.' It's to try and build up a little bit of drama in the event. I'd like to see what happens when two guys in a team have performed really well, and one guy's gone on the track and had a complete nightmare."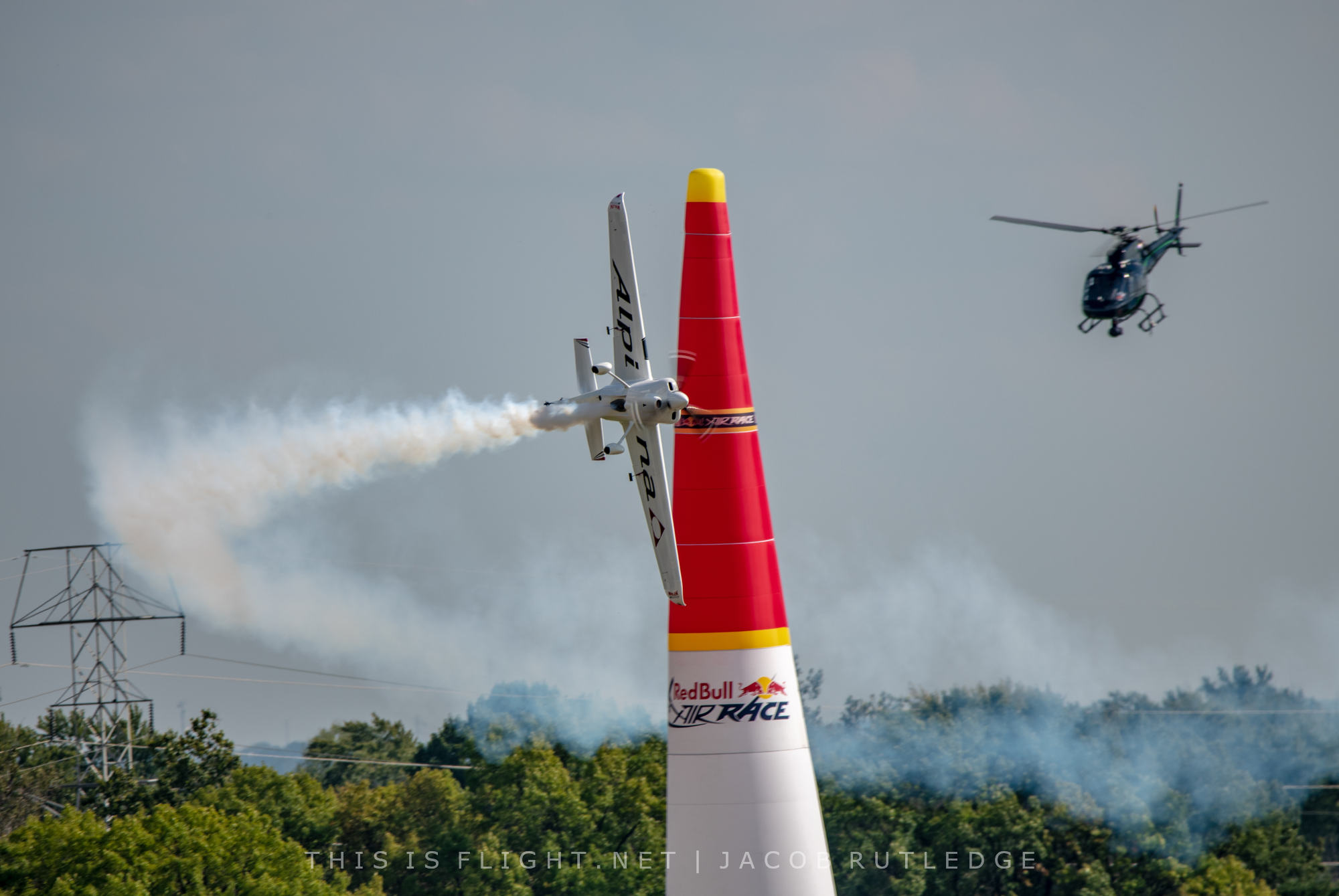 Although the official results will be decided based on the overall team's performance, ARWC will also keep track of each Aero SR/2 pilot's individual performance, with the top-ranking pilots eligible for promotion to Elite XR/1. Helping to facilitate their progression through the sport, the top tier of competition will also see a format change, moving away from pilot-led race teams. Although it will ultimately be an organic process, Willie's hope is that at least one pilot will be able to graduate to Elite XR/1 each year.
"The Red Bull model was predominantly pilots who owned aeroplanes, that raced them, and had a bunch of people around them. The pilot was the team. And that meant that the pilot stayed – there was no performance criteria that said 'you've not won a race for four years, maybe pack it in.'"
Under the new model, race teams, in partnership with their sponsors, will be able to select their pilots during an annual transfer window, based on their racing performance, personality and fan following. Willie says this will make Elite XR/1 more competitive, while also helping Aero SR/2 pilots move up the ranks of the competition. "Somebody who's running a team in the Elite XR/1 series would say 'my pilot's not had a great season, so I'm going to let him go and replace him with that fresh-faced amazing guy or girl out of the SR/2 class.' There will be some pilots, from day one, in the Elite XR/1 series that are as before, but they will gradually step aside, and replace their cockpit with somebody they will promote from the Aero SR/2 series."
Almost 30 pilots are vying to take part in the first season, with 24 places available across the two classes. ARWC are due to decide who has made the final cut in the coming weeks, with public announcements to follow.
Longer term, two more classes of racing are in the pipeline, featuring manned jet-powered and electric-powered VTOL aircraft. "There is such growth in aviation technology at the moment, it's incredible, and we want to use the air race as a means of demonstrating some of the technology around that as well, and use it as a way of inspiring and educating the next generation of aviation professionals," Willie said. "And if we're going to get 100,000 people coming to watch an air race for a day, then just because we've finished racing doesn't mean everybody's got to go home. Our plans are to turn the event into a music festival for the evening and turn everyone over to the hangar stage, where they party the night away. We want to make it more of an all-encompassing experience around aviation and entertainment."
Despite that, the core of ARWC will remain unchanged: the world's best pilots racing high-performance aircraft through a racetrack of inflatable pylons at low level, in a series of stunning locations across the world. "The whole planet's covered in sky, we can race anywhere, and that's the beauty of the air race model," Willie said. "We need a race box, about 1.2km by 600-700m. It can be over coastal waters, or lakes, or rivers, even dealing with high-speed water like the Danube, or over land."
As well as a visually impressive backdrop to the race, one of Willie's priorities is to find venues where the race airport can be located alongside the racetrack. "It's rare that we can get the racetrack and the race airport absolutely bang next to each other," he said. "Where we can do that, that is perfect, because people want to see the whole spectacle of the air race. If you went to Silverstone, you don't want the pit lane to be an hour away by bus. Somewhere like Wiener Neustadt, you go to the air race and you can walk through the hangar lane, you can visit the aeroplanes and see the pilots, as well as be on the track to watch the race. So in terms of locations, it's a big tick for me if we can get the race airport within the vicinity of the race track."
Willie says his team is in talks with over 24 cities around the world, of which only four or five have previously hosted the Red Bull Air Race. The aim is for eight or nine races in the first season, each at a different venue, including a mix of racetrack types. "We are in discussions with cities everywhere on the planet, and they are all shapes and sizes of locations," said Willie. "It's interesting, because some of the places that we're talking to would not roll off your tongue as the top, best-known tourist resorts, but I think there are places that are looking at [the pandemic] and going 'hey! All bets are off!' We've come back down to a new base line and we can come in and compete with those other places now on a new footing."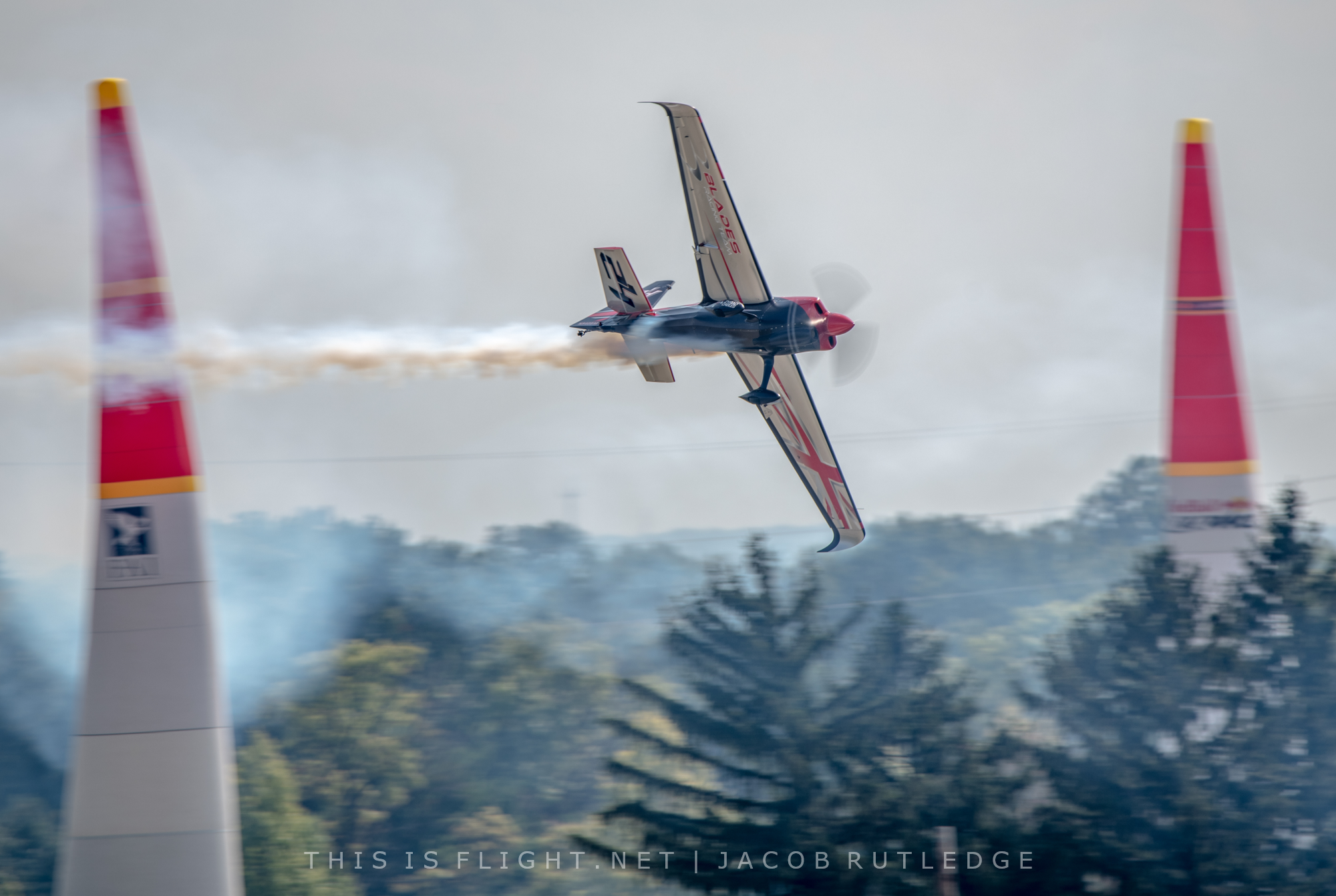 Another of Willie's aims for the sport is to make it more interactive and more engaging than its predecessor. New rules and ideas could be put to fans, and followers of the series will be given a candid, sometimes gritty look behind the scenes at pilots, race teams and officials. "It's about listening to what people want, it's about being as authentic as we can be, not trying to portray an image but letting people see what's happening – a rough diamond, if you like. We want to be as authentic and interactive as we can, we want our fans to be genuine air race fans and feel like they're part of our community," he said.
As preparations continue, Willie and his team are in for a busy year ahead. As well as a launch event at Sywell, a test and evaluation camp will need to be held to give pilots valuable track time ahead of the first race and to test vital equipment. At the same time, venues must be finalised, TV production arranged, infrastructure sourced and communications strategies implemented – including an ARWC podcast series due to be launched on social media in the coming months.
The team must also contend with uncertainty surrounding the coronavirus pandemic, although Willie remains optimistic about the early 2022 start date. "We have structured our year in a way that if we have to put the brakes on for three or four months because there's been a massive spike in coronavirus around the world and we just have to hold for a while, we have that contingency option in place. But right now, we're working on the best guess. The timing feels about right to us and the 12 months that we have before the first race will be a busy 12 months. We have an awful lot to do!"
You can find out more about the Air Race World Championship on their website and social media pages, including Facebook, Instagram and Twitter. Our thanks to Willie Cruickshank for his assistance in preparing this article.