Canada's fleet of ageing CT-114 Tutors, used by the Snowbirds aerobatic team, have been cleared to resume operations following a pair of fatal accidents in 2019 and 2020.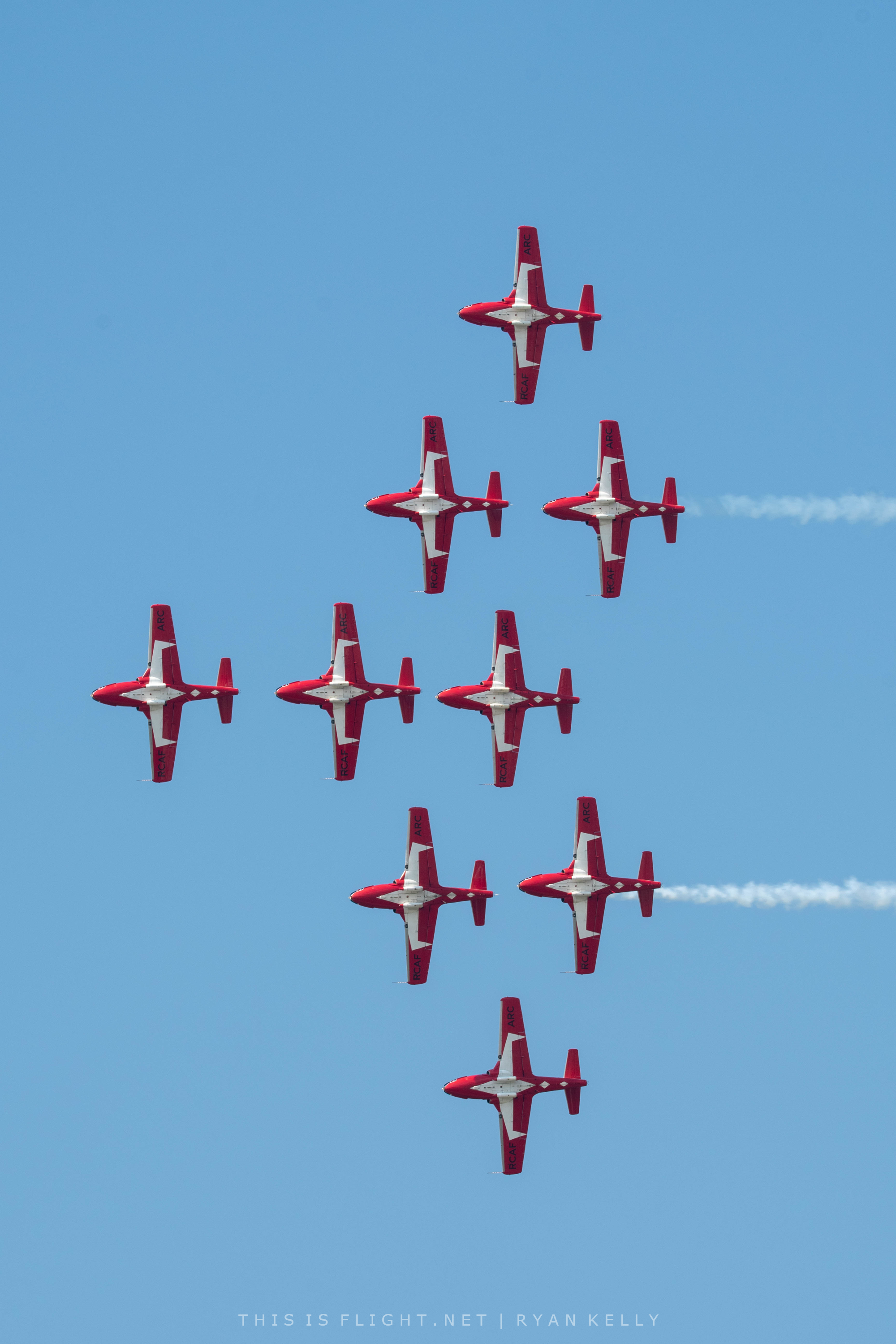 In a statement, the Royal Canadian Air Force said that Brigadier-General Denis O'Reilly, Commander of the 2nd Canadian Air Division, lifted the operational pause on Monday 24th August, following "a thorough technical and operational risk analysis that has outlined a series of risk mitigation measures."
The Snowbirds, who are the primary users of the CT-114, have already cancelled their 2020 airshow season, but with the operational pause lifted, they will be able to gradually return to flying operations, the RCAF said. Aircraft currently stranded in Kamloops, BC, are expected to return to their base at Moose Jaw over the next few weeks.
The CT-114 Tutor fleet has been grounded since May, following a fatal accident at Kamloops shortly after take-off. Captain Jenn Casey, the Snowbird's Public Affairs Officer, was killed in the accident. The pilot was able to eject, but sustained serious injuries.
In October 2019, another of the team's aircraft crashed shortly before a show in Atlanta, GA. The pilot ejected and survived with minor injuries, but investigators were unable to determine the exact cause of the accident. However, a report found that the pilot's ejection seat did not deploy correctly. Early indications suggest an ejection seat fault could have also played a part in May's accident.
Testing in 2016 determined that the parachutes used in the Tutor's ejection seats should be upgraded, but this has not yet taken place. However, the Snowbirds did thoroughly inspect their existing ejection seat systems.
The Snowbirds' Tutors are not expected to be replaced until at least 2030. They are due to recieve upgrades from 2022 to help extend their service lives, costing between $50 and $100 million, including new ejection seats, upgraded avionics and modernized communication and navigation equipment.