From the F-104 to the DC-6, and almost every active aircraft type in the Italian Air Force, a huge line up has been confirmed for the air arm's centenary airshow at Pratica di Mare this June.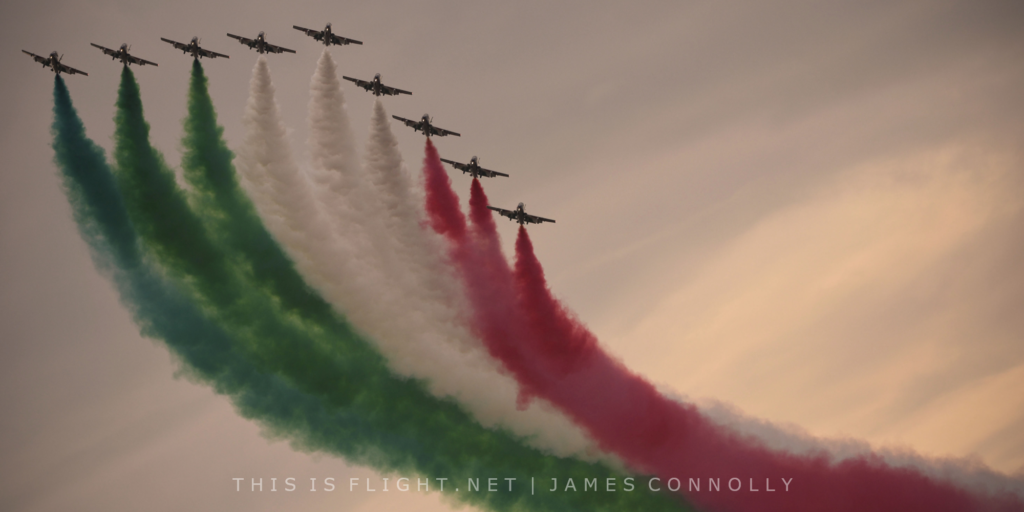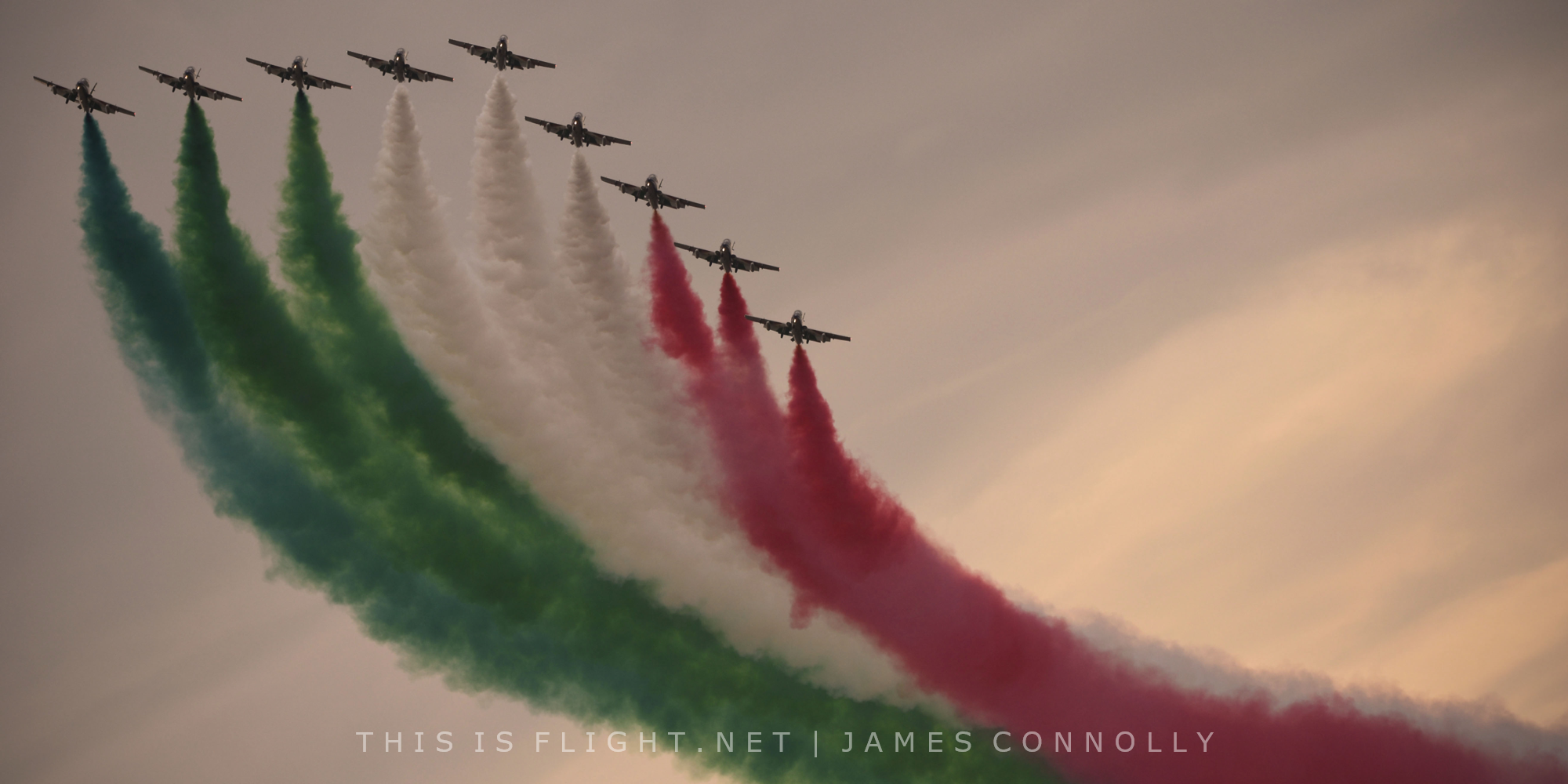 Dubbed the Manifestazione Aerea del Centenario dell'Aeronautica Militare, the event will be one of the largest and most memorable airshows of the year. The flying display, which will run for more than eight hours, will aim to tell the entire story of the Italian Air Force, from inception to the present day, while further aircraft will appear on static display. Only current and ex-Italian Air Force aircraft types will participate, with no, or extremely limited, foreign military participation.
An impressive initial participation list includes 112 individual types, although some of these types will be represented by more than one airframe. A special effort has been undertaken to bring some of these aircraft to the show, with an airworthy F-104G Starfighter being shipped over from the United States, a Fiat G.91 being restored to flight for the occasion, and airworthy warbirds flying in from the UK, France, Austria and Switzerland. It has not been confirmed which aircraft will take part in the flying displays and which will appear on static display only.
The flying display will begin at 10am daily, running until 5pm when a large scale parade and flyover of current Italian Air Force types will be present. Finally, the Frecce Tricolori will take to the air at 6pm to close the show with their ten MB-339s, adorned in a temporary colour scheme marking the centenary.
Historic aviation highlights include:
CA.3 Caproni
SPAD VII
F-104G Starfighter
F-86E/K
T-33 Shooting Star
MB.326
Spitfire Mk.V/XI
P-38 Lightning
Fiat G.46
Fiat G.91
DH.100 Vampire
P-51D Mustang
P-47D Thunderbolt
Bleriot XI
DC-6B
F-16
Fi-156 Storch
Macchi M.C.72
Macchi M.C.202
Macchi M.C.205
Ansaldo S.V.A.9
Gabardini monoplane
Bell 47
Various historic training aircraft
Modern Italian Air Force assets on display include:
F-2000 Typhoon
F-35A Lightning
Tornado IDS
AMX A-11 Ghibli
T-346A Master
MB-339
C-27J Spartan
C-130H Hercules
KC-767
HH-139
HH-101
E550A CAEW
Airbus A319
Falcon 50
Falcon 900
P-72A MPA
MQ-9A
MQ-1
P.180 Avanti
Bell 212
The show will take place on the 17th-18th June at Pratica di Mare Air Base, near Rome – with more than 100,000 visitors expected on each day. Attendence is free, but by advance registration only; proof of registration and photo ID will be required.