CONROE | A P-40N Warhawk was damaged in a landing accident in Texas on Saturday 16th March while rehearsing a display with the Tora Tora Tora airshow team.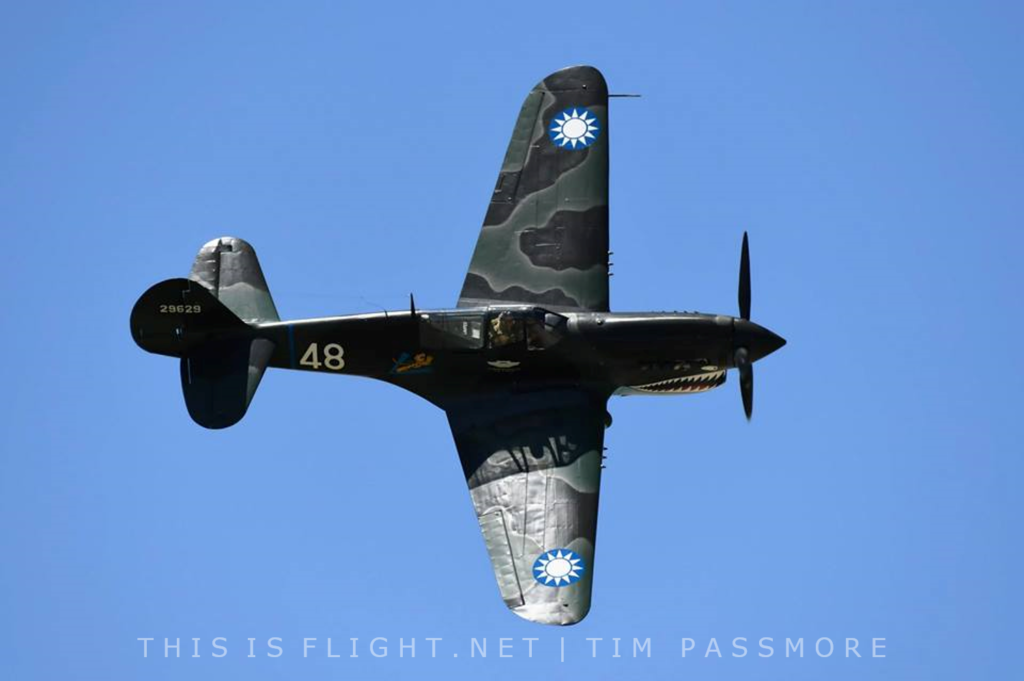 The aircraft regularly joins the Tora fleet of Japanese fighter aircraft in re-enactments of the attack on Pearl Harbor. It was taking part in a practice session in Conroe with the rest of the team's aircraft when the landing gear collapsed on landing, causing the propeller to strike the ground. Nobody was injured in the accident.
The aircraft, built in 1943, was previously grounded in September 2017 when metal flakes were found in the engine, returning to flight last March. The aircraft will now spend more time on the ground, with local media reporting that repairs will cost $150,000.