The USAF F-35A Demo Team now has eight European airshows listed on its 2023 schedule, including the much-loved Flying Legends, which was evicted from its former home at IWM Duxford in 2020 and which has not been held since.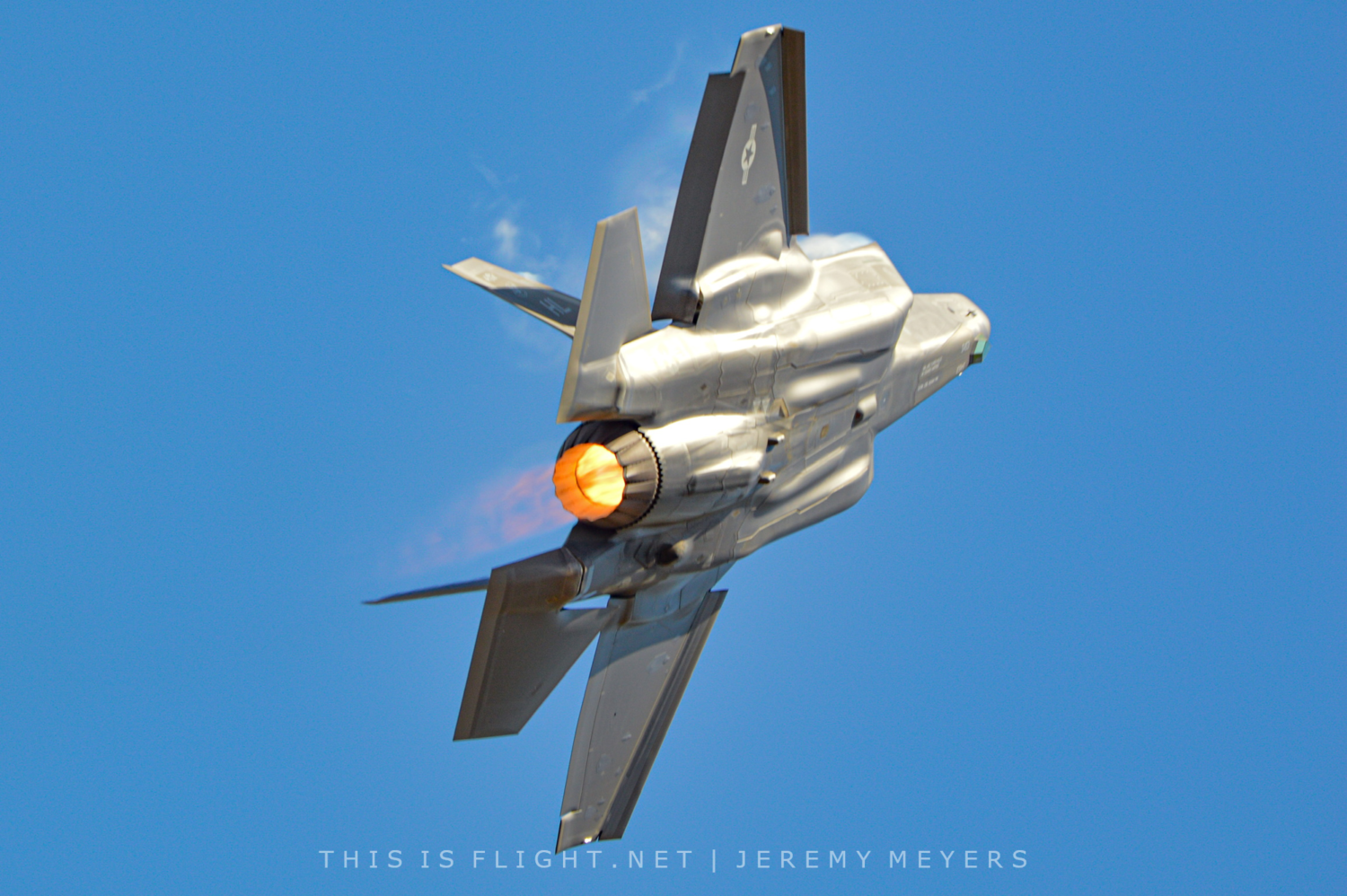 Generally considered to be the world's premier warbird airshow, Flying Legends was the annual airshow of The Fighter Collection, traditionally held every July at the organisation's IWM Duxford home. The show had been a fixture on Duxford's airshow calendar since the 1990s, fitting in alongside Imperial War Museum's own airshows on the same site, held in June and September. However, in 2020, IWM announced that although The Fighter Collection would continue to be based at Duxford, the Flying Legends airshow would need to seek a new home, citing the need to prioritise their own financial stability.
Because of the sheer number of spectators and aircraft, and the complexity of the flying display choreography, finding a new venue for Flying Legends proved difficult. Initially, the show planned to move to the much smaller Sywell Aerodrome for 2021. Planning reached an advanced stage and tickets were put on sale, but ultimately the event was cancelled due to COVID-19 uncertanty. No venue could be found in 2022, and so the show was not held.
The US Air Force's Air Combat Command has now released a schedule that includes a number of European dates for their F-35A Lightning II demonstration team. Among those listed is Flying Legends, scheduled to be held on the 15th-16th July 2023. No venue is specified.
According to the schedule, the F-35 will perform Heritage Flights at Flying Legends, while flying full demonstrations at the Royal International Air Tattoo on the same weekend. Other European shows now listed on the team's 2023 schedule include:
Jun 19-25: Salon du Bourget (Paris Airshow), Paris, France
Aug 18-20: Roskilde Airshow, Copenhagen, Denmark
Sep 2-3: Athens Flying Week, Tanagra, Greece
Sep 9-10: Belgian Air Force Days, Kleine-Brogel, Belgium
Sep 16-17: NATO Days & Czech Air Force Days, Ostrava, Czechia
However, the schedule is not entirely without its problems; it also lists an event in Hechtel, Belgium, on the 8th-10th September that is not actually scheduled to take place, and miss-spells the venue for NATO Days. All European events are listed as pending final confirmation.