The Skytypers Airshow Team, formerly known as the GEICO Skytypers, will perform for the last time as a team at the Greenwood Lake Airshow, New Jersey, on the 10th-12th June 2022.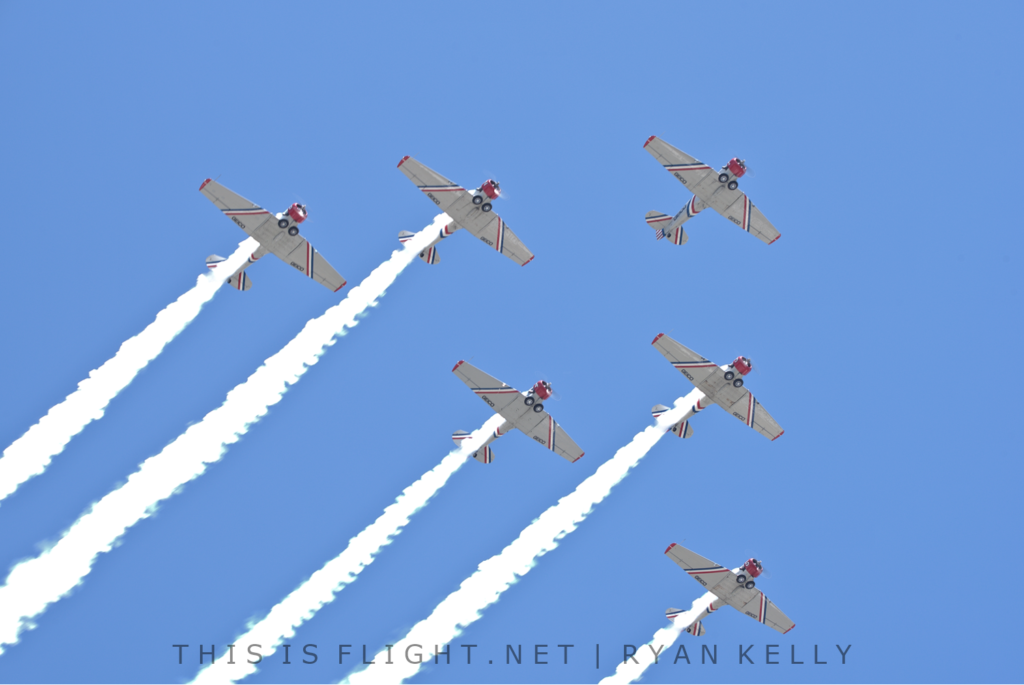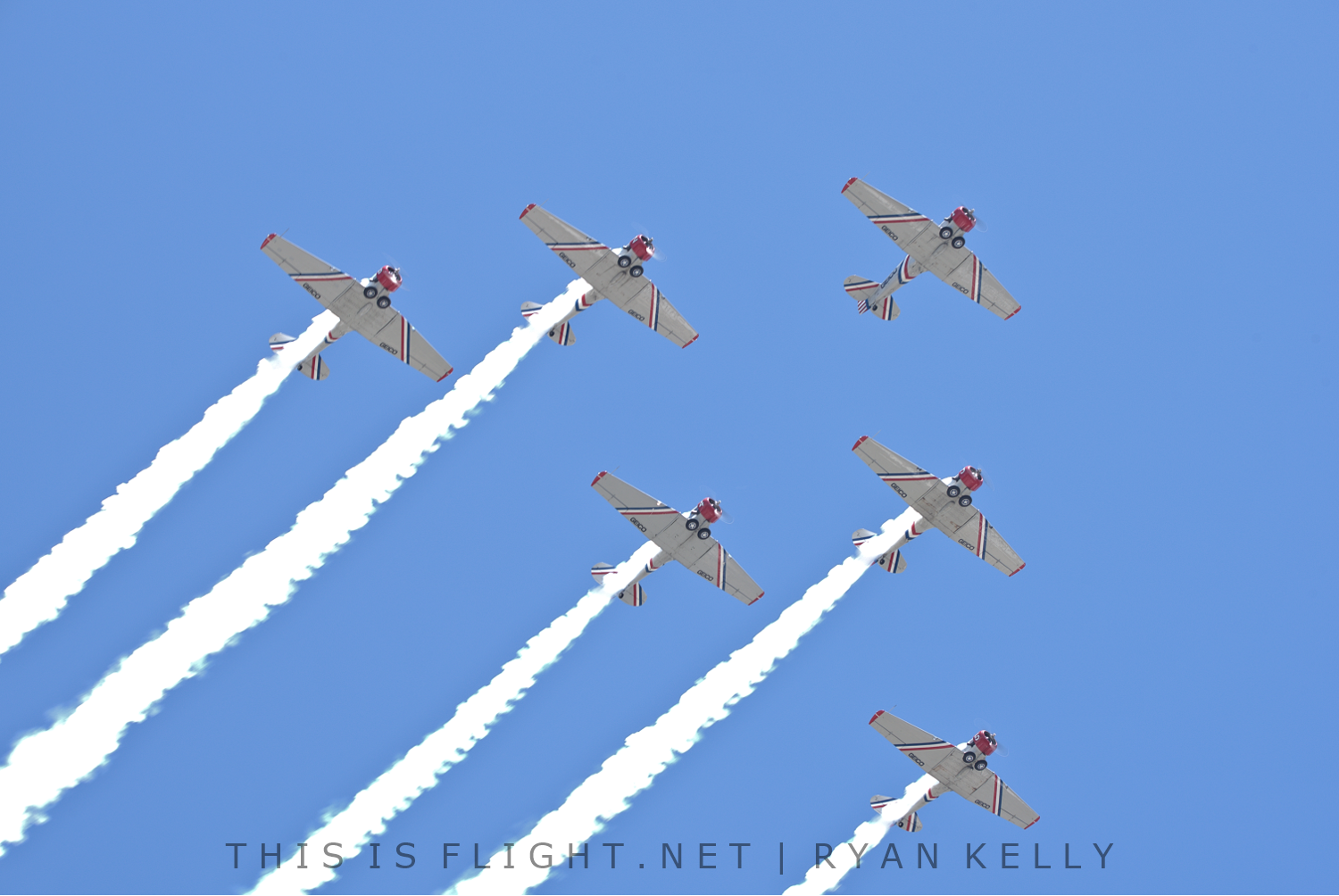 The team has been one of the best-known and most-prolific North American airshow acts over the last few decades, famous not just for their airshow performances – which combine conventional air display manoeuvres with mock WWII-style aerial combat – but also for their skytyping missions across the United States. However, the team was hit by fatal accidents in 2018 and 2021, and lost their GEICO sponsorship shortly afterwards.
Since their most recent accident, the team have performed at one event: the Jones Beach Airshow, New York, in May 2022. They displayed with five aircraft rather than the usual six.
Skytypers Airshow Team pilot Chris Thomas will continue to fly a solo act in one of the team's SNJ-2s, flying under the name Chris Thomas Airshows. He will be performing at the Atlantic City Airshow, New Jersey, on the 24th August.