The Jupiter Aerobatic Team (Bahasa: Tim Aerobatik Jupiter) is a military aerobatic team composed of flight instructors from the Indonesian Air Force. The team flies six KAI KT-1B Woongbis drawn from the air force's regular training fleet.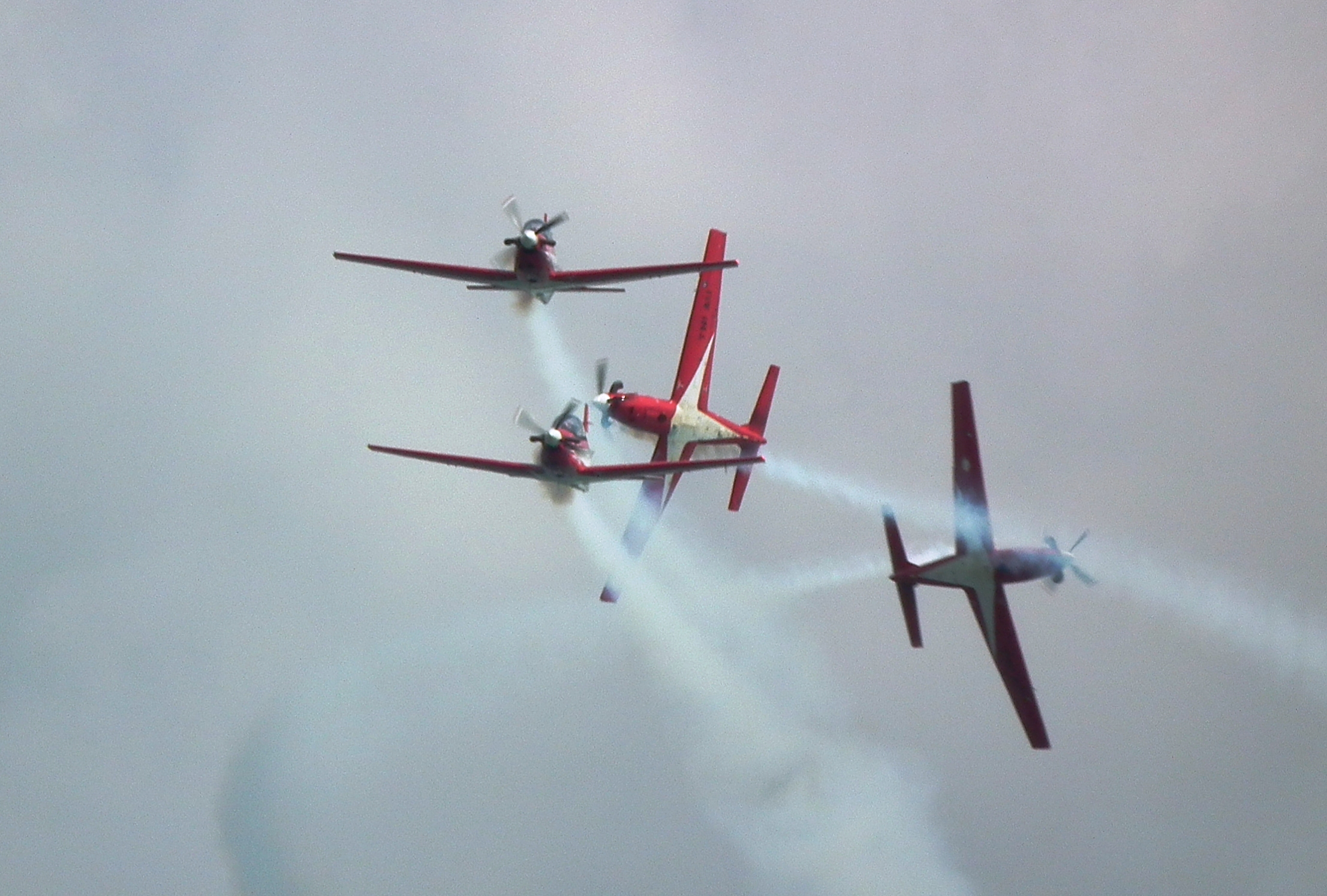 Active: 1997-2002, 2008-present
Country:

Indonesia
Home base: Yogyakarta AFB
Operator: Air Force
Size: 6 aircraft in display
AIRCRAFT FLOWN
Hawk Mk.53 (1997-2001)
Hawk Mk.58 (2001-2002)
Hawk Mk.108 (2001-2002)
F-16A Fighting Falcon (2001-2002)
KT-1B Woongbi (2008-present)
History
The Jupiter Aerobatic Team traces its roots to Jupiter, a former Indonesian Air Force team flying eight BAE Hawk Mk.53s formed in 1997. In 2001, Jupiter merged with Indonesia's second aerobatic team, Elang Biru, to form Jupiter Blue. The team flew three Hawk Mk.58s, one Hawk Mk.109 and two F-16s. On occasion, the team displayed with six Hawks.
Jupiter Blue was disbanded in 2002 following a fatal accident, and Jupiter Aerobatic Team was later resurected in 2008, flying four KT-1B Woongbis. In 2010, team members travelled to Australia to recieve training from the RAAF Roulettes. Jupiter Aerobatic Team expanded to a six-ship team in 2011.
The team have performed internationally several times, including at most recent editions of LIMA in Malaysia, as well as in Singapore, Thailand and Brunei. The team performed a "friendship flight" with the Black Eagles at LIMA 2015, as the two teams are the only ones in the world to use Korean-built aircraft.
Display
The display begins with several minutes of basic six-ship aerobatics before the two solo pilots split off for a series of opposition manoeuvres. The rest of the display consists of alternating four-ship, two-ship and solo aerobatics, following which the aircraft reform to close the display with five and six-ship manoeuvres. The display includes a number of crowd overflights and has to be extensively modified in other countries.