The Black Eagles (official name: 53rd Air Demonstration Group) are the aerobatic team of the Republic of Korea Air Force. Flying eight T-50B Golden Eagles, they are widely regarded as one of the world's top aerobatic teams.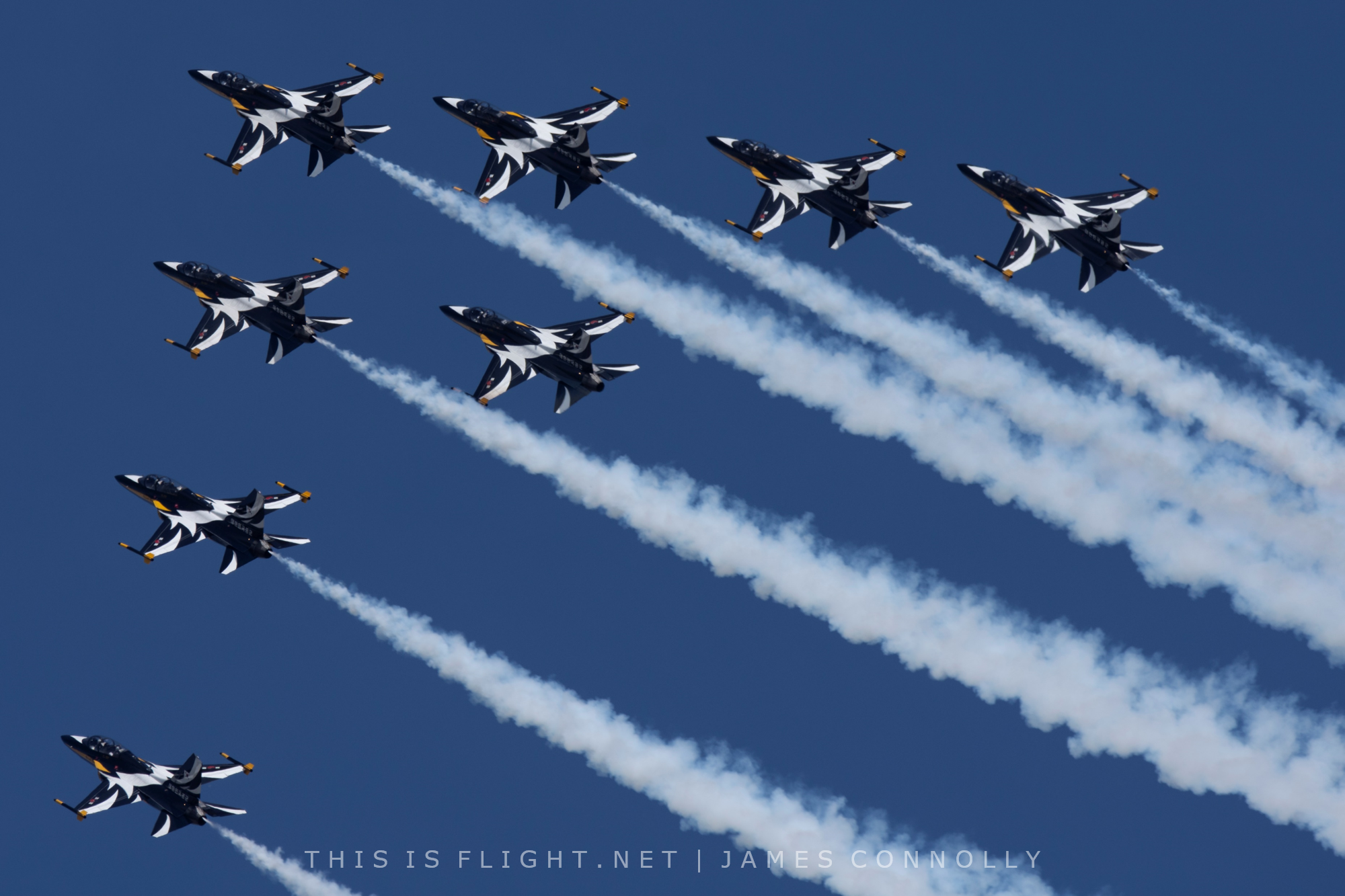 Active: 1967-1970- 1973-1978, 1994-2007, 2009-present
Country:

Republic of Korea
Home base: Wonju Air Base
Operator: Air Force
Size: 10 aircraft (8 in display)
AIRCRAFT FLOWN
F-5A Freedom Fighter (1966-1978)
A-37B Dragonfly (1994-2007)
T-50B Golden Eagle (2009-present)
History
The Republic of Korea Air Force have instigated several aerobatic teams over the years, starting in the 1950s. The Black Eagles first appeared in 1967, flying seven Northrop F-5A Freedom Fighters. Flying was suspended in 1970, but the team returned in 1973 flying the RF-5A until it was disbanded in 1978.
The Black Eagles were re-established in 1994 flying six Cessna A-37B Dragonflys, which they flew until 2007. The team then returned in 2009, flying eight Korea Aerospace Industries T-50B Golden Eagles.
The Black Eagles have performed internationally several times since upgrading to the T-50, most notably in 2012, when they performed award-winning team displays at the Royal International Air Tattoo and the Waddington Airshow and solo displays at the Farnborough International Airshow. Since then, they have performed three times at the Singapore Airshow (2014, 2016 and 2018, although the latter was cut short after an accident) and once at LIMA in Malaysia (2017).
Display
The Black Eagles' display begins with several minutes of formation aerobatics. The Black Eagles perform several wide, challenging formations, such as Albatross, Cross and Teamwork. They also perform Eagle formation, which depicts the plan form of the T-50.

The Black Eagles then split for more dynamic manoeuvres. The team's signature manoeuvre is the Taeguek, when two aircraft draw the symbol of Korea using their smoke system. Other popular manoeuvres include:
Rainfall (eight-ship downwards bomb burst)
Scissor Pass (two vs. two opposition pass)
Box Cross (four-ship double opposition break)
Goose (five vs. one opposition pass)
Orchid (five-ship upwards bomb burst)
Heart and spear (three-ship_
Two Ship High Alpha and Loop (two-ship high alpha slow pass and solo high-speed loop)
Gourd bottle (six-ship split and four vs. two opposition pass)
Double helix (two aircraft in mirror formation while two barrel roll around them)
Dizzying Break (four-ship synchronised rolls and opposition break)
Twist Roll (four aircraft pitch up and roll at short intervals)
Victory Break (seven-ship bomb burst)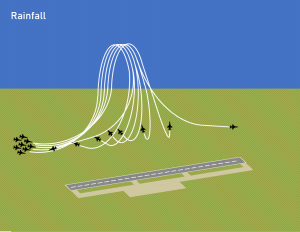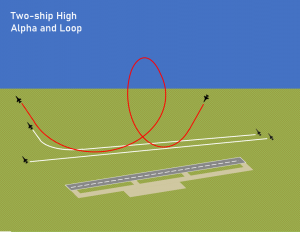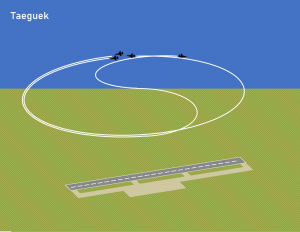 Accidents
8th May 1998: Two planes collide during a training flight; one crashes, killing the team leader.
5th May 2006: A single jet crashed during a display at Suwon Air Base.
15th November 2012: A jet crashed into a mountain, killing its pilot, when a maintenance error caused the pilot to lose control.
6th February 2018: A jet crashed on take-off at Changi Airport ahead of a display at the Singapore Airshow.
Gallery