After several months of allegations of inappropriate behaviour at the RAF Red Arrows and the removal of several members from the squadron, the Royal Air Force admitted today that a "broad range of unacceptable behaviours" had been found in the team.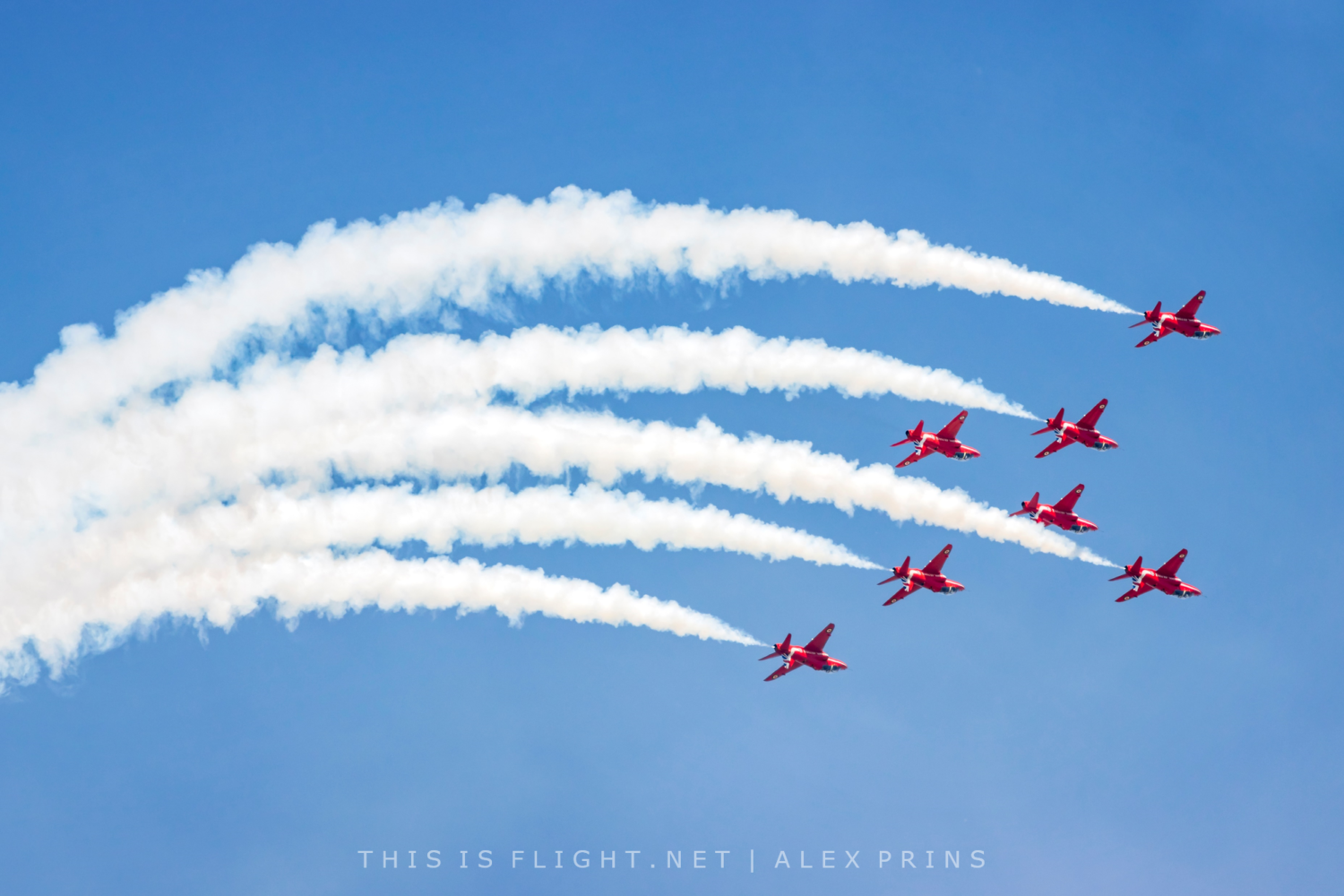 The Air Force said  on Friday that the RAF Police had investigated specific allegations following accusations from members of the Red Arrows. While the investigations have so far found that there are "no criminal cases to be answered", they nonetheless resulted in "a range of outcomes up to and including dismissals from the RAF."
The Red Arrows have been mired in controversy since rumours broke in May that at least one member of the team had been sent home during pre-season training in Greece. At the same time, reports in the Daily Mail claimed that the team was under investigation for its drinking culture, misogyny and accusations of bullying. In response, the RAF confirmed one pilot had been "temporarily withdrawn" due to "personal reasons" and revealed that the Reds would be displaying with just seven aircraft in 2022, rather than the usual nine.
It later emerged that a total of three pilots had left the team during pre season training. Various reports in the Daily Mail and Daily Telegraph establish a timeline, suggesting that the first pilot left over the winter due to a claimed sexual assault and was later sacked from the RAF. A second pilot quit the team in protest over its "toxic culture" in April, after confronting a colleague over inappropriate behaviour. A third left a few weeks later after an affair with another squadron member was discovered; it is not known whether he was sacked. Only the first pilot could be replaced before the season began.
The temporary re-assignment of a fourth pilot, for medical reasons, means the Red Arrows have been flying just six aircraft for the final few months of their season, including during their flagship Gulf tour.
The RAF says most of the measures recommended by their investigations have already been implemented, and the whole team has received additional training on how to identify and respond to unaccaptable behaviour.
"The RAF commends the actions of those who came forward to provide the inquiry and subsequent investigations with their evidence," today's statement said. "It is important for unacceptable behaviour to be called out and reported whereever and whenever it is encountered." As many as 40 people came forward to give evidence, according to some reports.
The Red Arrows are planning to return to a nine-ship team for the 2023 season, with new display pilots already having been selected.