USAF A-10 Thunderbolt II demonstrations are about to get more exciting, as team's jet gains a special paint scheme and is allowed to fly closer to the crowd.
https://www.facebook.com/DMAFB/videos/1373809112788117/
On the 28th August, Davis-Monthan Air Force Base shared a video showing an A-10 with part-painted green camouflage and the caption "stay tuned". Our friends at AirshowStuff.com have reported that the scheme is probably inspired by a WWII P-51 Mustang, and the aircraft is the 2020 A-10 Demo Team's demonstration jet.
Later, AirshowStuff published exclusive photos from inside the paint shop, showing that the aircraft also wears D-Day invasion stripes.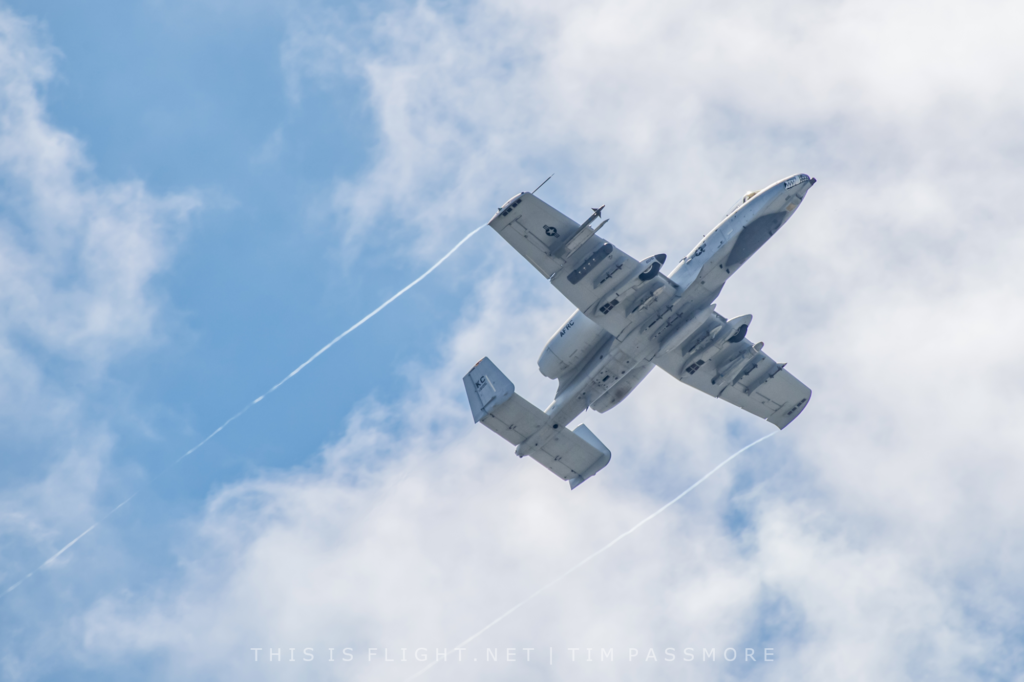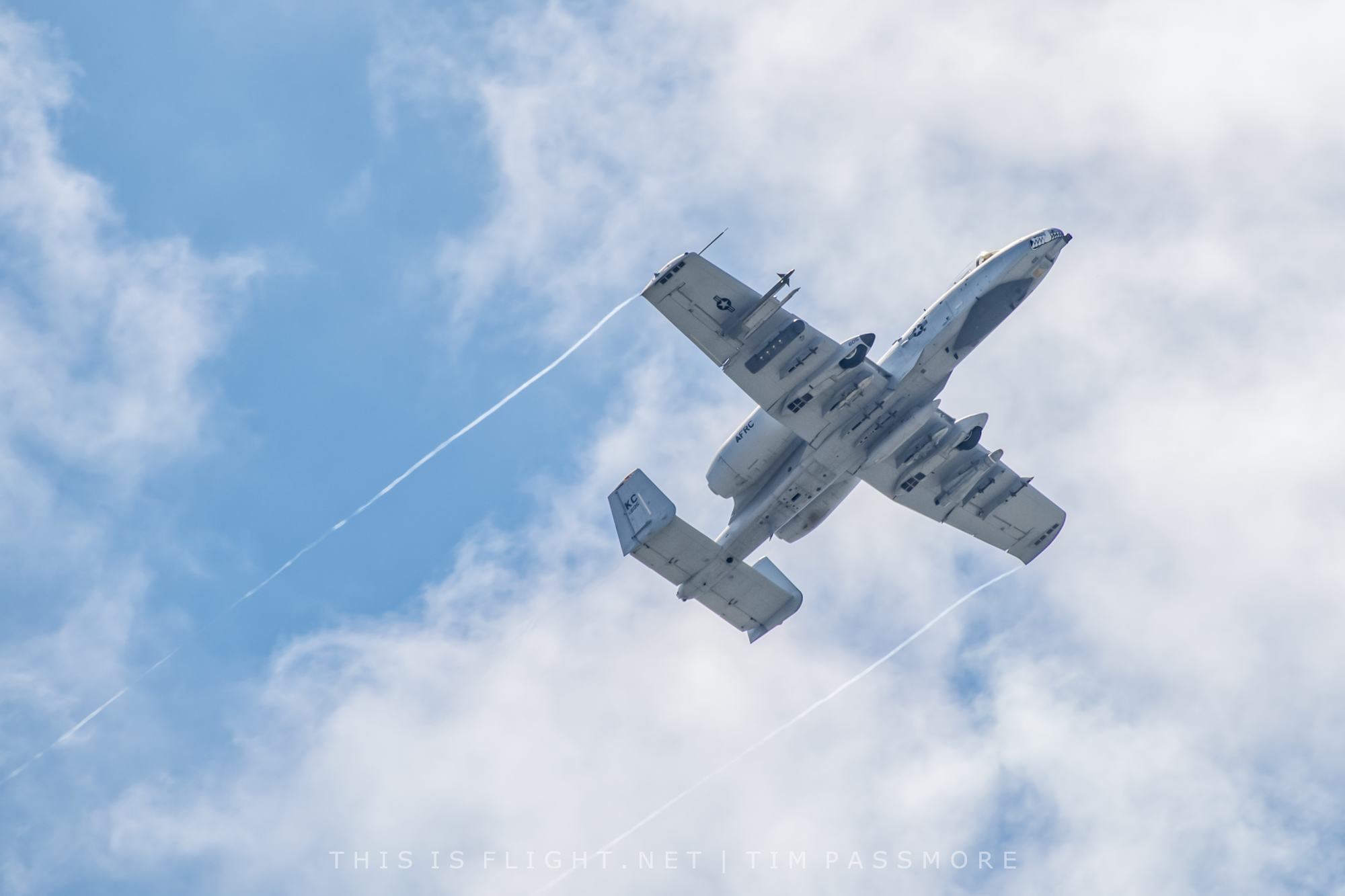 The US-based airshow site also said that the A-10 Demo Team has recently been approved to fly in the "Category II" aerobatic box. There are three sizes of aerobatic box in the US – Category I (1,500ft of lateral separation from the crowd) for the fastest aircraft, an intermediate Category II box (1,000ft) and Category III (500ft) for smaller, slower planes.
This year, the team performed a full demonstration at AirVenture in Oshkosh, despite Oshkosh generally having only Category II and Category III boxes available. Other Category I performers were limited to non-aerobatic "mini-demonstrations".
The change will allow the team to fly at venues without a Category I box available, and fly 500ft closer to the crowd at those that do.