ST. JOSEPH, MO | Matt Younkin's Beech 18 has been involved in an emergency landing at Rosecrans Memorial Airport two days before the Speed of Sound Airshow (Thursday 29th April).
We've learned that Matt Younkin had to make an emergency landing this afternoon in St. Joseph, Missouri after one of his landing gear failed to extend on the Twin Beech. He was able to land the plane safely and no one was injured.

Photo courtesy of KQ2. pic.twitter.com/ue2Cg32O3D

— Airshow News (@NewsAirshow) April 30, 2021
In a Facebook post, Younkin Airshows said that the plane was experiencing problems with its landing gear as it arrived at the airport ahead of the show. "[We] spent 30 minutes troubleshooting and doing all we could in the air to address it," they said. "When all options were exhausted, we made the decision to land."
There were no injuries reported. Younkin Airshows said the landing went "as well as we could have hoped" and that the aircraft is repairable.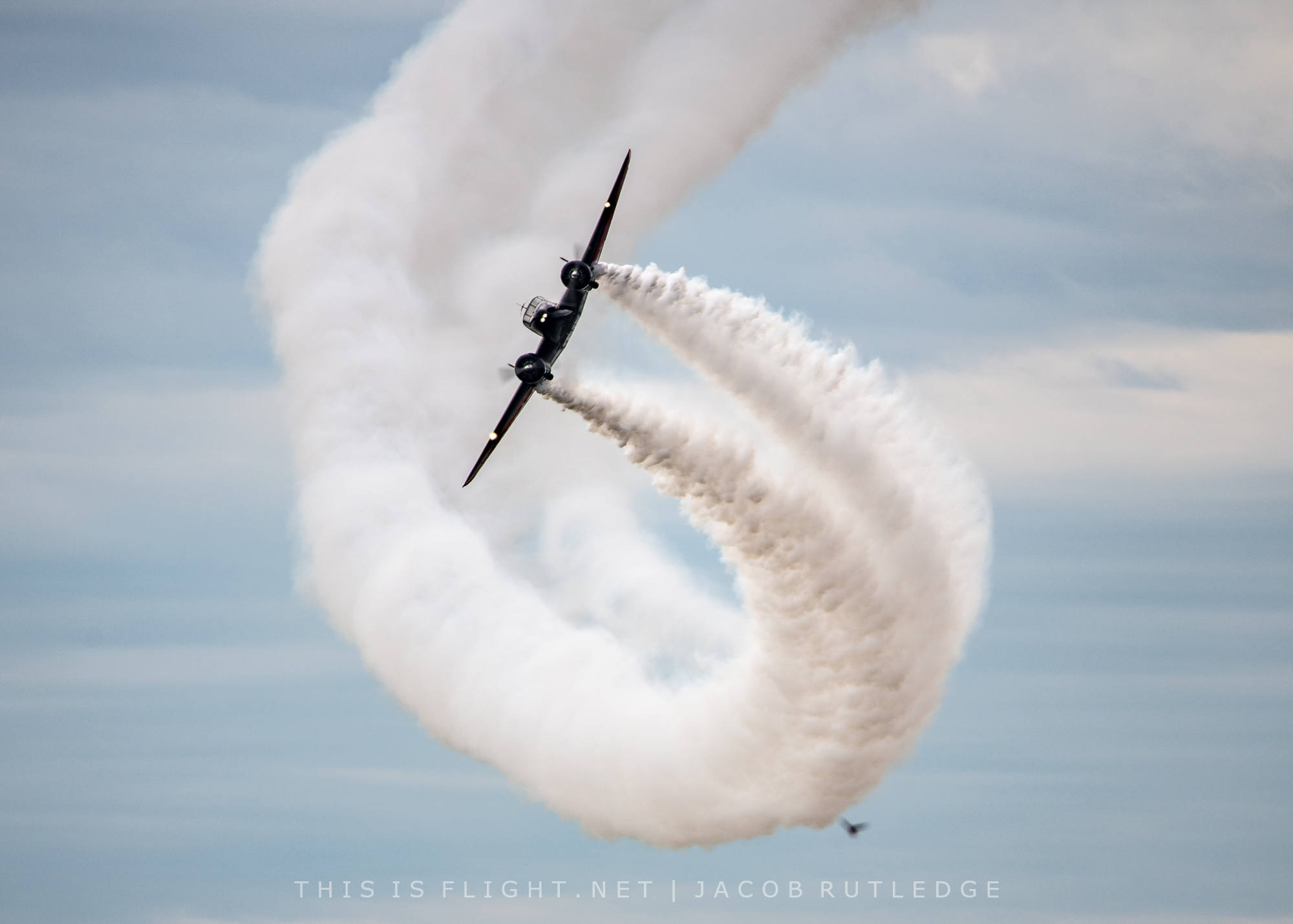 The aircraft was in St. Joseph ahead of the Speed of Sound Airshow this weekend, where it was due to participate in the aerial display. Other performers will include the Thunderbirds, Yak-110, Shetterly Squadron and KC Flight Formation Team.
Built in 1943, Younkin's Beech 18 has been on the airshow circuit for over 15 years, performing fully-aerobatic day and night displays. Winning the Art Scholl Memorial Showmanship Award in 2020, it was scheduled to perform at nine airshows across the United States this year.