AirVenture 2023 in Oshkosh, WI, is set to host one of the largest gatherings of airworthy MiG jets ever seen in North America.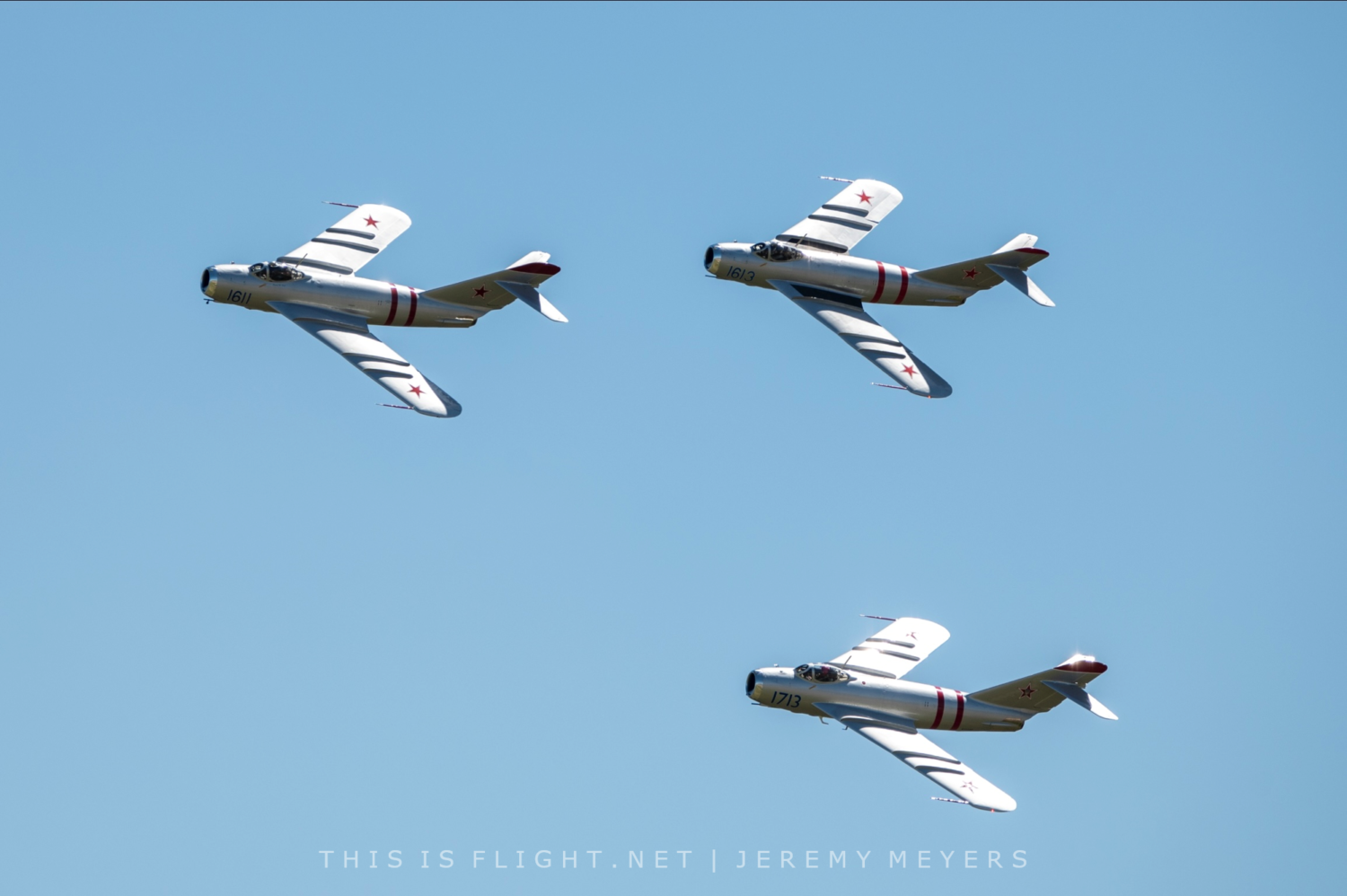 Highlights of the flying display will include a trio of MiG-17s in the Warbirds segment. One of those MiG-17s, flown by airshow veteran Randy Ball, will also perform solo displays during the week.
Organisers have also promised the return of the Polaris Dawn MiG-29UB, which made its AirVenture debut last year. Typically, the MiG performs solo mini-demonstrations and flybys with Polaris Dawn's Alpha Jets and L-39s, but this year, AirVenture have announced that the MiG-29 will also take part in the night show.
Elsewhere, a MiG-21 has also been announced as participating in the show. It is not clear whether this refers to a non-flying example is based at the airport as a museum exhibit, or to a visiting airworthy jet.
Meanwhile, MiG-23UB owner Dan Filer has repeatedly announced his intention to bring his newly-restored 'Flogger' to AirVenture. This has not been confirmed by the airshow organisers, and it is not clear whether it would participate in the flying display.