The world's B-17 fleet is the subject of a de-facto temporary grounding, as the FAA releases an Airworthiness Directive requiring inspections of the aircraft before they can fly again.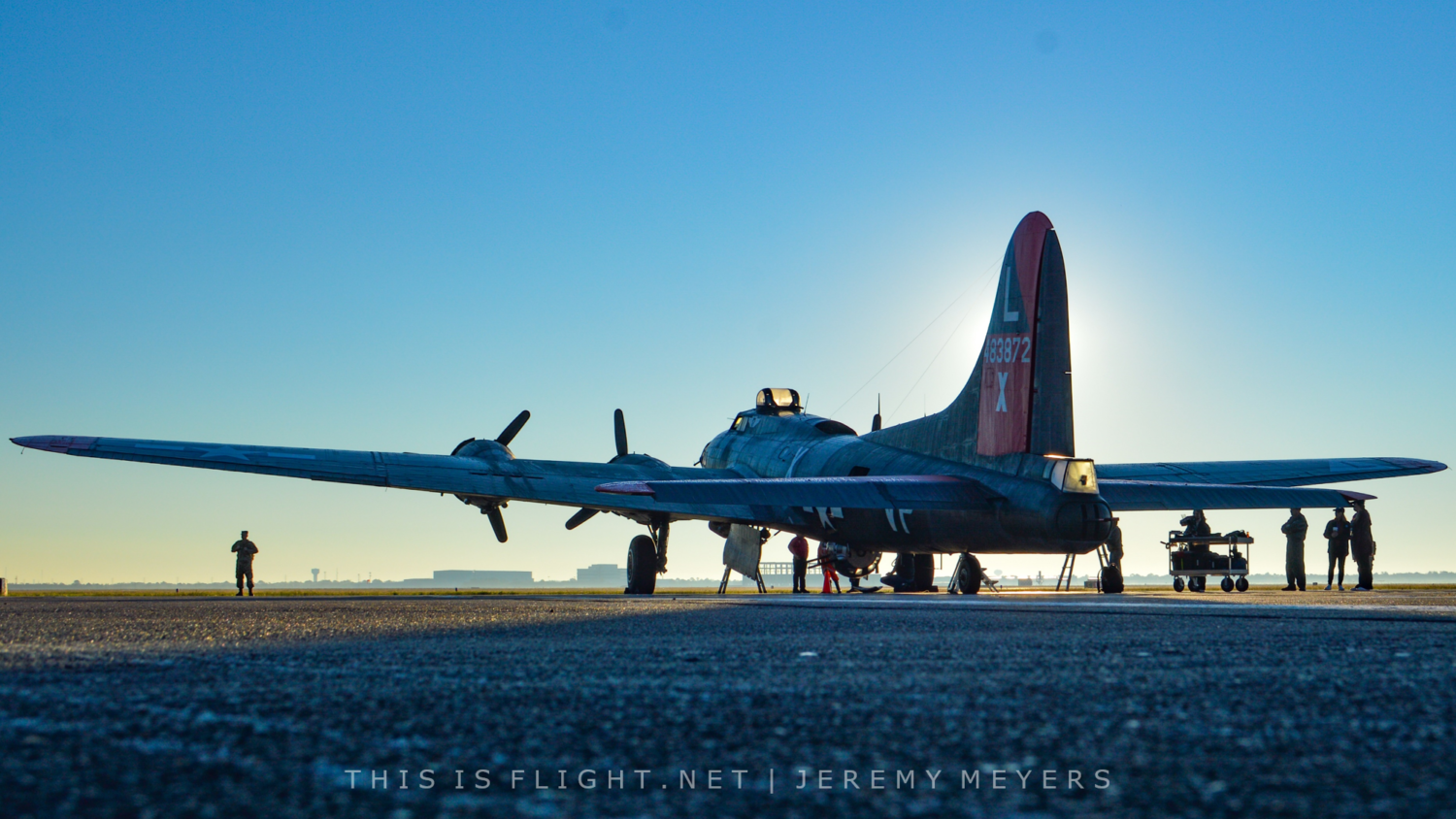 The uncertainty began in mid-April when the Yankee Air Museum pre-emptively grounded their B-17, "Sentimental Journey" for the entire 2023 season. The museum believed the FAA was soon to publish a mandatory Airworthiness Directive relating to the B-17's wing attachments – a part that has been known to be problematic. The FAA finally released their AD on the 17th May; it will come into affect at the start of June.
Although not as bad as some feared, the AD will require all US-registered B-17s to be inspected for damage before they are allowed to fly again, and results of the inspections must be submitted to the FAA. B-17 operators have the option of removing both wings to inspect the fitting-to-spar points – a months-long process that is prohibitively expensive for most – or remove the most inward bolt from the fitting-to-spar chord joint assemblies and inspect the bolt hole and fitting. Although far easier than removing the wings, this is still a challenging process, as the bolt in question is difficult to reach.
If cracking or corrosion is found, repairs would be costly and would likely take several years to complete. This would likely trigger the long-term (or possibly permanent) grounding of individual B-17s.
There are currently just three airworthy B-17s in the United States, with a further example, the EAA's "Sentimental Journey", in deep maintenance following the discovery of a similar problem in 2021. That grounding, and further investigations that followed it, likely played a major part in prompting the FAA's latest AD. However, the EAA are working on a fix and hope the aircraft will be flyable again in  2024.
The world's only other airworthy B-17 – UK-based "Sally B" – has also been grounded by its operator in recent days. Although not directly covered by the FAA's AD, the UK's own aviation authorities are likely to issue a similar AD in the near future, and the decision by Sally B's owners to ground their aircraft likely pre-empts that. However, Sally B's operators seem optimistic that they can complete the required work relatively quickly, and as of the 24th of May, the aircraft is due to resume airshow appearances on the 11th June, less than three weeks away.