It may have been a disappointing airshow season this year, thanks to the coronavirus pandemic, but This is Flight and our friends at AirshowStuff.com have been putting the time to good use (and helping to deal with the airshow blues) with our latest collaboration: a two-part mini-series commemorating the very best that the 2019 airshow season had to offer!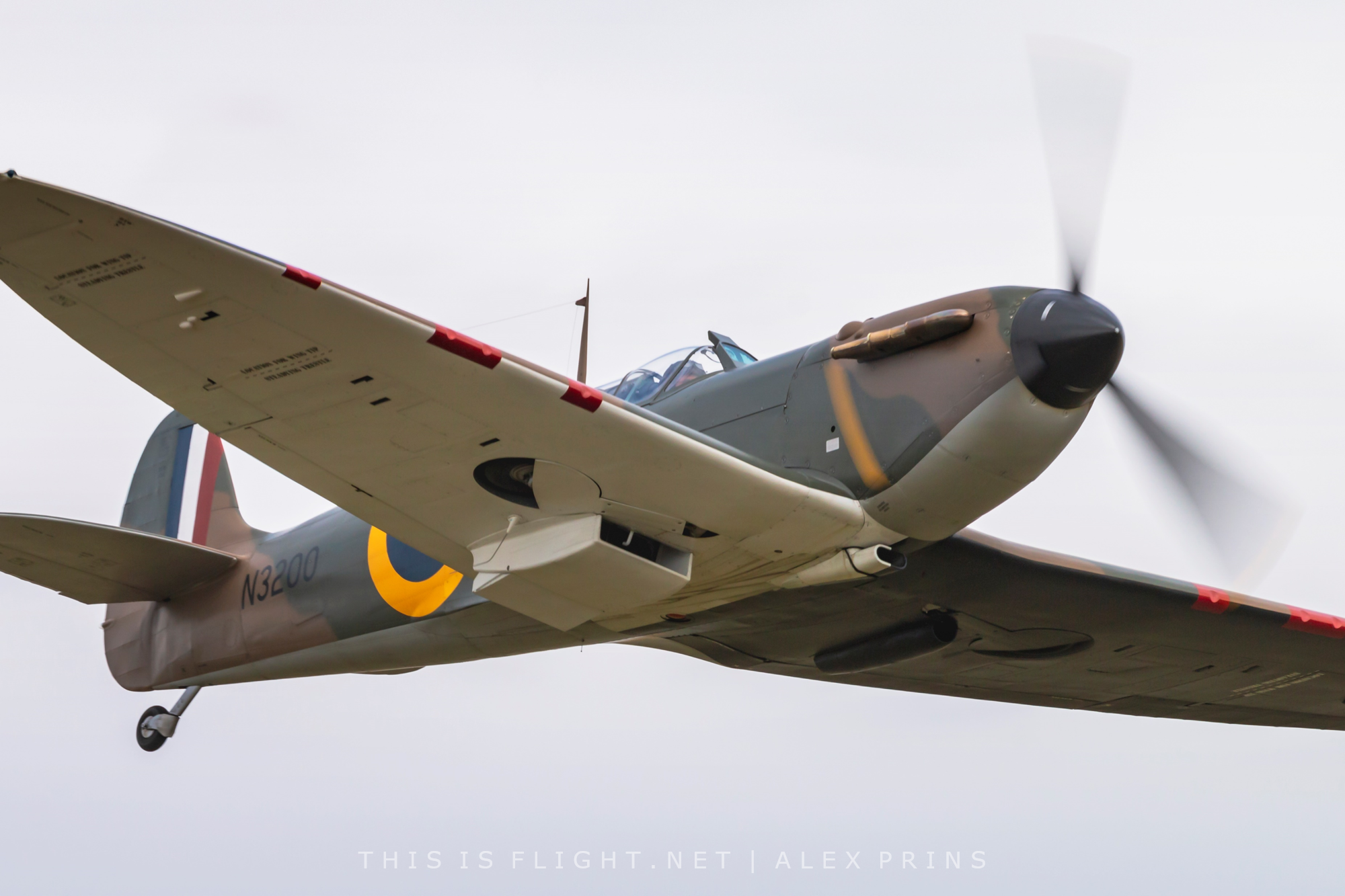 Two episodes, each running for almost an hour, recap some of the most memorable moments, special one-off displays and unique formations at 14 of the year's best aviation events, spanning five countries. Part one, released earlier in the year, focusses on modern military action, with highlights including:
US Marine Corps air power at MCAS Yuma
Stunning sunset performances at Goshen from the F-22 and UH-60
The best of RIAT, the world's largest military airshow, including the Frecce Tricolori, C-27, Finnish F-18C and Spanish Harriers
Jet noise at Oshkosh, including a rare four-ship US Air Force Heritage Flight, plus a rare appearance from a US Navy F-35C
Unusual flybys at Thunder Over Michigan
A rare European appearance from the Saudi Hawks, as well as some classic Sukhoi jets, at Gdynia AeroBaltic
Only the second ever flying display appearance of the T-7 Red Hawk in St. Louis, plus a look at the Red Arrows' North America tour
Military helicopter action from Festa al Cel, including the Chinook and Tiger
The all-new F-35A Demo Team and the stunning Combined Arms Demo at Aviation Nation
Part two, released today, features warbird airshow action. Highlights include:
Vintage helicopters at the Abingdon Air & Country Show
The largest gathering of Dakotas in decades, making the 75th anniversary of D-Day
Rare WWI aircraft at the Shuttleworth Military Airshow, as well as an historic formation of seven Hurricanes
A sunset MiG-17 display and Berlin Airlift tribute in Goshen
Nonstop warbird action from Oshkosh, including a gathering of sixteen Mustangs, the AirVenture debut of the XP-82 Twin Mustang, and a unique trio of British warbrids
"Corsair Crazy" action from Thunder Over Michigan, with eleven Corsairs in the air together, and an airfield attack demo featuring seven Mustangs
Swedish classic jets at Gdynia AeroBaltic
Low bomber flybys at the Spirit of St. Louis Airshow
Canadian vintage jets – including two CT-133s – at Airshow London
Both episodes are available to watch for free AirshowStuff's YouTube channel, along with our previous AirshowStuff collaborations: our popular AirVenture highlights compilations.
If you want to see more from the shows featured in Airshow Action 2019, there are longer, unnarated videos of many of the individual performances on the AirshowStuff and This is Flight YouTube channels. You may also enjoy Airshow Dispatches, a documentary series focussing on individual airshows, which can be found here. Many of the airshows featured in Airshow Action 2019 are also included in Airshow Dispatches series two.