SCAMPTON | The RAF Red Arrows have announced a schedule of events they plan to perform at during this year's US and Canada tour.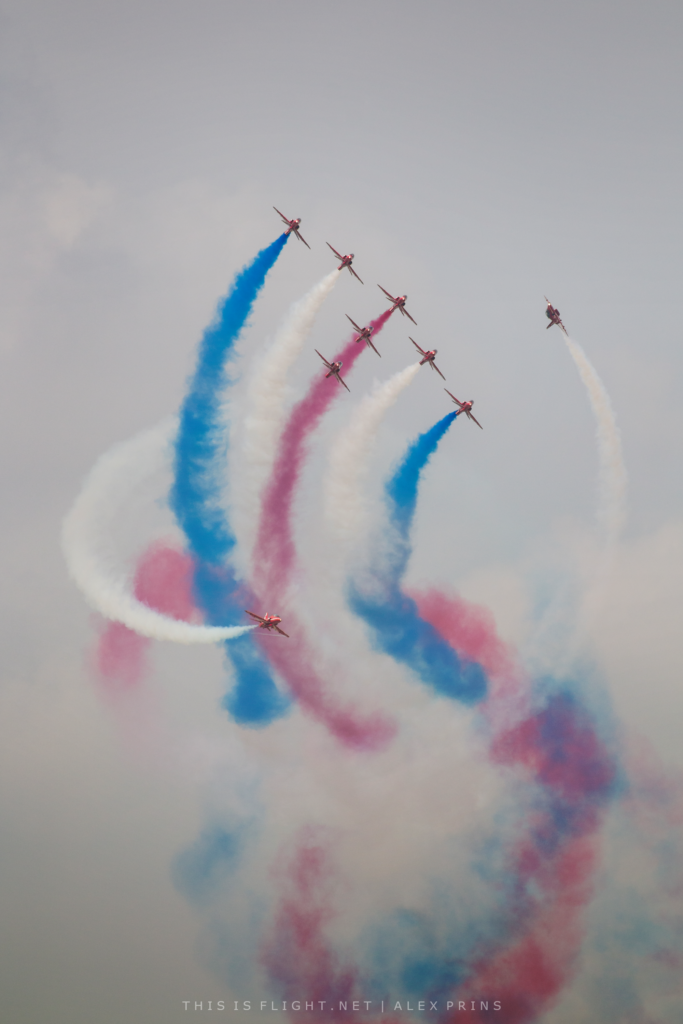 The team, who fly nine Hawk T.1A jet trainers, will engage in a nine-week tour taking in major airshows as well as business and STEM engagements. It will be the first time they have visited the continent since 2008 and their first major tour of the region since 1993.
They will wrap up their UK season in on the 19th-21st July at the Royal International Air Tattoo. After a short period of leave, during which maintenance work will be carried out on the jets, the team will cross the Atlantic for the start of the tour.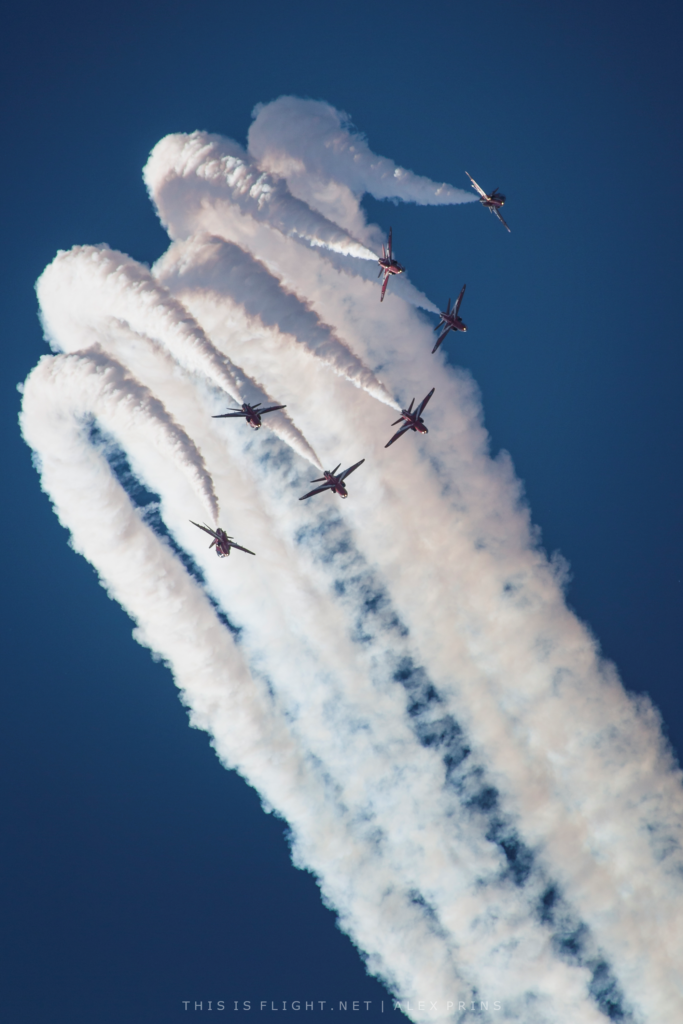 The first round of events was announced in February, including six major shows. Additional stops were released later in the spring. Further engagements will be announced in due course.
| | | |
| --- | --- | --- |
| Date | Show | Notes |
| Aug 11 | Halifax, NS, Canada | Enhanced flypast |
| Aug 11 | Parliament Hill, Ottawa, QC, Canada | Flypast |
| Aug 13 | Gatineau-Ottawa, QC, Canada | Display |
| Aug 17-18 | Chicago Air & Water Show, Chicago, IL, USA | Display |
| Aug 19 | Boston, CT, USA | Flypast |
| Aug 21 | Thunder Over the Boardwalk, Atlantic City, NJ, USA | Display |
| Aug 22 | New York, NY, USA | Joint flypast |
| Aug 24-25 | New York Airshow, Stewart, NY, USA | Display |
| Aug 26 | Arlington National Cemetery, Washington, DC, USA | Flypast |
| Aug 27 | Smithsonian National Air & Space Museum, Udvar-Hazy Center, VA, USA | Flypast |
| Aug 28 | Niagara Falls, NY, USA/ON, Canada | Flypast |
| Aug 31-Sep 2 | Canadian Int'l Airshow, Toronto, ON, Canada | Display |
| Sep 6 | St. Louis, MO, USA | Flypast |
| Sep 7-8 | Spirit of St. Louis Airshow, Chesterfield, MO, USA | Display |
| Sep 11 | Houston Space Center, Houston, TX, USA | Flypast |
| Sep 11 | Ellington Field, Houston, TX, USA | Enhanced flypast |
| Sep 12 | Fort Worth, TX, USA | Enhanced flypast |
| Sep 17 | Denver, CO, USA | Enhanced flypast |
| Sep 20-22 | Oregon Int'l Airshow, Hillsboro, OR, USA | Display |
| Sep 23 | Seattle, WA, USA | Flypast |
| Sep 26 | Vancouver, BC, Canada | Enhanced flypast |
| Sep 26 | Victoria, BC, Canada | Flypast |
| Sep 28-29 | Miramar Airshow, San Diego, CA, USA | Display |
| Oct 1 | San Francisco, CA, USA | Flypast |
| Oct 4-6 | Great Pacific Airshow, Huntington Beach, CA, USA | Display |