The Yakovlevs (Chinese: Weico Yak Display Team) were a British civilian aerobatic team based at Henstridge Airfield. The team had a fleet of nine Yak-50s and Yak-52s, although they typically displayed with two, four or six. Many team members previously flew for the defunct Aerostars UK Aerobatic Team.
Most of the team's displays were in the UK, France, China and India. The display consists of formation aerobatics followed by a sequence of bomb bursts and opposition passes. In 2017, they debuted a six-ship display in China, but due to low pilot availability, this was only performed at four events before the team disbanded. In 2018, the team also invested heavily in introducing a skytyping capability.
In late 2022, the Yakovlevs announced that the 2023 season would be their last; they were due to have a busy season, including several six-ship displays. However, before the season began, the team announced that they had ceased flying with immediate effect.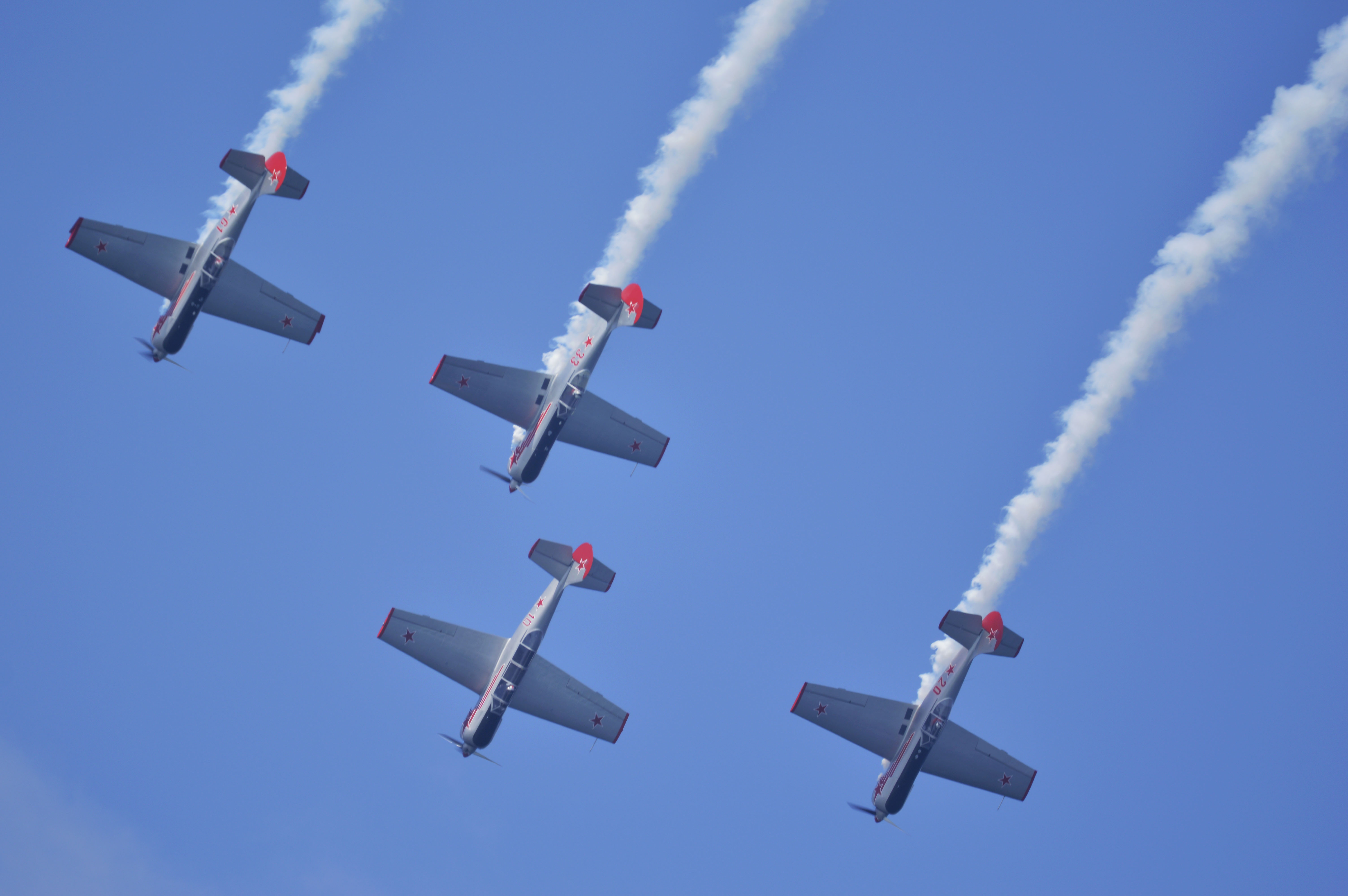 Active: 1998-2022
Country:

United Kingdom
Home base: Henstridge
Operator: Private
Size: 9 aircraft (up to 6 in display)
AIRCRAFT FLOWN
Yak-50
Yak-52