Team Raven is a British civilian aerobatic team flying the Vans RV-8. Founded in May 2014 with five aircraft, many of the team's pilots are former members of Team Viper and the Red Star Rebels. In 2016, the team flew six aircraft (five RV-8s and one RV-4), before shrinking to five. For 2022, they once again display six RV-8s.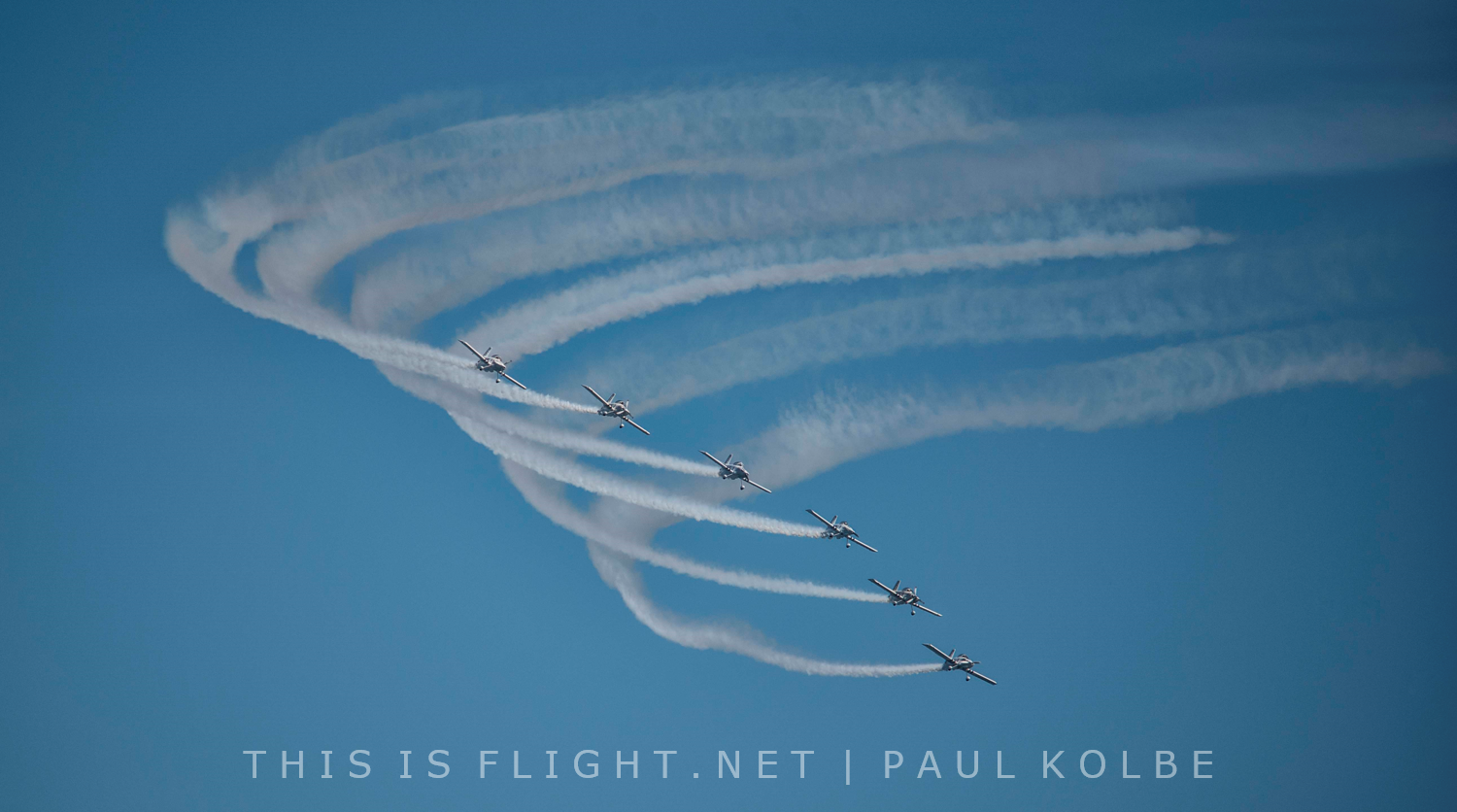 Active: 2014-present
Country:

United Kingdom
Home base: Swansea
Operator: Private
Size: 6 aircraft (6 in display)
AIRCRAFT FLOWN
Vans RV-8 (2014-present)
Vans RV-4 (2016)
LINKS
Official website
Display
The aim of Team Raven's display is to present manoeuvres to the crowd at all times, with no gaps. The five aircraft begin in formation, but quickly break down into smaller groups. Initially, the aircraft perform as a solo plane and a four-ship, but this becomes a pair and a trio in the latter parts of the display.
Delta Loop (sic-ship loop in Delta)
Stinger Barrel Roll (five-ship barrel roll in Stinger)
Cyclone (four-ship pass with fourth aircraft barrel rolling around)
Fan Break (five-ship downwards bomb burst)
Crossing Flute (one vs. one opposition pass)
Cross Break (three-ship opposition break)
The Heart (two-ship)
Twizzles (six-ship in echelon roll-under break)
Big Vic Fan Break (five-ship bomb burst)
Gallery