The Orlik Aerobatic Team (Polish: Zespół Akrobacyjny Orlik) is an aerobatic team of the Polish Air Force. Like the Polish Air Force's other aerobatic team, Team Iskry, Team Orlik derive their name from the aircraft they fly: the PZL-130 Orlik TC-1.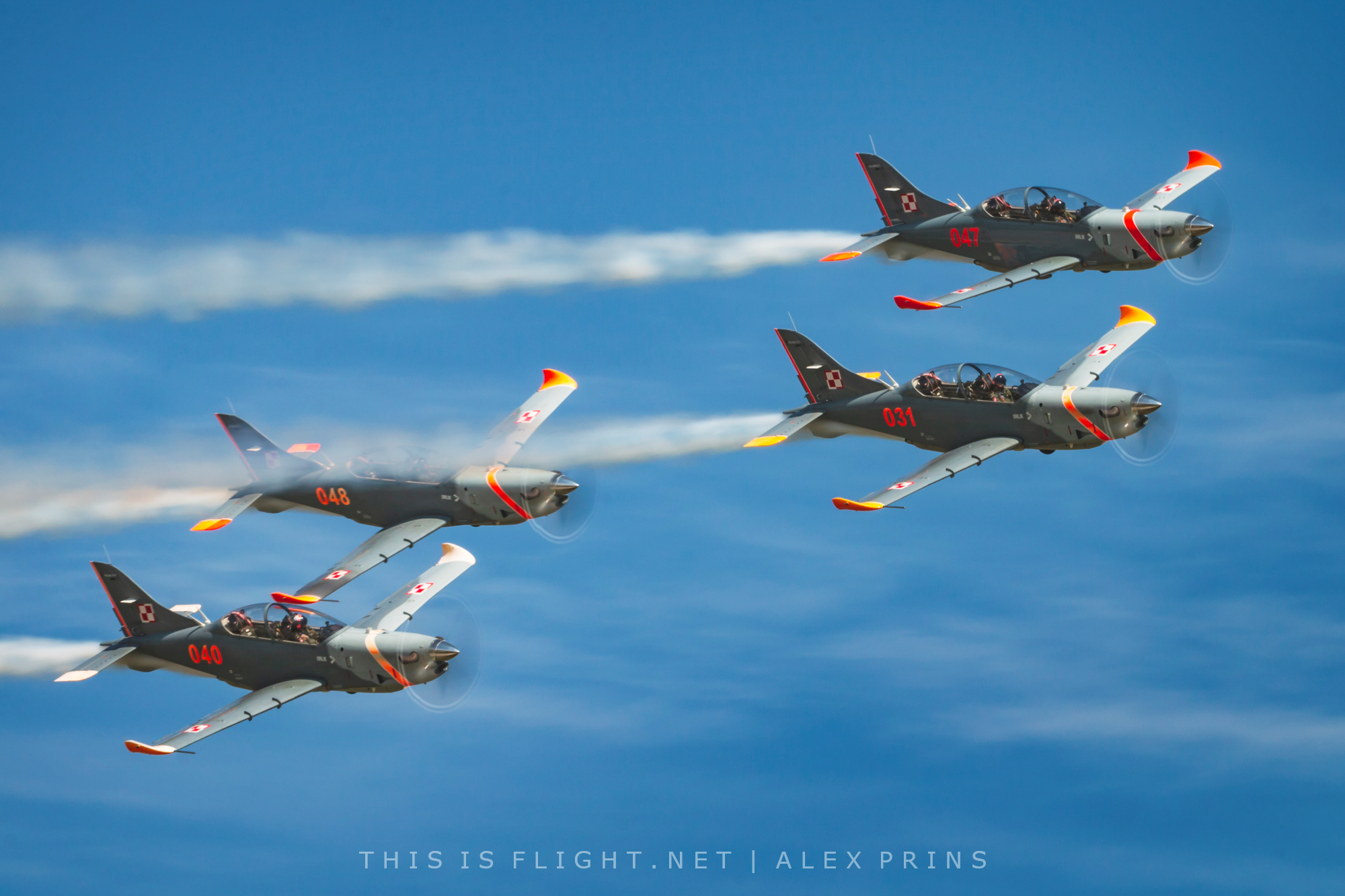 History
Team Orlik displayed for the first time in 1998, and made their international airshow debut the same year at the Royal International Air Tattoo. Starting out as a six-ship (a main formation of five and soloist), the team added a second solo pilot in 2000. Since then, Team Orlik have displayed with as many as nine aircraft on occasion, but most commonly with seven in recent years.
In 2018 and 2019, Team Orlik flew a reduced sequence due to the PZL-130 upgrade programme, which saw a reduced number of aircraft in service. Many shows were performed with one, two or four aircraft. The team also perform an Orlik Memorial Flight routine, featuring three Orliks and two T-6 Harvards.