The GEICO Skytypers is a civilian aerobatic team from the United States who specialised in skytyping at airshows. They also performws a six-ship aerobatic display using the SNJ-2, loosely based on air-to-air combat.
Tracing their roots back to 1932, the Sky Typers company went through several iterations. The company has operated an East Coast unit of SNJ-2s since the 1970s.
One of the best-known civilian aerobatic teams in North America during the 2010s, the team suffered fatal accidents in 2018 and 2021, after which they were presumed to have disbanded. However, the team has since been advertised for several airshows in 2022, sometimes referred to by the name Skytypers Air Show Team.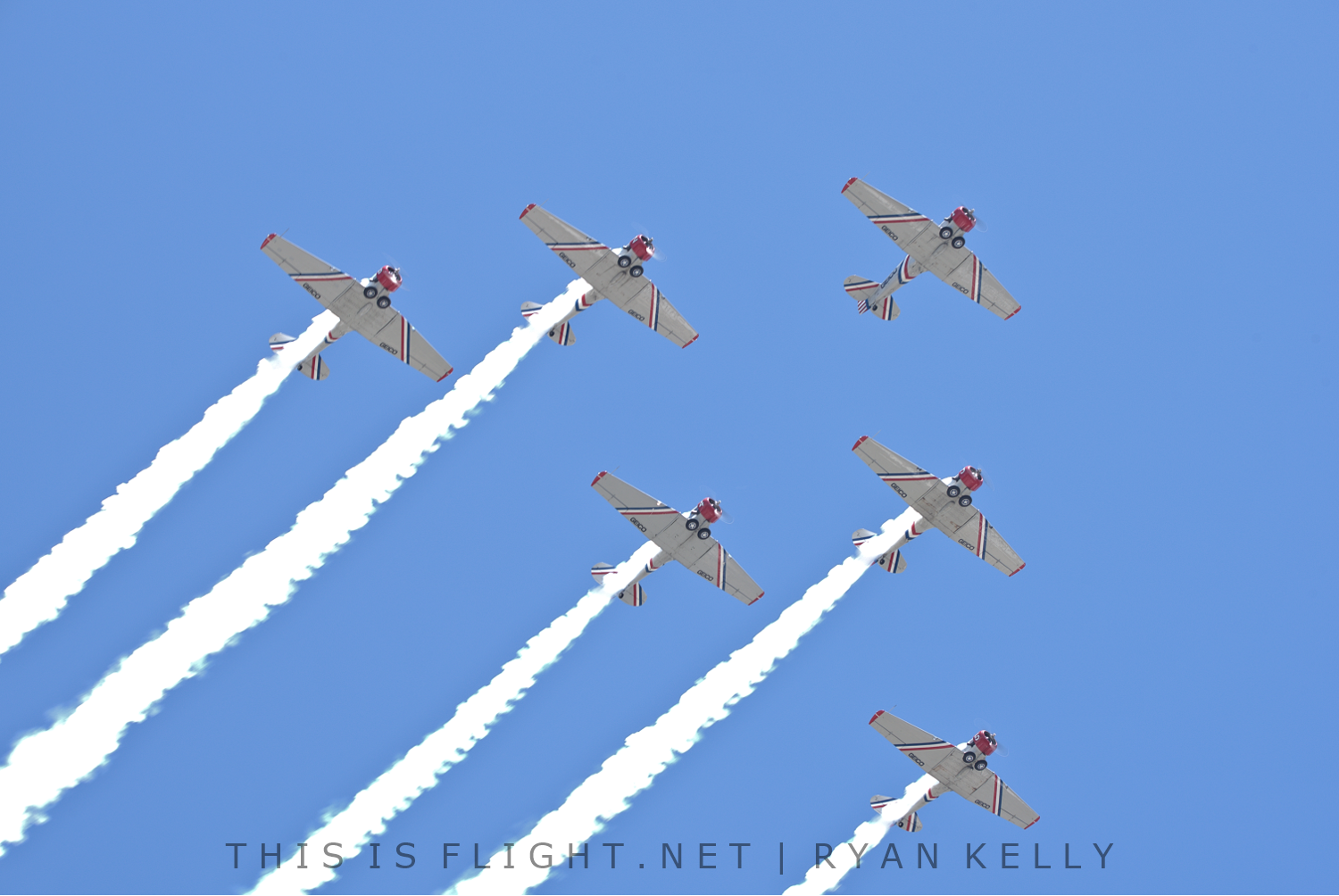 Country: 

United States of America
Home base: Long Island, NY
Operator: Private
Size: 6 aircraft (6 in display)
AIRCRAFT FLOWN
SNJ-2
TITLE SPONSORS
GEICO