The GEICO Skytypers were a civilian aerobatic team from the United States who specialised in skytyping at airshows. They also performws a six-ship aerobatic display using the SNJ-2, loosely based on air-to-air combat.
Tracing their roots back to 1932, the Sky Typers company went through several iterations. The company has operated an East Coast unit of SNJ-2s since the 1970s.
One of the best-known civilian aerobatic teams in North America during the 2010s, the team was disbanded in 2021 following a second fatal accident in the space of just over three years.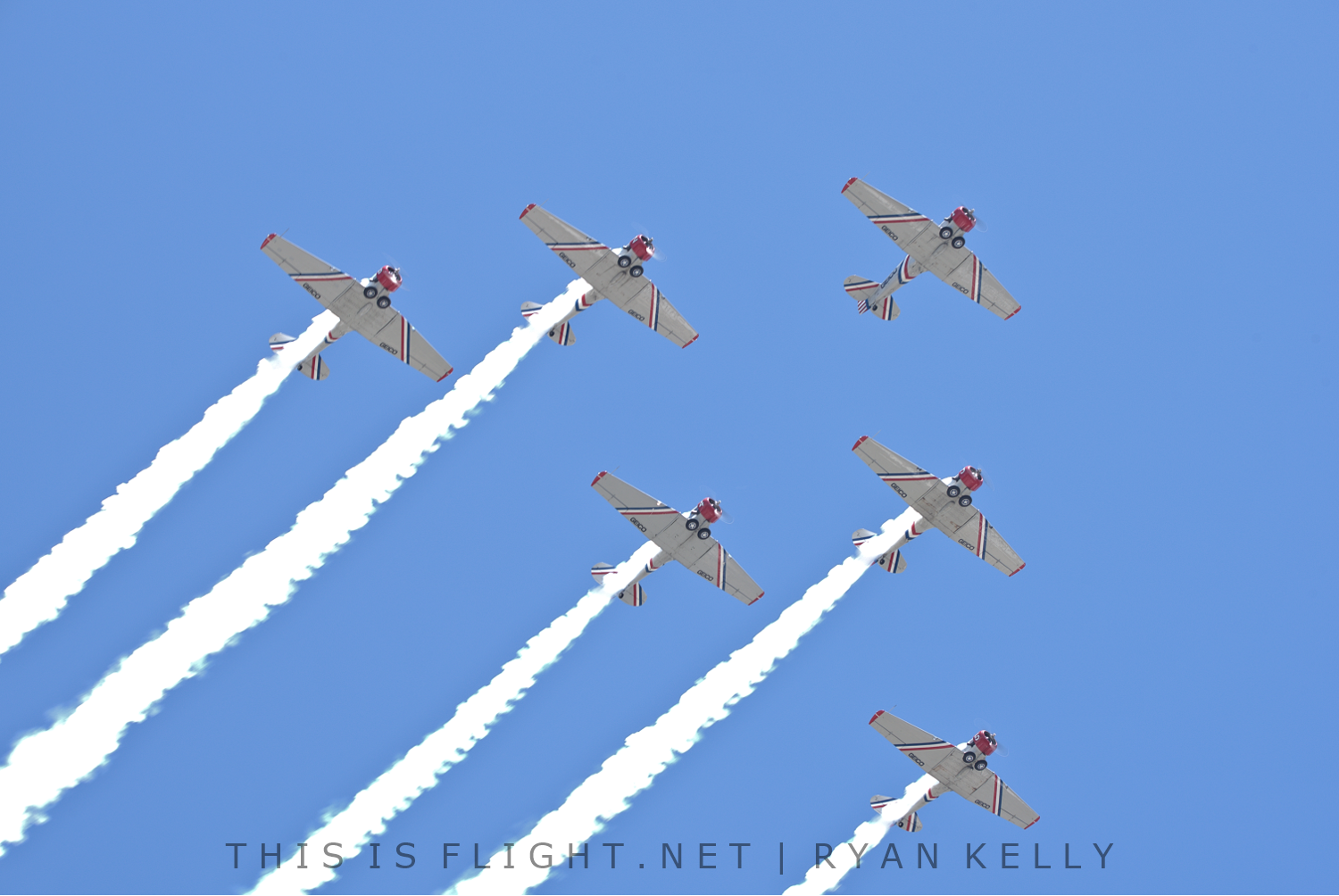 Disbanded: 2021
Country: 

United States of America
Home base: Long Island, NY
Operator: Private
Size: 6 aircraft (6 in display)
AIRCRAFT FLOWN
SNJ-2
TITLE SPONSORS
GEICO