The Frecce Tricolori (English: Tricolour Arrows; official name: 313° Gruppo Addestramento Acrobatico, Pattuglia Acrobatica Nazionale Frecce Tricolori) are the official aerobatic team of the Italian Air Force. Flying ten MB-339s, they are the joint largest aerobatic team in the world, along with the Silver Stars from Egypt. Based at Rivolto, the Frecce Tricolori are regarded as one of the world's top aerobatic teams, and were also involved in training the pilots of Al Fursan.
History
The Frecce Tricolori were formed in 1961 to replace Italy's many unofficial aerobatic teams. The first displays comprised a four-ship of F-86 Sabres and an additional solo aircraft, with the main formation gradually increasing in size to nine aircraft. The team transitioned to the Fiat G.91 in 1964 and the MB-339A/PAN in 1982. The MB-339 will soon be replaced by the M-345HET.
Display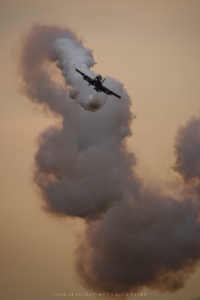 The Frecce Tricolori only fly with ten aircraft in formation for the first manoeuvre of the show. From then on, manoeuvres alternate between the solo pilot and the main formation. The main formation often break down into a four-ship and a five-ship for spectacular opposition manoeuvres. The solo pilot is most famous for his lomcevak (the Frecce Tricolori is the only military aerobatic team to perform such a move in a jet aircraft), tailslide and crazy flying. The Frecce Tricolori use green, white and red smoke throughout their display. The routine is accompanied at times by operatic music. Manoeuvres include:
Ten-ship vertical split into five-ship, four-ship and solo and five vs. four cross
Five vs. four heart and cross
Nine-ship downwards bomb burst, reversal and cross at show centre
Solo tailslide
Solo lomcevak
Solo "crazy flying"
Nine-ship bomb burst
Nine vs. one opposition pass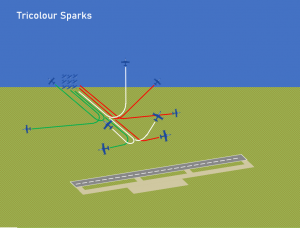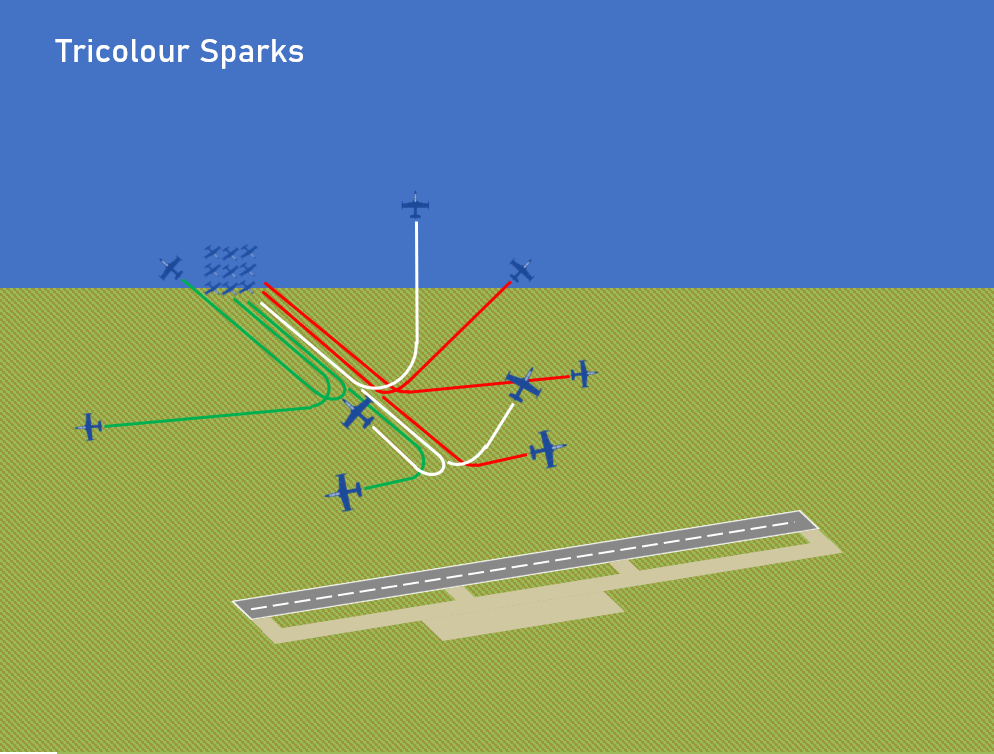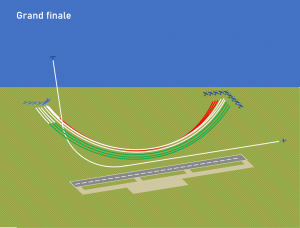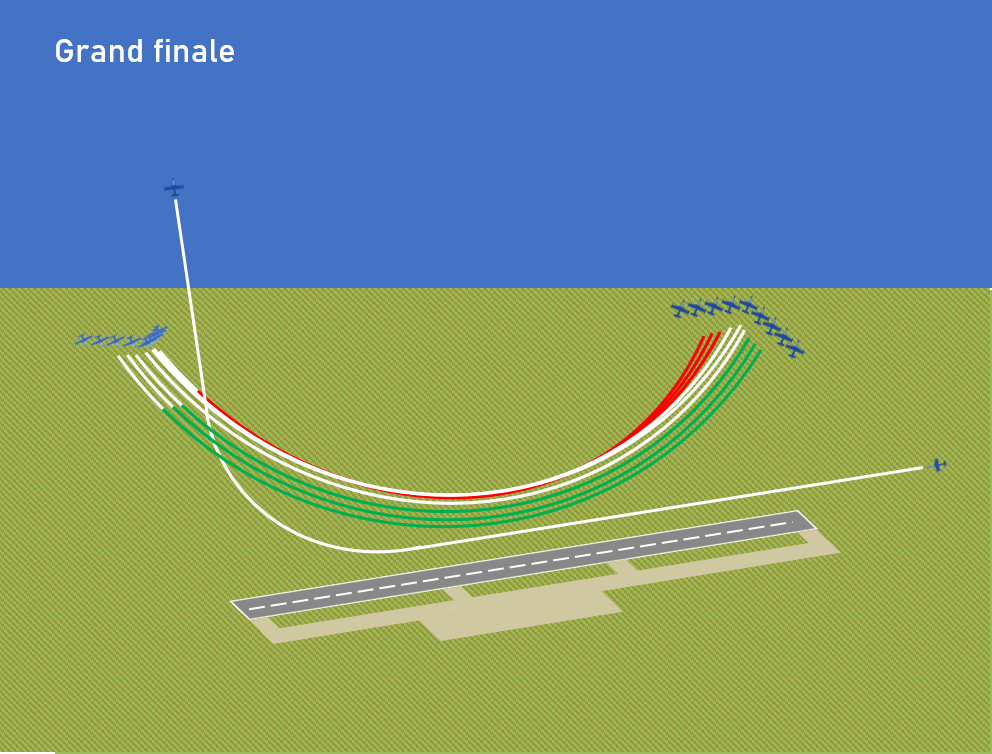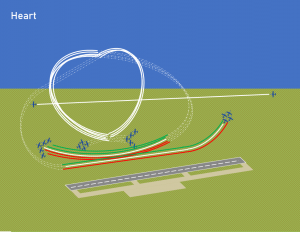 Ramstein Airshow disaster
The Frecce Tricolori have had 15 fatal accidents and 11 non-fatal accidents. This includes the Ramstein Airshow disaster on the 28th August 1988, in which 67 spectators and three pilots were killed. It was the deadliest airshow accident ever at the time, and remains the second deadliest to this day. The accident occurred when the solo jet collided with a four-ship and five-ship formation, which were in the process of crossing each other. The solo jet crashed on the runway, sending a fireball into the crowd and killing the pilot. A second jet disintegrated on impact and the pilot also died. The pilot of a third aircraft ejected but did not survive. His jet crashed into a US Army helicopter on the ground, whose pilot also died. About 500 people were injured. The situation was worsened by the botched response by the US military, who did not cooperate with local authorities. Few airshows have taken place in Germany since the accident.