The Black Cats are the official aerobatic team of the UK's Royal Navy. The team is part of 825 Naval Air Squadron at RNAS Yeovilton, and its Wildcat HMA.2 aircraft are drawn from the regular in-service fleet. Their name comes from the Naval term of "black catting", which means to one-up your opponents. Along with the Blue Angels, they are the only current Naval aerobatic team in the world. In 2020, the team was temporarily re-branded as the Royal Navy Wildcat Demo Team to reflect its planned operation as a Wildcat solo display.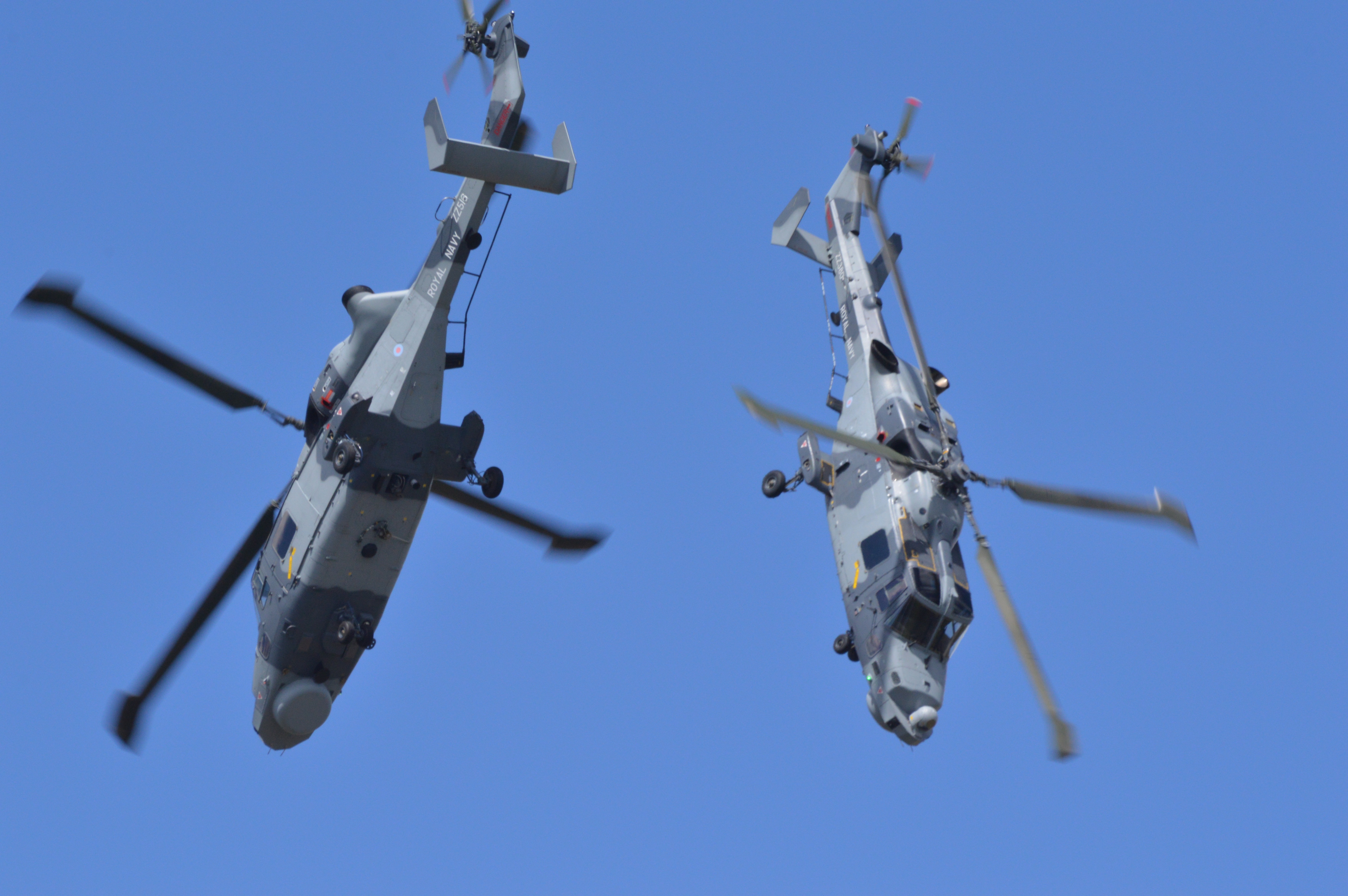 Active: 2001-2016, 2020-present
Country:

United Kingdom
Home base: RNAS Yeovilton
Operator: Navy
Size: 1 aircraft in display
AIRCRAFT FLOWN
Lynx HMA.8 (2001-2014)
Wildcat HMA.2 (2014-present)
History
The Black Cats were formed in 2001 under the name Lynx Pair, flying two Westland Lynx helicopters. They were re-named the Black Cats in 2004. The Black Cats' upgrade to the Wildcat began in 2014, when the team displayed with one Lynx HMA.8 and one Wildcat HMA.2. In 2015 and 2016, the Black Cats flew two Wildcats. The team did not display in 2017 or 2018.
The Black Cats returned for the 2019 season, displaying one Wildcat helicopter. In 2020 they were re-named the Wildcat Demo Team, to reflect their continuing operation as a solo display. However, they will revert to the Black Cats name in the future when two-ship displays are resumed.

The team intended to return to two-ship displays in 2023, but – after several two-ship display practices and a full schedule release – this plan was seemingly shelved and the Wildcat did not perform at any airshows in the 2023 season either as a solo nor as a pair.

Gallery