The Baltic Bees Jet Team are a civilian jet aerobatic team based at Jurmala Airport in Latvia. They are the first and only civilian jet team in the Baltics The Baltic Bees have performed at airshows across Europe, as well as in China and Senegal. They also offer passenger experience flights and have leased their jets to other organisations, including the Estonian Air Force.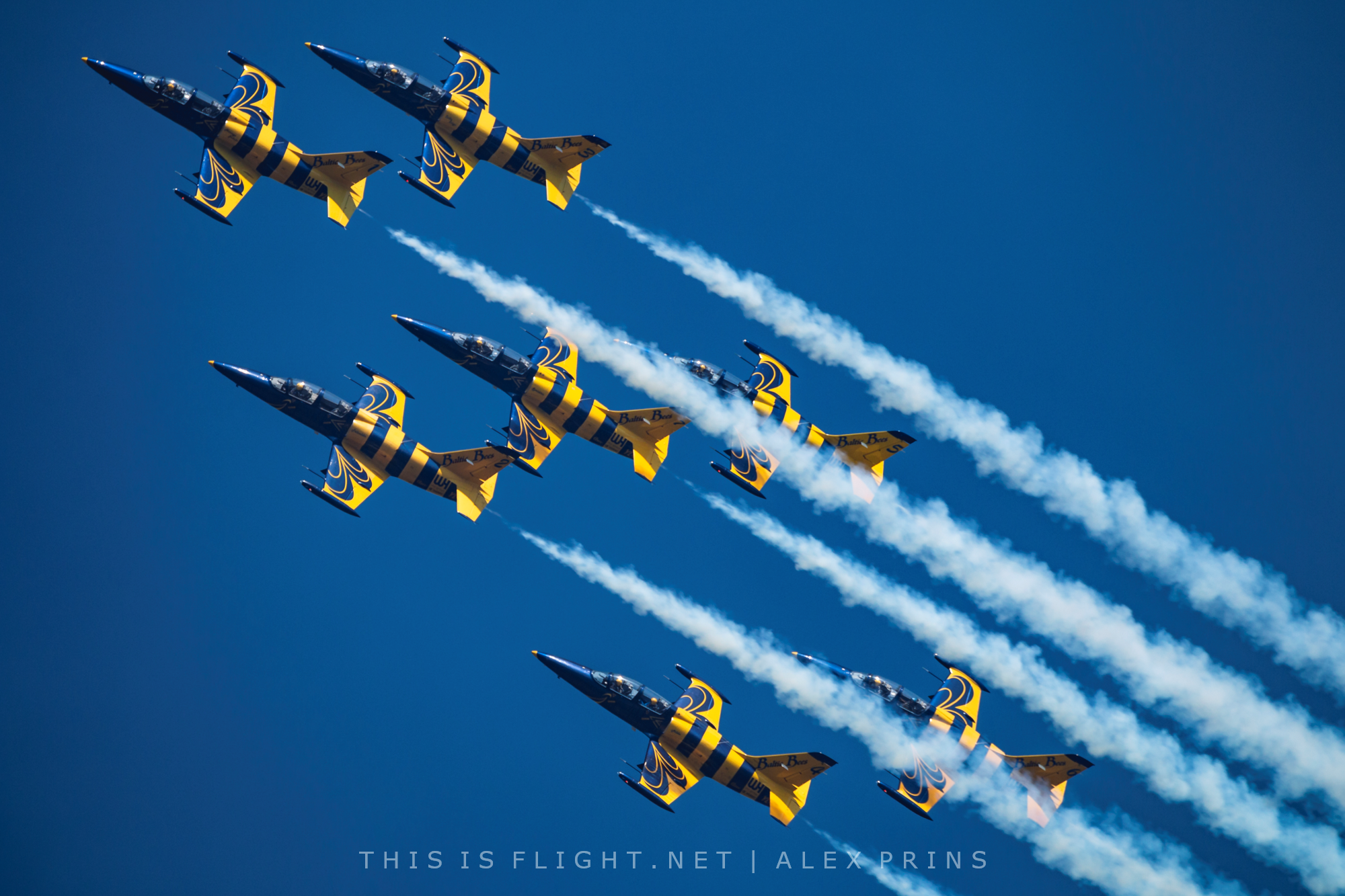 Active: 2008-present
Country:

Latvia
Home base: Jurmala
Operator: Wings4Sky Groun (Private)
Size: 9 aircraft (typically 6 in display)
AIRCRAFT FLOWN
L-39C Albatross (2008-present)
History
The Baltic Bees were formed in 2008 by team leader Artyom Soloduha, who was the youngest jet team leader in the world at the time. Initially starting as a three-ship team, the Baltic Bees quickly added a fourth, fifth and sixth aircraft. In July 2019, the team performed a one-off seven-ship display at Wings Over Baltics; it is hoped that the Baltic Bees will become a seven-ship team in the future. In 2017 and 2019, the Baltic Bees performed near Chengdu in China.
Gallery