AeroSuperBatics is a British company offering wingwalking experience flights and air displays. They operate four Boeng Stearman biplanes. AeroSuperBatics was founded by Vic Norman in 1989, who wanted to bring back 'barnstorming' to the British airshow scene.
Over the years, the team have been sponsored by several major brands, including Utterly Butterly, Crunchie, Guinot, and most famously, the Swiss watch-maker Breitling. Particularly under Breitling sponsorship, the team performed all over the world, including several appearances in the Middle East, China and Australia.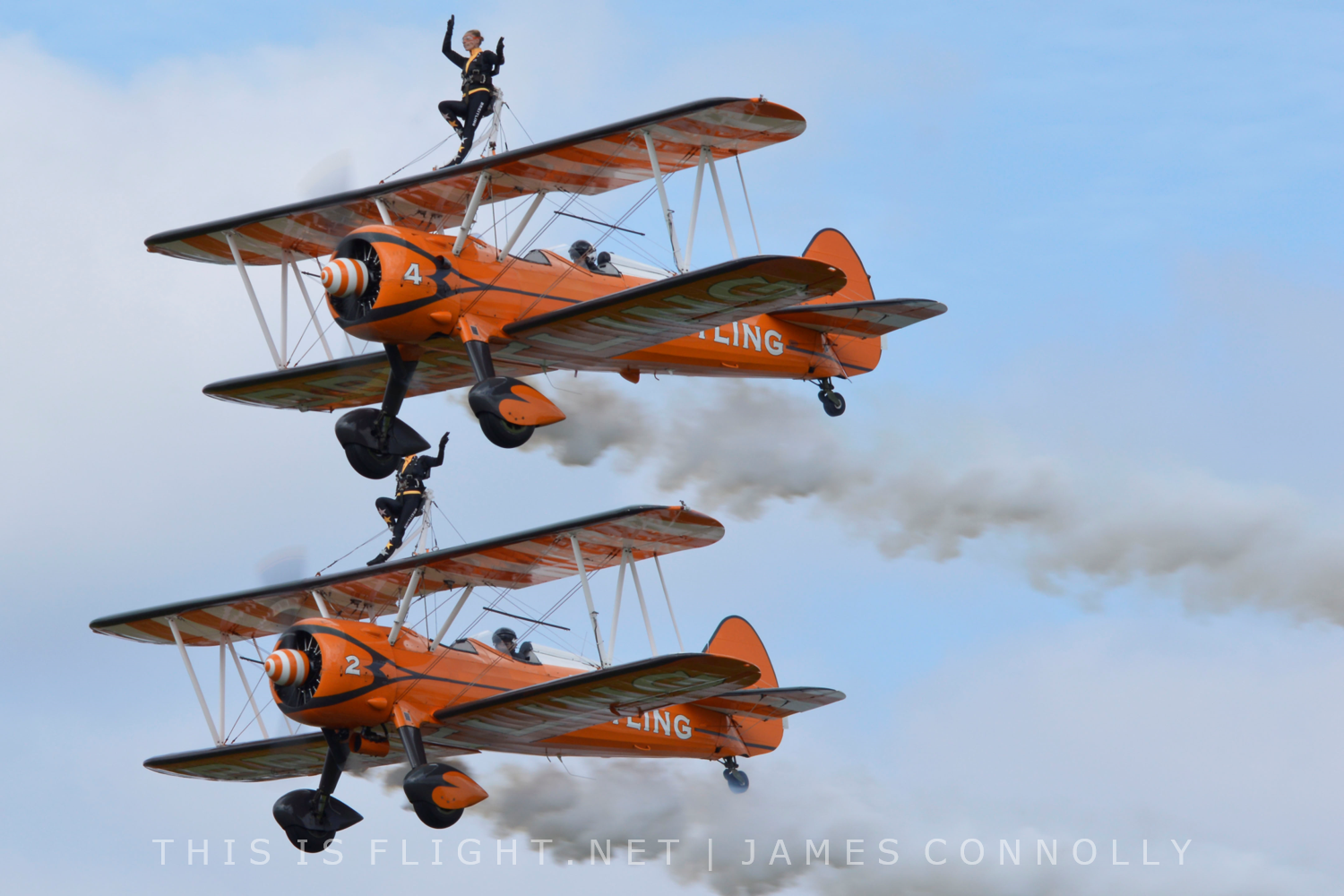 Active: 1989-present
Country:

United Kingdom
Home base: Rendcomb
Operator: AeroSuperBatics (Private)
Size: 5 aircraft (typically 2 in display)
AIRCRAFT FLOWN
Boeing Stearman (1989-present)
TITLE SPONSORS
Cadbury's Crunchie (1991-1998)
Utterly Butterly (1999-2007)
Guinot (2008-2009)
Breitling (2010-2017)
Display
The team can display with between one and four aircraft, but most commonly fly as a pair. This allows them to fly two separate pairs displays at different events on the same day. The display begins with formation passes and basic formation aerobatics before the team split for a sequence of opposition passes. They then re-join for further formation aerobatics to end the display.
The team's display is unique, and the AeroSuperBatics WingWalkers are the only team in the world to perform formation wingwalking displays at airshows.
Gallery