In what are challenging times for the British airshow scene, it is always a delight to see a new event make its debut – especially when, in its first year, it manages to attract one of the most intriguing and varied aircraft lineups of any small show in the country.
The Midlands Air Festival is the brainchild of experienced airshow organiser Trevor Graham and was held in the sprawling grounds of Ragley Hall near Alcester, Warwickshire. With a temporary grass runway in a shallow valley south of the Hall, the venue forms somewhat of a natural amphitheatre, with rolling wooded hills forming a picturesque backdrop for the displays.
Unfortunately, the south-facing crowdline made photography of the aerial displays almost impossible, with much of the show taking place directly in front of the blazing sun.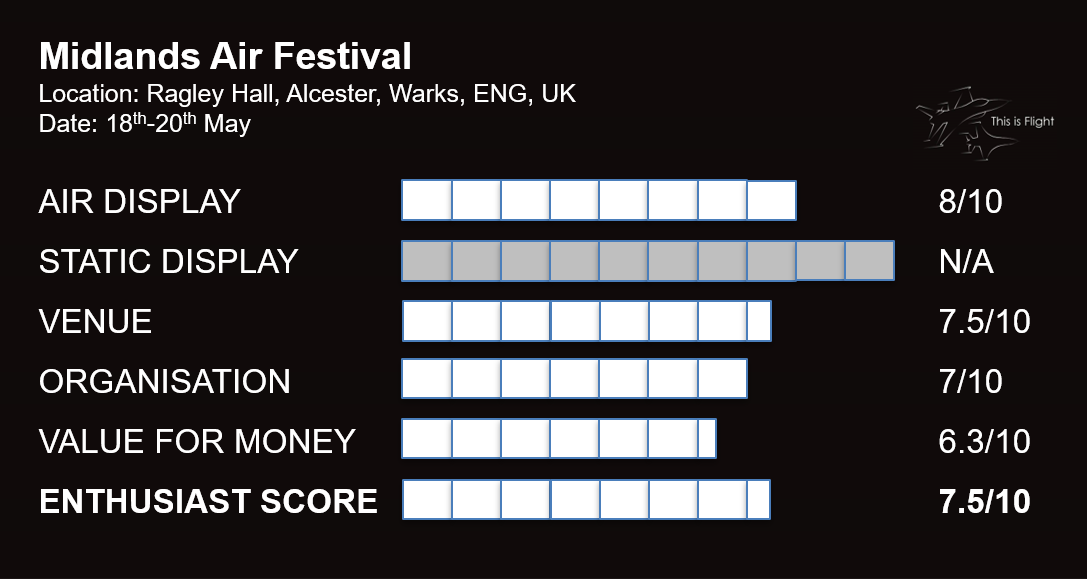 The event began on the afternoon of Friday 18th May with the 'Nightfire' show, a mix of air displays, hot air balloons and fireworks. The first of two balloon launches in the warm afternoon light was an excellent warm-up act, preceding a short flying display which included Peter Davies in his Rotorsport Calidus autogyro and Bob Grimstead flying the Fournier RF-4D motorglider, the latter standing in for a Stampe solo display which was cancelled due to technical problems. Unfortunately, delays in clearing hot air balloon crew from under the display area meant that the final daylight display – Pascal Campbell-Jones' paraglider routine – had to be cancelled as time ran out.
With darkness descending, a trio of pyrotechnic displays brought the day's flying to a close. Tim Dews was first to fly a spirited display in a Silence SA180 Twister with wingtip pyrotechnics; he was followed by Otto the Helicopter, a Schweizer S300C flown by Brendan O'Brien. Otto currently flies with more pyrotechnics onboard than any other airshow aircraft in history, and for three minutes, Brendan's "Skygasm" routine filled the sky with an unbelievable quantity and variety of fireworks. The two Grob G109bs of the Sydney Charles Display Team were the final performers, flying a graceful pyrotechnic display. The evening then continued with a spectacular balloon night glow, synchronised to music, and a short firework display.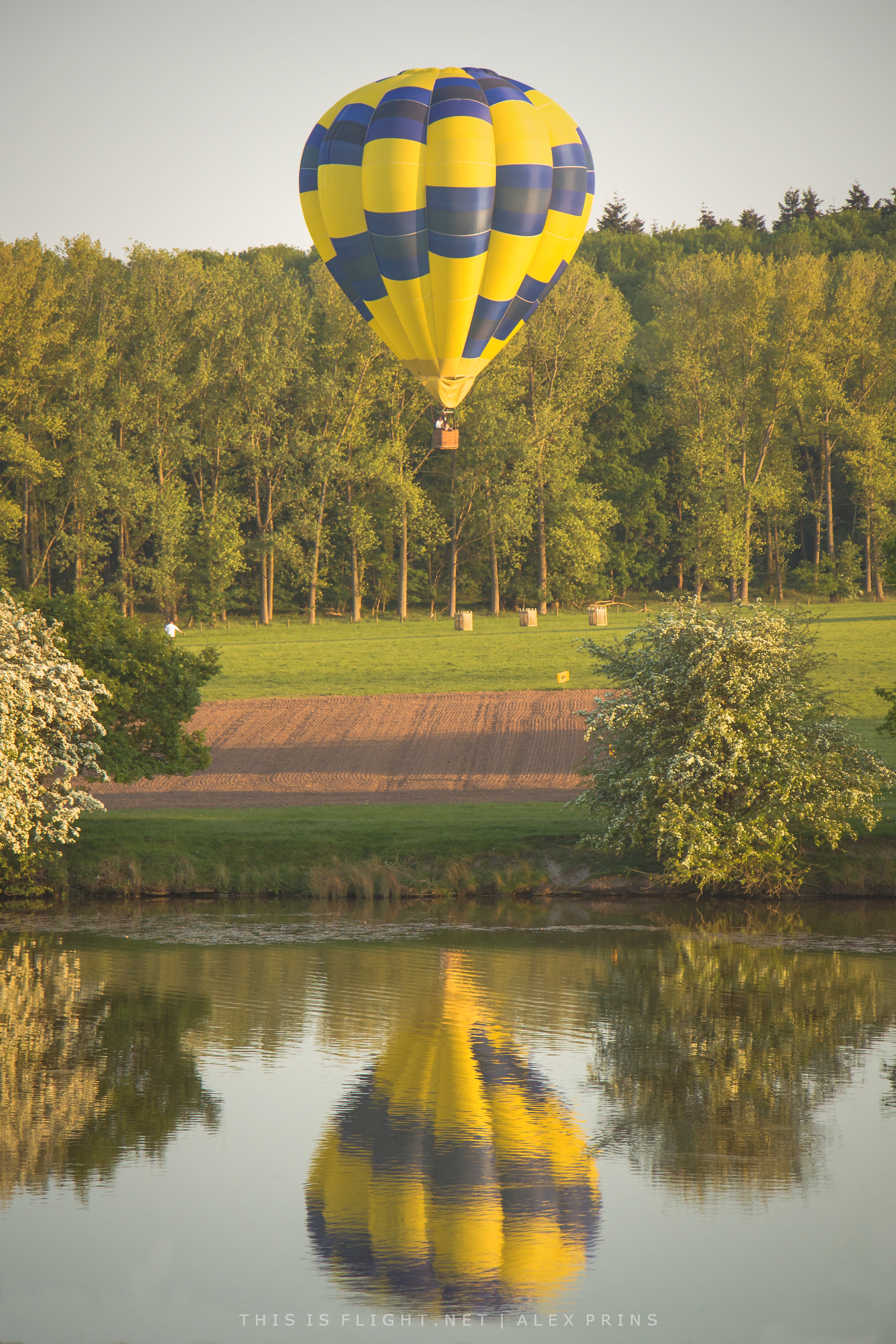 The two days that followed featured full flying displays of a little over four hours. Unfortunately, the impact of some of the displays was slightly reduced by a 200 foot minimum altitude imposed by the Civil Aviation Authority. The rule was implemented due to a small copse of trees a little beyond the western end of the display box – fortunately it is hoped that a solution may be possible for future shows. The restrictions did impact the Turbulent Team, who were first to fly, but the four diminutive Druine D.31 Turbulents nonetheless managed a spirited barnstorming routine, including formation flying, flour bombing and balloon bursting.
With its short crowdline, Ragley Hall is a perfect venue for lighter acts such as Peter Davies of Gyro Air Displays. Peter was able to keep his Calidus autogyro in front of the crowd for the duration of the show with an impressively tight and dynamic routine. Particularly of note was his 'hook landing' manoeuvre – a tight, low altitude 180 degree turn into a full-stop landing that was not technically part of the display, and therefore was not subject to the CAA's altitude restrictions.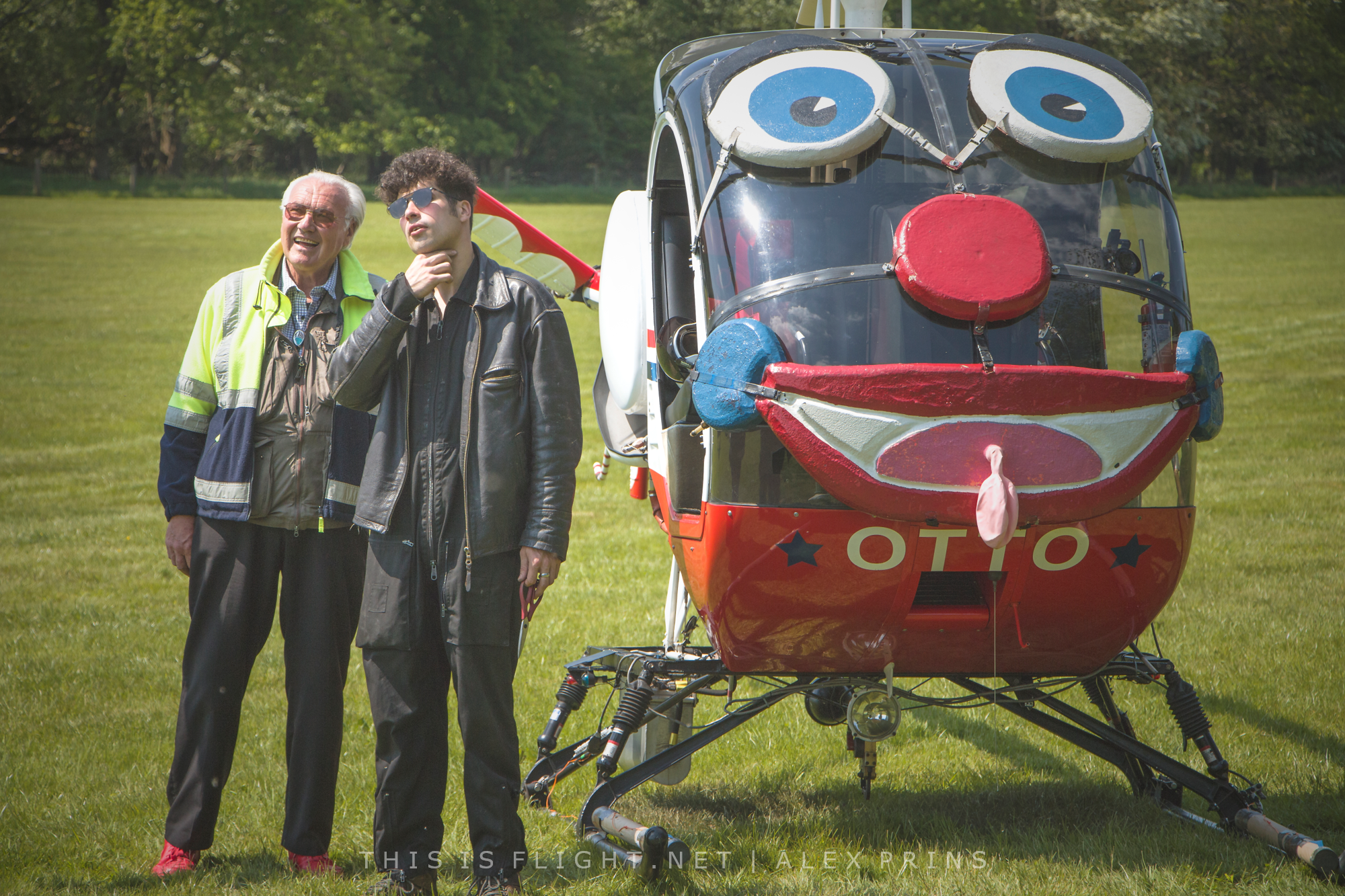 Two very different displays of aerobatics followed: Lauren Richardson approached from show centre and dived into the display box in her Pitts Special S-1S. Lauren's thoroughly enjoyable high-tempo aerobatic display could hardly have contrasted more distinctly with Brendan O'Brien's 'chopperbatics' show in Otto the Helicopter. Unfortunately, the restrictions in place forced Brendan to display above what is normally his maximum altitude, but the powerful smoke system and a few choice pyrotechnics could hardly fail to maintain attention.
It is perhaps unusual for a small, first-time show to feature a debut display by a much anticipated warbird, but Ragley Hall did just that. P-47D Thunderbolt "Nellie" has only been in the UK for a matter of weeks, having previously been based in the USA with the moniker "No Guts, No Glory"; prior to this it had been based in the UK from 1986 until 2007, and so this debut was something of a homecoming parade. While Stu Goldspink's display was much anticipated, it did unfortunately transpire to consist mostly of high loops and tall barrel rolls, with the exception of a series of topside passes to end the display.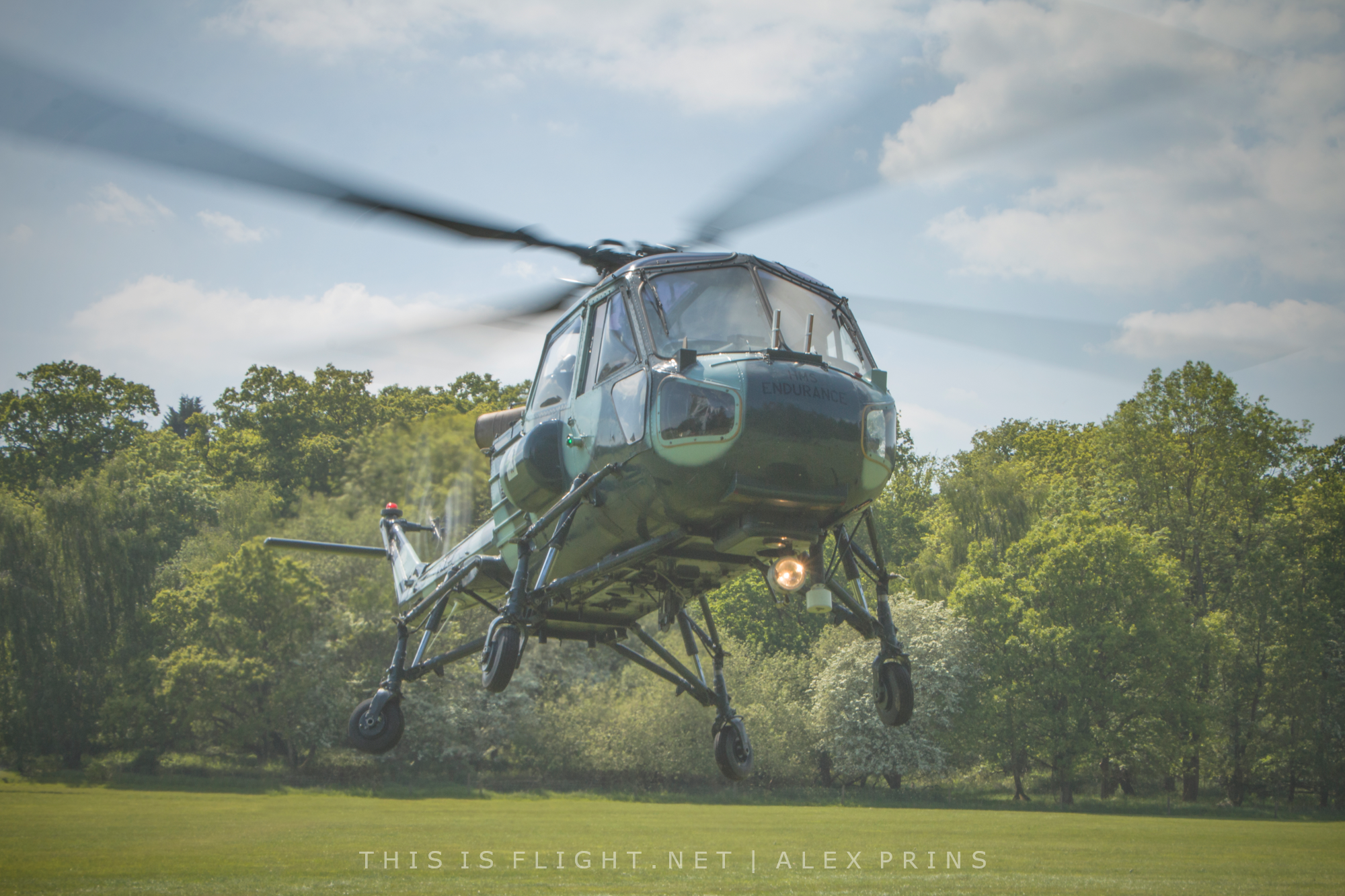 The second and final rotary display of the day was Terry Martin's Westland Wasp HAS Mk.I, which, once again, was forced to display above its usual minimum altitude. Perhaps a saving grace was its hover-taxi to and from the runway, which provided the opportunity to see the machine flying low against the backdrop of trees that bordered the field.
Probably the finest warbird display of the day came from P-51D Mustang "The Shark", of the Norwegian Spitfire Foundation. The opening pass, on both days, was a sight to behold, and the remainder of the display consisted of graceful aerobatics, punctuated by glorious topside passes. A complete change of pace followed, with Bob Grimstead flying his Fournier RF-4D. While engine problems on Sunday forced Bob to fly a lower-energy display than usual, Saturday's show was a sublime sequence of balletic aerobatics – for many, an unexpected highlight of the entire proceedings.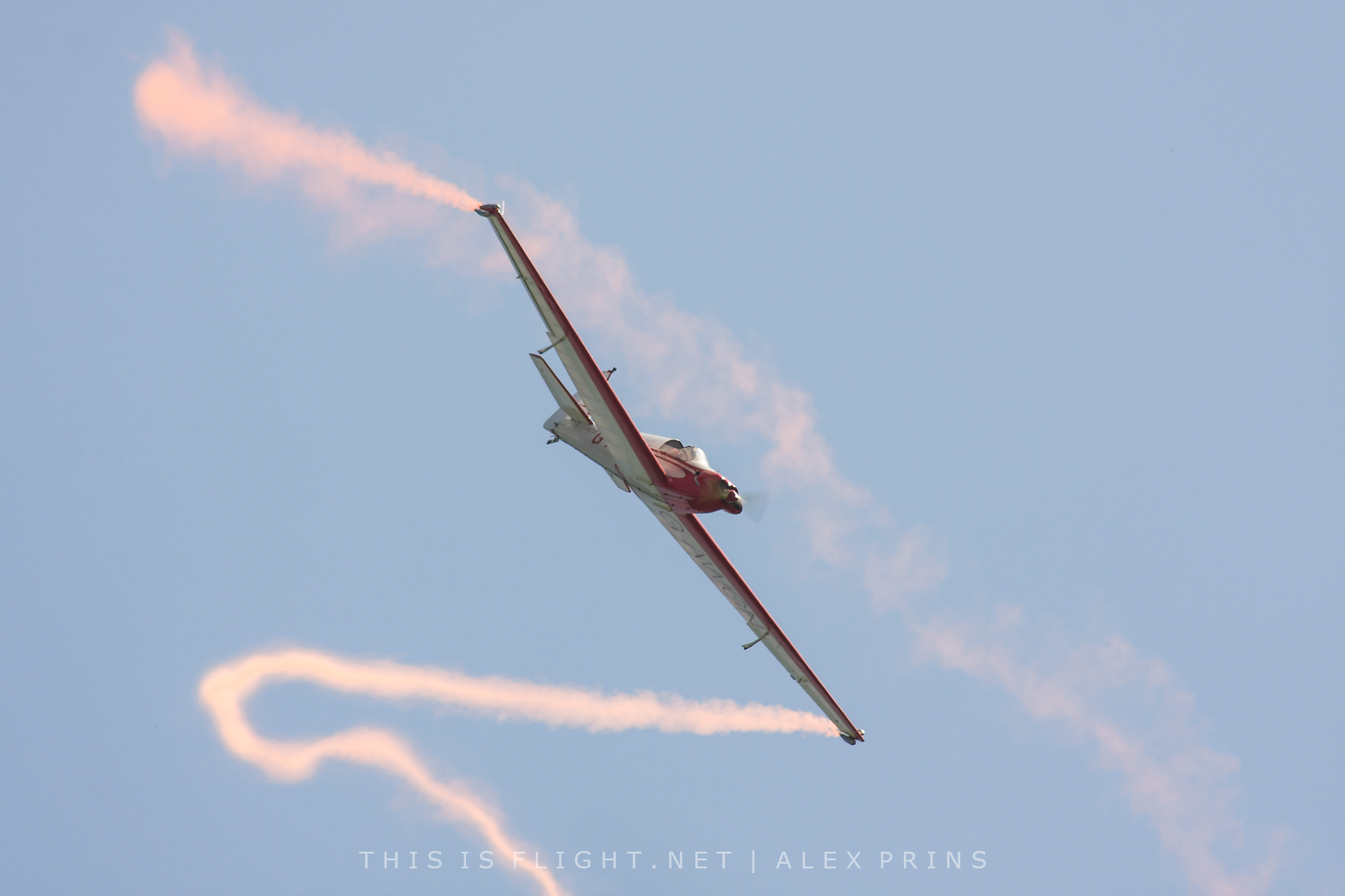 The sole jet display of the day was NWMA's BAC Strikemaster Mk.82, flown by owner Mark Petrie. The display provided some very welcome jet action, but unfortunately, through no fault of the pilot, the position of the sun combined with the design of the display made it difficult to follow at times.
As though as to underline the wide variety of participants that Ragley accrued, there followed a return to more vintage aviation, with the delightful Stampe Formation Flying Team. One might expect a three-ship biplane display that lasted over a quarter of an hour to become somewhat monotonous, but this was certainly not the case: an elegant series of formation passes and breaks was followed by a surprisingly energetic solo display by team leader Chris Jesson, who performed manoeuvres including stall turns, an inverted 360, and even a flick roll – all in a 1930s biplane!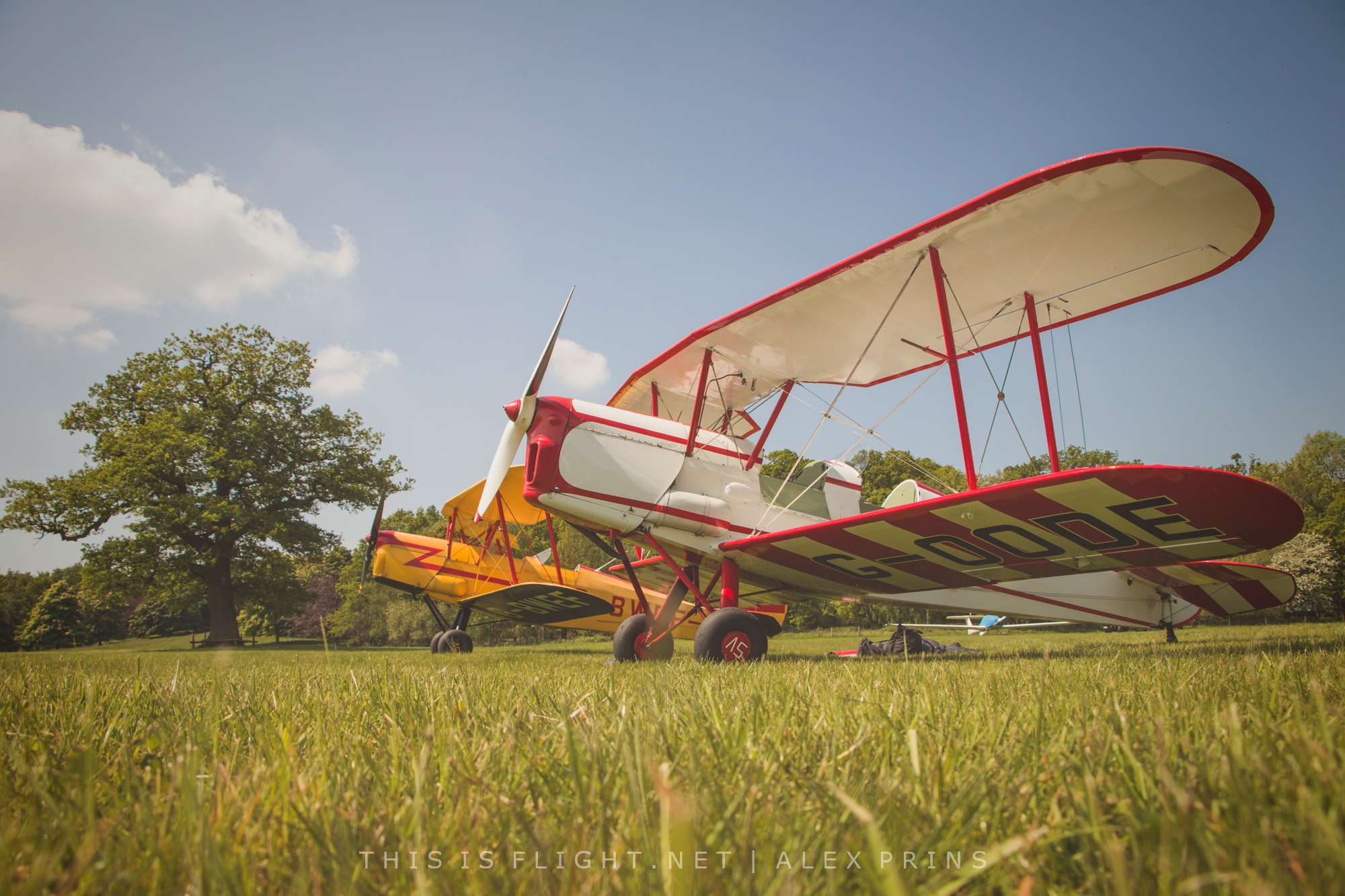 Subsequently, there followed a succession of displays operating from Coventry and Duxford, commencing with Plane Sailing's PBY-5A Catalina flown by Matt Dearden. Truly one of the most impressive displays of the day, the experienced bush pilot performed a series of low turns, appearing as though to be almost below the treeline from some angles, maintaining the rapt attention of the crowd throughout. Sadly, the same could not be said for the Great War Display Team, who brought only two of their aircraft to the Midlands Air Festival, with the majority of their fleet instead displaying at La Ferté-Alais in Northern France. Aside from the fact that a sedate tailchase between two British aircraft (a replica Royal Aircraft Factory SE5a and BE2c) is neither realistic nor particularly gripping, the lacklustre pyrotechnics also felt disconnected and brought little to what was an already less-than-impressive performance.
Next up was a rare appearance from the TravelAir Mystery Ship, a display item that is scarcely seen on the display circuit – this was a welcome further example of the organisers having catered for all tastes. The Mystery Ship was followed by a T-6 Harvard IIb, which for reasons unknown displayed at a height beyond which even the CAA could not be blamed for… as such, the display was entirely forgettable.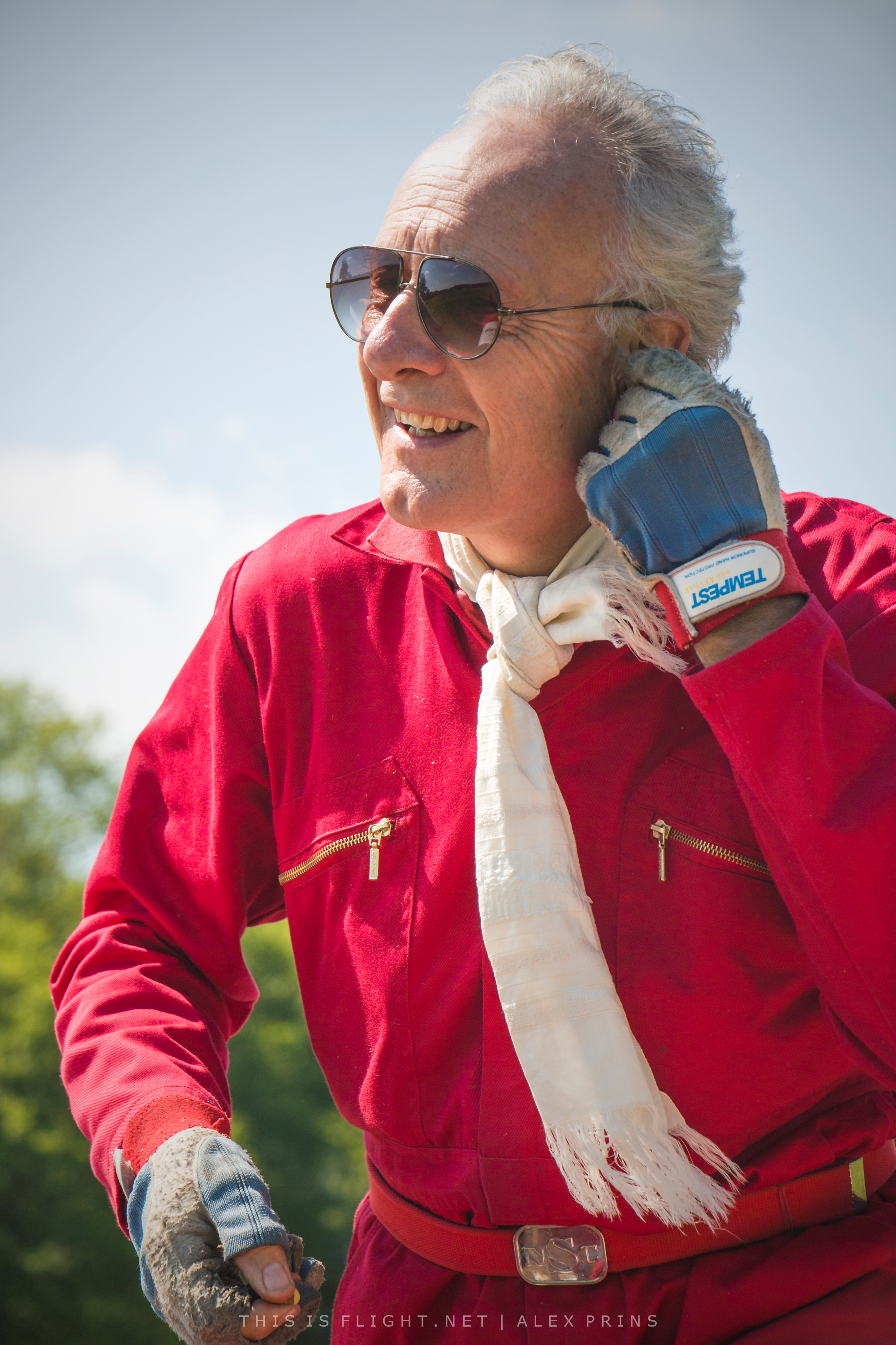 A further anti-climax was the much anticipated pairing of Bristol Blenheim 1F and two-seat Spitfire Mk.IX (a change from the expected Mk.1a due to unserviceability). The pair flew a series of close formation passes before breaking for solo displays, however John Romain's Blenheim routine, while by no means poor, failed to hold a torch to more memorable displays elsewhere. Perhaps I've been spoilt by witnessing man and machine in perfect harmony at the likes of Old Warden, but the similarity of the venue layouts and opportunity for copious close topsides that went begging for the most part, left me feeling cold.
A further "enthusiasts' treat" was a Twin Beech 18, a rarity in the UK, as was the scheduled finale of the day. This was supposed to have been the Hawker Fury II flown by Paul Bonhomme, but hydraulic problems developed enroute forced the cancellation of this display with just a few minutes to go. Kevin Hale jumped into his Auster AOP6 to replace the absent Fury, making for a pleasantly gentle wind-down to the flying display.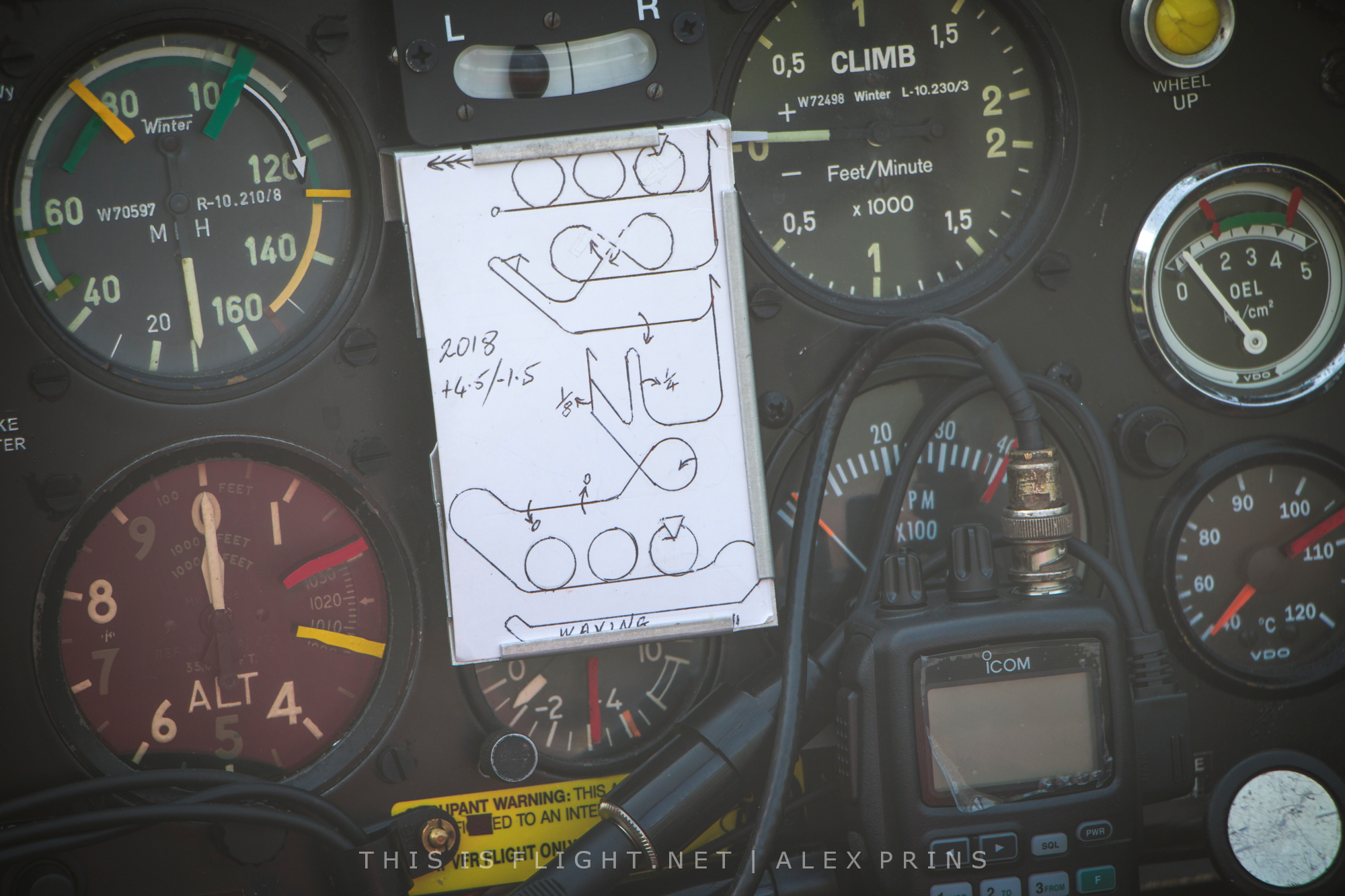 Commentary, lead by Australian Peter Anderson, was certainly one of the show's weak points. While reasonably insightful, Peter appeared to have very little awareness of when displays were starting and ending, and had a frustrating tendency to talk continuously during display passes (including the unforgiveable sin of talking over a Merlin engine) while leaving protracted silences of five minutes or more between some acts. His commentary was also very reliant on references to the warbird scene in his own part of the world "Down Under" – I'd wager the crowd's interest in a T-6 Texan based at a backcountry airfield in New Zealand was limited, at best.
Meanwhile, the contributions of the second commentator, Tracy Clarke, often varied between inane and ill-informed. On Saturday alone, she confidently compared the weather to the days of the Battle of Britain in "1941", twice said the P-47D Thunderbolt was a British design and repeated facts she admitted to hearing from spectators, of which several were wrong. While many of these no doubt went unnoticed by what was a majority "family day out" crowd, when in a position of educating the lesser-informed, it is vital that commentators comprehend the importance of their role and use their air time as such.
Communication was not just a problem during the event, but also in the weeks leading up to it; there was an egregious lack of basic information such as a definitive aircraft list and site map, which are surely a must for any show, let alone a first-time event. A lack of clear and easily-accessible information about the event did clearly cause concern and confusion for some would-be visitors and could well be part of the reason for the relatively low attendance. Greater transparency about some of the flying display cancellations (such as de Havilland Vampire WZ507 which disappeared from the schedule with little notice) would also not have gone amiss. The event was also notable for a lack of obvious promotion, with many in neighbouring Alcester unaware it was taking place. Living nearby I would have expected an obvious drive to promote this new airshow, whereas in reality the event passed unnoticed by even the local media.


It is, however, hard to fault many other aspects of the show's organisation. With a small crowd, the atmosphere was at times more akin to a picnic than an airshow. Combine that with an abundance of space, a healthy variety food options, plentiful toilets, almost no traffic jams and gorgeous sunny weather, it would have been difficult not to have enjoyed a day or more at the Midlands Air Festival. As with any new show, there are lessons that can be learned before the next event, but with only a few specific alterations, the Midlands Air Festival could very easily become one of the best small airshows in the UK over the next few years. Long may it continue!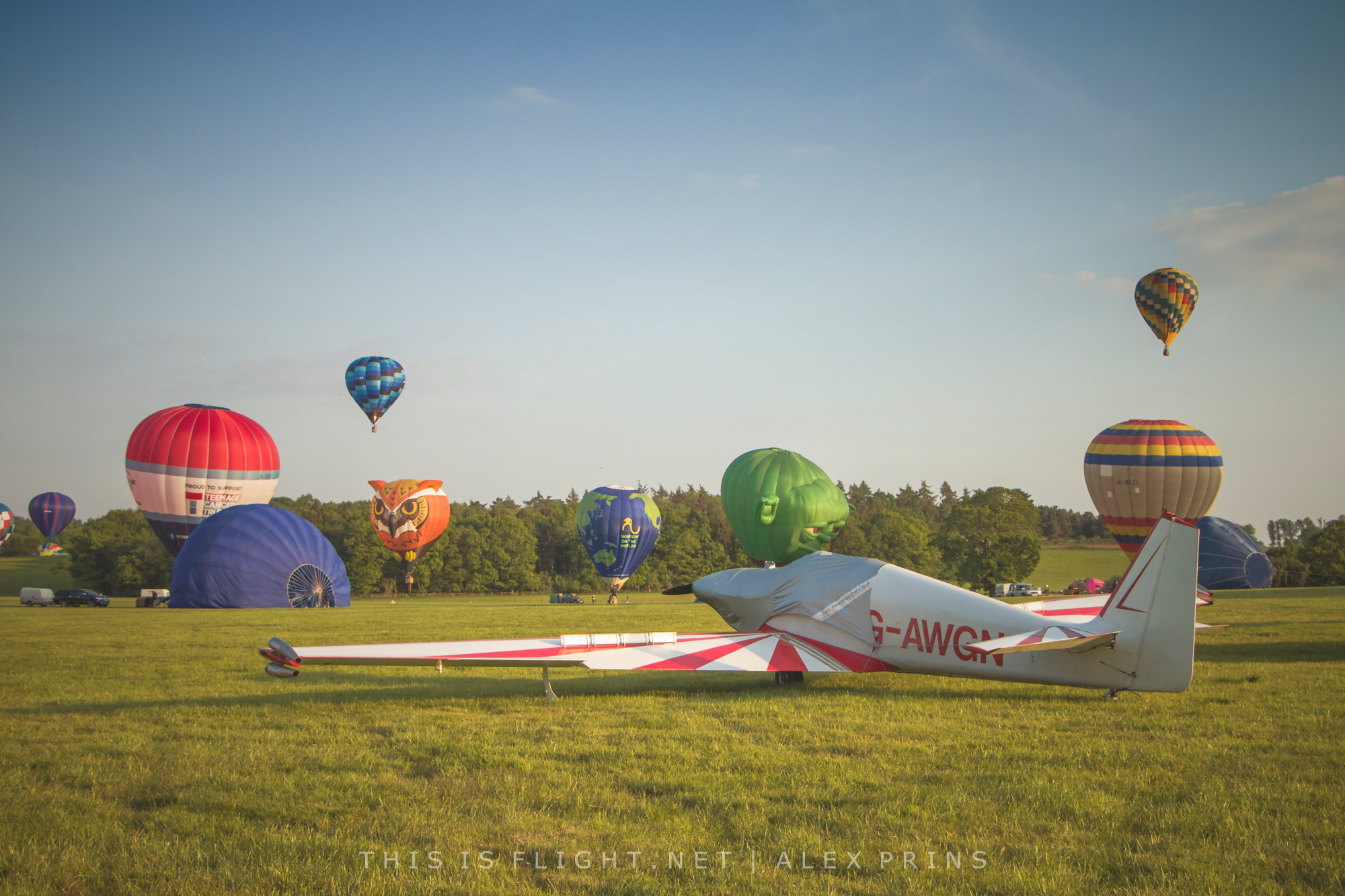 ---
Alex Prins is a UK based photographer and aviation enthusiast, and also the deputy-editor of This is Flight.