2017 marks the centenial celebrations for the famous Duxford Airfield. From an airfield steeped in history, we saw a line-up that spanned aircraft from the early days of WWI, to early racing machines, transport types, Cold War jets and modern fighters. Work started on the air base in October 1917, and the base went on to house military aircraft and pilots from the UK, US and mainland Europe, most notably during WWII. Today we can enjoy many of  those aircraft, both flying and as static exhibits in the Imperial War Museum.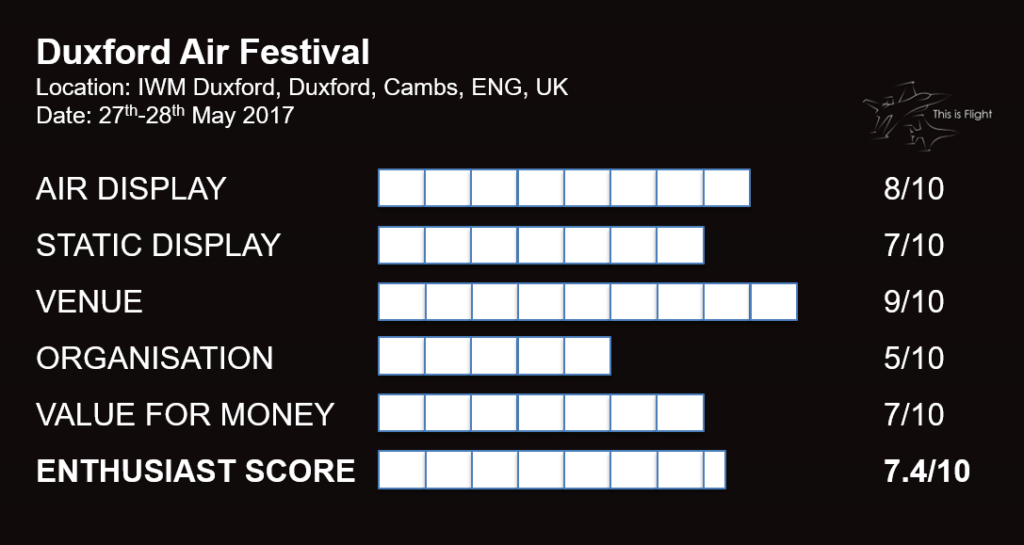 Once again, we reported live from the show, with aviation images and updates throughout the first day. The show had a variety of aircraft flying on both days, although day one was dogged by strong winds which did affect the schedule. As we can appreciate, certain types of aircraft cannot fly in such conditions, we have to understand that.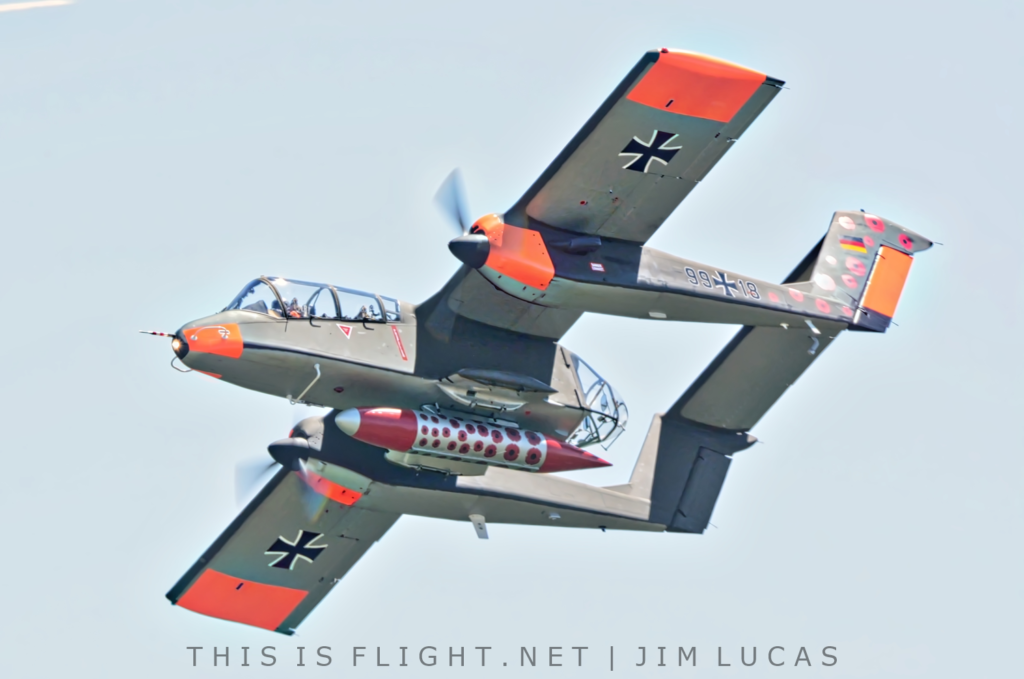 The North American OV-10B Bronco opened the show. Painted in the colours of a target tug aircraft, the Bronco ably demonstrated its short take off and landing capabilities, as well as its surprising manoeuvrability, to an exceptional high standard. Following on from the Bronco we were treated to some contemporary aviation. The RAF Typhoon FGR.4 rolled in and started its display amid bright sunshine and high cloud, giving Flight Lieutenant Ryan Lawton a blank canvas on which to perform his art. I did, however, feel that the display was a little tame in comparison to previous years – it's still early in the season and don't get me wrong, it was still strong and powerful, just a tad tame.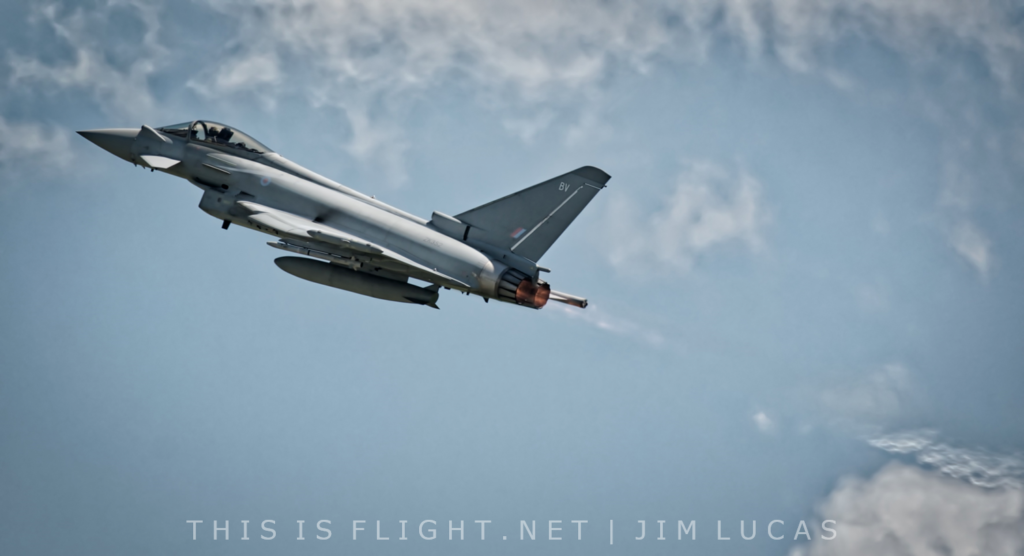 The Breitling Wingwalkers then provided a pairs display with two Boeing Stearman biplanes, producing so much smoke that the display was unfortunately partially obscured! We did see some of their signature opposition passes – always an incredible sight to see. Following on from the Wingwalkers was Duxford resident and crowd favourite, B-17G Flying Fortress "Sally B",  and TF-51D Mustang "Miss Velma", which took to the skies together to give subtle and energetic displays. This particular B-17 was built in 1945 and didn't see action in the War, however it is currently the last flying example in Europe. It operates as a flying memorial to those who paid the ultimate sacrifice to ensure freedom, and is a joy to watch. The accompanying Mustang was one of the last built by the North American Company; it was later modified to into a two-seater, which is what you can see today, as it was originally a single-seater. The display was energetic, fast and furious; what else would you expect from a Mustang?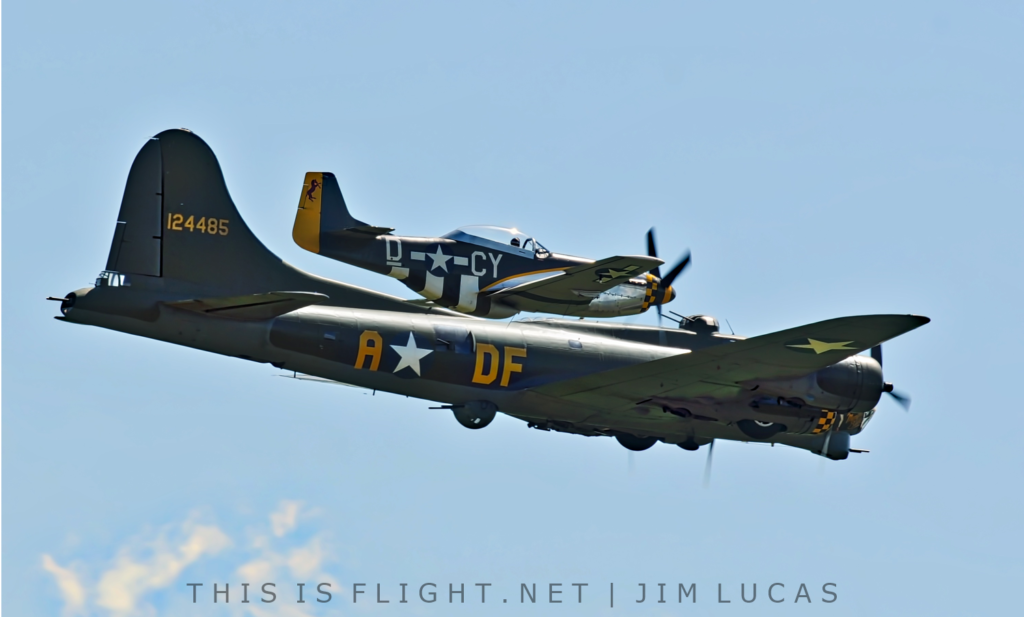 Next, the Calidus Autogyro flown by Peter Troy-Davies was cleared for take-off and went straight into its display, which thanks to its CAA exemption, was particularly close to the spectators. Such a small machine would have been lost, had it been forced to display further away. A very capable machine in the hands of Peter, the Calidus performed some particularly hair-raising and exhilarating moves. Continuing the aerobatics theme, The Blades, comprised of former Red Arrows pilots, were on hand to show their four Extra 300s to great effect. A very neat and tidy display with plenty of high octane power moves was nothing less than we would expect.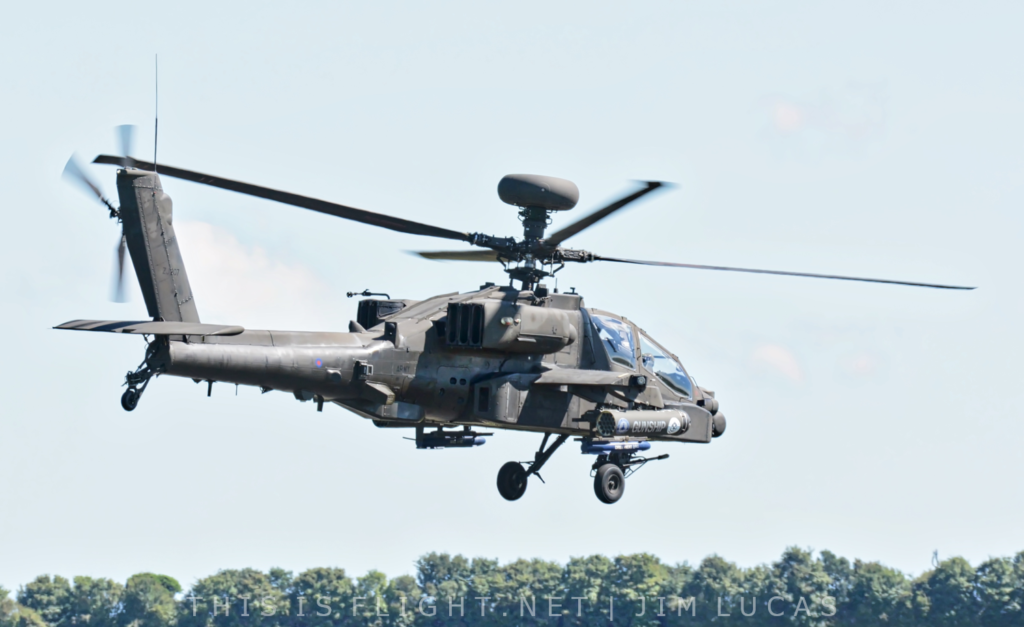 The Attack Helicopter Display Team of the Army Air Corps provided plenty of big bangs to accompany their solo AH-64D Apache; the crew performed simulated attacks on the airfield using mock armaments and pyrotechnics. The crowds responded to this particularly well, with a round of applause after the show – it was great to see the appreciation. Then, back to jets, as we were treated to a pairs display by a BAC Strikemaster and Jet Provost with an aggressive role demonstration. Watching these brings back memories of seeing them in our skies as a child. I have nothing but praise for their display.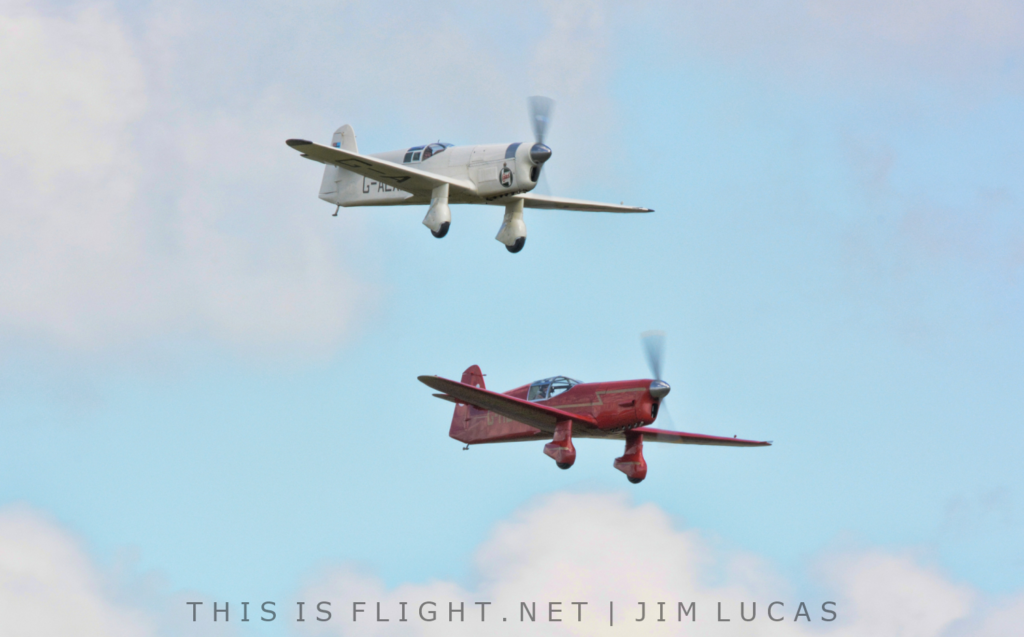 The Air Festival then went on to bring more aviation greats to the skies. We were then transported to the era of the classic air races, with displays by the de Havilland DH.88 Comet and two Percival Mew Gulls. Looking at the Comet, you cannot fail to see an aircraft that was way ahead of its time, with a timelessly sleek design. The Percival Mew Gull, whilst not graced with the same graceful lines, has a pedigree second to none.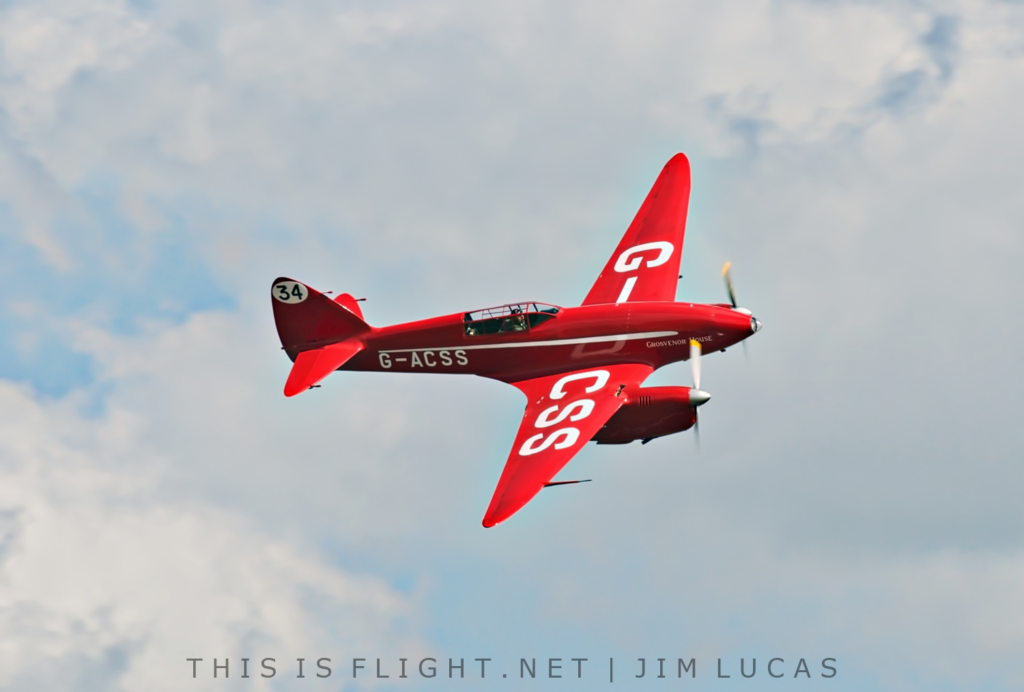 A debut for Duxford came in the form of a Noorduyn UC-64 Norseman. Visiting in the scheme of the Norwegian Air Force, it was easy to see why this aircraft was in great demand as a utility aircraft. The TRIG Team then increased the tempo, with a fast, close and precise display with their two Pitts Specials. The Pitts is a great machine for aerobatics, even more so in the hands of exceptionally skilled pilots like these.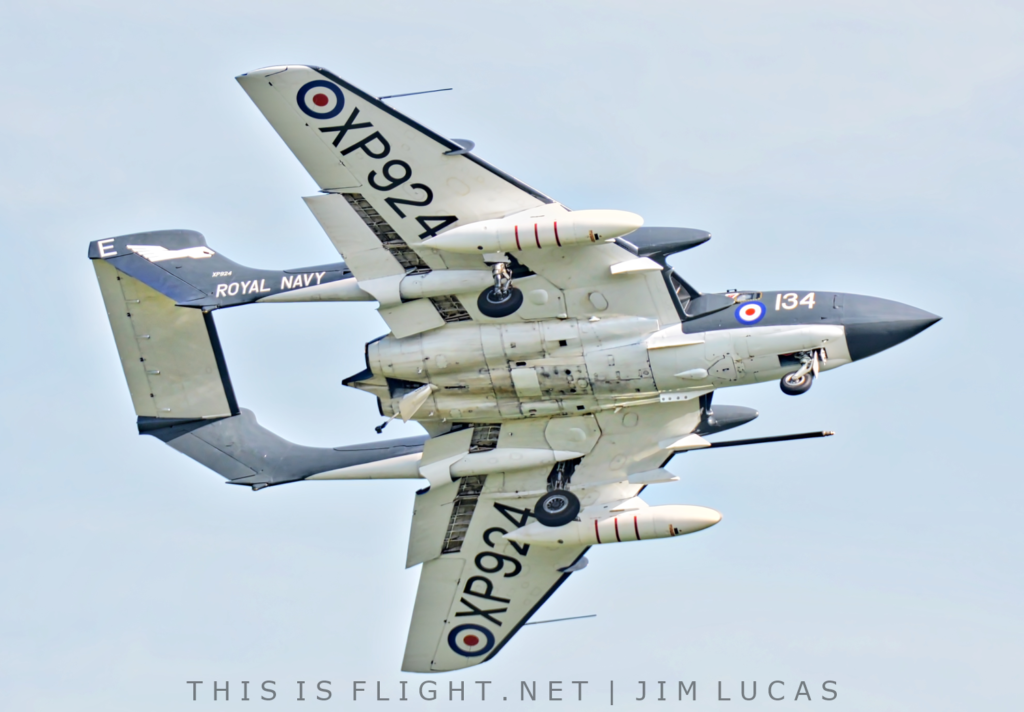 Rolling in at a slow pace was the de Havilland Sea Vixen "Foxy Lady", giving us all a great view of it classic lines. Little were we to know that this was, in all likelihood, to be her first and last show the year: upon return to her base the aircraft suffered a hydraulic failure, and performed a forced gear-up landing… Extremely gutting – we wish the team all the best in returning her to the skies. Next to perform, continuing the jet theme, was the Dassault Rafale C of France's Armée de l'Air. The eye-catching colour scheme equalled the display, which was aggressive and powerful. In my view, it was by far the best display of the day by a modern aircraft.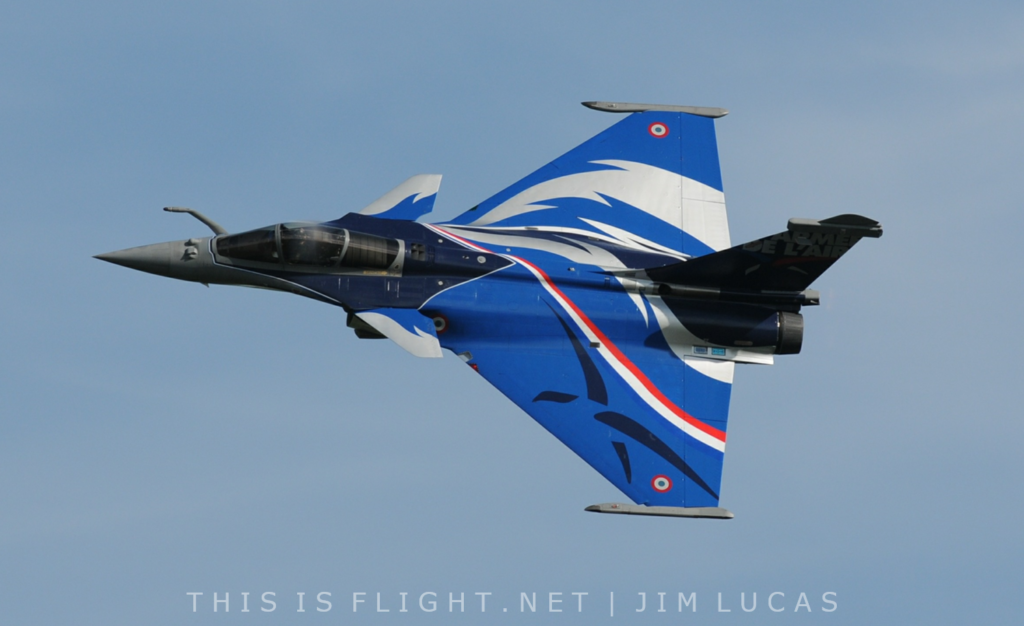 Next up was the Norwegian Air Force Historical Squadron's MiG-15UTi. The prototype MiG-15 first flew in 1947 and went on to serve with numerous nations; this example is currently painted to represent 'Red 18', the aircraft flown by Yuri Gagarin. It will be based at Duxford for the remainder of this year's airshow season. If the MiG was new to Duxford, rounding off the show were several Duxford favourites: the PBY-5a Catalina, a stalwart of Duxford airshows, and a pairs routine by two Supermarine Spitfire Mk.Ias. Finally, despite the high winds suffered earlier in the day, the Great War Display Team managed to perform, and provided the crowds with a few more bangs – their show is now augmented by ground-based pyrotechnics. I think their display speaks for itself, always getting great reviews from the public.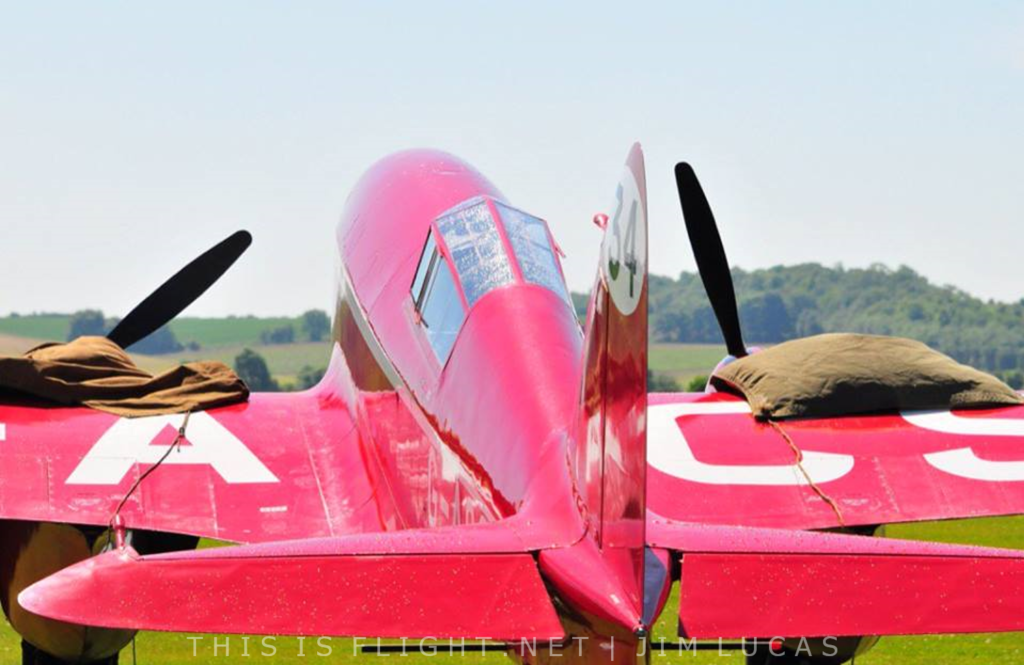 The Air Festival was just that: a festival. The line-up was varied and somewhat different to previous Duxford shows. With an earlier start and a later finish than usual, we saw a great many displays; some have criticised a no-show from the Battle of Britain Memorial Flight, but the display was already sufficiently packed for there not to have been time! Entry to the show itself was inconvenienced by scanners not working on tickets – if Duxford are going to have home-printed tickets then they need the technology required to process them!
With hefty additional fees for parking and the "flightline walk", additional fees are always a talking point at Duxford. The prices for food and drink were particularly high: charging £2.50 for a small bottle of water on a hot day is ludicrous. I did take my own, but there is only so much you can carry. Admission to the Imperial War Museum is included in your ticket, so all in all the value for the show and museum is reasonable, however the best advice must be to benefit from the earlybird discounts and buy your tickets early.
---