Plane Sailing's much-loved Catalina is one of the largest commercial aircraft operated on the UK airshow circuit. The twin-engine amphibian, which was constructed in 1993, is currently the only flying example of the type in the UK, and one of just 17 in the world still airworthy.
Initially, the aircraft served as a reconnaissance aircraft with the Royal Canadian Air Force before being converted into a freighter after the end of the war. Later, it was flown to France where it operated as a firefighter, before moving back to Canada where it continued in the same role until she went into storage in the 1990s. Courtesy of Plane Sailing, she finally arrived at Duxford in the United Kingdom and burst onto the British airshow scene in 2004.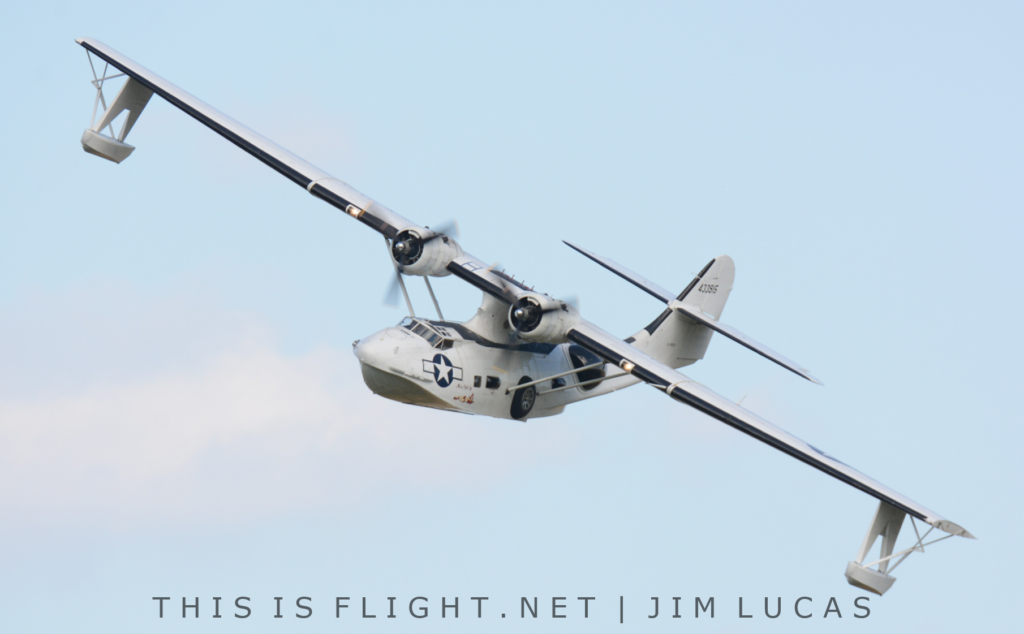 We caught up with Matt Dearden, one of the aircraft's most recently qualified pilots at the East Kirkby Airshow, who told us what it's like to fly the Catalina. "It's not straight forward", Matt explained. "There's a high aspect ratio wing here, so as soon as you're banking it over, you just slip sideways, so you need a lot of rudder in there to balance the turns out. It's very hands on, I think. She's very directionally unstable, so if you start letting go, she'll just wander off."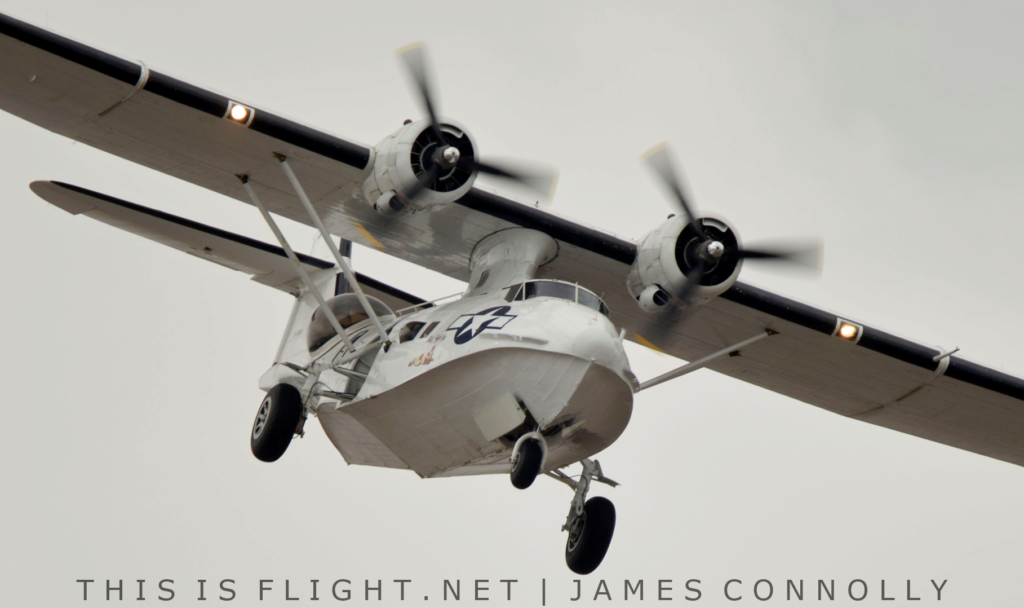 While having only gained his Catalina type rating earlier this year, Matt is a highly experienced pilot. He started his flying career with the Indonesian airline Susi Air, and as one of the airline's more experienced pilots he now flies the PC-6 Porter into remote mountain airstrips, bringing supplies to tribal communities in Papua. We asked whether there were any similarities between the Porter and Catalina. "[The Porter] is a super-responsive super-STOL aircraft, and this is not at all. The similarities are that they're both very handsom aircraft and the Porter's quite unstable as well to allow for its super manoeuvrability, so hands-on flying wise, it's not hard to transition to something like this."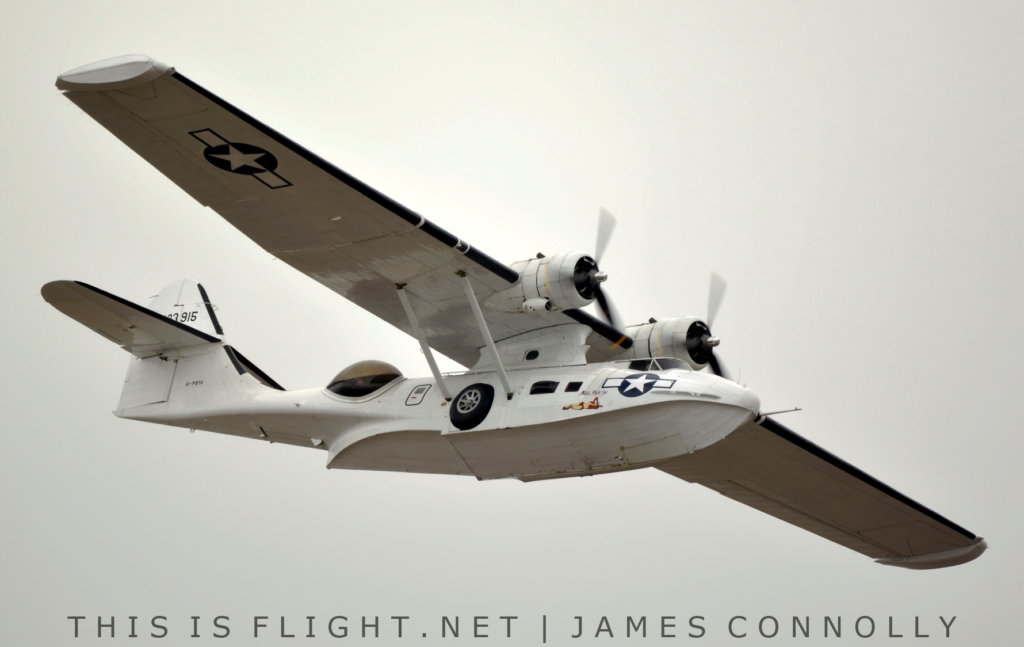 Currently operating under the name "Miss Pick-up", Plane Sailing's Catalina enjoys widespread popularity in the UK and abroad. This year, she appeared at a number of events in the UK, including the Weston Air Festival, Farnborough Airshow, Scotland's National Airshow, Air Waves Portrush and two shows at her home base of Duxford, as well as one event in France.
We'd like to thank Matt Dearden for his time. If you'd like to find out more about Matt's experiences in Indonesia, you can watch the Channel 4 documentary "Worst Place to be a Pilot" or visit his blog, Bush Flying Diaries.
---
Adam Landau is the editor of This is Flight. Interview by Jim Lucas of lucasaviationphotography.co.uk. Additional photos from James Connolly of JC Photography.