WORDS AND PHOTOS: JEREMY MEYERS
The 2022 edition of the Wings over Houston airshow took place over the weekend of 29th-30th October at Ellington Field, playing host to an impressive selection of warbirds and several modern aircraft, which came together to create one of the most extensive and unique flying and static displays to be found in the United States.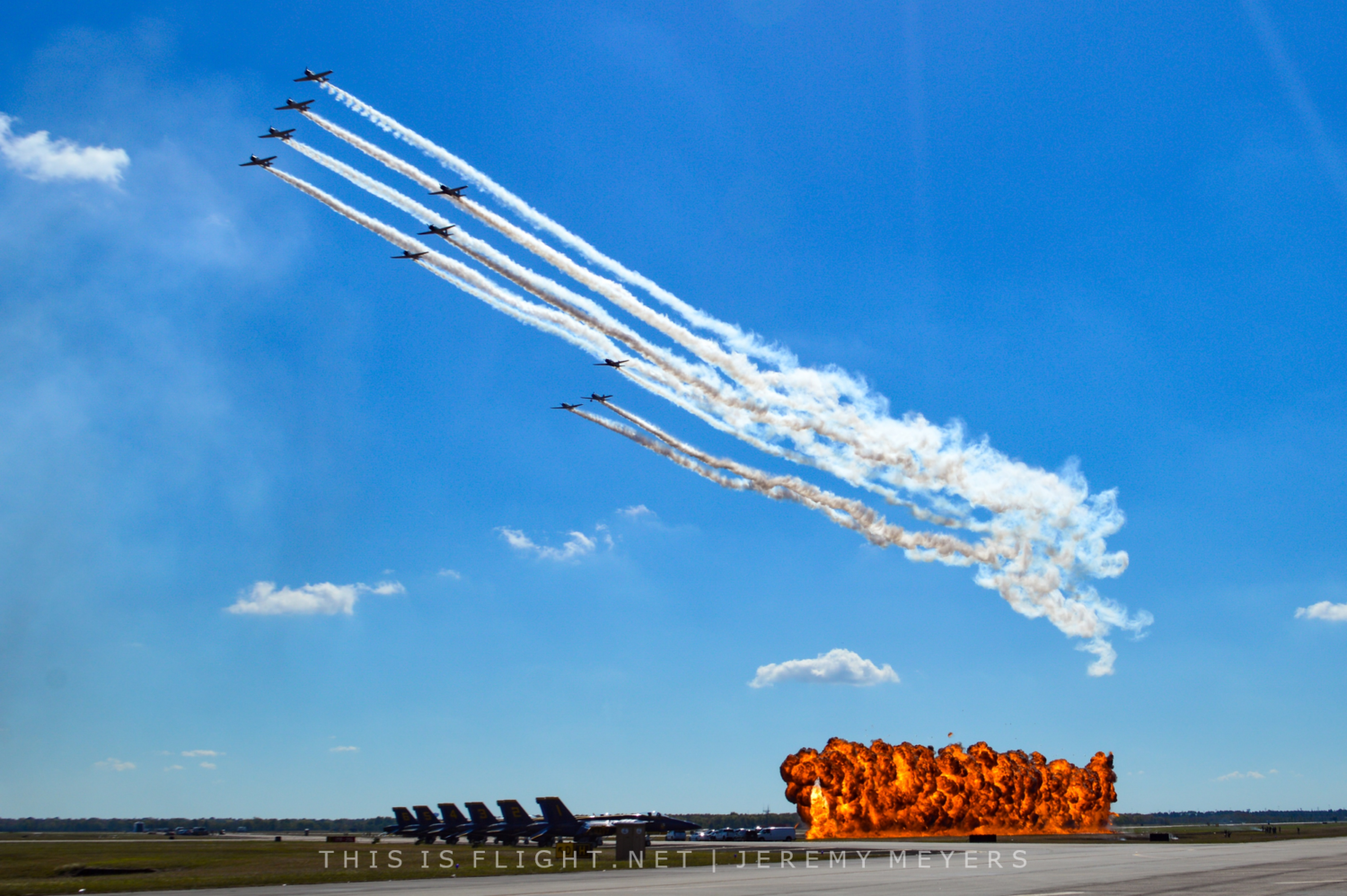 The weather would play a small factor on Saturday, Sunday took place under bright sunshine, and most, if not all, items were able to fly on both days. and both days saw most if not all items flying. Movements started on Thursday with the arrival of the Blue Angels' C-130J "Fat Albert", followed by a C-5 Super Galaxy for the static display. The Blue Angels' Super Hornets arrived next, landing, turning around their jets and flying three times during the day: one familiarisation flight each by the Diamond and Solos, followed by a full six-ship demonstration. Further static participants arrived after the airspace re-opened.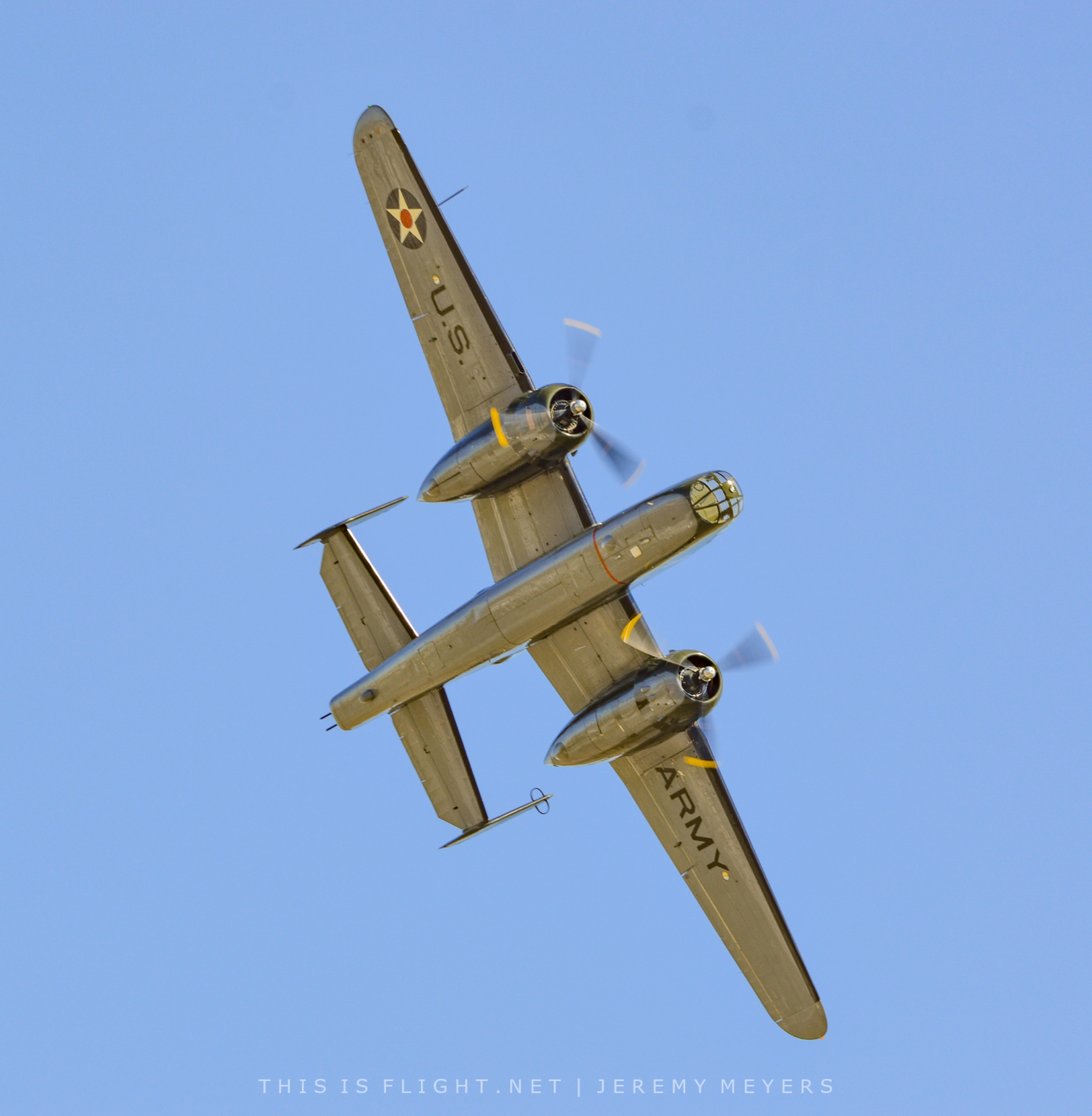 This year's static line up was considerably different to last year's. The massive C-5 and B-52 took up a good bit of space, and in the shadow of the B-52 sat an F-100, F-4 and A-4. Also in this area was a pair of Super Hornets and a tent where visitors could meet a selection of veterans and aviation legends. At the western end was a group of bouncy castles, cars, and a good number of historic armored vehicles, guns and more. An AC-130 Ghostrider, AH-64 Apache and F-16 Fighting Falcon could be found at the eastern end of the showground, along with a decent collection of aircraft from the Lone Star Flight Museum.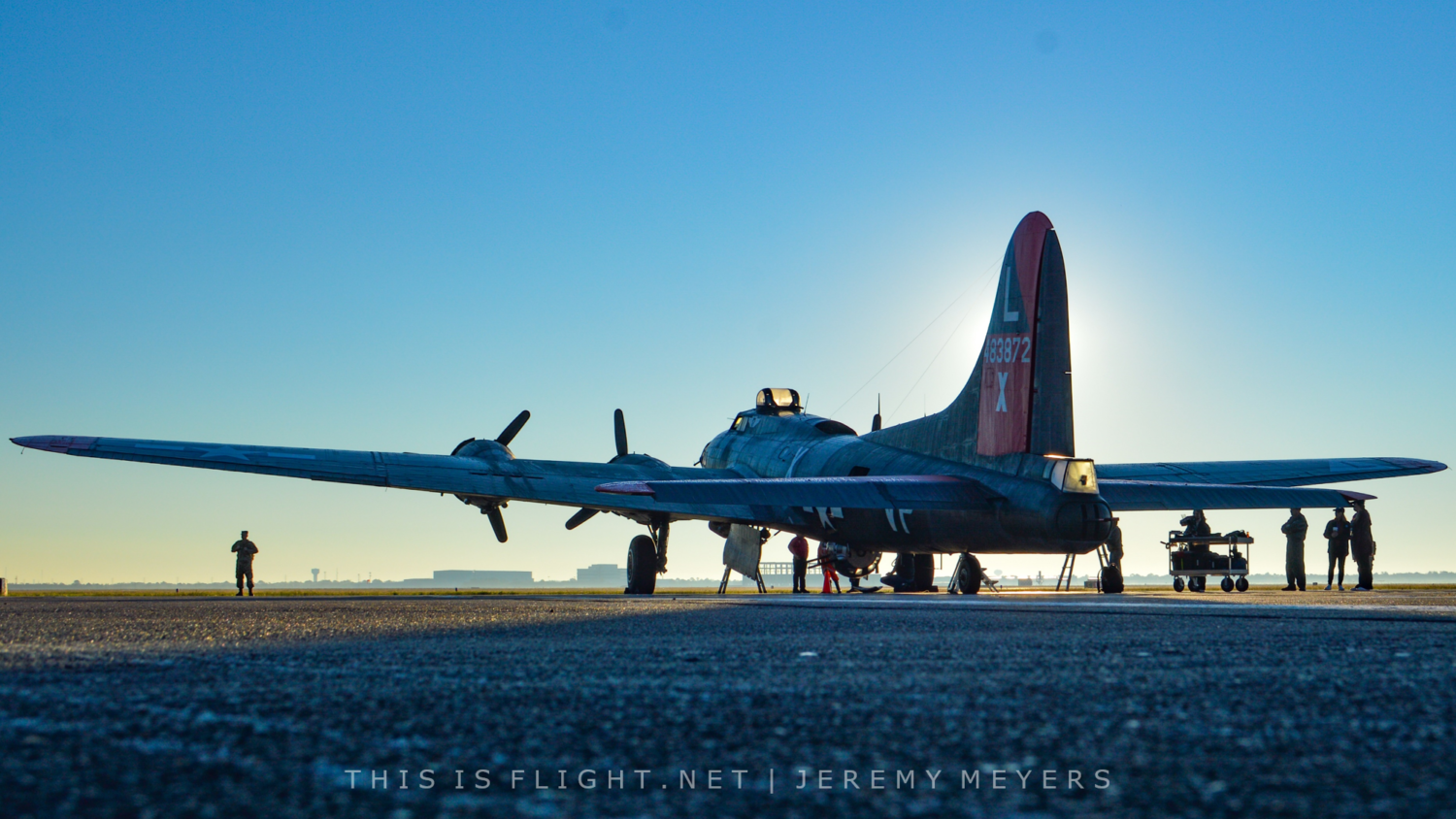 One surprise static participant was a recently-acquired MH-60T Jayhawk from NAS JRB New Orleans, as well as a home station MH65D Dolphin. Absent, however, was NASA, who have several aircraft based at Ellington and which have participated in the show regularly in the past; their absence was very noticeable. The flying warbird ramp, used by the more than 30 historic aircraft that take part in the flying display, was open to visit as usual prior to the start of the show.
Although scheduled to start with the ReMax parachute team, Saturday's flying display began with Debbie Rhin Harvey in her CAP-232, with the cloud ceiling too low to permit a safe jump. A pair of F-15s from the 159th Fighter Wing took off next for a local mission, before returning to Ellington with some missed approaches: the glow from the afterburner against Saturday's grey clouds was a sight to behold. After the F-15s departed, we saw a display by father-and-son duo John and Shane McGillis in a pair of Extra 300s. Outside of their close formation flying, this is not as dynamic as other comparable performers, lacking any opposing passes and other, more complex manoeuvres. The C-17 West Coast Demonstration Team took to the air next, adding an impressive pass to their display routine that showed off the top side of their aircraft. Rounding out the segment was Jerry Kerby in his L-39C Albatross "Ivan" before the F-15s returned to work the pattern.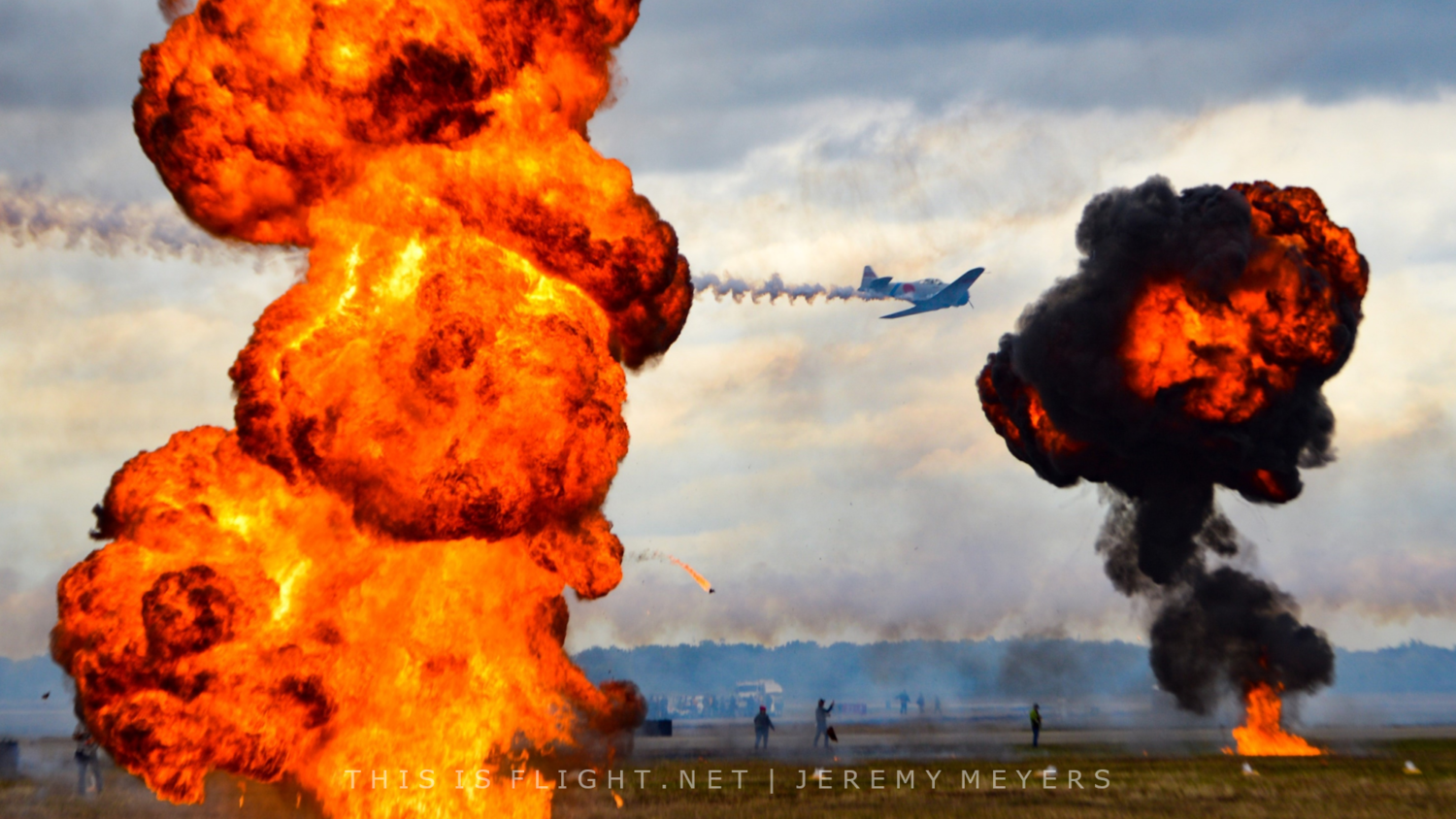 The show then started to focus on warbirds, beginning with Tora Tora Tora's one-of-a-kind display which, this time, included ground vehicles to further add to the drama of the re-enaction. Sadly, due to a ground incident while the aircraft staged for take off, three were unable to fly; hopefully they will be returned to flying condition soon.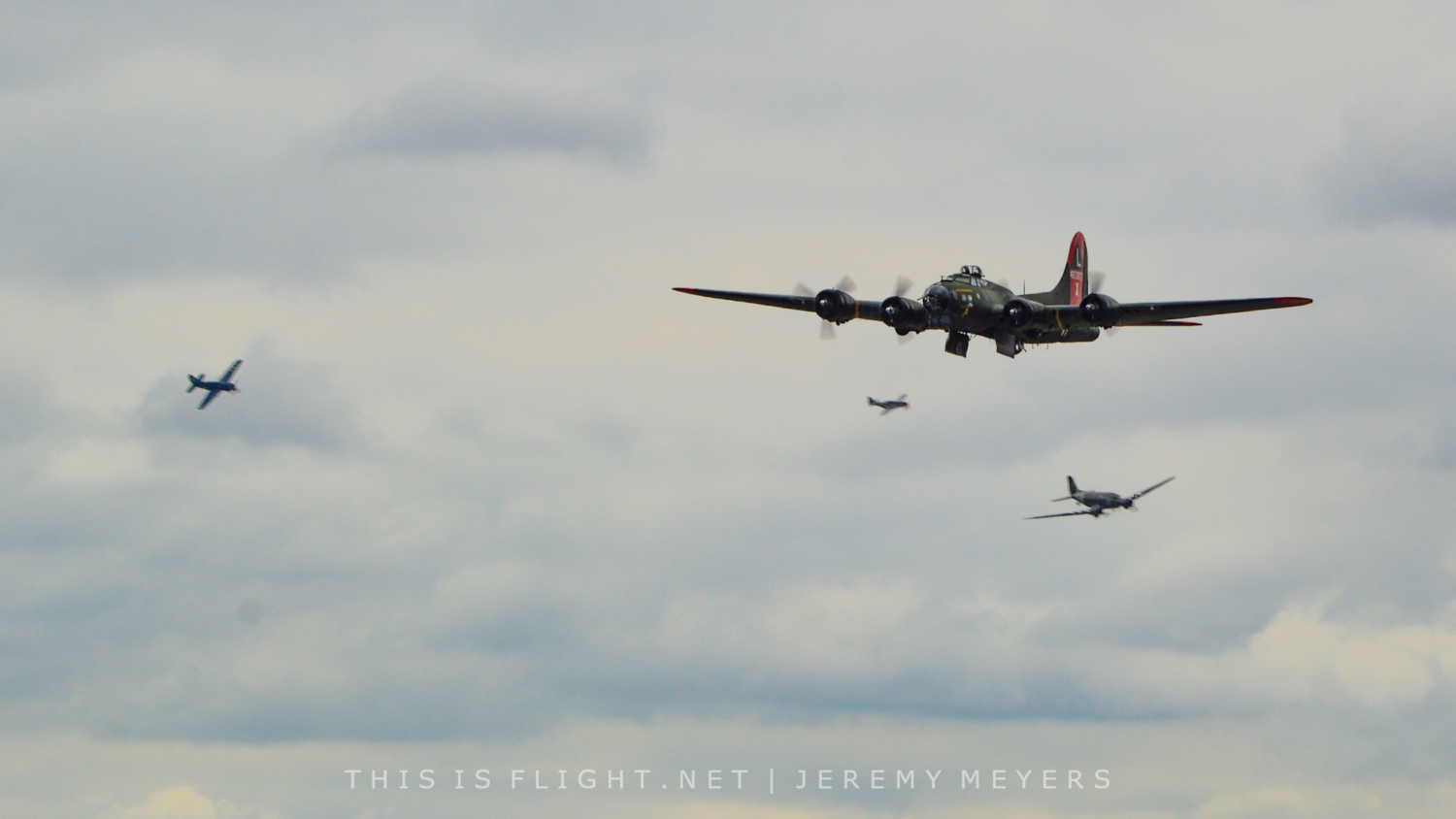 After a short pause, the show resumed, picking up the story of the Second World War after the attack on Pearl Harbor. A large selection of training aircraft, including a PT-26, several T-6 Texans and a pair of T-28s, flew a series of parade-style passes while warbird experts described to the crowd what each one would be like to train on. Next, a P-51, C-47, B-17 and the world's only flying SBD Helldiver flew in the same pattern. Sunday also included a B-25 from the Lone Star Air Museum and B-29 "Doc".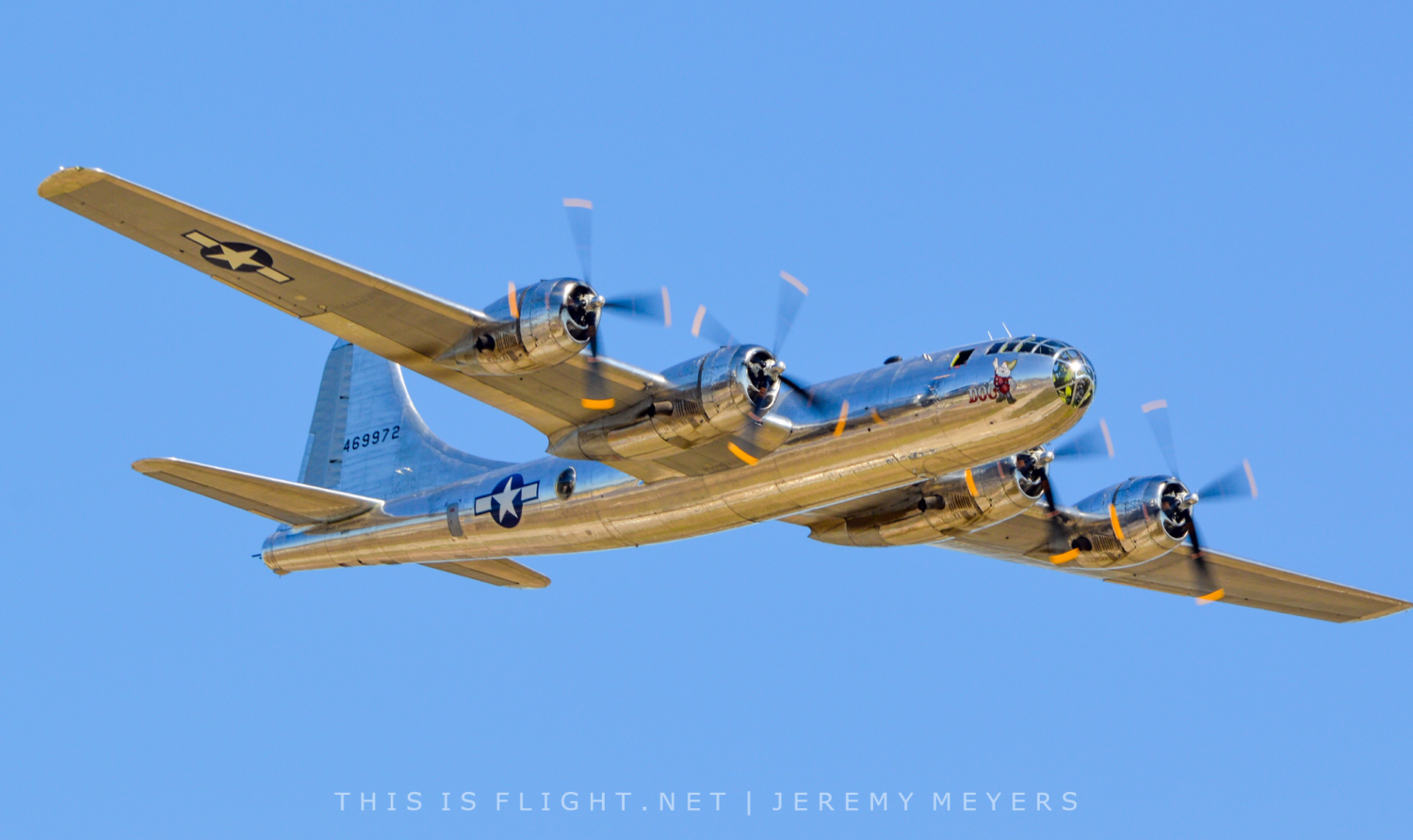 This segment also provided a rare opportunity to see North America's only flying Me262 (albeit a replica, rather than an original). The aircraft, known as "White 1", performed high-speed passes, overtaking the B-17 and chasing, or being chased by, the P-51. Although there was a little grumbling about the repetitive nature of these parade laps, it is frankly a wonder that some of these aircraft are still flying at all.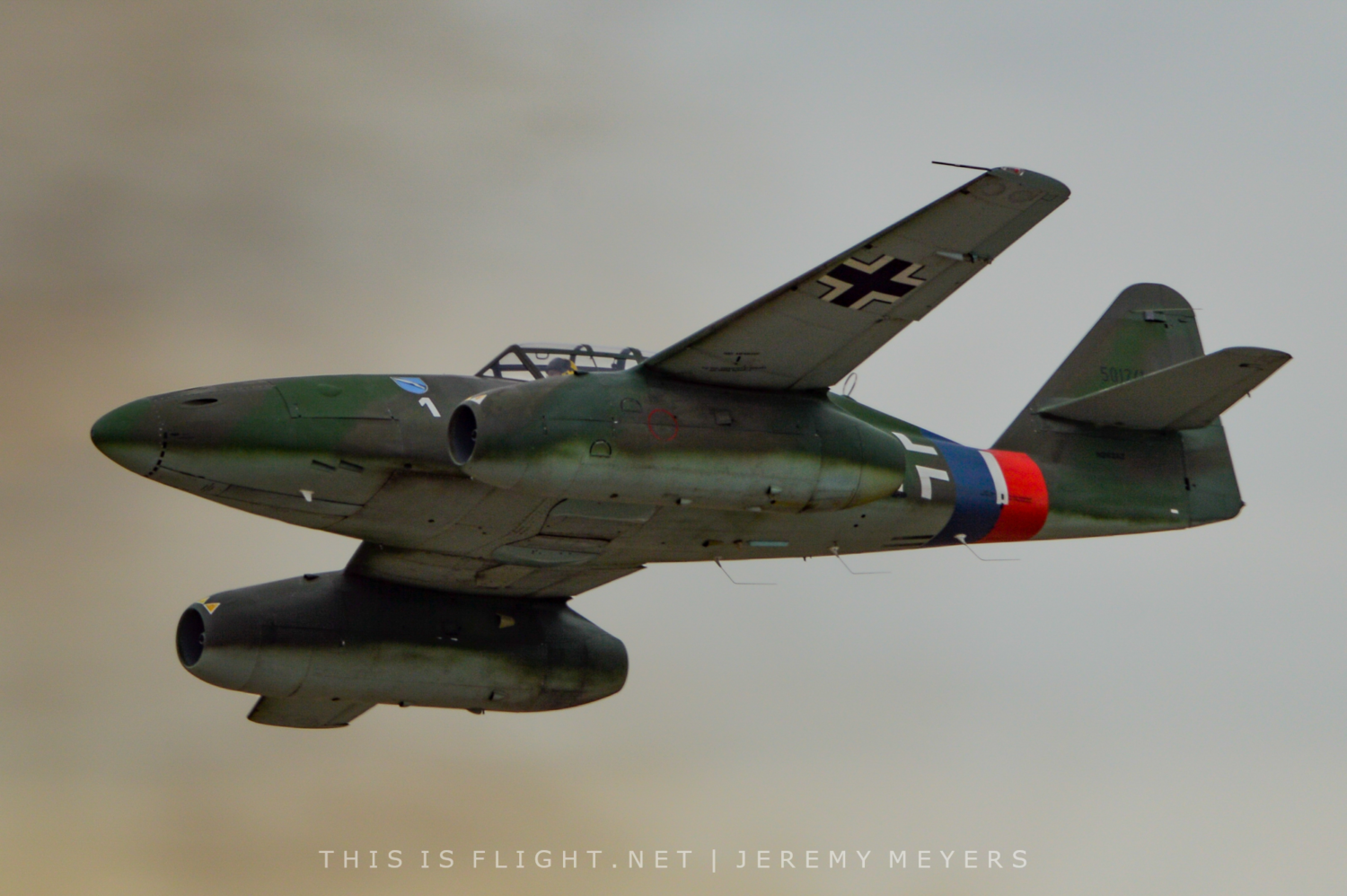 The airshow briefly returned to civilian aerobatic performers as Patrick McAlee made his Wings Over Houston debut, flying his "Blue Demon" Pitts S1, before reverting to the US Air Force and Captain Aimee "Rebel" Fielder of the F-16 Viper Demonstration Team. On Sunday, her demonstration also included a heritage flight with P-51D Mustang "Bumsteer".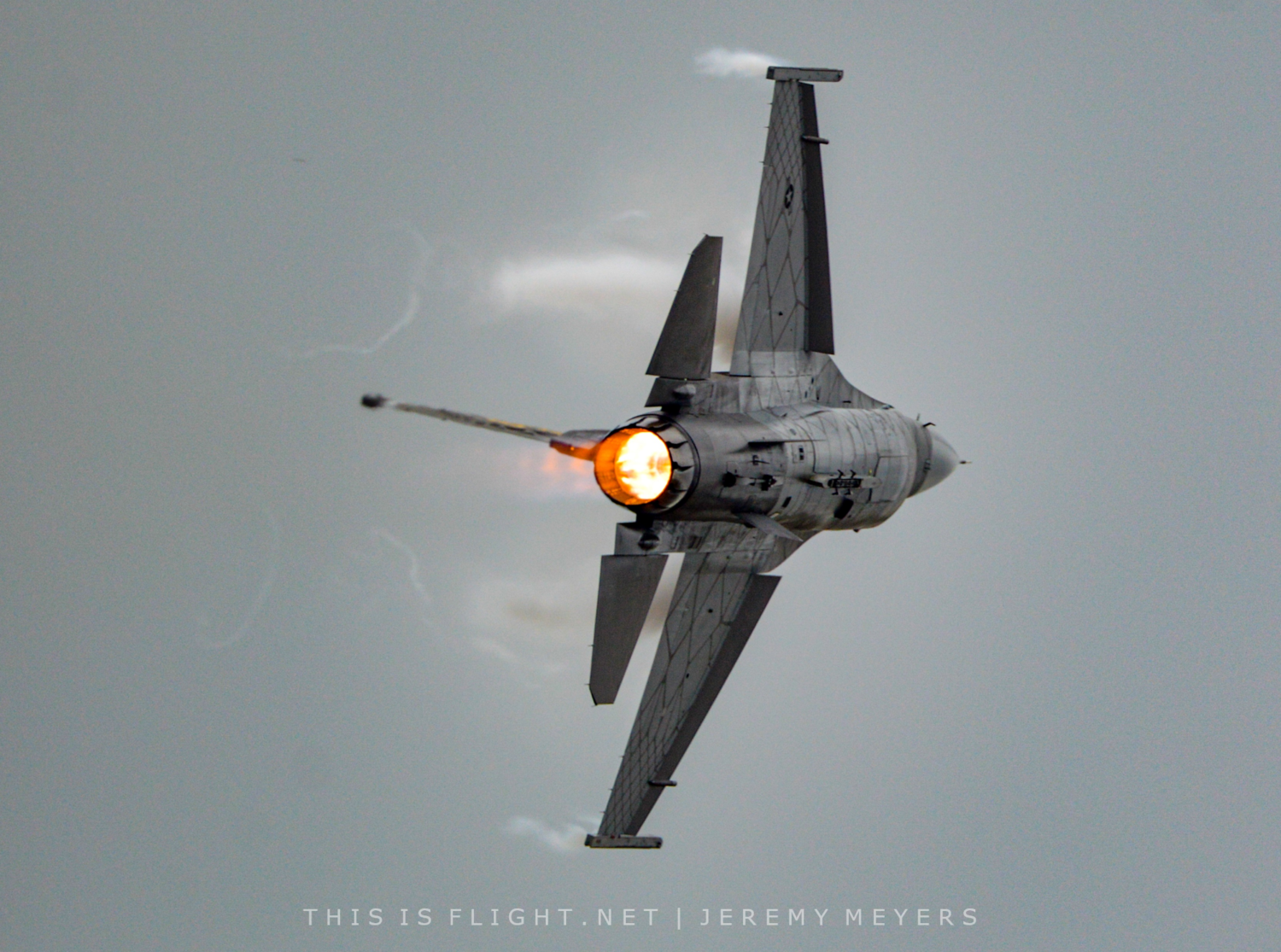 The final warbird of the day was an A-1 Skyraider, performing an aerobatic routine with high wingovers and banana passes. Then, perhaps the most impressive display on the Saturday: the US Navy Leap Frogs, who jumped with a ceiling of just 2,200ft and yet still managed to fit in some entertaining canopy work.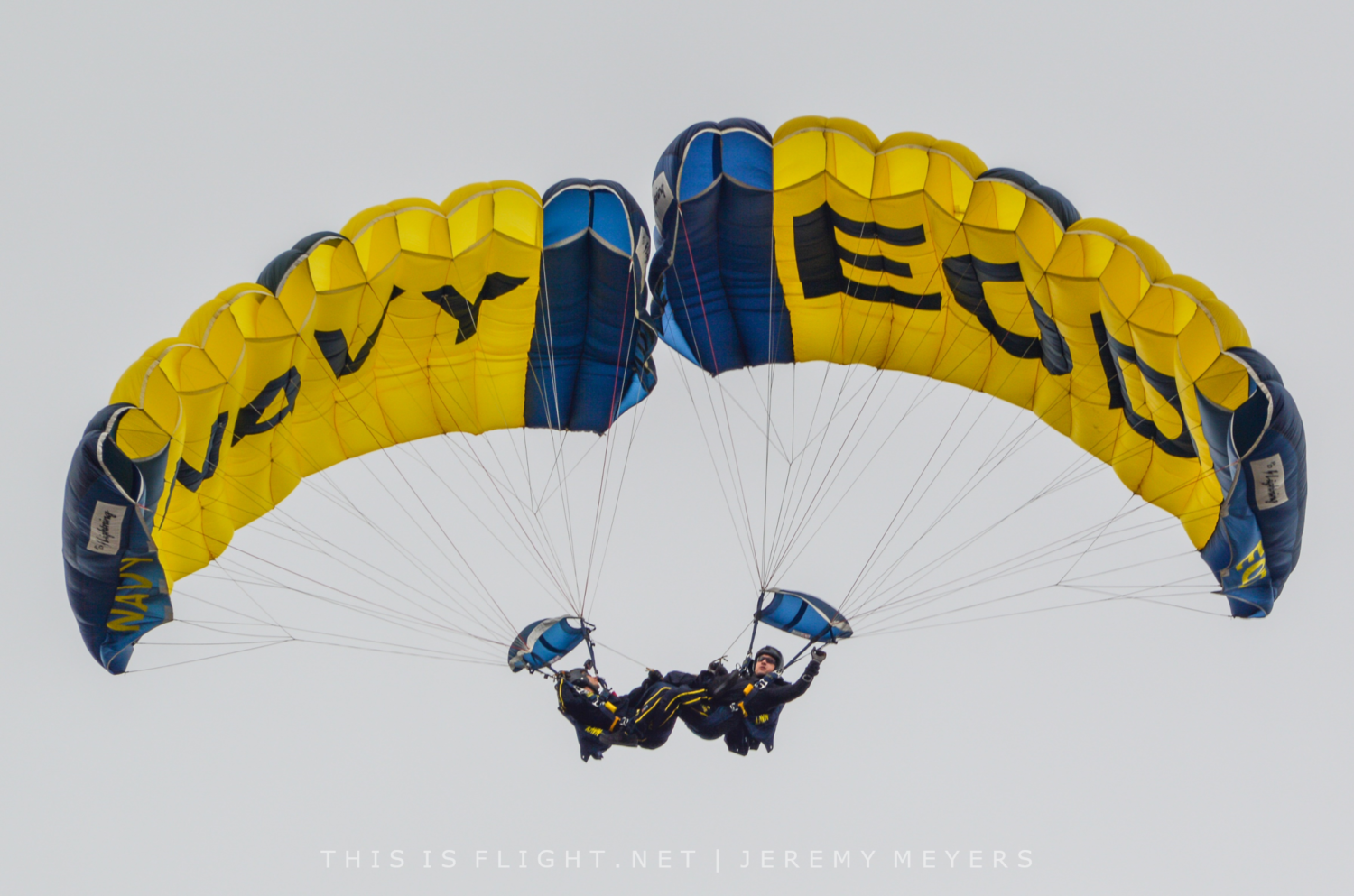 The completion of the Leap Frogs display meant it was time for the Blue Angels to close the show, albeit with Blue Angel #6 having to switch to the spare jet at short notice on Saturday. As with the F-15s, low ceilings on Saturday continued to provide some fantastic condensation and afterburner photos; Sunday's show was almost identical, except with several rolling maneuvers, but was still not a high show despite clearer skies.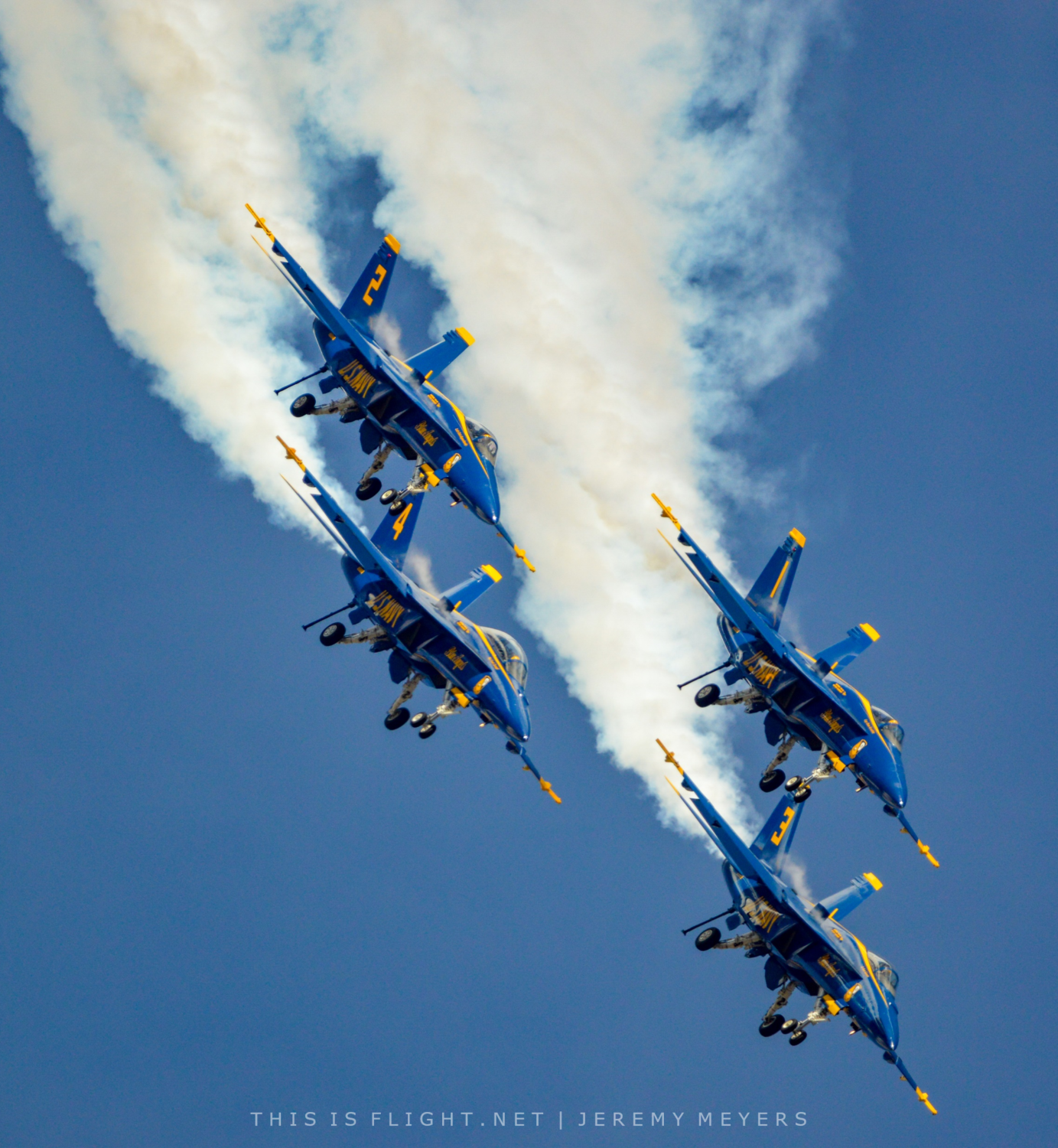 Wings Over Houston is a show that I highly recommend, not just for its flying and static displays, but also for its smooth organisation. Entry was reasonably smooth (although a separate line for veterans, active military, media and those needing special assistance could be worth looking into), exit from the car parks was completed in only 30 minutes, free water stations and more ground attractions than in previous years, such as the Heroes tent, which made it easier to make the most of the day. The photo pit, vendors and food facilities are well-positioned, as are the aircraft on static display – although it was still disappointing to be at Ellington and not see any NASA aircraft on site.
Wings Over Houston is set to return in 2023, featuring the USAF Thunderbirds, and is well worth a visit, especially for any warbird enthusiast.