WORDS & PHOTOS: JEREMY MEYERS
Tinker AFB hosted its first airshow in four years – the 2023 Star Spangled Salute – over the weekend of the 1st-2nd July, and with a variety of rarely-seen aircraft in the flying display, such as the E-3 Sentry and F-5E Tiger II, the event certainly returned strong.
Perhaps the most anticipated arrival was B-2A Spirit "Spirit of Nebraska", which arrived on Friday, making several missed approaches before touching down to be on strength in the static park.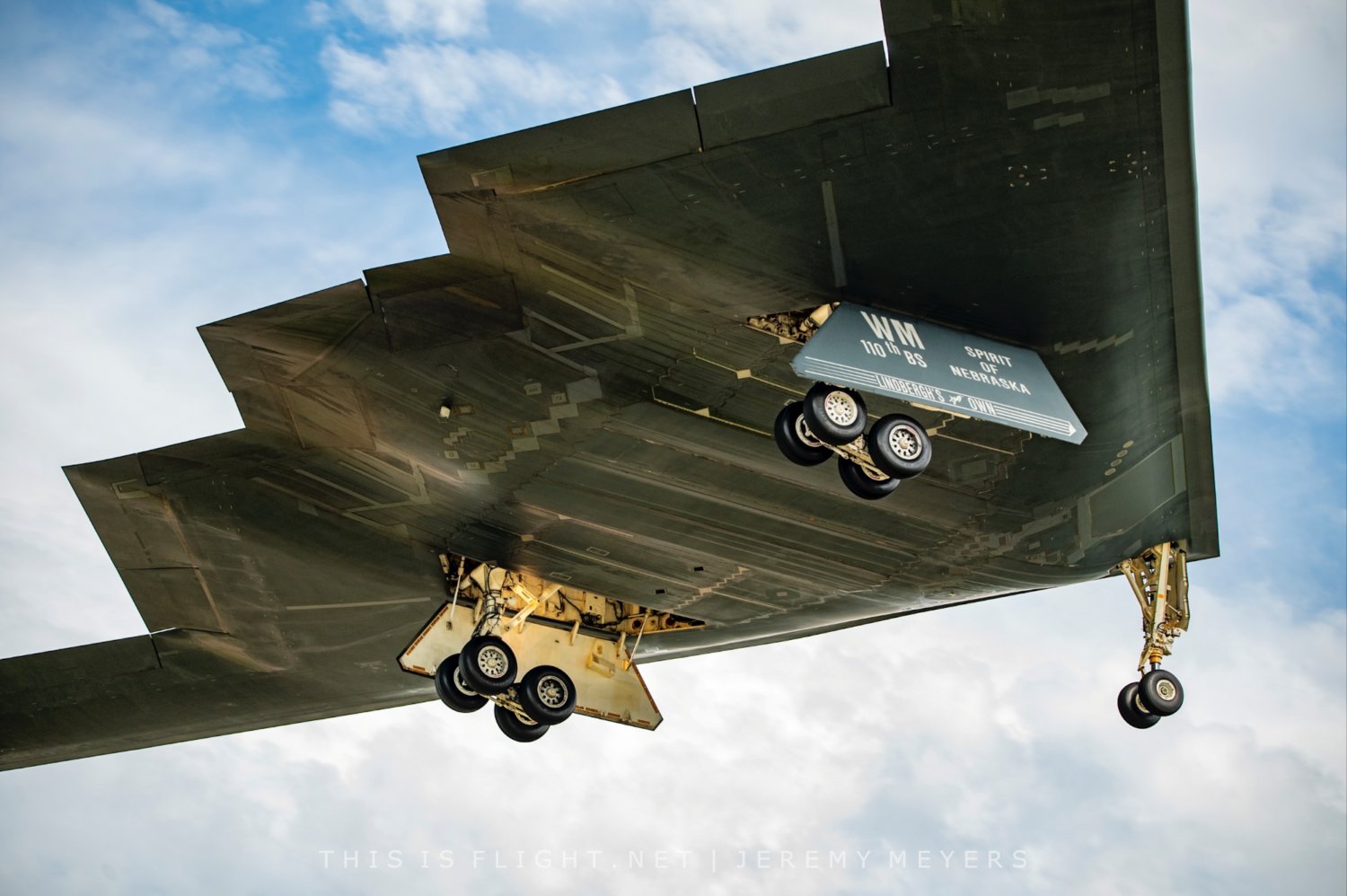 The B-2 drew huge crowds, joining a B-1B Lancer and B-52H Stratofortress in the static display – it was incredible to have all three bombers on hand to view. The static park included only 15 aircraft, two of which were E-3 Sentrys, though both extremely long lines. Absent were the Super Guppy, the Growler and the E-9A all of whom would have been a delight to see.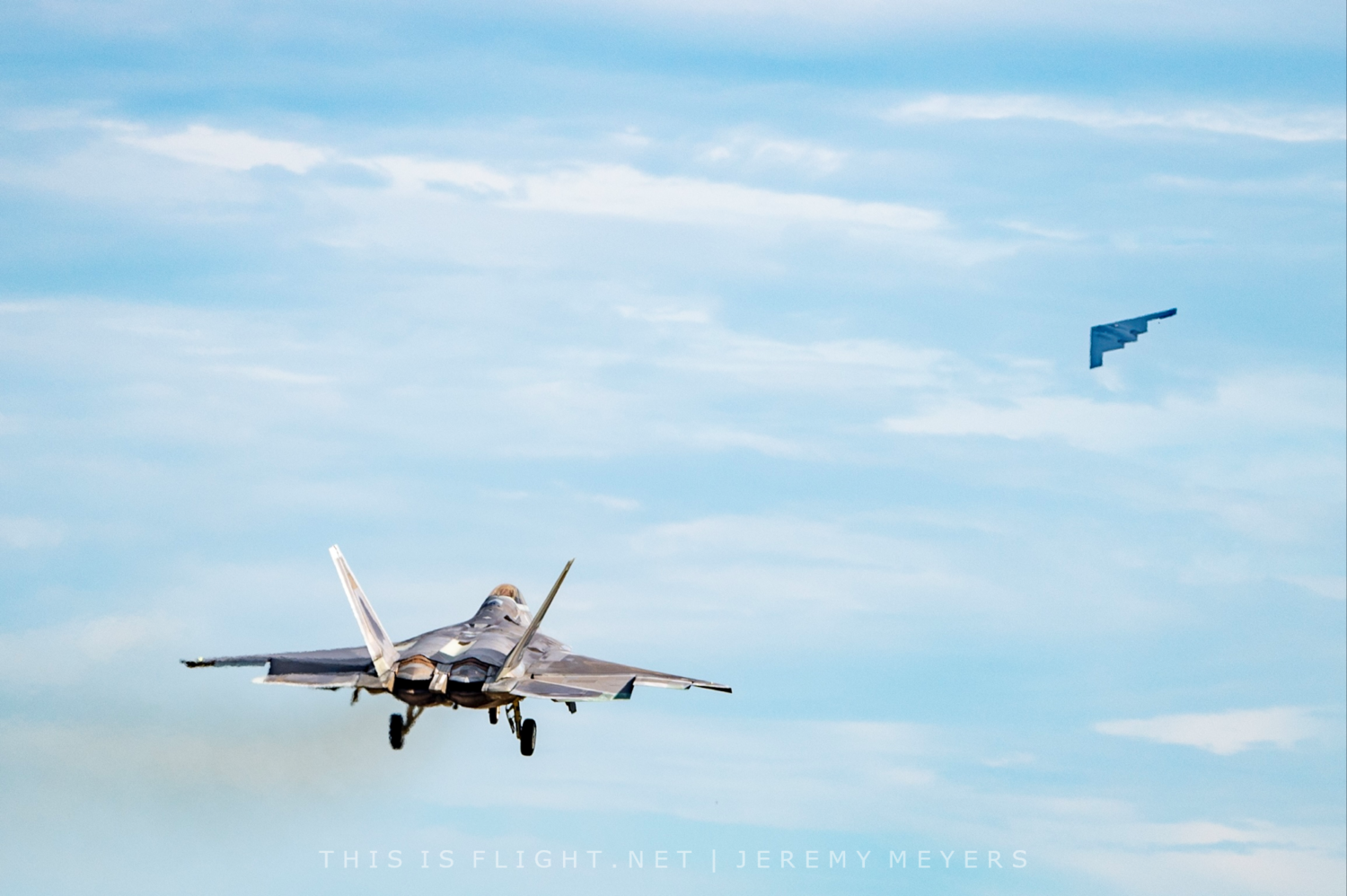 The aforementioned long lines were no doubt a theme of the show. On Saturday it took over 30 minutes to get on base and park, and 90 minutes to get onto the ramp – by far the longest it has ever taken me to get on. The line to get through the checkpoint grew faster than visitors were being processed, and it was only at about the 9am mark that the checkpoint started using all lanes to get the crowd through. On Saturday afternoon, a huge line formed at the shuttle bus stop, but with buses not running until the airspace re-opened after the show, those trying to leave were also static until after the show was over. Oddly, getting off base took a mere 3 minutes, which was rather shocking. On Sunday, people and cars amassed just outside the gate all along the base perimeter to the east in a crowd that felt almost as big as the one on the ramp. By about noon each day the show grounds were at capacity showing the draw of the show.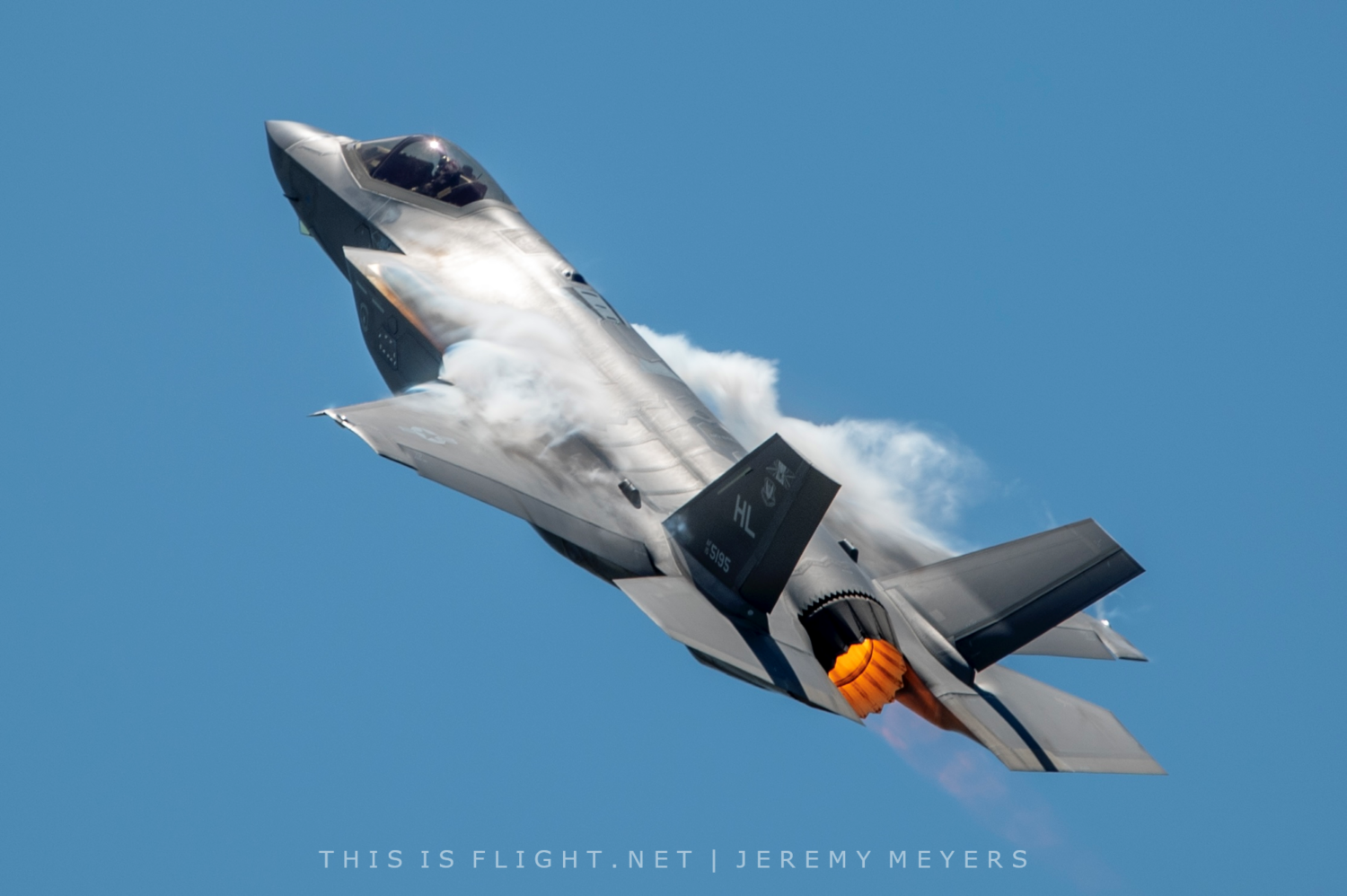 On a slightly more positive note, the STEM hangar, featuring an FLS Microjet and various interactive activities. The layout of the showground was true to scale, with plentiful and well-marked food vendors as well as easy-to-locate free water stations and even some machines that generated cool mist.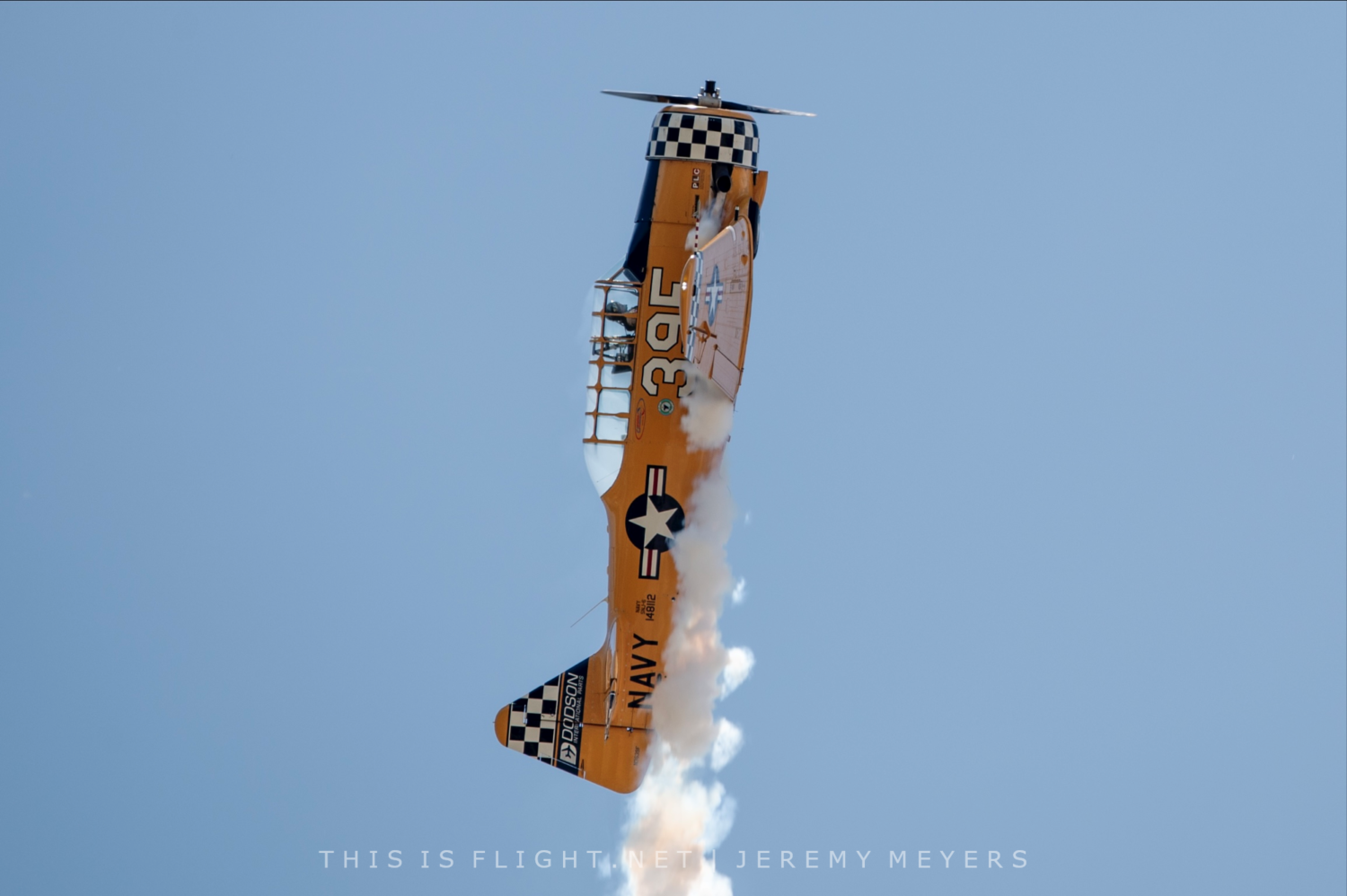 The flying began at around 10:30 on Saturday, with an E-3 Sentry departing for what was no doubt a local mission prior to its flying slot. The first of the official flying displays began when a C-47 "WildKat" took off not long after, carrying six members of the USAFA Wings of Blue parachute team, who jumped from 10,000 feet. Having filled in a time slot after a performer had to withdraw, Jeff Shetterly then dropped into the aerobatic box for a teaser in his T-6 Texan "Radial Rumble". As he was completing a final maneuver, Kent Pietsch in his Interstate Cadet commenced his comedy act. While I have seen this numerous times, it was a joy to watch, made even more fun by the crowd's audible reaction. He would go onto fly twice more during both days doing his truck top landing and dead stick routine.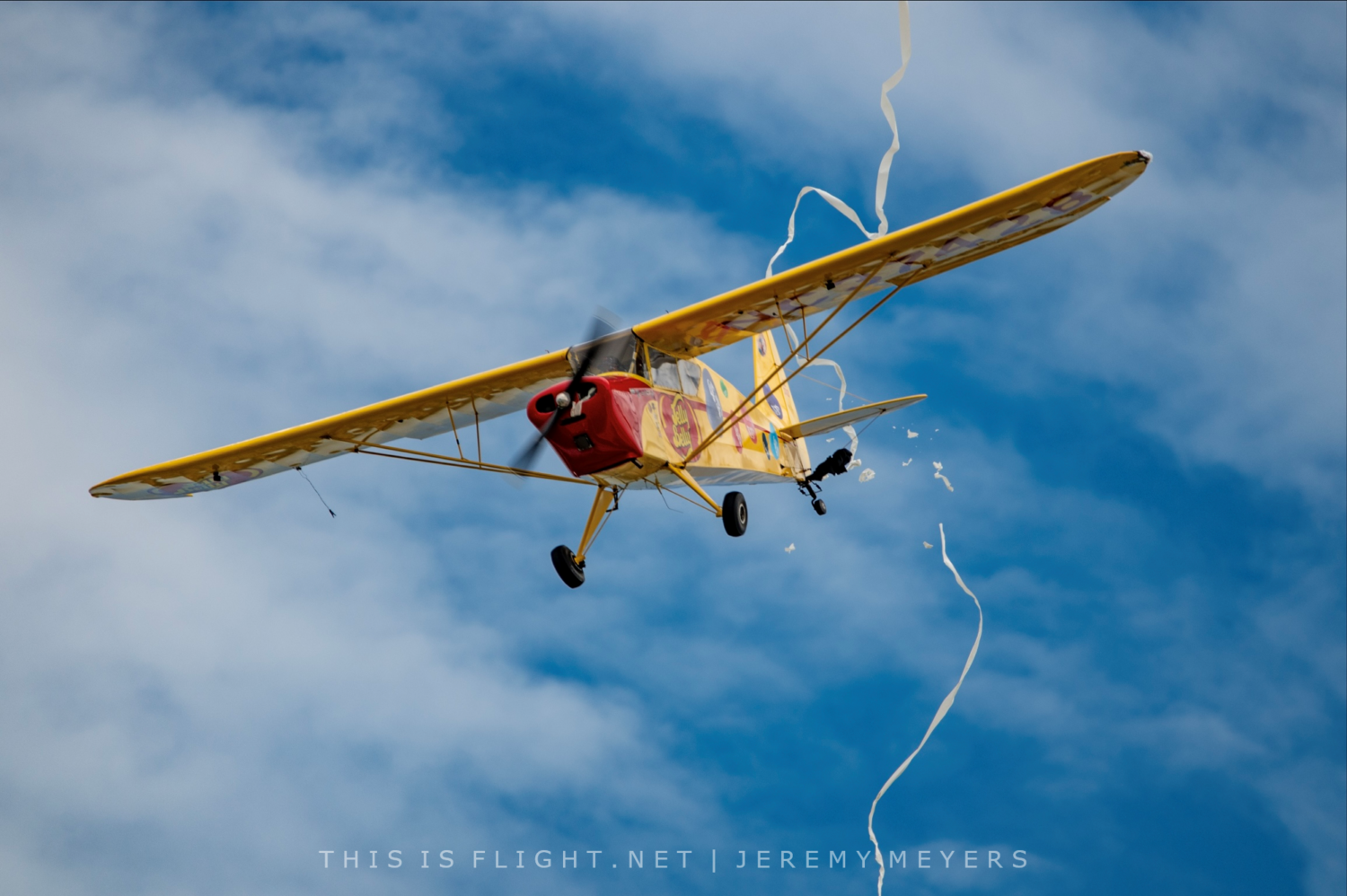 The show immediately went into some heavy iron with a departure of a KC-135R Stratotanker before a team from Altus AFB showcased the C-17A Globemaster III's capabilities. The two aircraft then joined up to demonstrate an aerial refuelling mission. The week leading up to the airshow market the 100th anniversary of the first successful aerial refuelling was celebrated, and so it was a fitting sight to see it in action.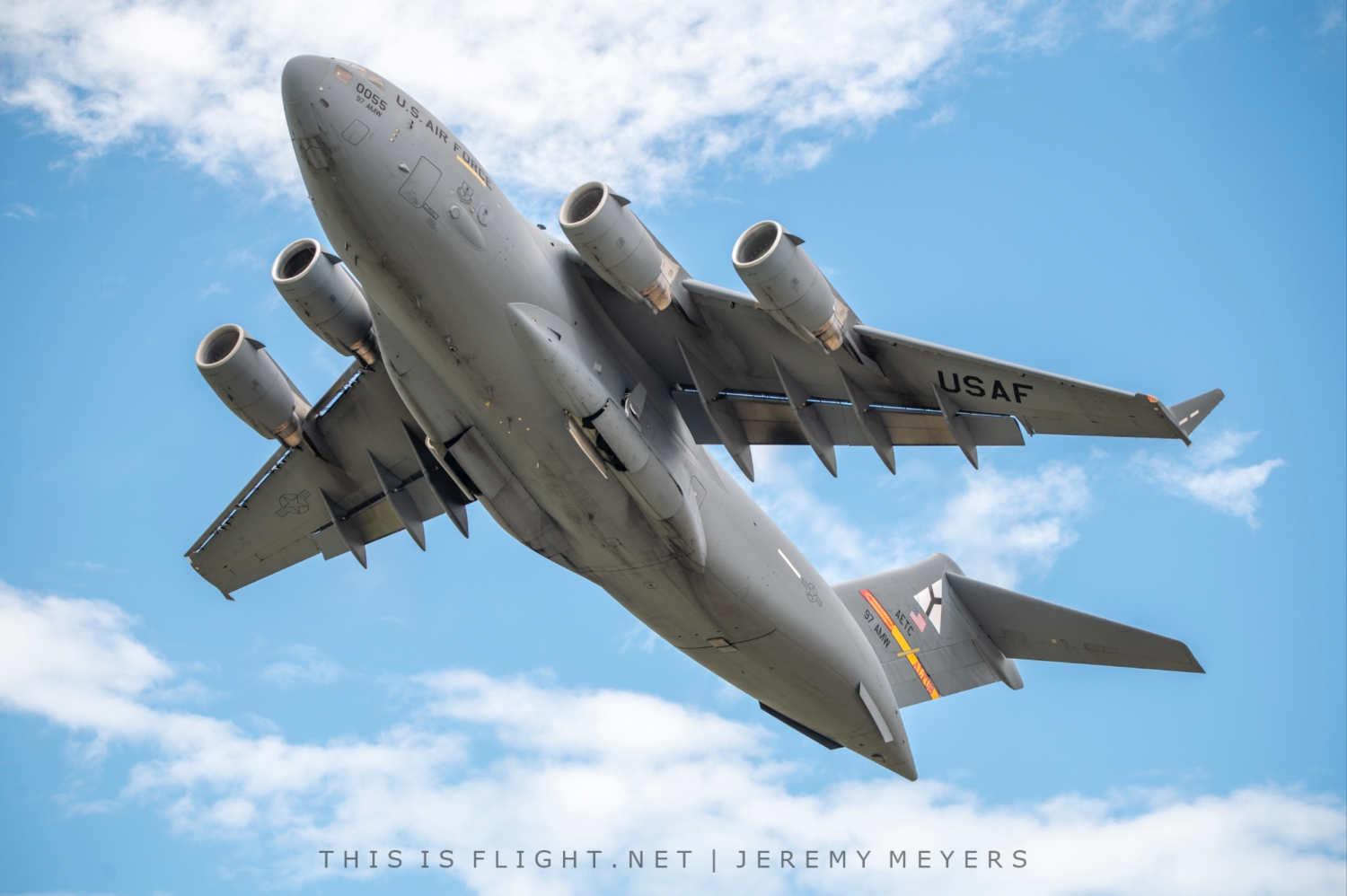 Next up came a number of warbirds; first, the CAF Red Tail Squadron's P-51C Mustang "By Request". The pilot, Doug Rozedall, kept it close and even spoke to the crowd by radio while flying, citing speed on a banana type pass and acknowledging the honor of showcasing this piece of history at the airshow.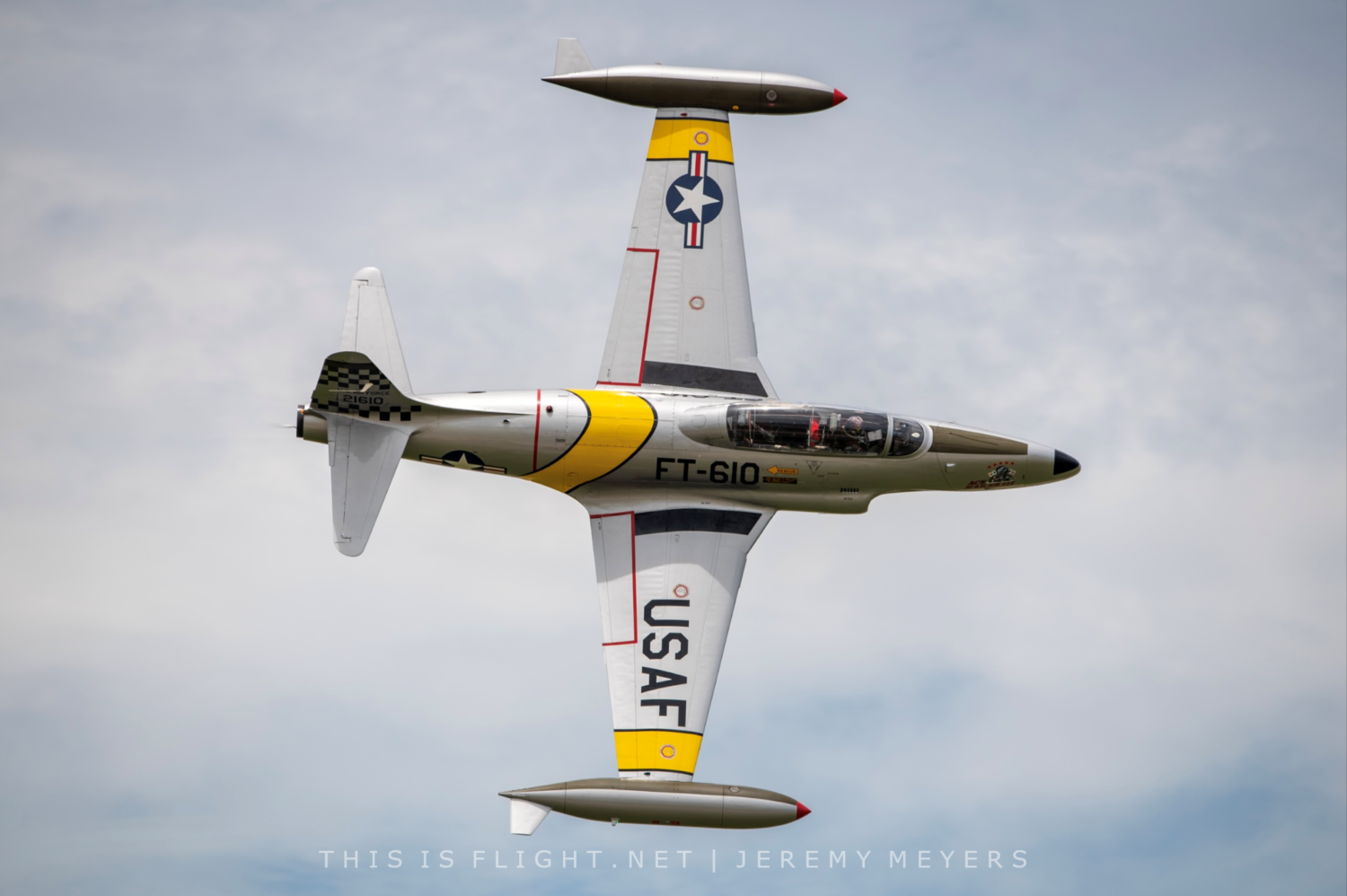 Just as we transitioned into the jet age after the likes of iconic aircraft like the Mustang, Greg Coyler then demonstrated his precision routine in CT-133 Silver Star Mk.3 "Ace Maker III". This is a polished solo routine of rolls, loops and flybys. Of note, there were hints of the formation of three ship team coming to airshow circuit next season, hot on the heels of Coyler developing a two-ship CT-133 act in 2022; Many will be following that with great interest.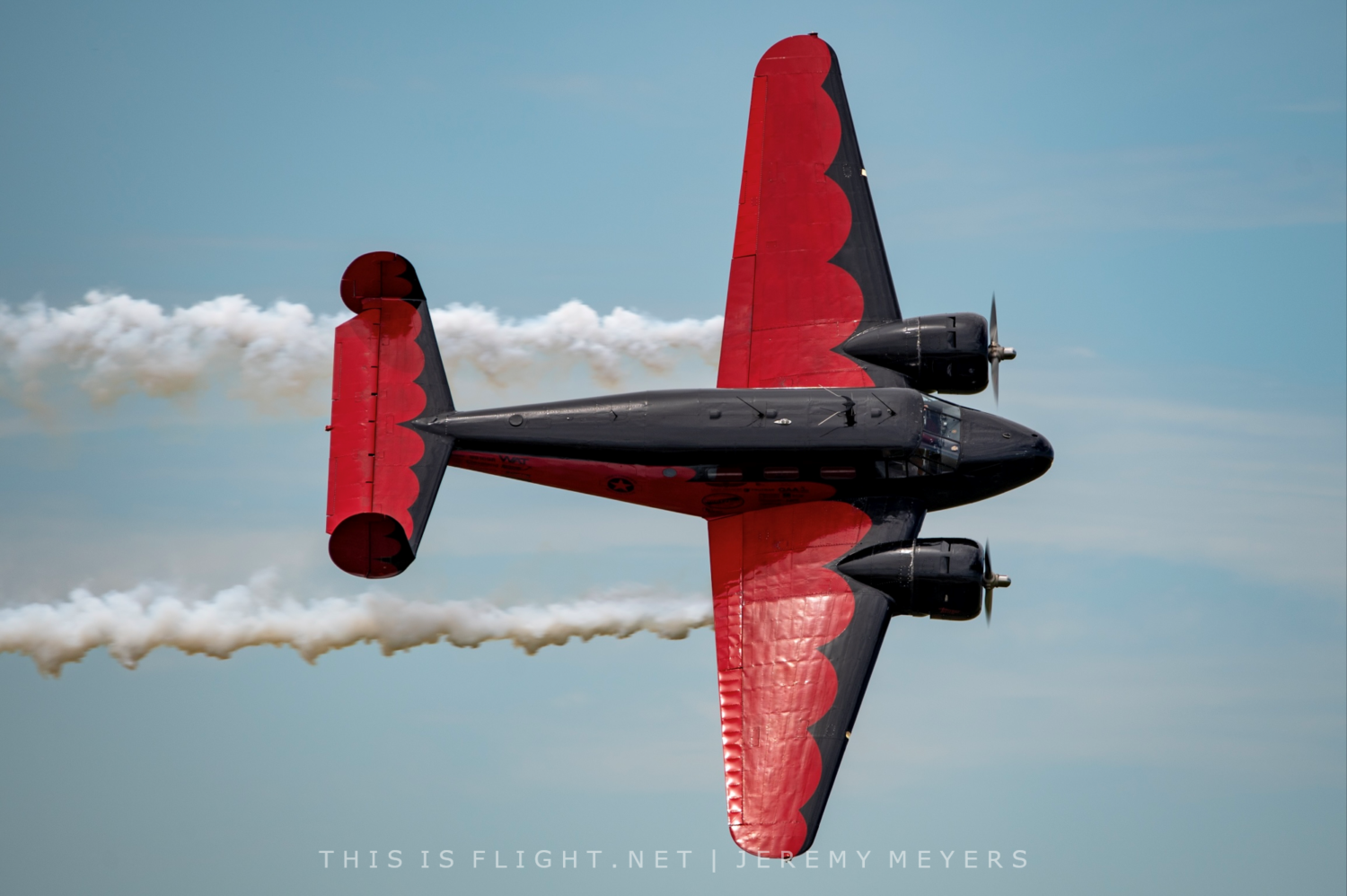 Matt Younkin in his Twin Beech 18 was next rolling, looping, and banking well over 90 degrees in an aircraft that was not meant to do so. When you consider that the aircraft weighs 5500lbs, the perfectly-coordinated maneuvers performed by Matt are even more of a sight.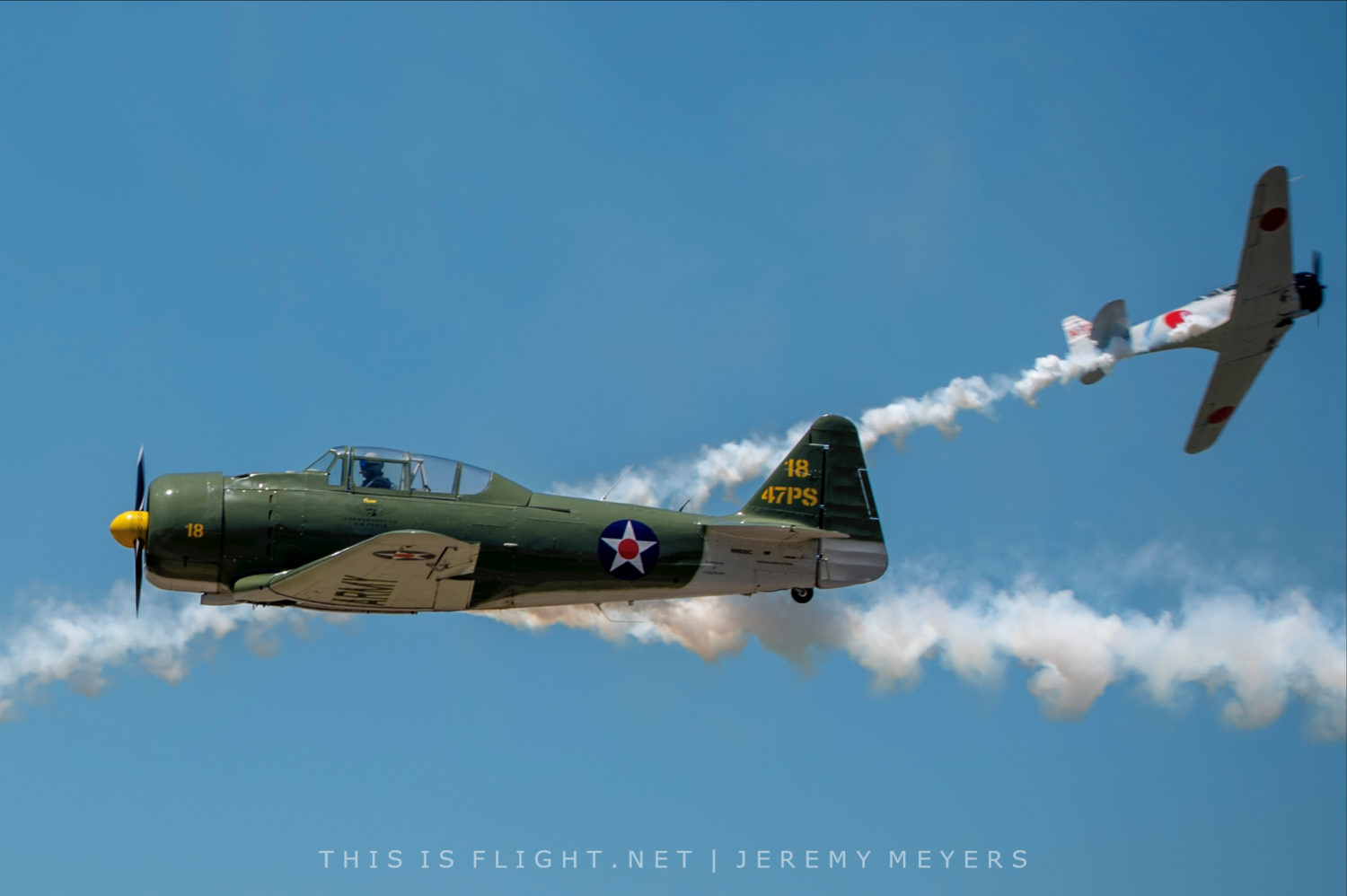 Closing this segment was crowd favorite Tora Tora Tora. Of note was the lack of a single Val dive bomber, usually represented in the team's show – but even so, no fewer than ten aircraft participated in the routine. The collection included the Hawk, complete with a tribute to the late Craig Hutain, a trio of Kates and Zeros, all replicas built from T-6 Texans, plus a sole P-40 Warhawk, which made several high-speed passes. Several of these aircraft were flown by some relatively new pilots, a few of which have just recently been checked out.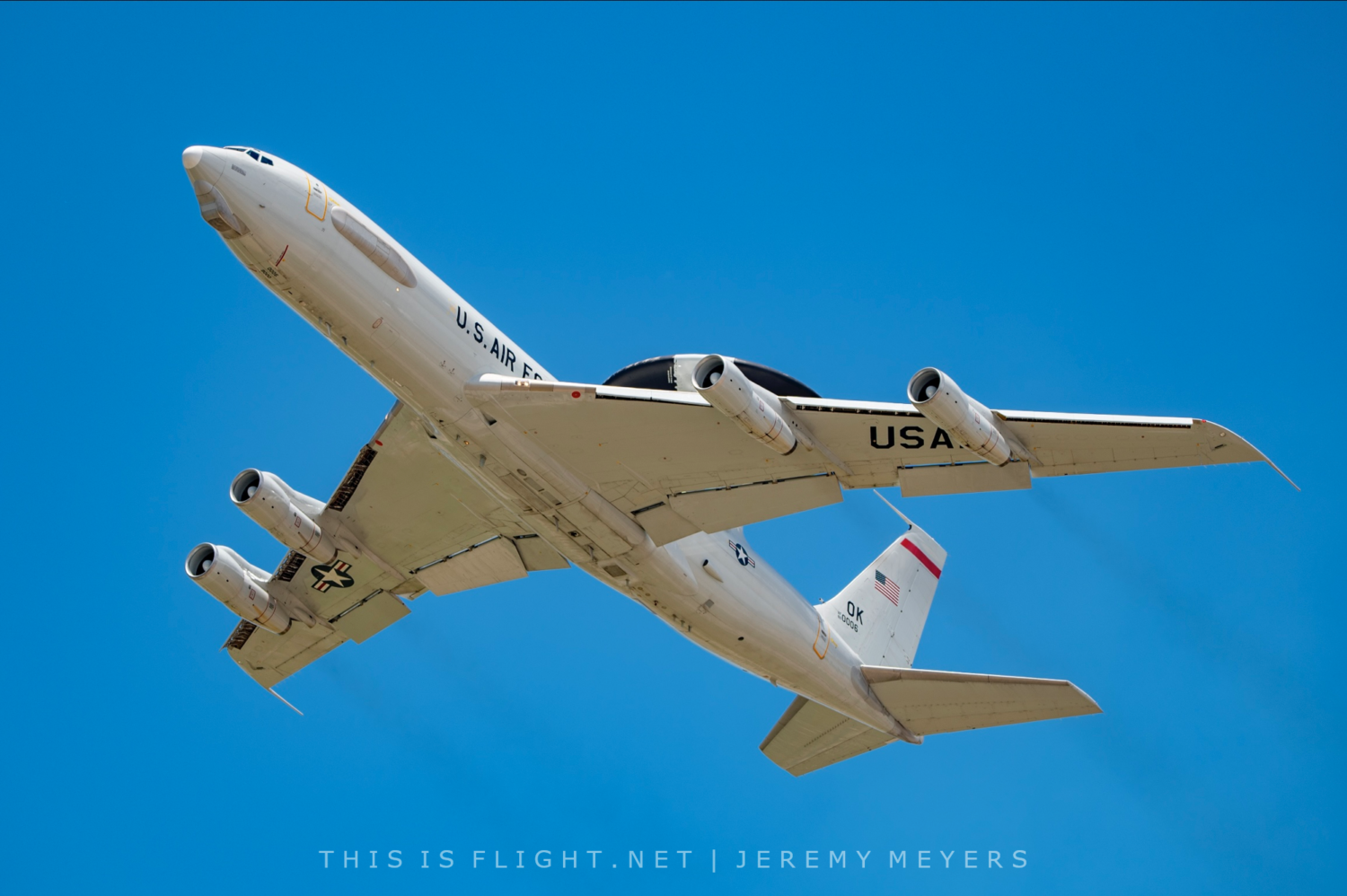 The airshow then turned back to modern military with Team Tinker kicking the segment off. A sole E-3 Sentry made a series of passes (one of which included a wing rock on Sunday), followed by a KC-135. Tinker is home to the OC-ALC, which is responsible for performing depot-level maintenance on a number of bomber and airlift aircraft. In fact, there were three aircraft without paint that could be seen from various points on the ramp. Given that about a dozen E-3s are headed for the boneyard and divestment this year, it is not likely that we will see the type at airshows for much longer; the USAF plans to replace it with the E-7A Wedgetail platform.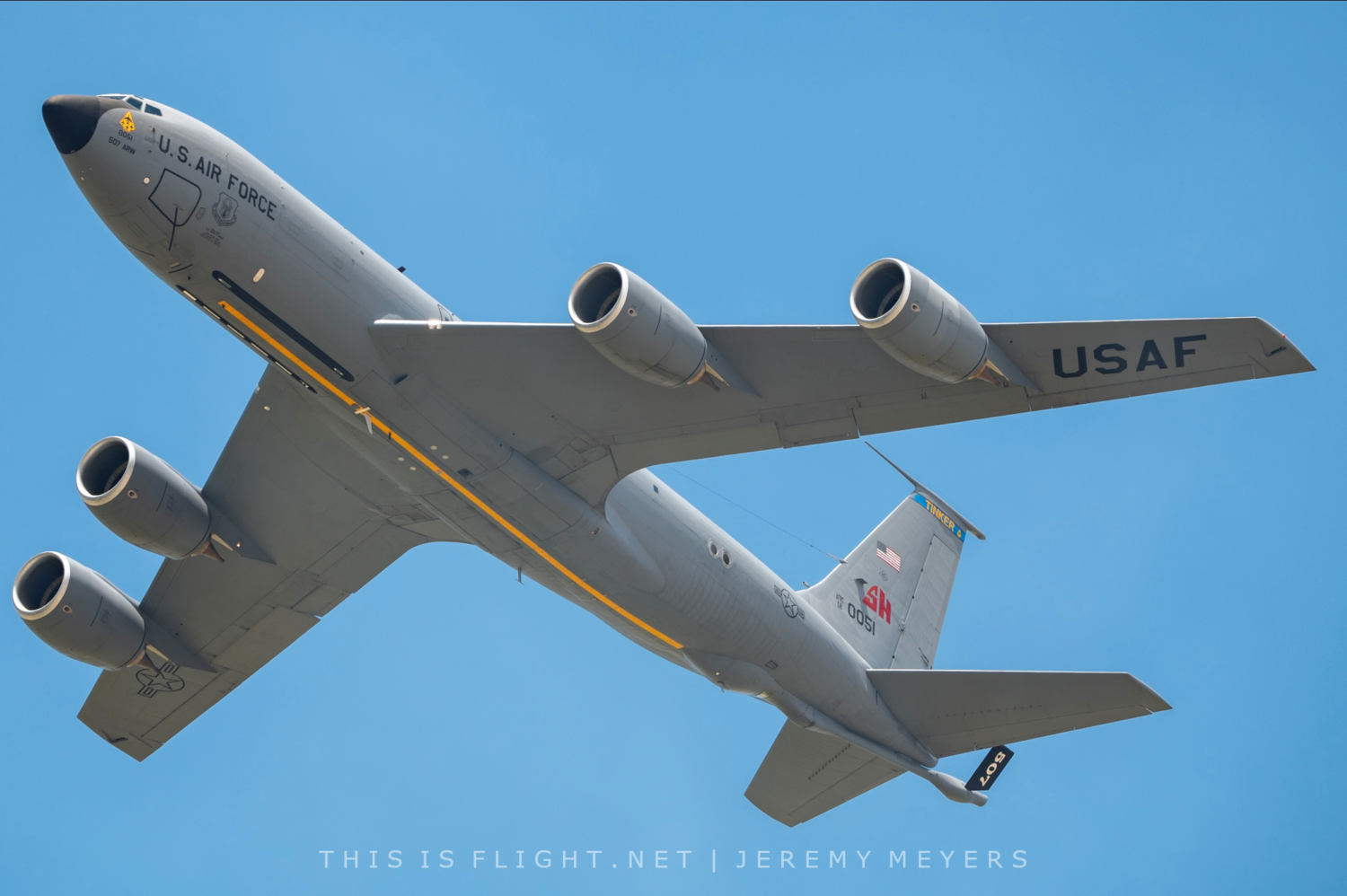 Following another of Kent Pietsch's previously-mentioned flights, the USAF F-35A Lighting II Demonstration Team took to the skies. Major Kristin Wolfe showcased some of the very best the F-35 has to offer and, in the dry heat of Tinker, still managed some impressive vapor cones and trails on certain passes. Joining her for the Heritage Flight was a single F-5E Tiger II.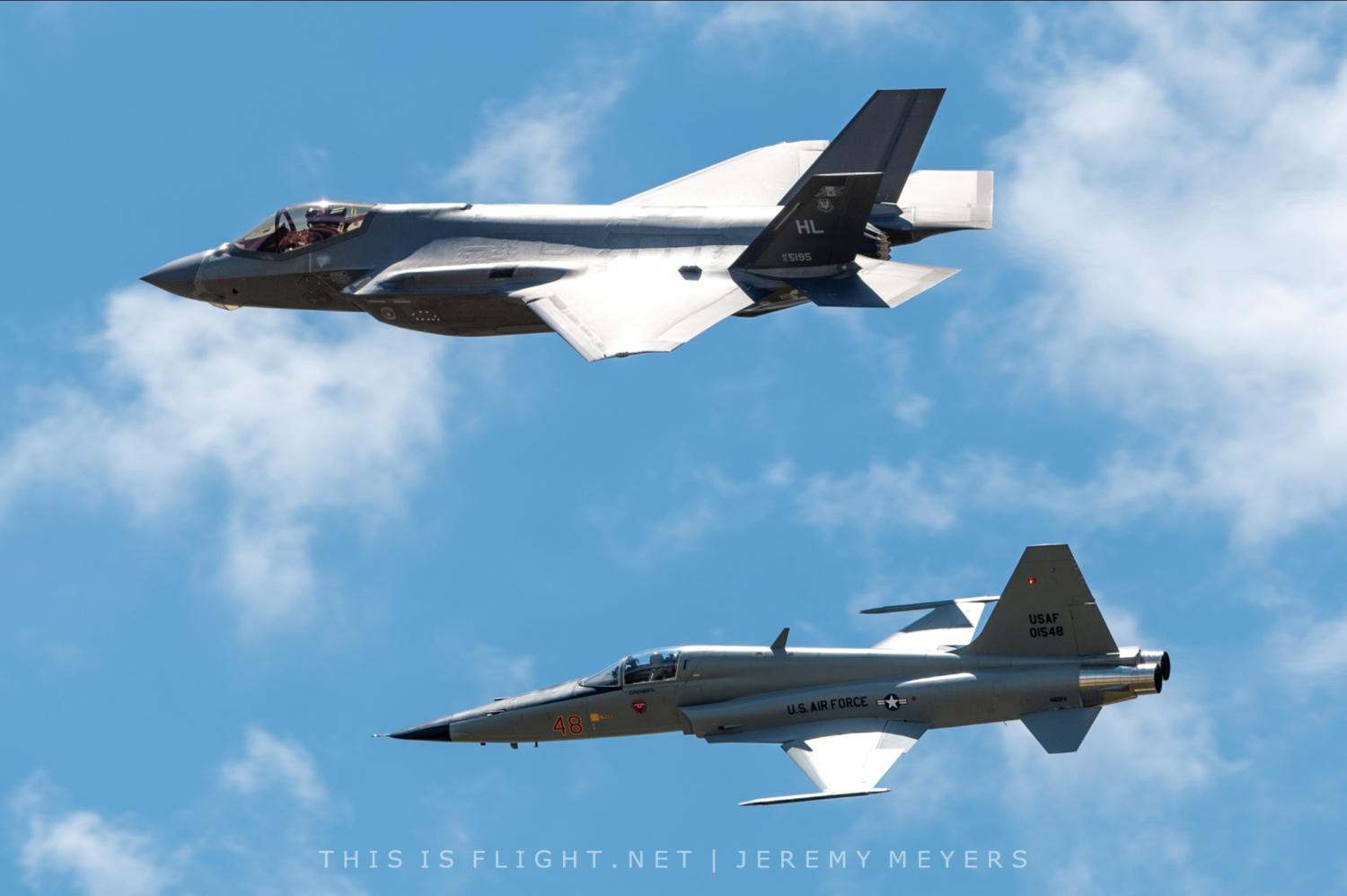 Closing the show as ever was the US Navy Blue Angels, although their weekend was somewhat disrupted. C-130J "Fat Albert" only flew on the Friday and Saturday. On Saturday, Super Hornet #3 did not take off until the Diamond Barrel Roll Break, joining the show for only around the final six maneuvers before landing. Sunday's show featured all six jets, but did have a slight pause due to a medical flight needing access to the TFR airspace.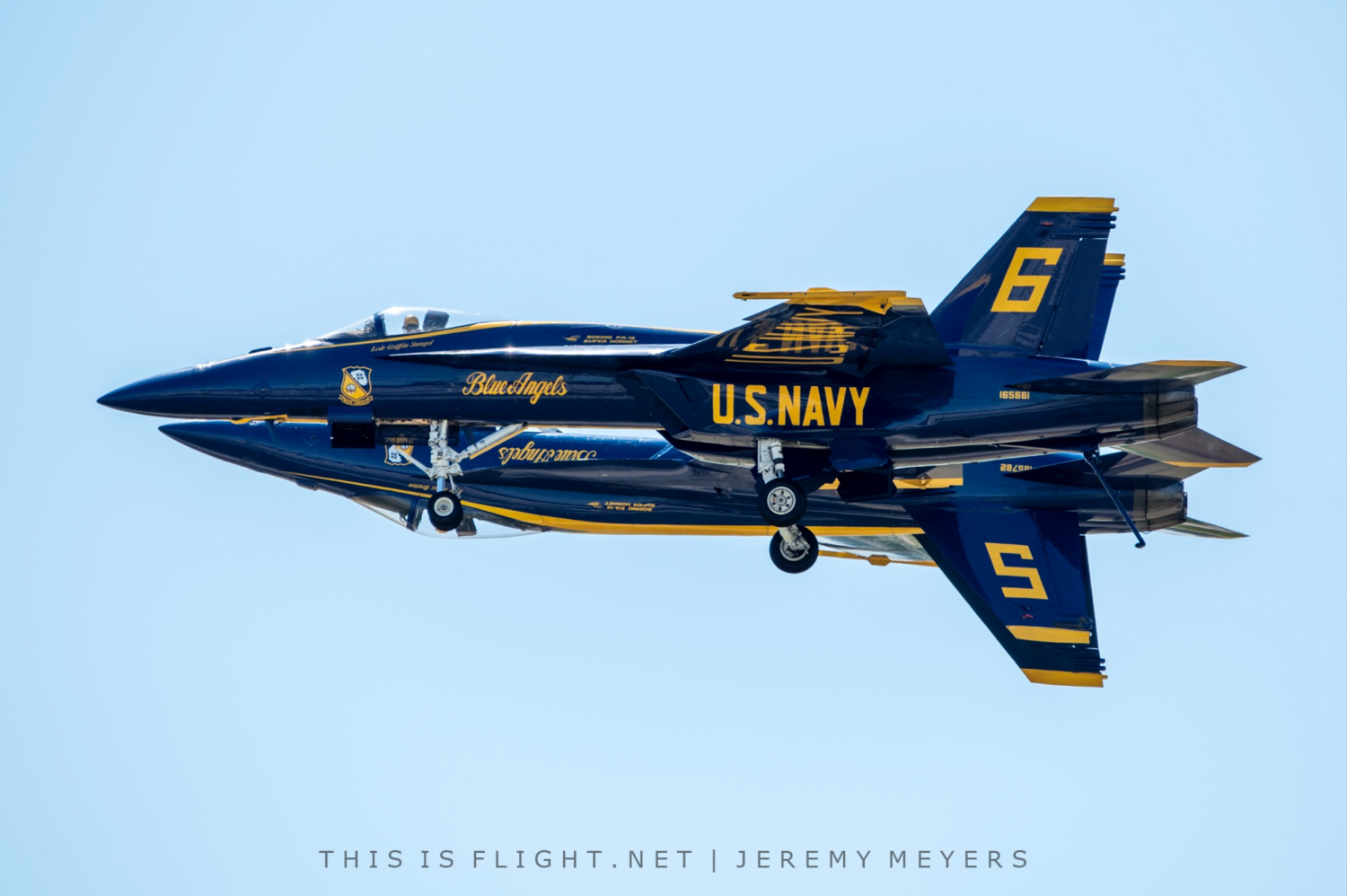 While there is no date for a future show at Tinker AFB, it is sure to come back; pre-pandemic, the event was held biannually, meaning a 2025 return is highly possible. When the next edition is held, airshow organizers would do well to accounting for the long lines on entry to the base, perhaps including a sperate line for veterans and handicapped, and bringing back the Friday Military show for DOD card holders and for charity organizations – a good deed in general, and perhaps a way to alleviate crowding on the main public days.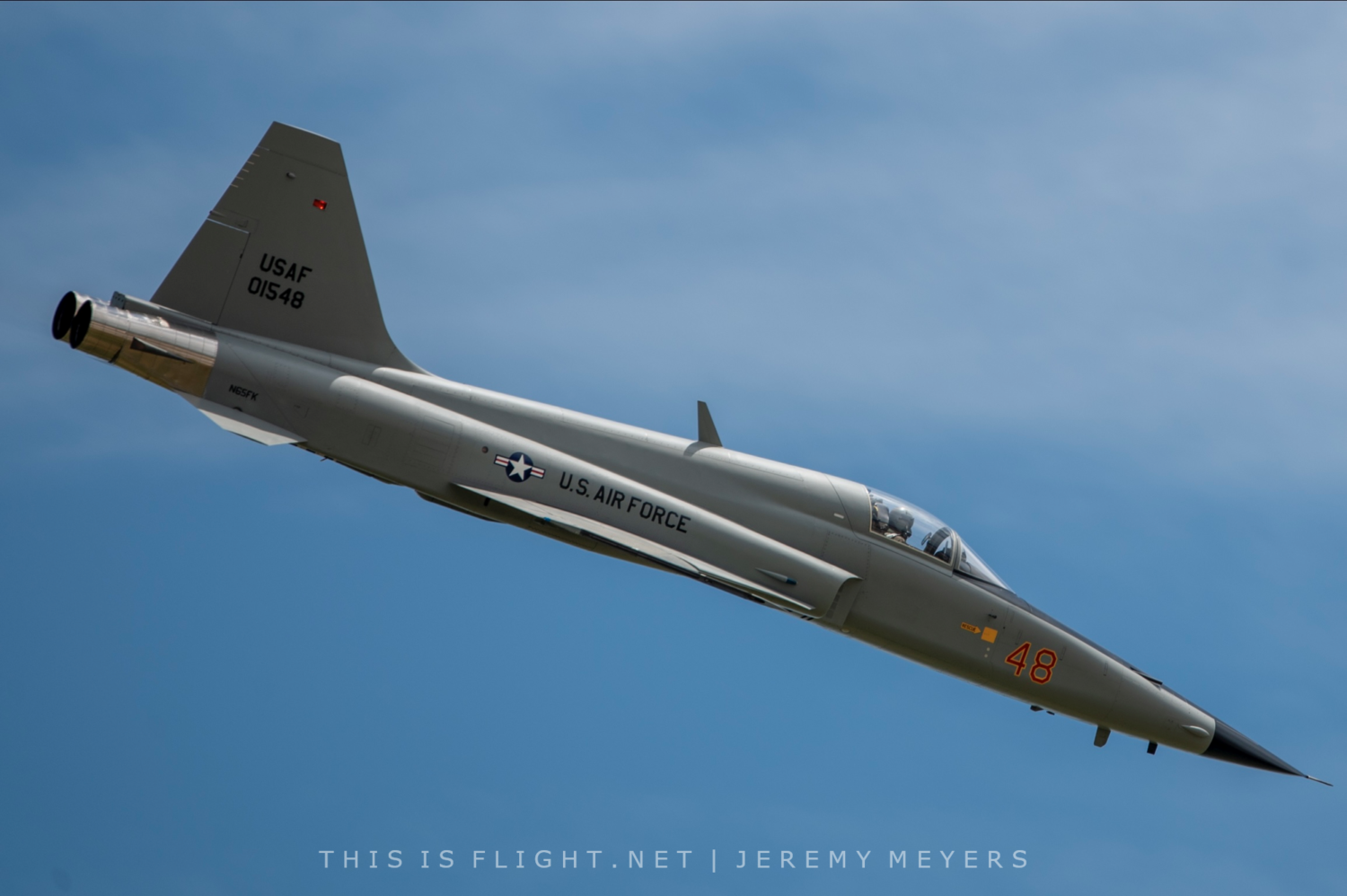 Airshows in general still seem to have some acute growing pains post-Covid, and while strides are being made in the right direction. Perhaps this ought to be expected, especially when many military bases have not held a show in several years; in that time, changes to personnel willl mean that vital experience could be lost. Some items are certainly in need of being formally debriefed and addressed as airshows ramp back up.