WORDS AND PHOTOS: JEREMY MEYERS
The 2022 Frontiers in Flight Airshow took place over the weekend of 24-25 September at McConnell AFB in Wichita, KS – the first airshow to be held at the base since 2018.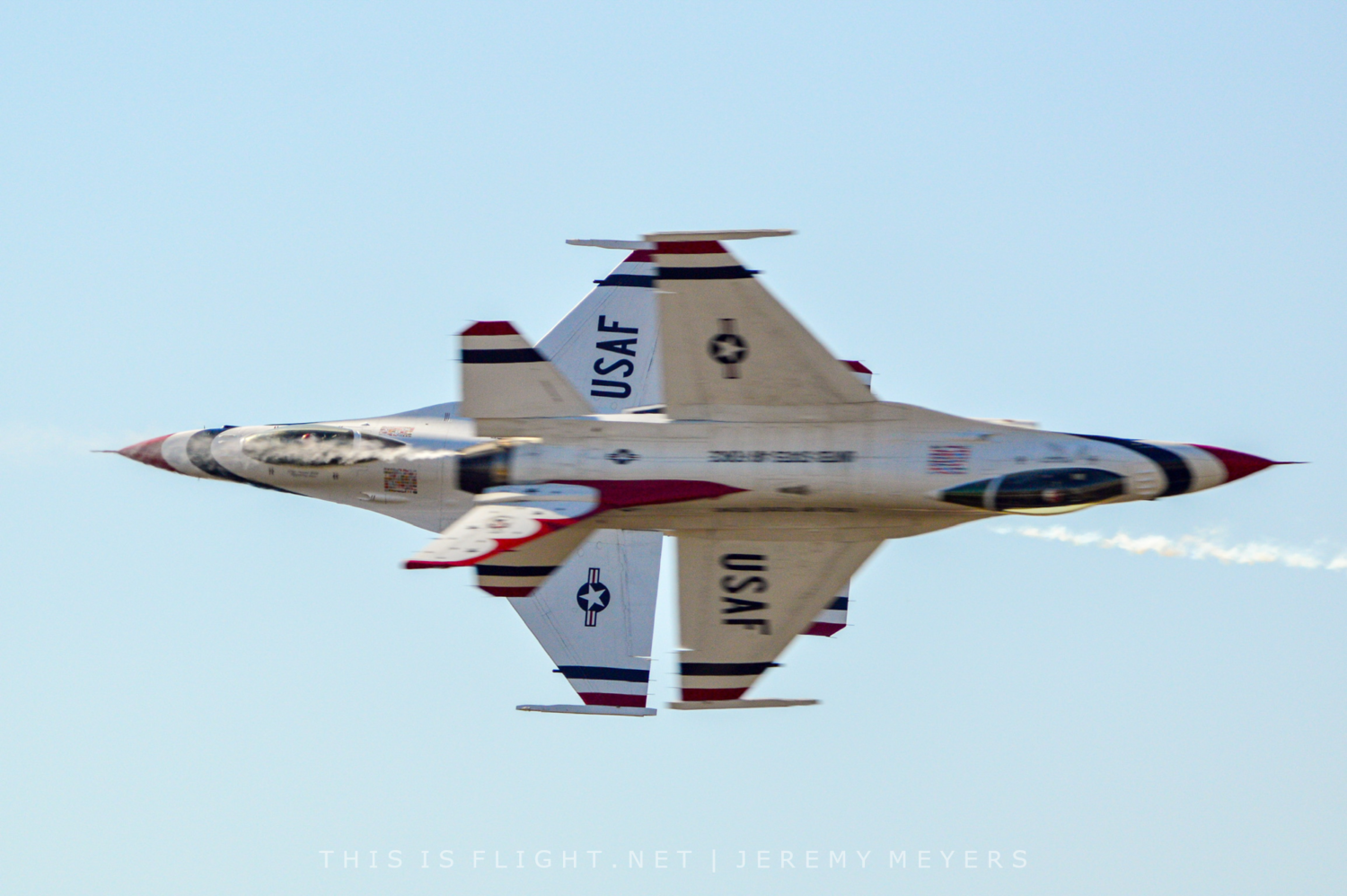 From warbirds to modern fighters like the pair of F-5N Tiger IIs from the VMFT-401 out of MCAS Yuma, F-16s from Holloman AFB and "sharkmouth" A-10s from the 75th FS at Moody AFB, the static lineup was robust and had plenty to see. Fittingly, given the company's strong historic links to Wichita, the ramp also featured no fewer than seven Boeing aircraft, including home based KC-135s and KC-46s, a Travis AFB C-17 which had arrived as the support aircraft for the Thunderbirds, a 777, and one of just four 747 Dreamlifters. Additionally, there was a Bombardier G7500 test vehicle which is rare sight at a non-trade type airshow. Even the Army showcased their venerable UH-60 Blackhawk, an attack AH-64D Longbow Apache and CH-47 Chinook. The show also had a large STEM hangar for kids that had various activities and interactive robotic displays.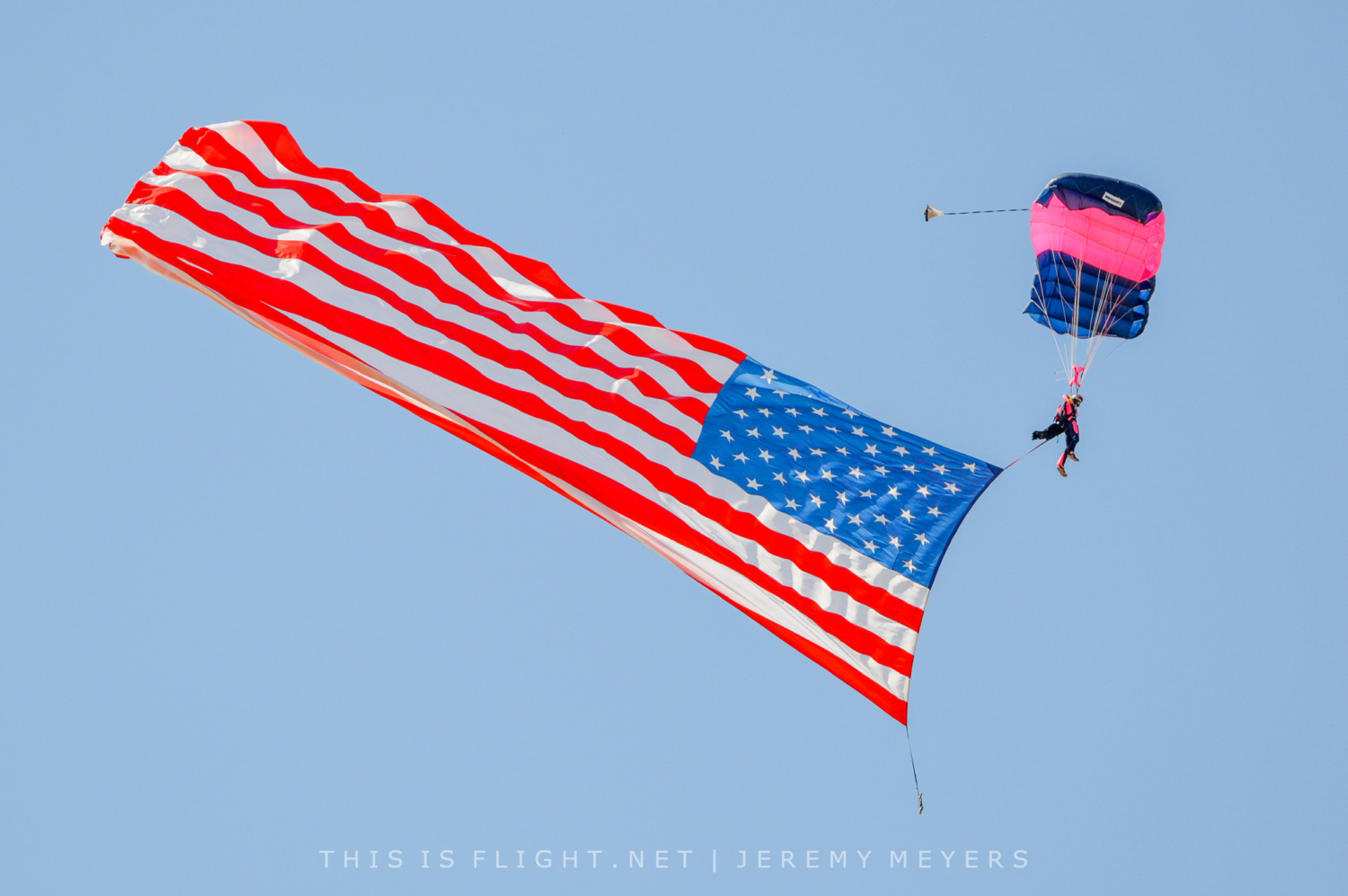 Saturday's flying display kicked off with a flag jump by the all-female Misty Blues skydiving team. They also performed a mass exit jump later on Saturday, but were sadly unable to perform on Sunday due to high winds. Adam Baker and local pilot Brian Correll got things going next, flying the Extra 330 and Pitts S2S respectively in a two-ship teaser routine while Mark Smith in the Aftershock jet firetruck did a solo run down the runway. Both pilots also performed solo displays later in the day, with the Pitts taking part in a closely-matched race with Aftershock.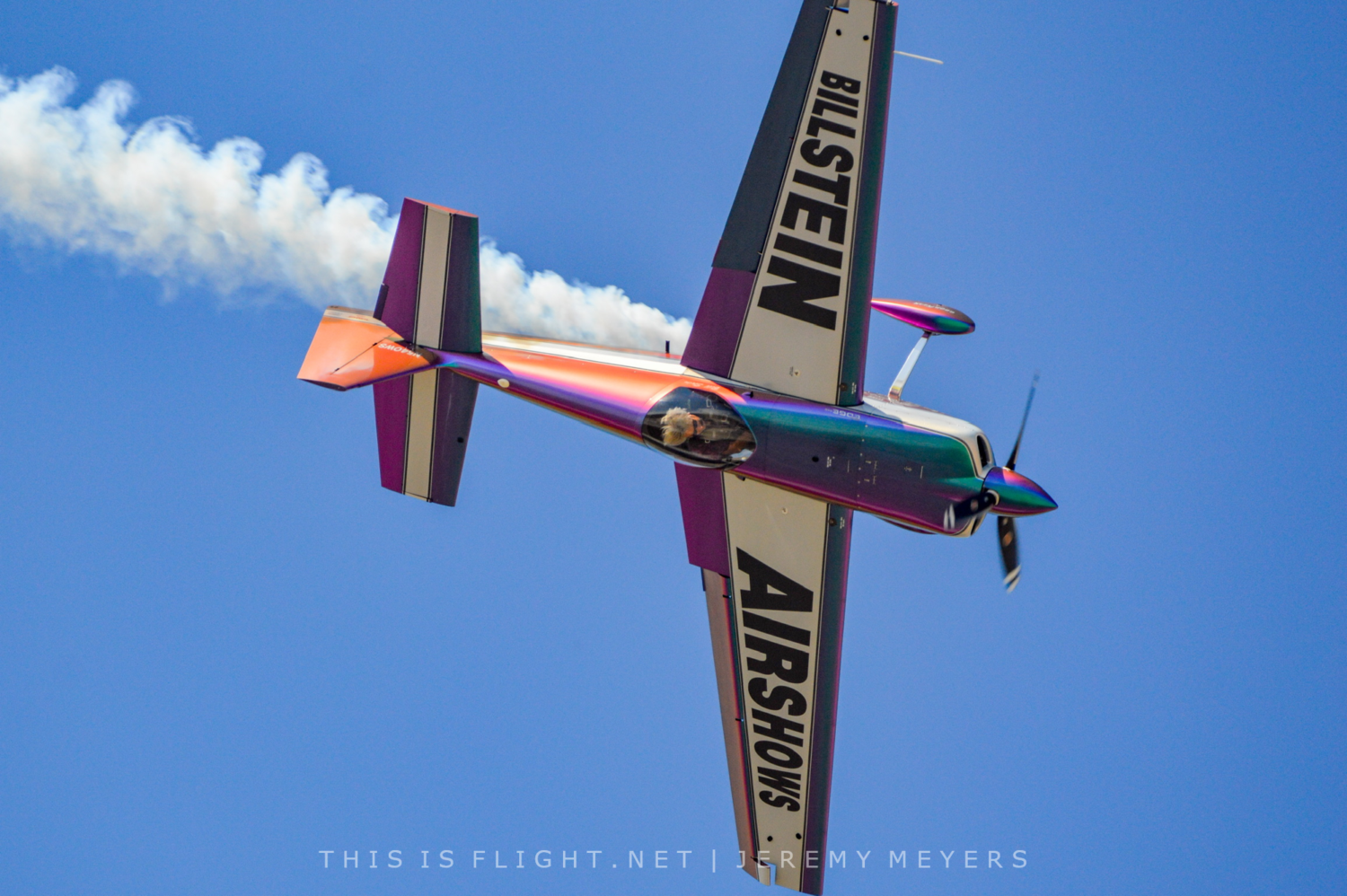 Fellow solo aerobatic pilot Bill Stein also took to the air, flying a highly-polished routine in his one-of-a-kind Edge 540, and Tom Larkin performed with his SubSonex Mini Jet. Although it is one of the smallest aircraft at airshows, it still has good stage presence during its sequence of loops, rolls, banana passes and tight turns, sustaining well over 6G at times.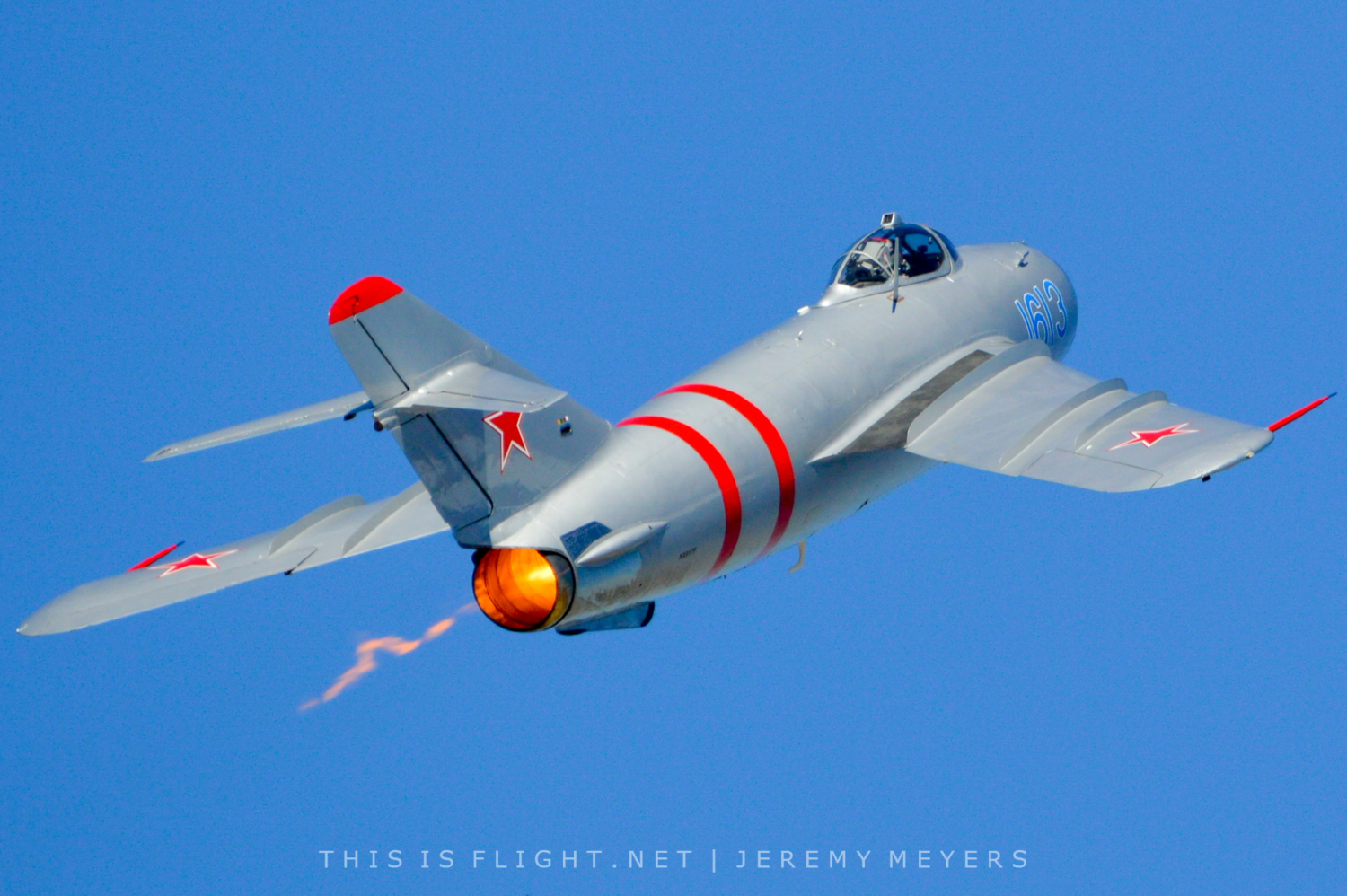 Team McConnell participated in the flying display with a single formation flypast by a KC-135R Stratotanker and KC-46A Pegasus. It would have been nice to see a single high-speed pass of both, or even the Kc-46 with boom down. This was followed by a number of historic aircraft, starting with Randy Ball in his MiG-17; his high-speed passes, afterburner climbs and topside passes never disappoint.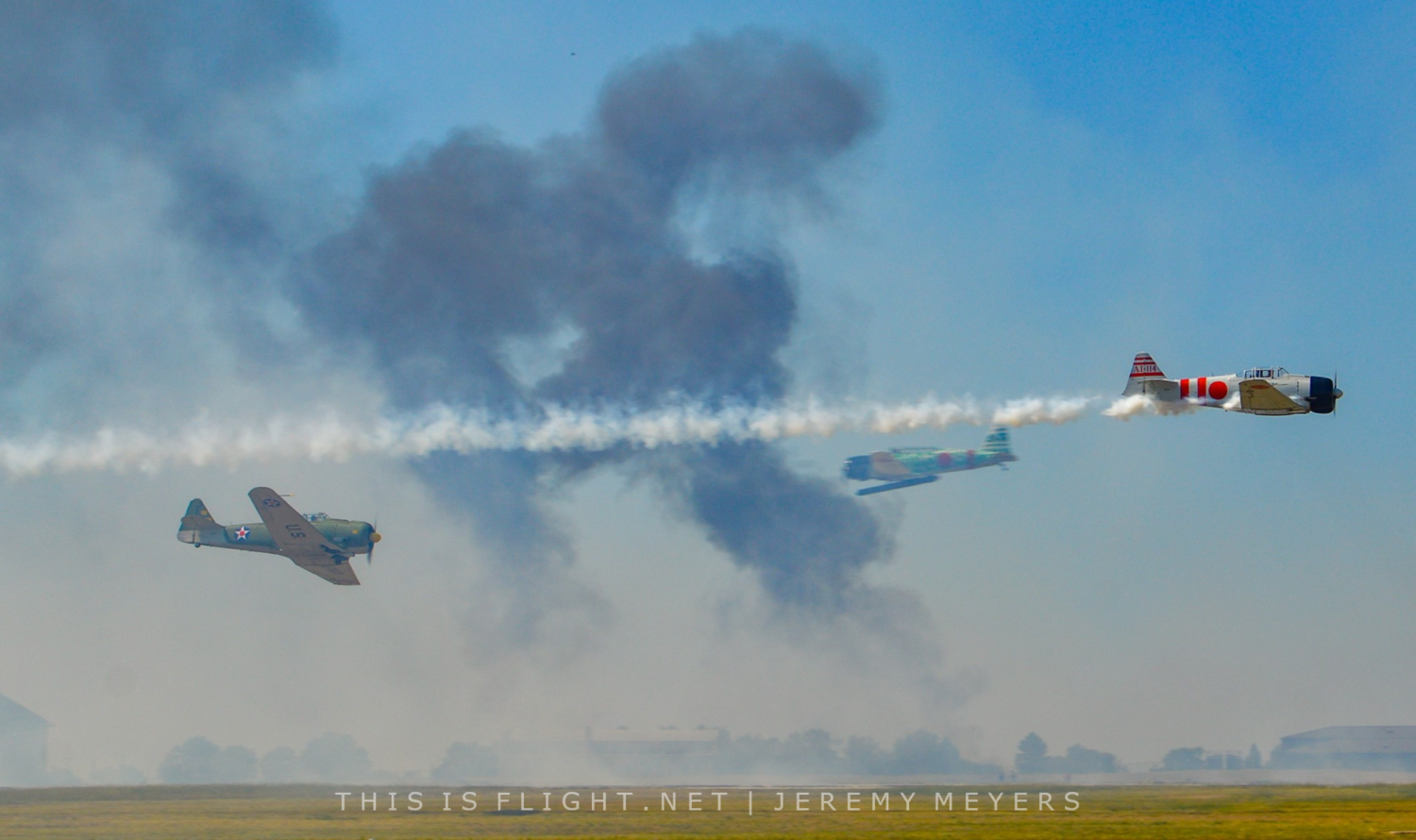 The airshow did a good job of representing some of Wichita's aviation heritage. Around mid-afternoon, Matt Younkin flew his Beech 18, which was built here in Wichita and was a very fitting performer for the show. Another historical performance came from Tora Tora Tora. Despite the absence of an American fighter, like the team's imitation P-40, and their mock Aichi D3A "Val" dive bombers, they still put up eight aircraft including replica A6M Zeros and three replica Ki-27 "Nates", accompanied by ground pyrotechnics. A late addition to this segment was a solo routine by RT Dickson in P-51D Mustang "Swamp Fox".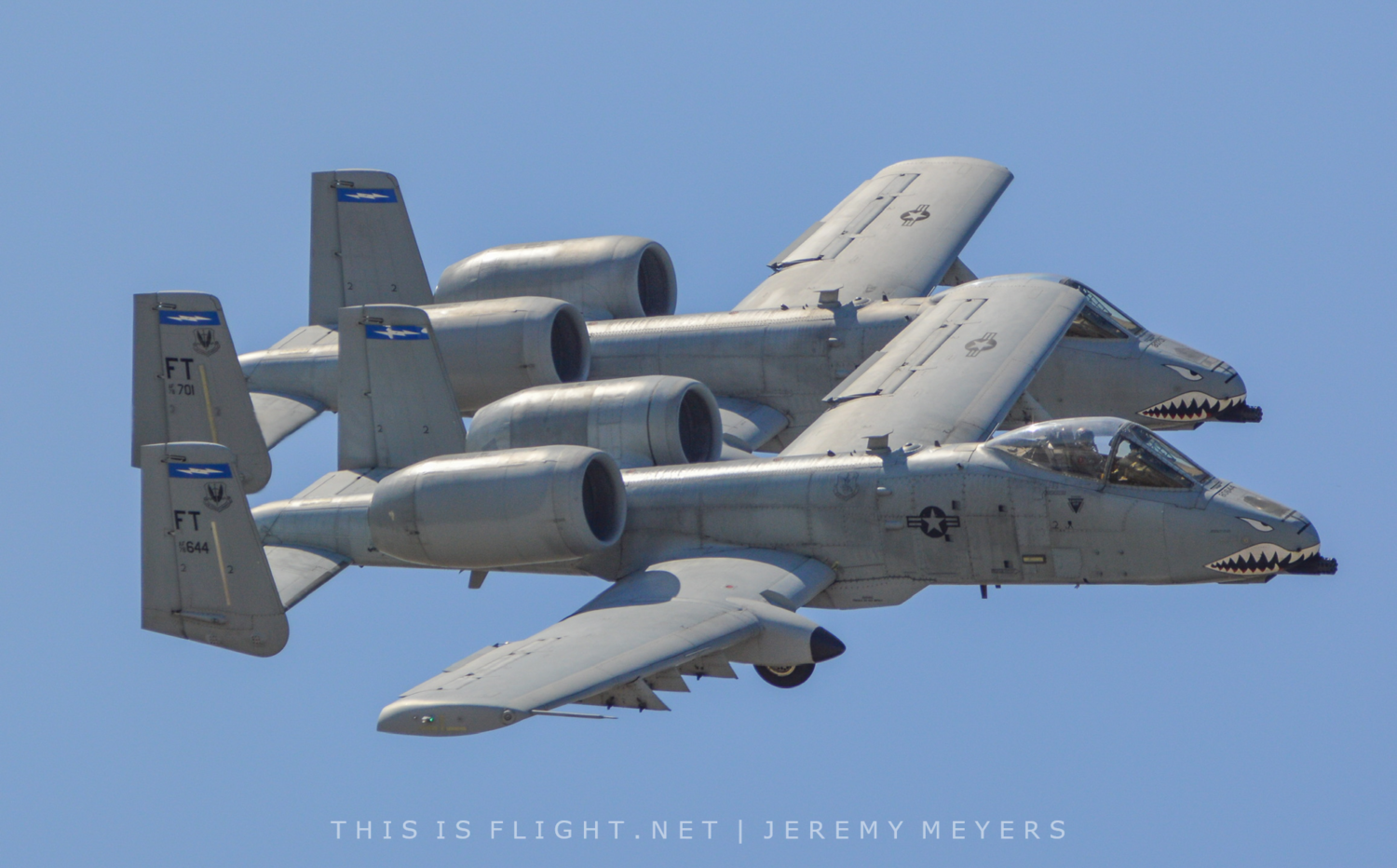 Towards the end of the flying display, the 75th FS at Moody AFB provided a two-ship Close Air Support (CAS) demonstration with a pair of A-10C Thunderbolts, the pilots of which happened to be from the Wichita area. The Tora pyrotechnics team set off several explosions timed to match the A-10s' attack runs. However, the narration of this performance could have been better, lacking any pilot communication and missing some useful explanations of what the aircraft were doing and how they were interacting with each other in flight. Closing out the show in celebration of the 75th anniversary of the USAF was the Thunderbirds.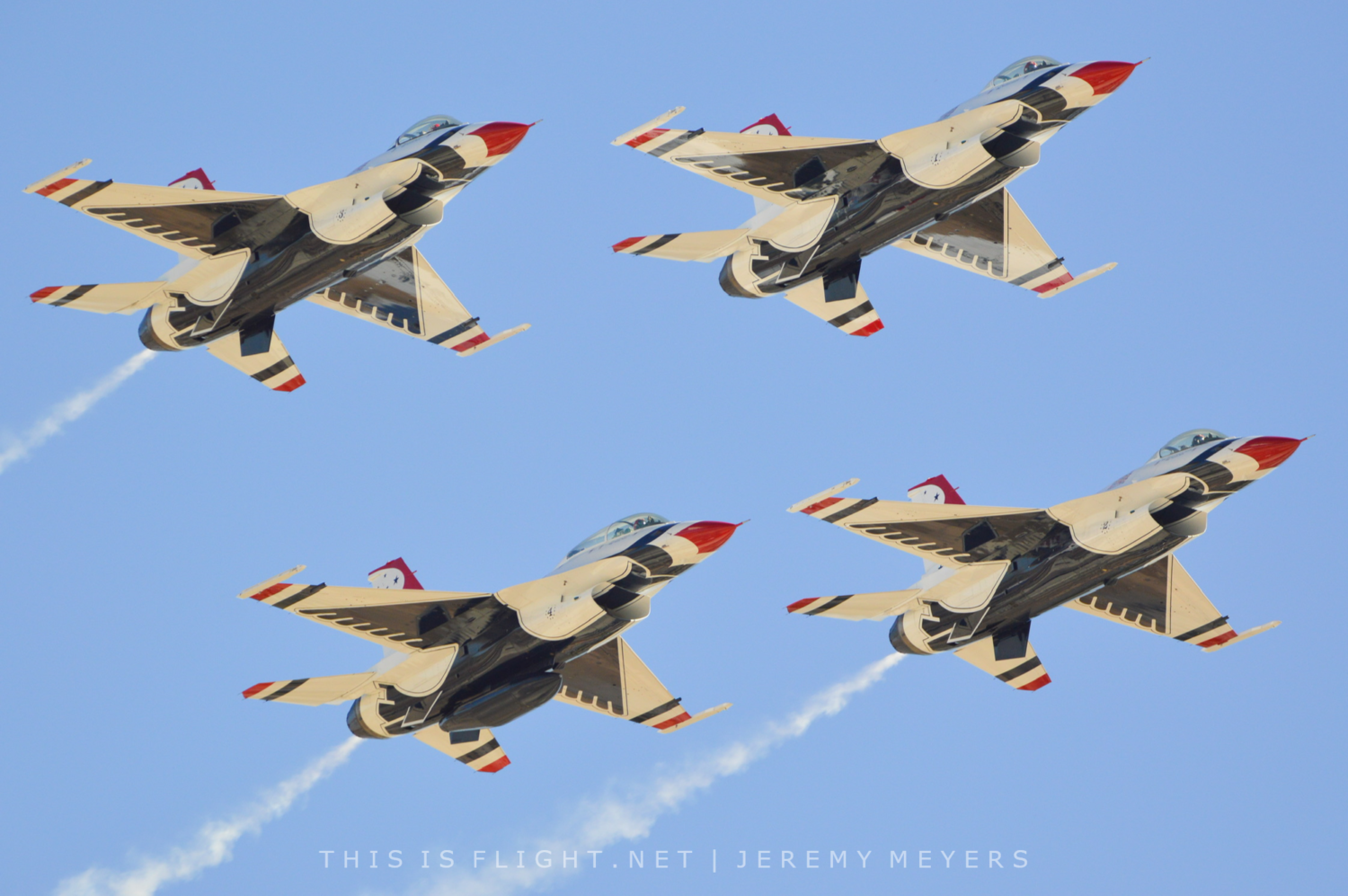 The organizers did a good job of making sure there was something in front of the crowd all day, and despite the closest runway being closed for maintenance, the performers kept the action in plain view. Perhaps the only drawbacks to the show were the long walk from the parking area to the show line and the slow movement off base after. There were free water bottle refill stations, but were not clearly marked until the Sunday of the show, and also frustrating was the lack of a known program for the flying displays, which would have been much welcomed.
Frontiers in Flight is scheduled to return in 2024 and promises to continue setting the bar for airshows in Kansas.