WORDS & PHOTOS: JACOB RUTLEDGE

Osh, Oshkosh, EAA, AirVenture… an event that is known by many names. I have been putting my first trip to AirVenture off for years, but this was the year I made it happen. I am happy to report that all the great things you hear about it are true. For avgeeks, AirVenture is one of the happiest places on earth.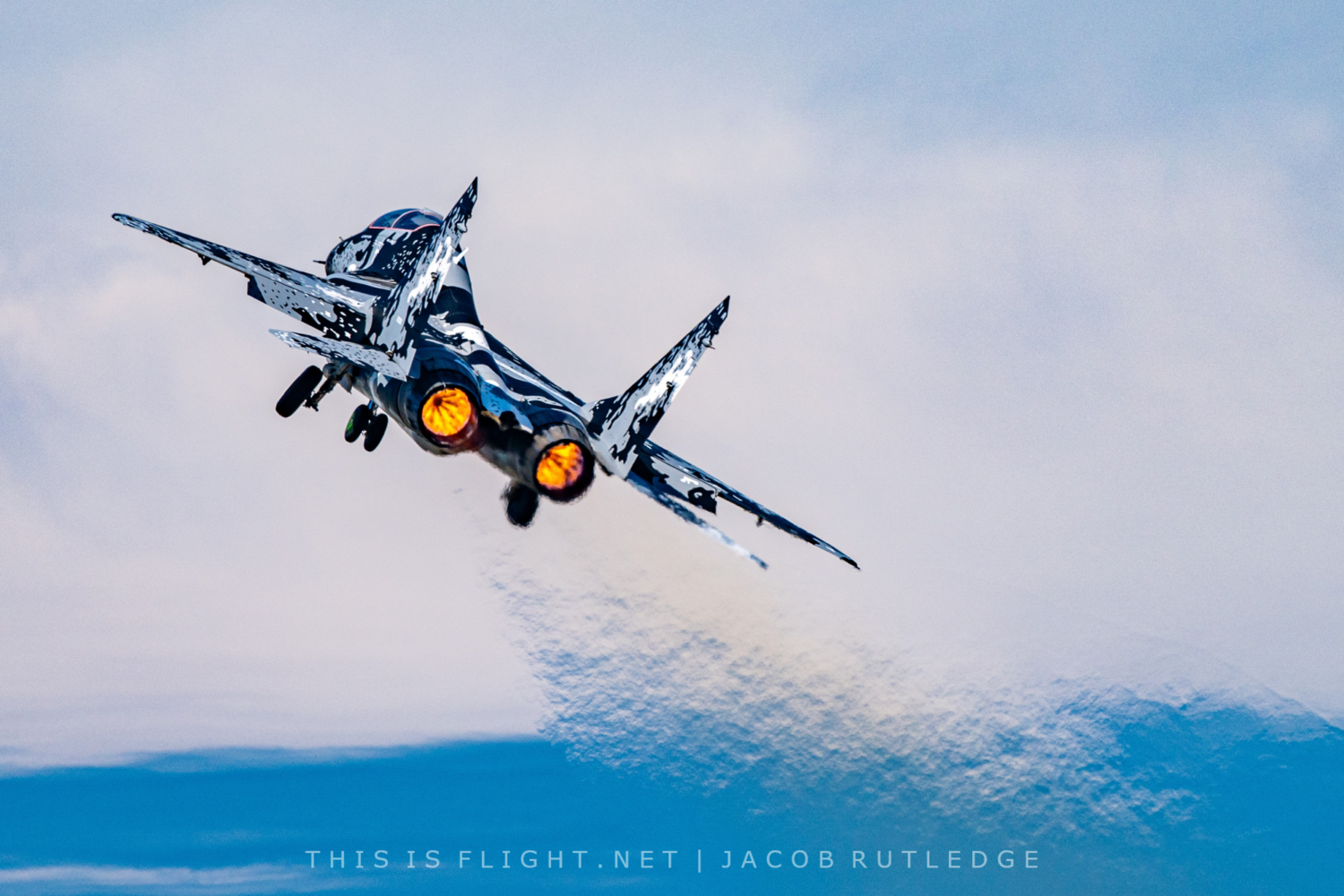 AirVenture is more than just an airshow. It's a gathering of aircraft, aviators, and people with an interest in aviation. It's a convention with forums, markets, and how-to seminars. Yes, there are daily airshows (sometimes twice a day), and a vast number of fly-in visitors too. During the week of the event, the control tower at Oshkosh is the busiest on earth. When the airspace is open (it is closed during the airshows), there is a constant flow of arriving and/or departing aircraft, including some traffic jams on the taxiways. You'll witness general aviation (GA) aircraft you've never seen before and some you see all the time, as well as vintage and military types that most can only dream of seeing.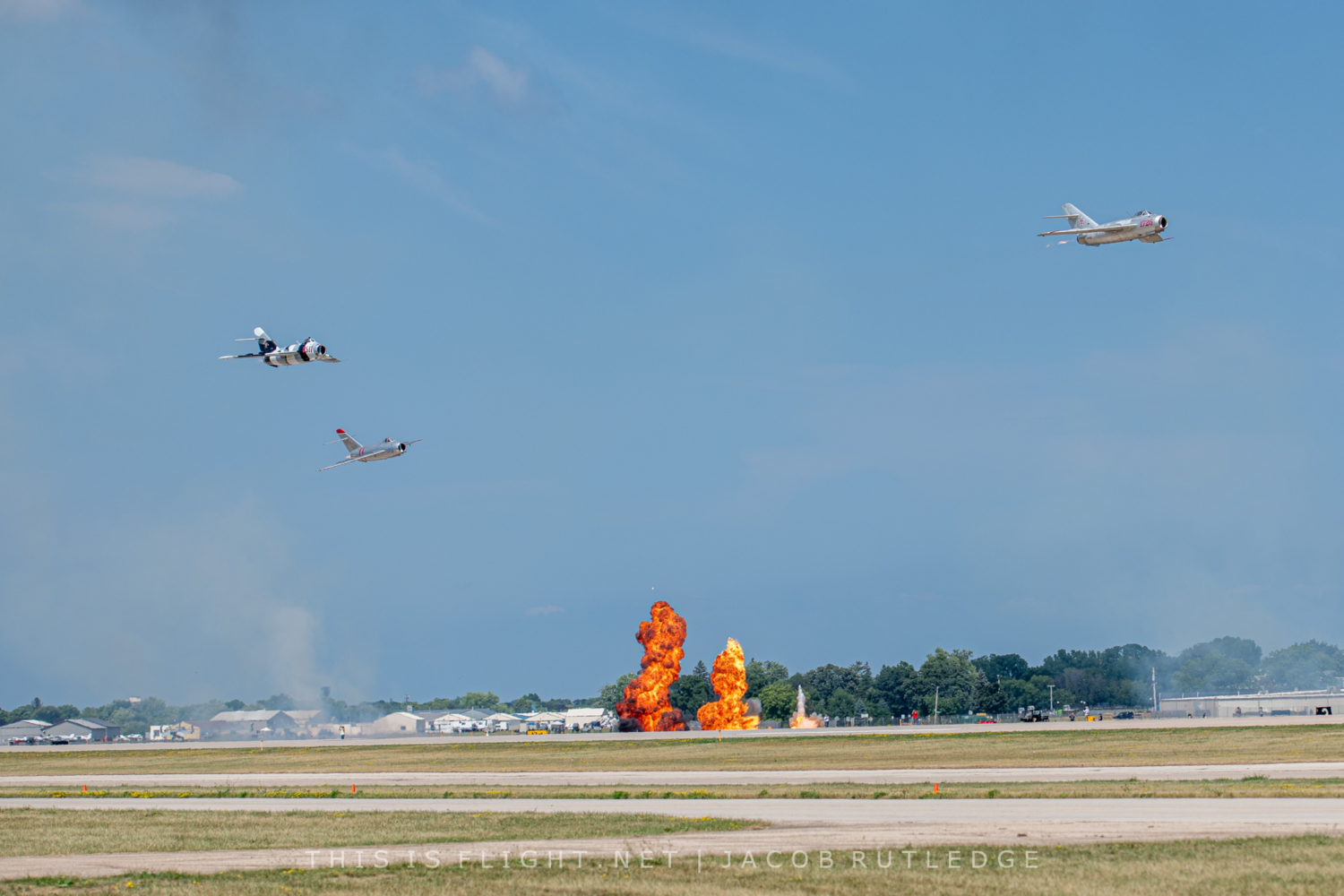 As a first-timer to Oshkosh, I wasn't entirely sure what to expect. Over the last four to five years, I had been living vicariously through social media and YouTube videos. It always felt like I should have been up there. As it turns out, I was missing out.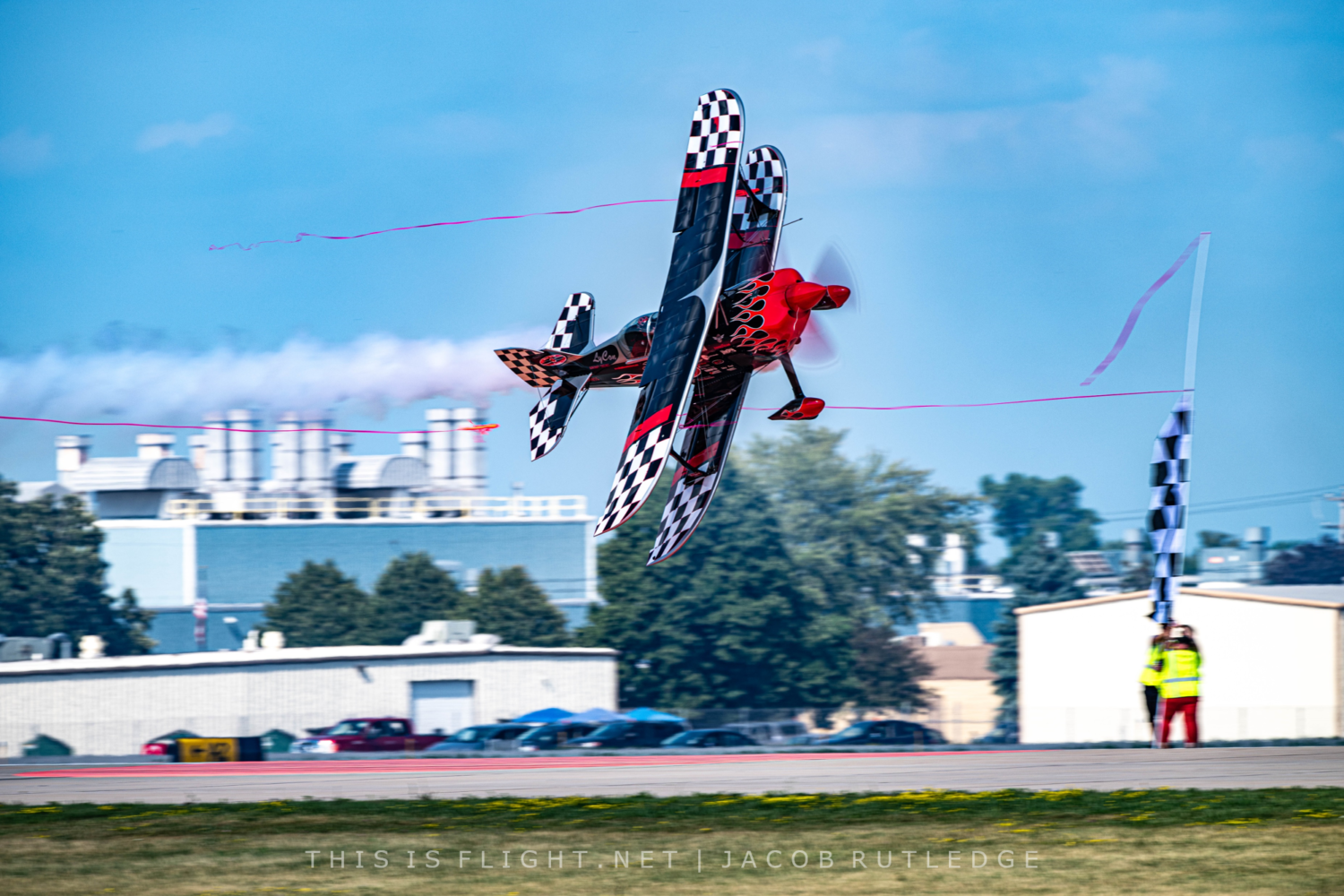 As my drive up to the show came to an end and I pulled off the highway exit, I could already see aircraft in multiple different traffic patterns. I immediately recognized this place was special. I also quickly recognized that something was going to get missed: a forum that I wanted to attend or some unique or one-of-a-kind aircraft departure or arrival… it is impossible to take it all in. You can't do it. That was a tough pill to swallow, but once I came to the realization, I could then relax a little and enjoy the event.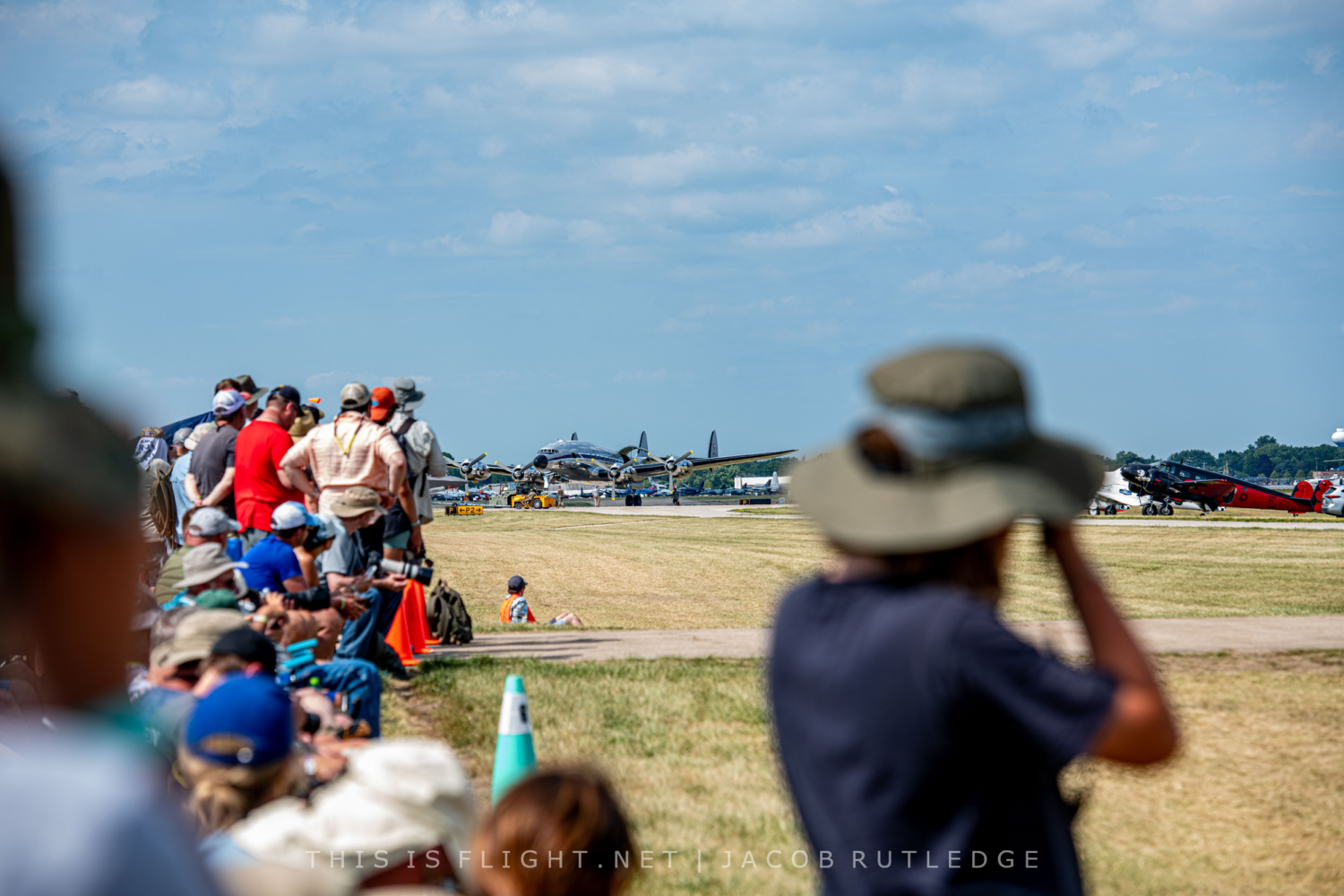 Let's talk about the airshows themselves. Airshows are scheduled daily and start at around 2:15pm. They were generally complete by 6:00pm, ending this year with the F-22 Raptor Demo Team performance. Wednesday and Saturday night feature additional night airshows, starting at 8:00 PM and concluding with a fireworks show complete with some additional ground-based pyrotechnics. My review covers Thursday through Saturday.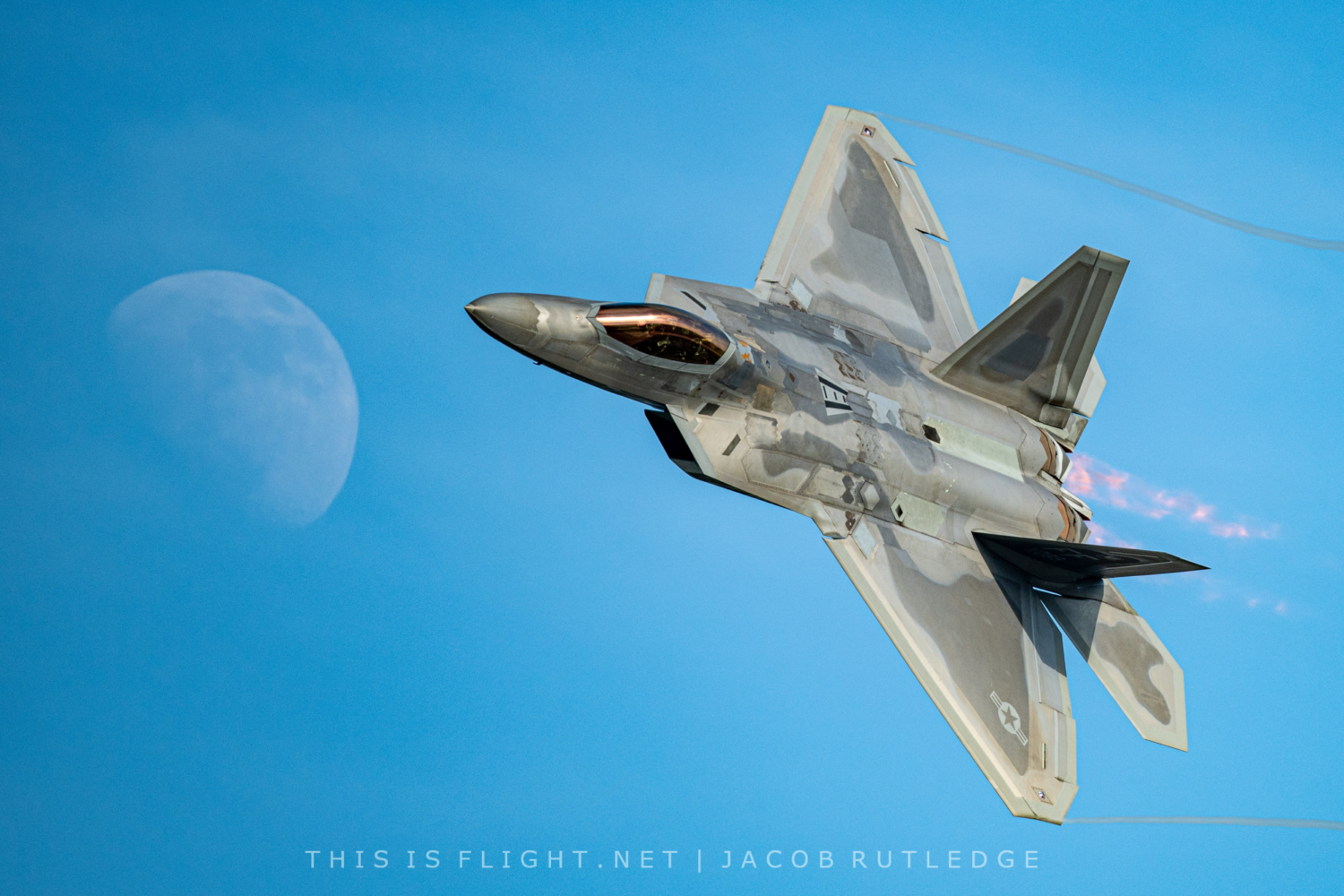 All of the airshows had a great tempo. I've been to airshows in the past where it feels like the announcers are just filling a set block of time. This is not one of those shows. Speaking of announcers, I could hear the announcers clearly even though I was thousands of feet away from the announcer stand.  As one demo team was executing their set, often the next demonstration aircraft would taxi by the crowd line while the current performer was in the air. Generally speaking, most aircraft would use the taxiway that was only 100ft/33m away from the front of the crowd line. That kept everyone entertained and was often distracting (but in a good way); not many shows have that kind of continuous action.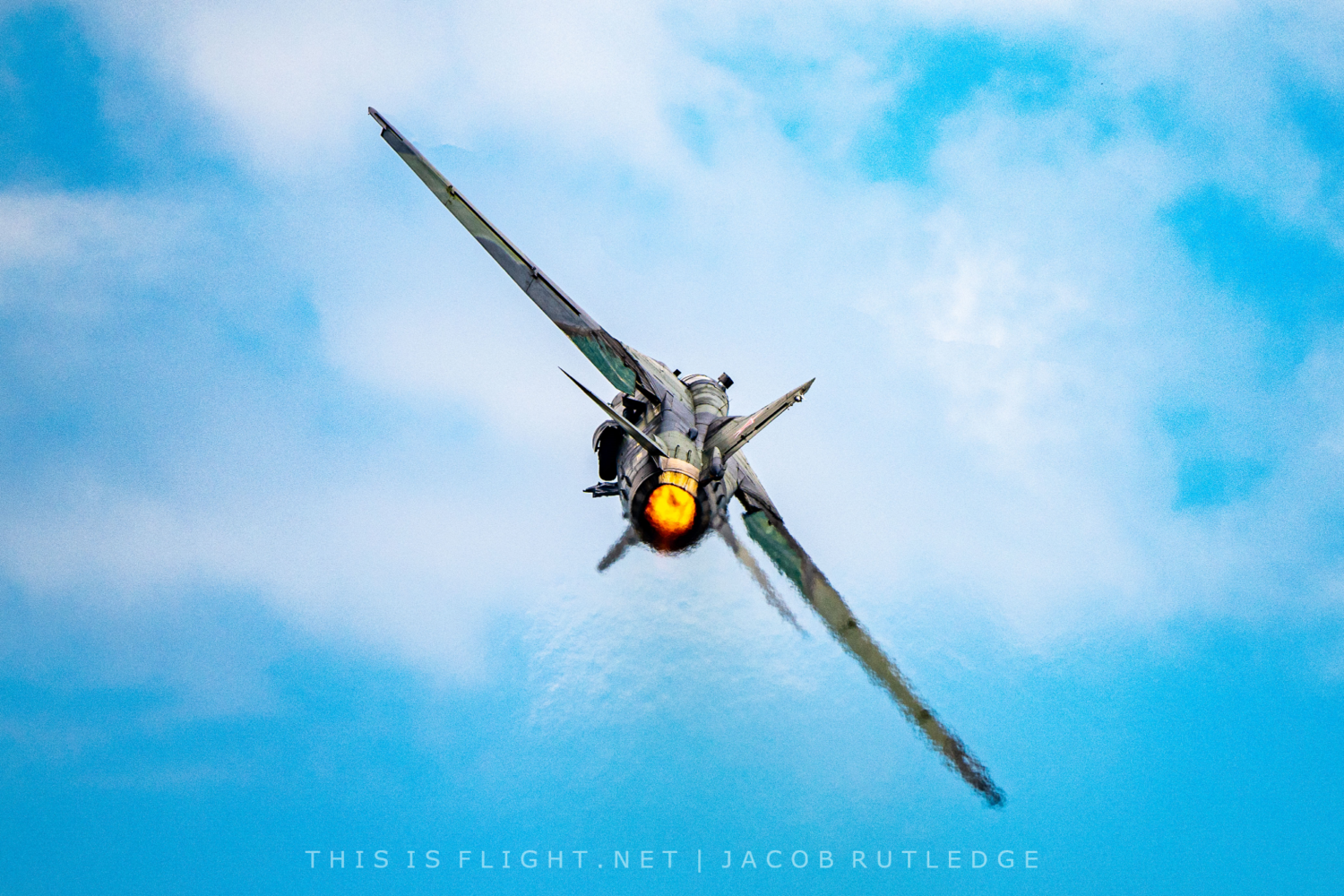 I am not going to cover each and every show as there was simply too much action. Each day show lasted approximately 3.5 hours with the Saturday night show coming in around 2.5 hours. Some of the most interesting aircraft I was able to experience include the MiG-23, Polaris Dawn MiG-29, and multiple MiG-17s in formation. Other highlights include the recently restored Lockheed C-121A Constellation and P-47D "Bonnie", also fresh from restoration.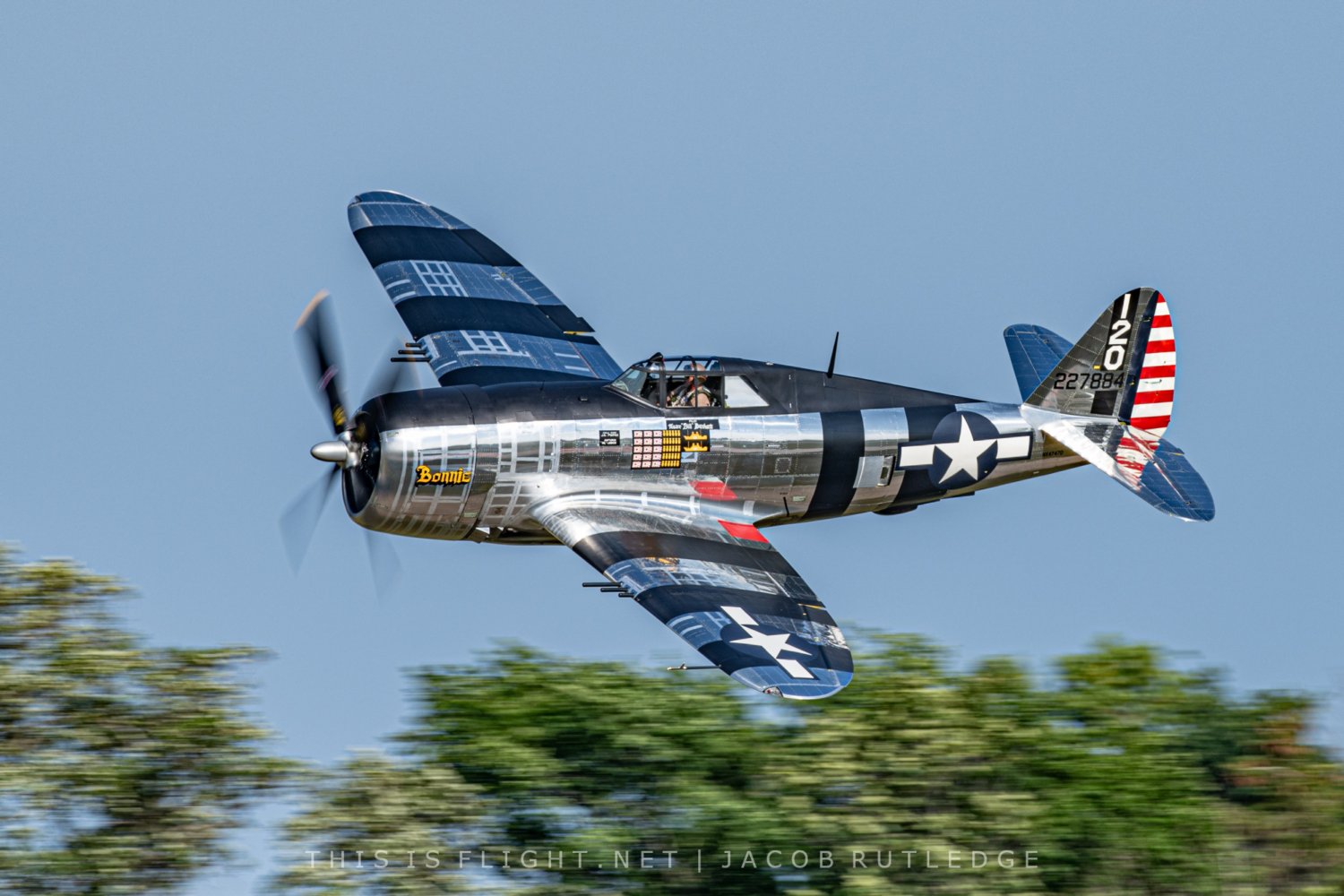 From a performance perspective, you're not going to get the same routine out of a MiG-23 as you would the F-22 Raptor for a variety of reasons (plenty of fast passes, but no aerobatics or tight turns), and that is fine; I want to see these aircraft airworthy as long as possible. Speaking of the F-22, seeing each show end with a Raptor Demo Team was incredible. Three F-22 Demo Team performances in three days is a new record for me.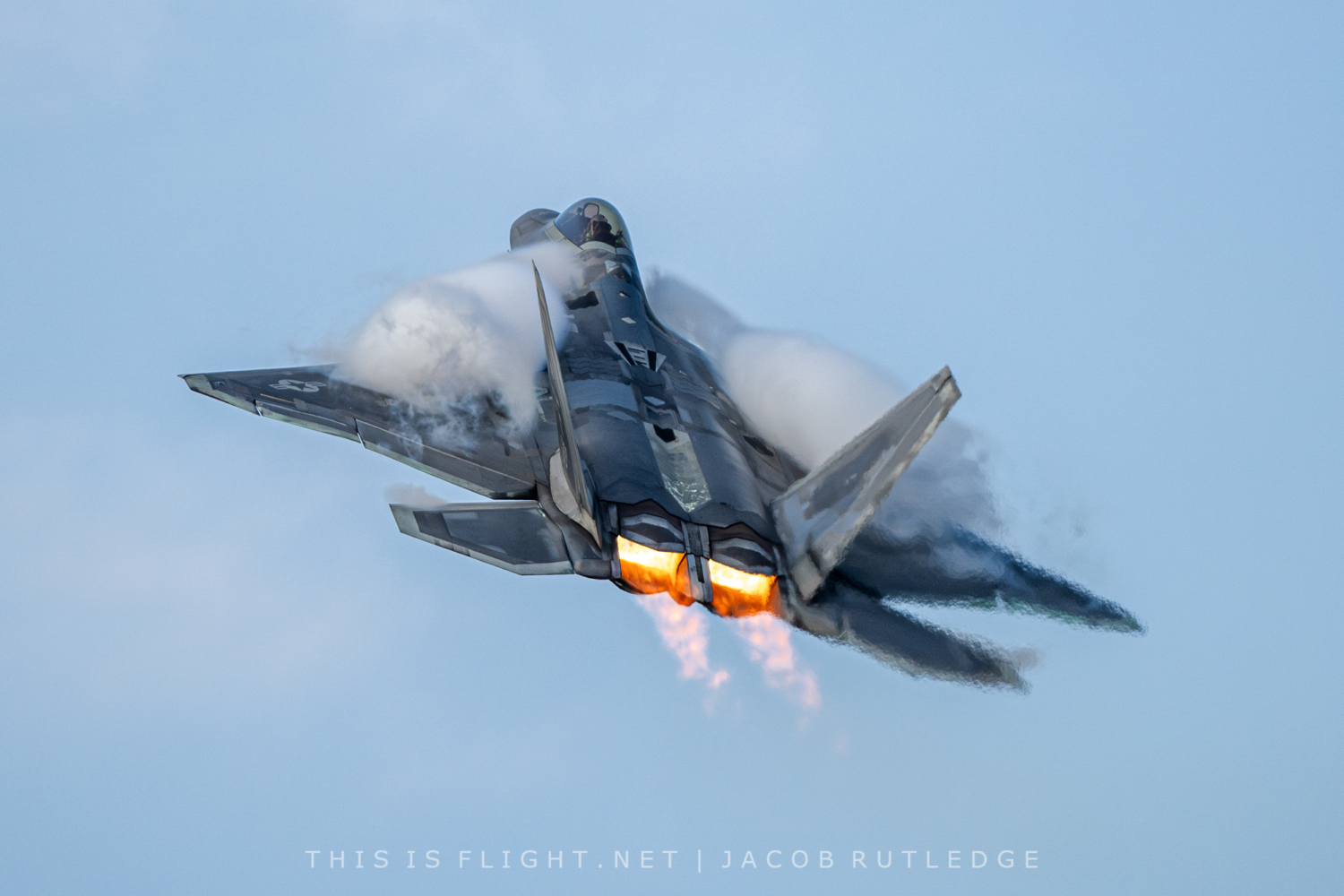 The most intense demonstration during my visit was executed by the Wisconsin National Guard. At over ten minutes of in-your-face action, it was probably the closest most civilians would ever want to get to how the National Guard trains. The program consisted of multiple rounds of Blackhawk helicopter dropping off soldiers at show center. A mock attack with pyro then starts, with an F-35A sweeping in to provide close air support, while another round of Blackhawks with medics onboard arrive to rescue the wounded. Mid-demonstration, a KC-135R Stratortanker drags the F-35A behind it in a mock refueling demonstration, before the F-35 goes back to work clearing the field so the troops can recover back to base. This is the first time I've seen a multiple asset demonstration that showed the cooperative nature of fixed wing and rotary wing assets and the demonstration certainly left a lasting impression on me.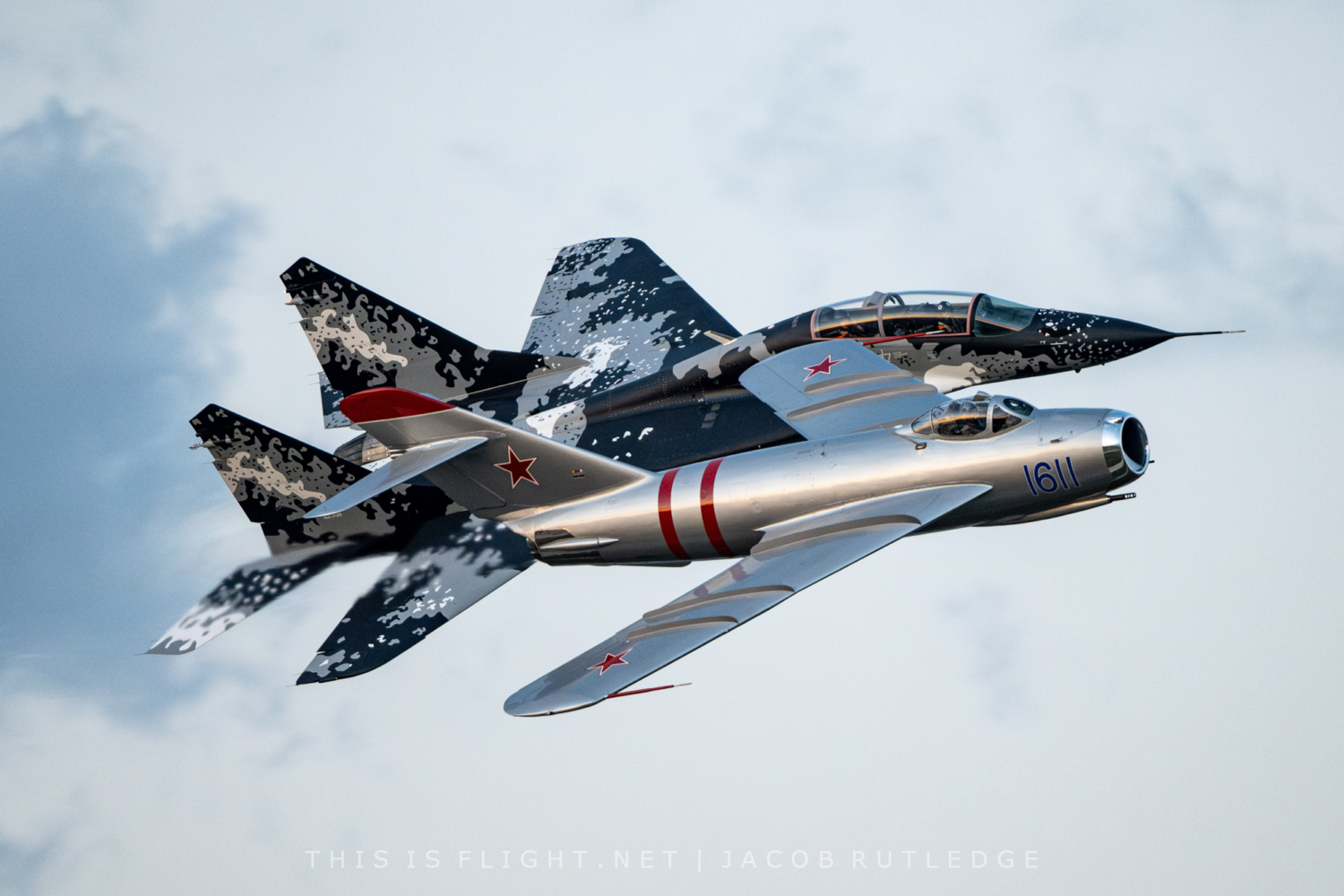 The night show provided an opportunity most airshow attendees don't get: the chance to see an aircraft like the MiG-17 or F-22 with afterburners at dusk. The golden hour light was amazing and the lower lighting conditions made the afterburners stand out. I was particularly impressed with Randy Ball's high-speed, low passes just above the runway at over 600mph/965kmh; it was challenging to get a great shot in low light conditions but Randy is the king of low passes giving the crowd multiple opportunities for that sharp shot. Around the time night set in, I started having some technical difficulties with my gear and decided to pack everything up and just be in the moment. It was a cool summer night and I was surrounded by friends and their friends enjoying one of the greatest shows on earth.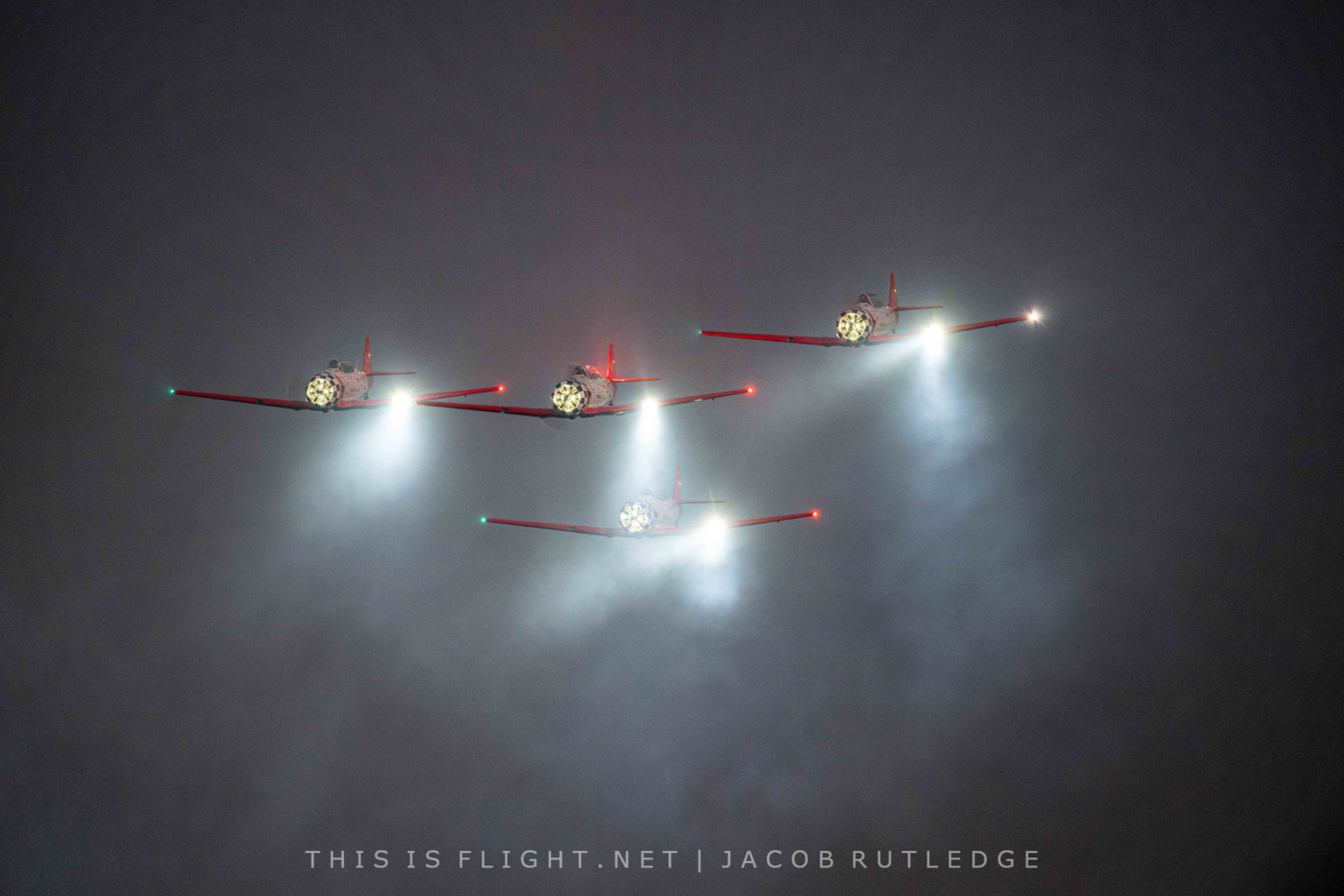 Outside of the formal air shows, I witnessed numerous military aircraft arrivals and departures including the F-15 Eagle, A-10 Thunderbolt, F-35 Lighting II, and F/A-18 Super Hornets.
The static displays were not the most diverse or the largest I had ever seen, but I can tell you that the first time I walked into Boeing Plaza, I felt like I had truly arrived. Right as I was walking in for the first time on Thursday, B-29 "Doc" was being towed in and a C-5 Super Galaxy was taxiing in to replace an aircraft that had departed earlier in the morning. The outboard engines had been shut off, but being that close to a C-5 moving under its own power will be an experience I won't soon forget.
I mentioned earlier that you are going to miss something. Aircraft that I missed earlier in the week include the Dreamlifter and the NASA Super Guppy. Luckily for me and everyone that did not attend, the social media and live stream coverage helped fill in the gaps.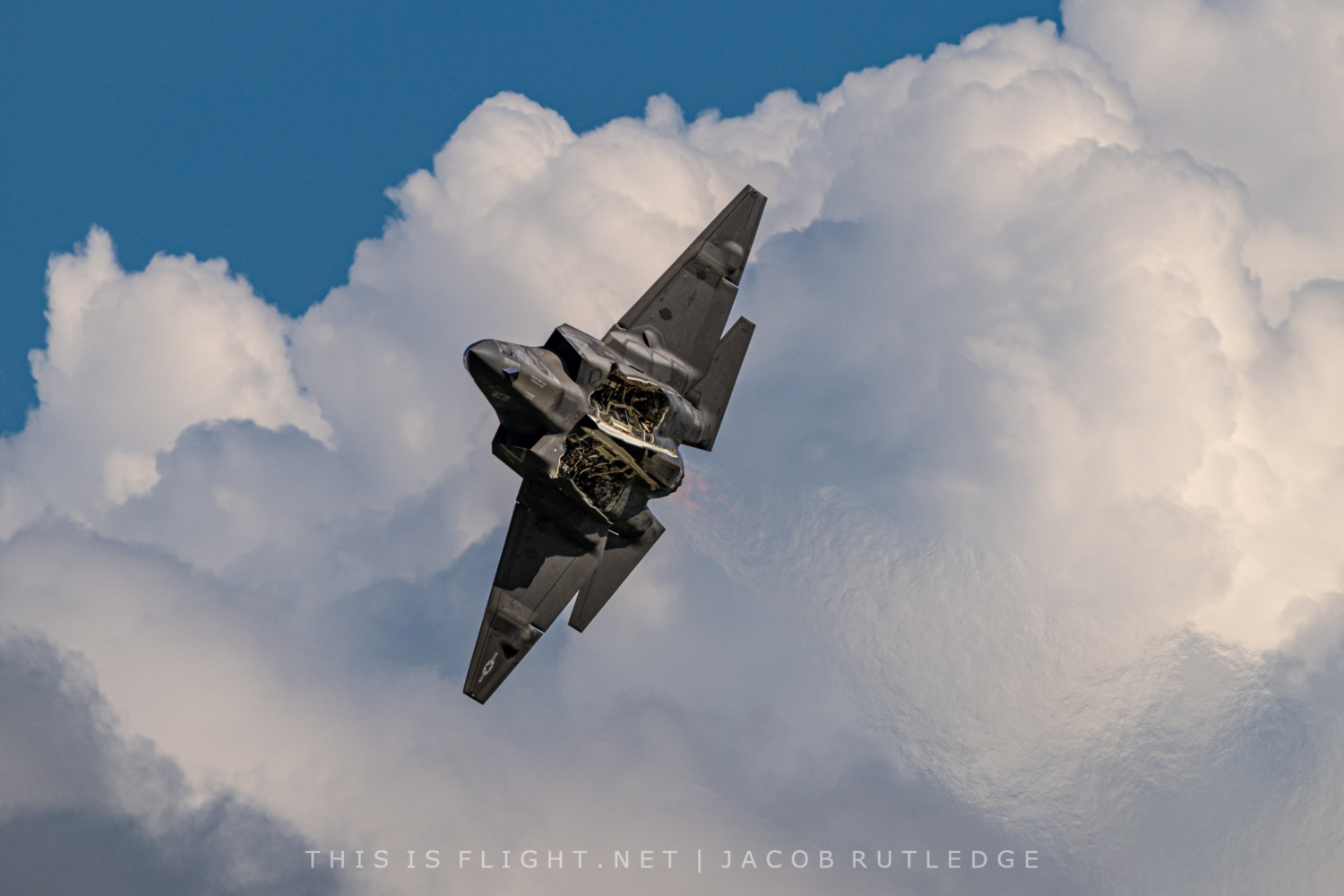 There are a multitude of ways to experience multiple days at Oshkosh. Personally, I elected to camp. Camping was more than 80% cheaper than a hotel room, and cut out a probable 30+ minute drive in each direction, allowing me to come and go throughout the day if needed. Portable toilets were readily available – I never waited in line to use the restroom or take a shower. While I did pack enough food for two meals a day, I could have easily not packed any food and bought all my food on the showgrounds. Prices were not cheap but in line with what I would expect for an event of this caliber: $12 for a dressed cheeseburger, $2 for bottled water and $4 for a soft drink. Bringing my food also allowed for some healthier options like cereal with bananas for breakfast and salads for lunch. This was important as it was hot on Thursday reaching a temperature of 93°F/34°C.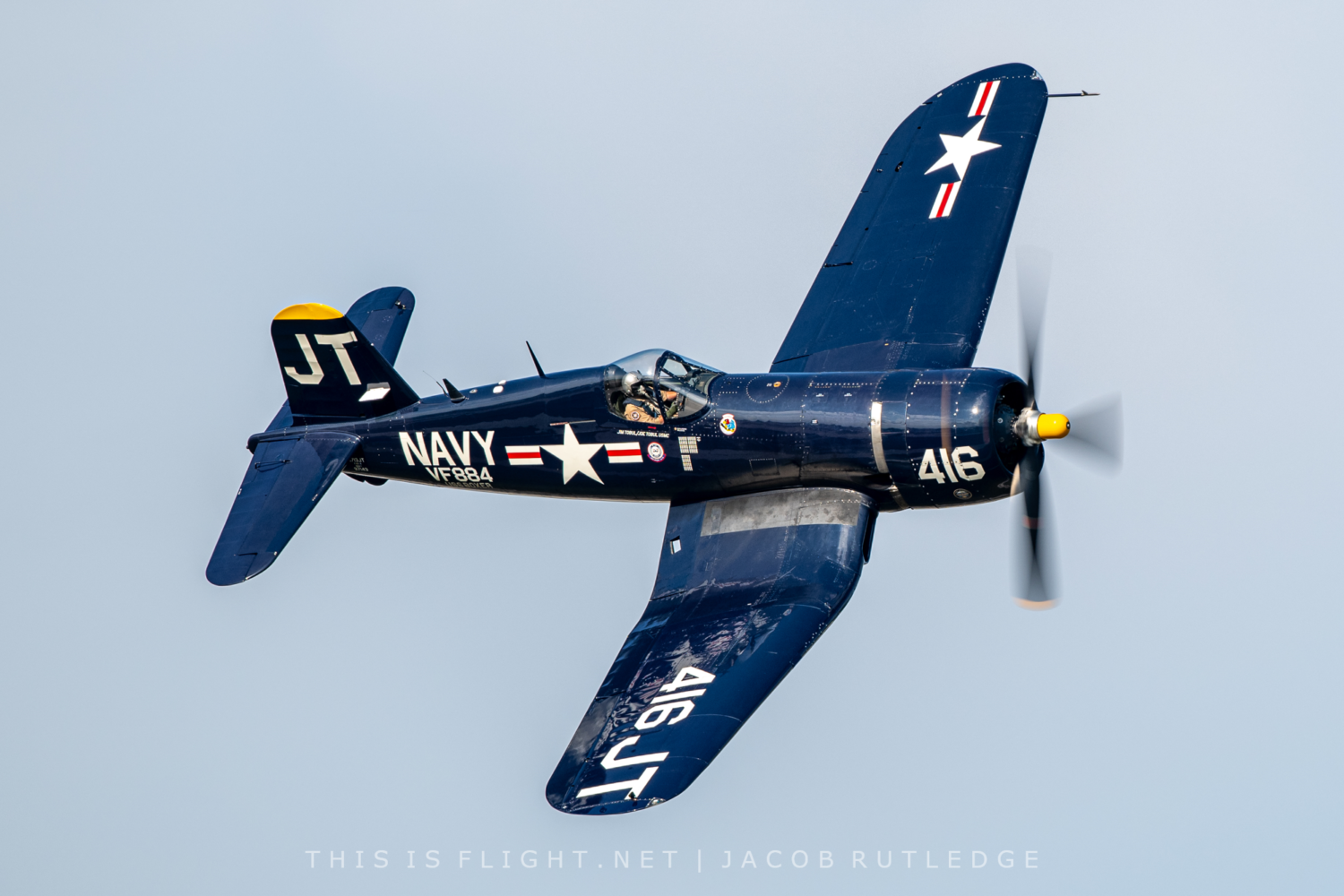 It is important to note that the campground is huge! I got pretty lucky when I showed up on Thursday morning and snagged a good spot with great neighbors that was also relatively close to one of the show gates. At Oshkosh, however, "close" is a relative term – in reality it was still 4000ft/1200m away. That may not sound like much, but consider that is just to the entry gate. Once on the grounds, you may walk at least that much before you find a spot to drop off your gear for the airshow, every day. I reached out to several folks before the show for guidance. The ones that had camped before all said the same thing…. bring a bike. This proved to be good advice, but be aware the campground roads can be pretty rough and/or muddy. A mountain bike is best.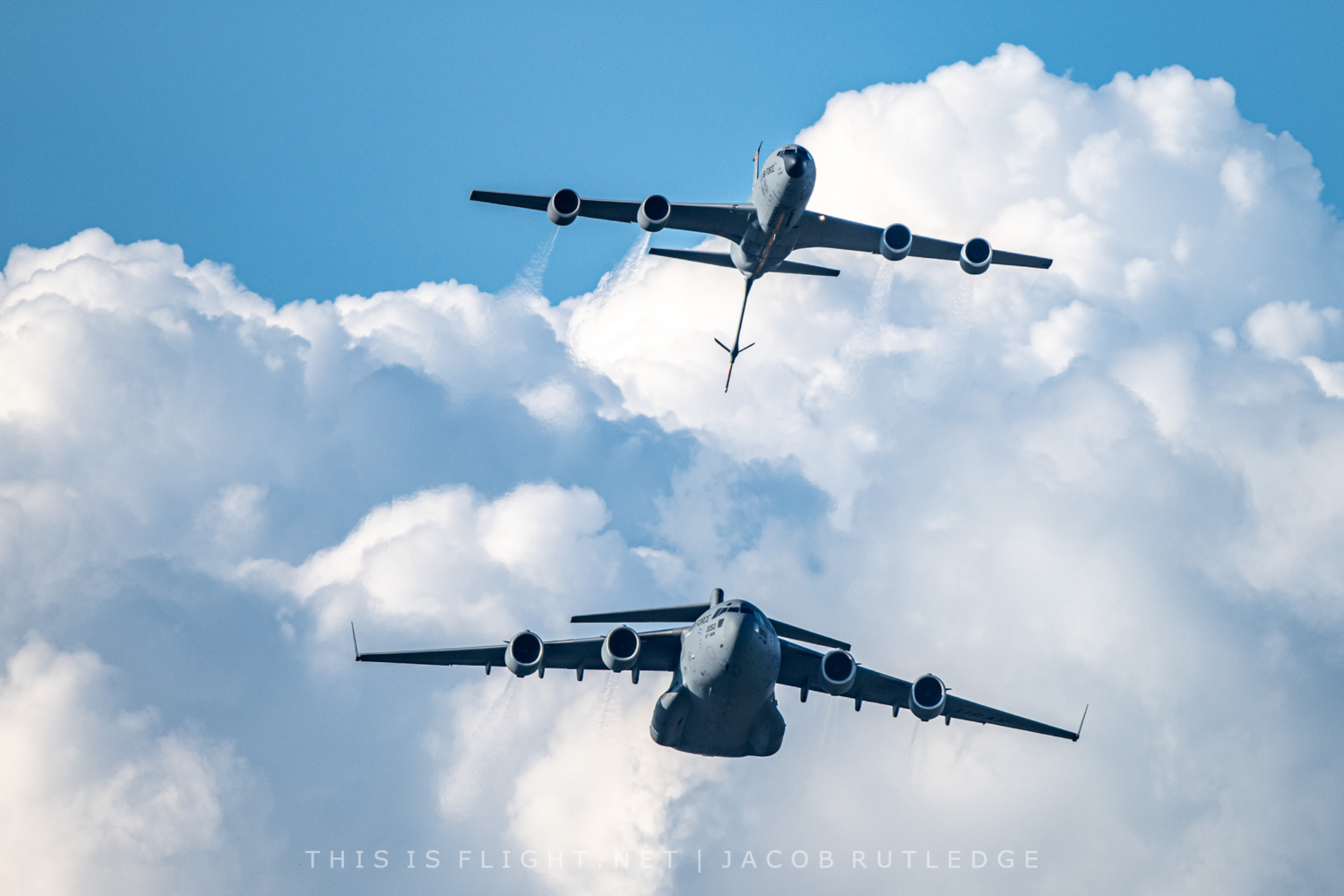 It is easy to get caught up in the aircraft but AirVenture is really about the people. It really is the go-to event in the US for folks with a passion for aviation.
A special thank you goes out to Trevor from Airshow360 as well as Ryan and the rest of the AirshowStuff team for the warm welcome and orientation. I owe a healthy portion of my Oshkosh experience to their hospitality. I am looking forward to seeing everyone at EAA AirVenture sometime between July 22nd and July 28th, 2024! Will I see you there?