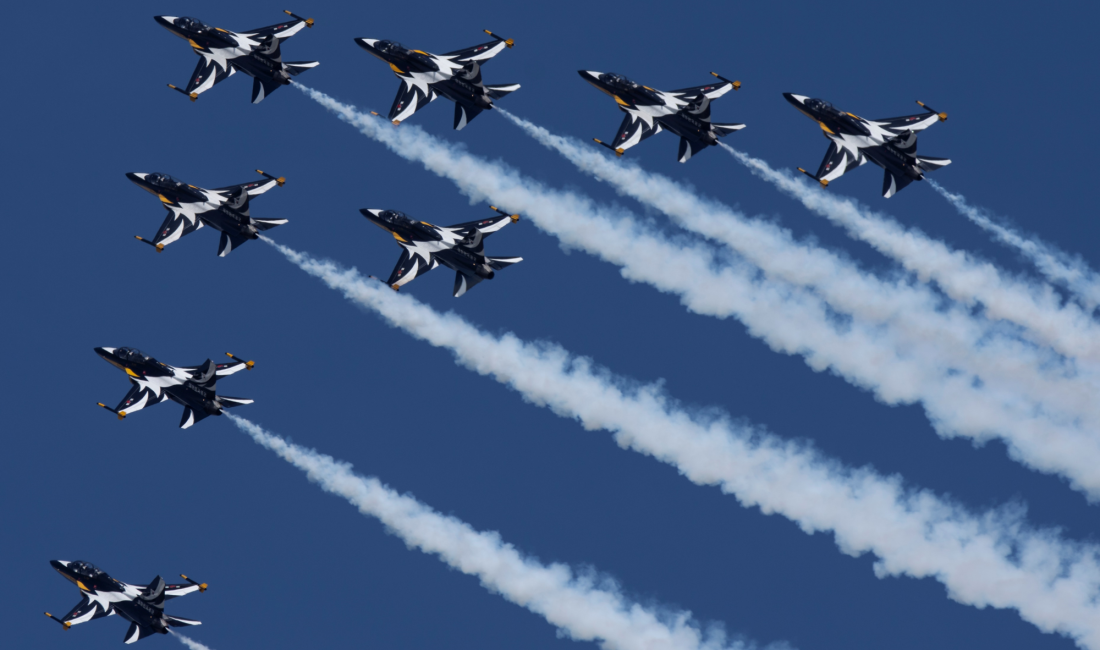 GUIDE BY ADAM LANDAU | PHOTOS BY ALEX PRINS, JAMES CONNOLLY & JIM LUCAS

The Royal International Air Tattoo at RAF Fairford, England, is the largest and most prestigious military airshow in the world, with a famous two mile-long static display and over seven hours of flying displays on the main show days, featuring many of the world's best aerobatic teams and jet demonstrations.
As well as a regular line up of Europe's top airshow acts – the Frecce Tricolori, Finnish F-18, Couteau Delta and countless others – RIAT also has a reputation for attracting true rarities. This has included the European airshow debuts of the F-22 Raptor in 2010, the first international appearance of the Black Eagles in 2012, the first visit to the UK by a Japanese maritime aircraft in 2015, a USAF-themed show headlined by the Thunderbrids in 2017 and a trio of venerable jets (Ukrainian Su-27 Flanker, Spanish Navy AV-8B Harrier and Romanian MiG-21 LanceR) in 2019. With a line up like that, it's little wonder that RIAT is on the bucket lists of most of the world's airshow enthusiasts.