An aircraft of the Frecce Tricolori has crashed on take off from Turin, hitting a family car.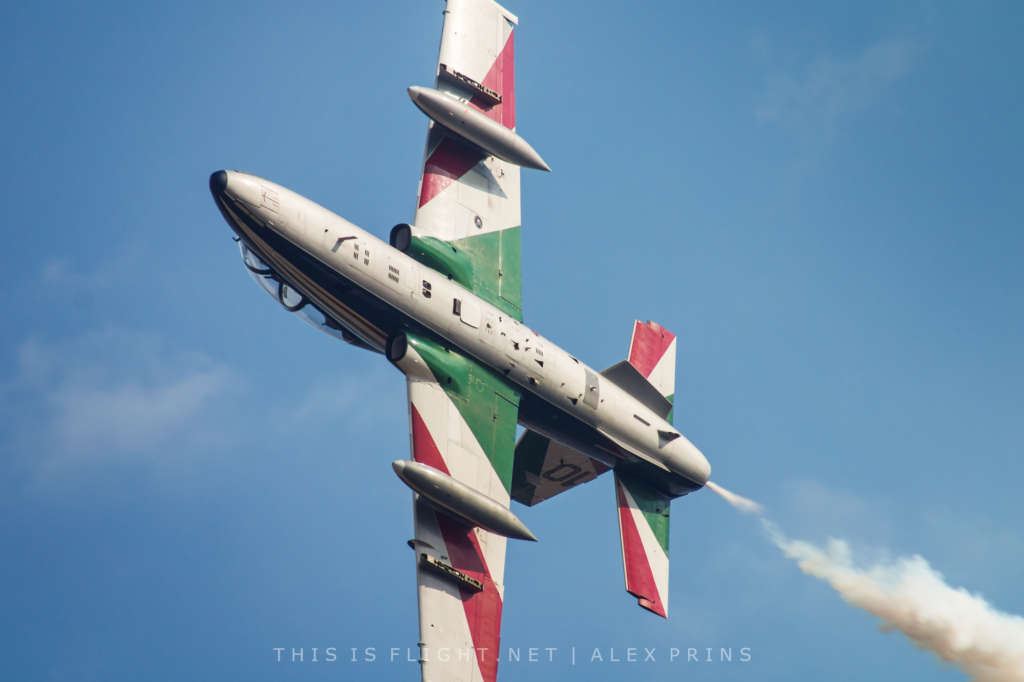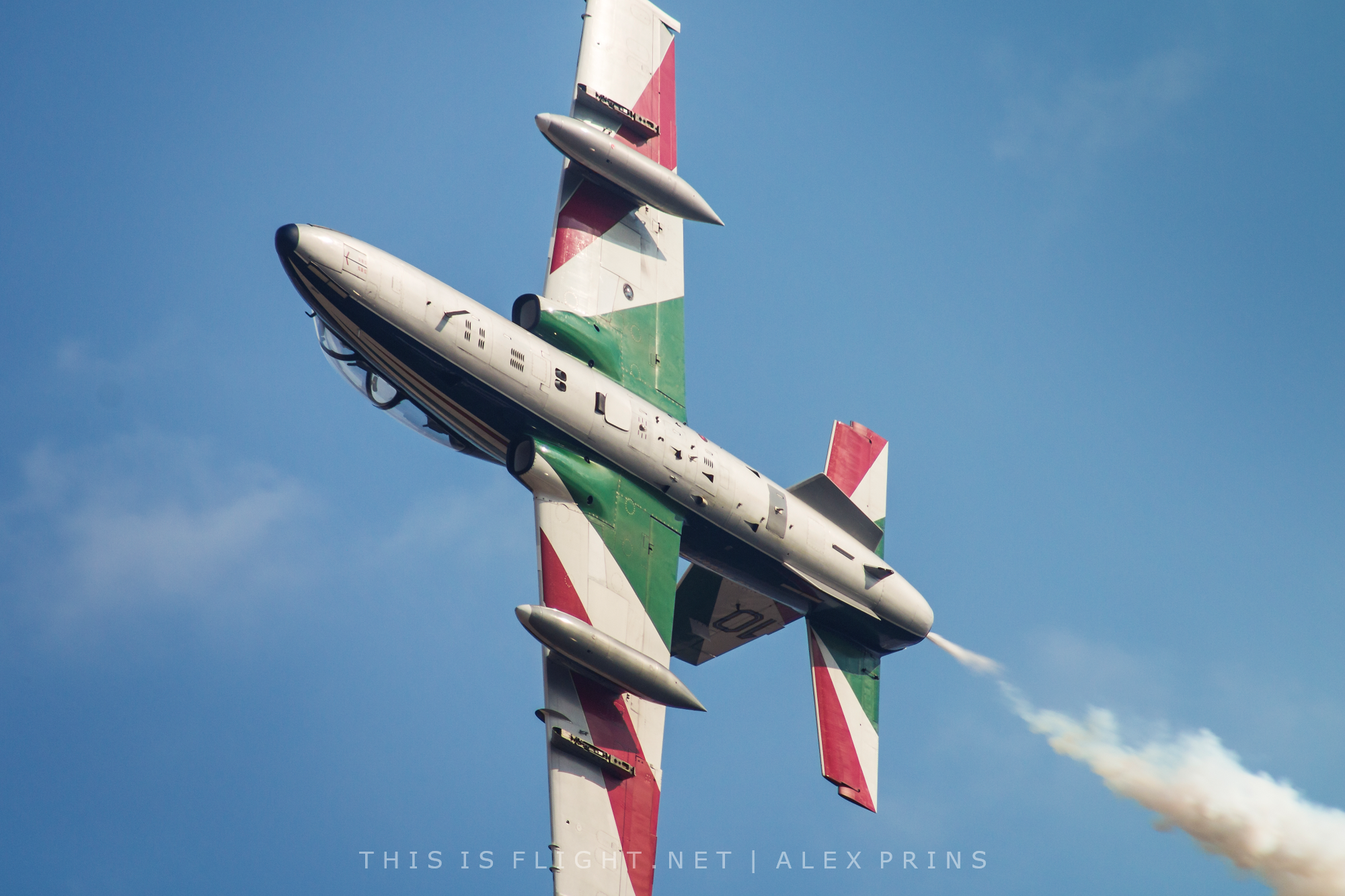 The striken MB-339A/PAN was taking off in formation with the rest of the team ahead of an air display practice in Vercelli, 65km away, when it appeared to lose power at very low level and sank to the ground. The pilot ejected and suffered burns, but the aircraft crashed into a car, killing a five year old girl and injuring three others. Investigators will now attempt to discover the cause of the accident, with a bird strike being the leading hypothesis.
The accident comes at the end of a tragic season for the Frecce Tricolori, who have been a crucial part of the Italian Air Force's 100th anniversary celebrations this year. In late April, Frecce Tricolori pilot Capt. Alessio Ghersi died while flying a light aircraft in northern Italy, just days before the Frecce Tricolori's first show of the season. About three weeks of events were cancelled while a replacement pilot was trained to take over his role.