The RAF Red Arrows have hinted at a major foreign tour next summer in their guidance about flypast applications for 2024.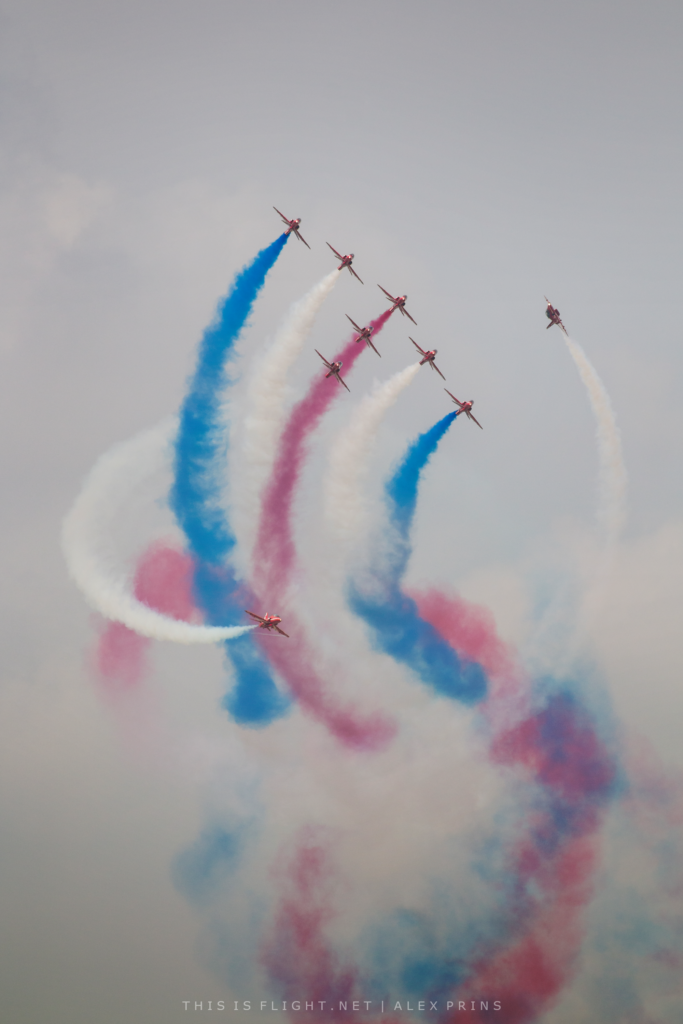 A statement on their website, accompanying 2024's Flypast Application Form, states: "The Red Arrows are only available for flypasts in June and July 2024 due to overseas commitments after this time." This would indicate the that the team will be missing around half of the UK airshow season next year.
A tour of this timing and duration has not been seen since 2019, when a ten-week visit to the United States and Canada spanned August, September and October. The tour had a serious detrimental impact on UK events, which suffered poor attendence and negative press coverage without the Red Arrows as their headline act. Next year's tour would likely prove even more damaging; the industry is in a more precarious position than in 2019 and is still in the process of recovering from the COVID-19 pandemic, with some of the country's largest airshows facing serious funding uncertainty and being at risk of disappearing altogether.
Furthermore, the main "replacement" civilian headline act booked by airshows to replace the Red Arrows in 2019, the Breitling Jet Team, is no longer available.
Notably, only two major UK airshows have so far announced an intention to hold events during the proposed tour period: the Blackpool Airshow on the 10th-11th August 2024 and the Clacton Airshow on the 22nd-23rd August 2024. The UK's two largest airshows in terms of attendence – Bournemouth and Eastbourne – which are usually held at around the same time, have yet to announce their intentions for 2024 as they grapple with funding uncertainty; the news that the Red Arrows will be unavailable during their usual time slots will only make the shows less likely to return.
A Red Arrows tour has yet to be officially announced and no destination has been mentioned. However, it closely coincides with planned events marking the Royal Canadian Air Force's 100th anniversary.
2024 will be the Red Arrows' 60th display season and is expected to mark the squadron's return to a full nine-ship team for the first time since 2021.