The organisers of Paris Air Legend, held at Melun – Villaroche in France, have revealed a world-first three-ship display of vintage jets for their upcoming airshow, due to be held on the 9th-10th September 2023.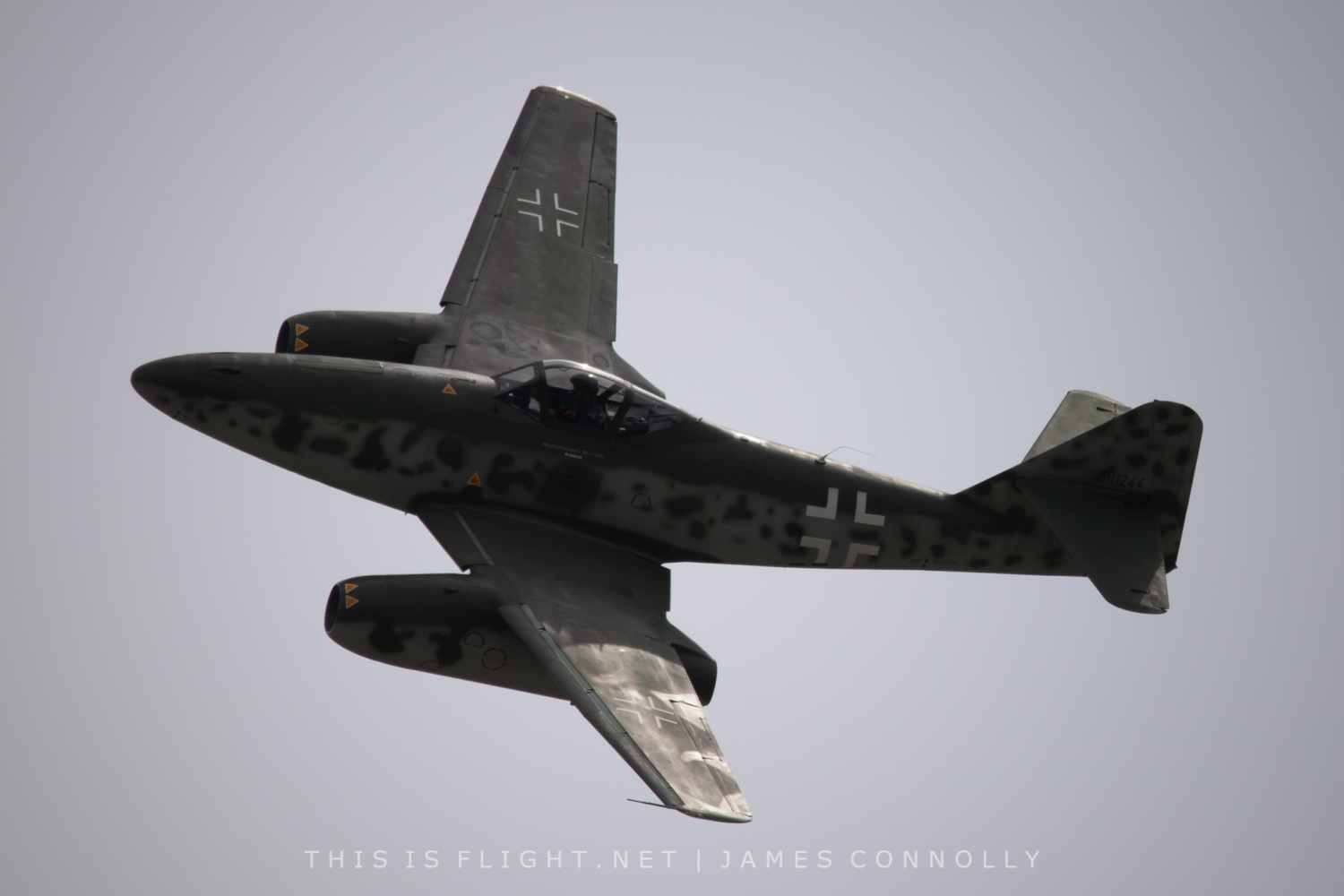 The 40 minute display will see a replica Me262 flying with a CL-13B Sabre Mk.6 (F-86E) and Lim-2B (MiG-15bis), featuring formation passes, a tailchase, and solo aerobatic displays from each aircraft in turn. The display tells the story of early jet aircraft design, recounting the influence that the Me262's swept wings had on post-war Russian and American jet-powered fighters.
The Me262 will be appearing for the very first time at a French airshow. Operated by Airbus Heritage, it is the only airworthy Me262 in Europe and one of just four flying examples worldwide. This year, it is only scheduled to appear at two public events: Air Legend and the Royal International Air Tattoo. The replica German jet was built in the USA in 1993 as part of a limited production run of five aircraft and is aesthetically faithful to the original design, but it is fitted with far more modern and reliable equipment such as strenghtened landing gear and General Electric CJ610 Turbojet engines.
The Lim-2B comes from Fundacja Eskadra in Poland. Making its post-restoration flight in 2021, it is currently the only flying single-seat MiG-15 in Europe.
Finally, Frédéric Akary will be bringing his Avignon-based CL-13B Sabre Mk.6 to Air Legend. His aircraft, which is the only airworthy Sabre in Europe, is the highest-performance version of the Sabre to enter mass production.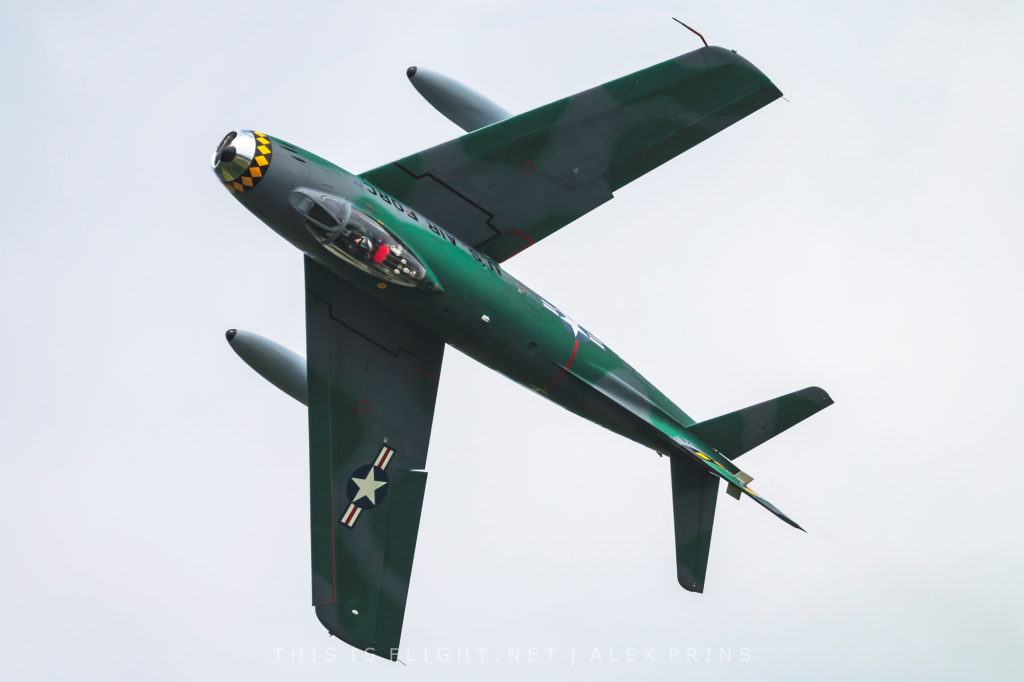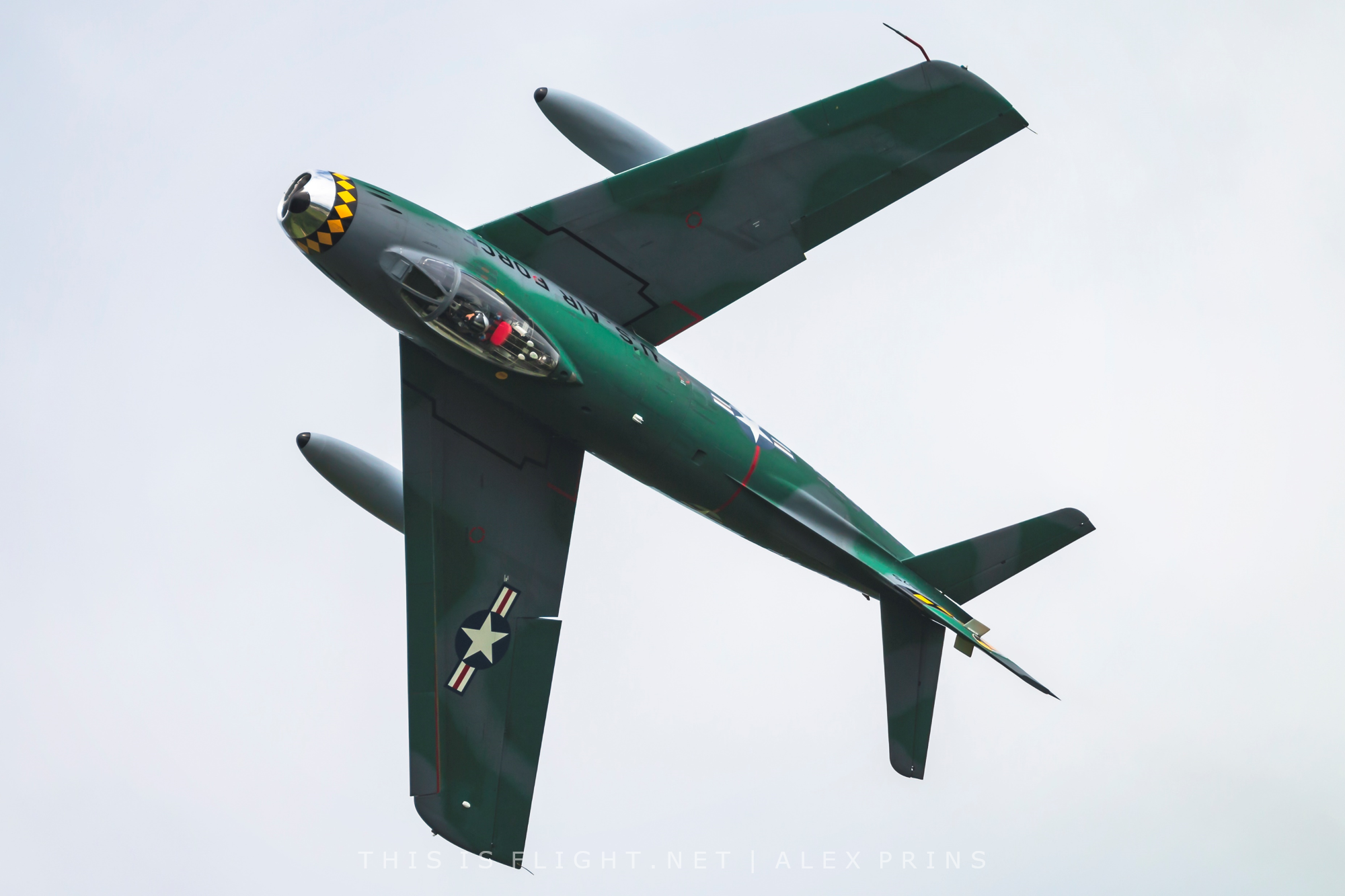 Air Legend has long been trying to combine the Sabre and MiG-15 for a two-ship display, but has been repeatedly set back by engineering problems and poor weather, causing one aircraft or the other to cancel. At one point, this looked set to happen again in 2023, when the Norwegian Air Force Historical Squadron had to withdraw their SB Lim-2 (MiG-15UTI) from the show – but airshow organisers were able to secure a last-minute commitment from Fundacja Eskadra instead.
The trio of jets joins a remarkable line up of vintage aircraft, which also includes four Fouga Magisters, three P-51D Mustangs, three Beech 18s, two T-28 Trojans, two DC-3s, two Hurricanes, two F4U Corsairs, a Fouga Zephyr, Morane Saulnier Paris, Vampire FB.6, AD-4 Skyraider, OV-10B Bronco, Spitfire Mk.V, Spitfire Mk.XIV, three P-51D Mustangs, a Lockheed Electra, B-17G Flying Fortress, B-25 Mitchell, P-38 Lightning, Morane 406, P-40N Warhawk, Junkers Ju52, Storch, Yak-3, Yak-11, P-47D Thunderbolt, Fury Mk.II, PBY-5A Catalina and several others.