An EF-18A Hornet of the Spanish Air Force has crashed during a families day at Zaragoza Air Base.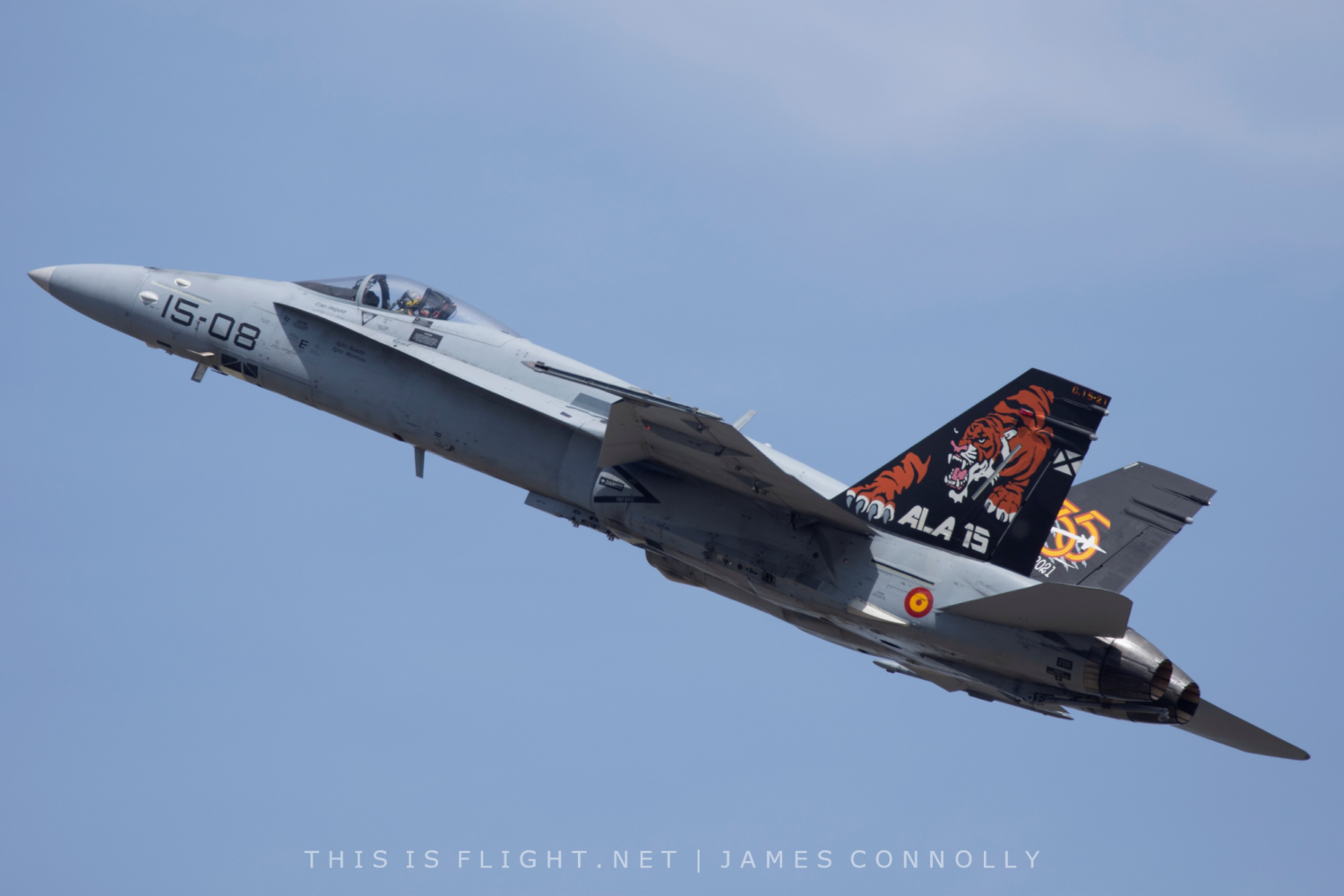 According to the Civil Guard, the aircraft experienced an unknown technical problem before crashing in an empty field. The pilot ejected and is reportedly in a good condition, but has been hospitalised as a precaution. The accident occured at 12:10 local time on Saturday 20th May.
Spain operated 84 EF-18 – officially known as the C.15 in Spanish service – alongside the more advanced C.16 Typhoon. On the airshow circuit, the aircraft is well-known in Europe for its high-quality airshow appearances, specialising in flying manoeuvres with a very high angles of attack. The aircraft has three public displays scheduled this season, at Gijón, Spain in July, Kecskemét, Hungary in August and Kleine Brogel, Belgium in September. These future dates may well be affected by today's accident.