UPDATE: Since this article was published, the Turkish Stars visit to the UK has been cancelled. According to the Air Tattoo, this is because the team's support aircraft are involved in recovery efforts following Turkey's disasterous earthquake earlier this year.
The Turkish national aerobatic team will be visiting this year's Royal International Air Tattoo – their first time in Britian since 2010.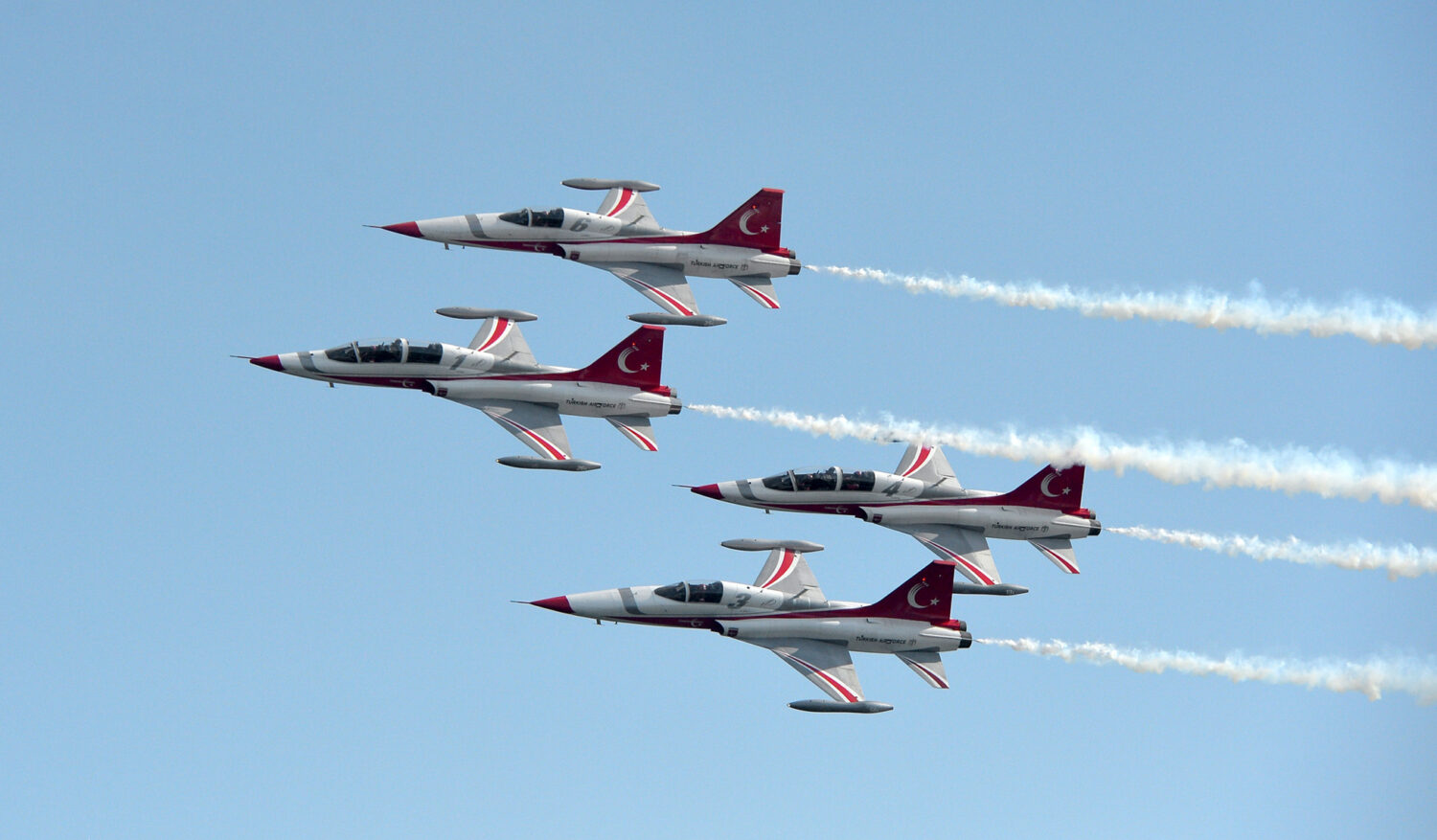 RIAT regulars in the 1990s, the Turkish Stars became rare participants at western European airshows after the turn of the century. Their last visit to RIAT was for the cancelled 2008 show, followed by a trip to Waddington in 2010. At that stage, the team flew eight NF-5A-2000/B-2000 Freedom Fighters. The team now flies as a six-ship, but has gained a fresh new paint scheme.
Nowadays, the Turkish Stars are the only Turkish Air Force unit operating the F-5, with the type having been retired from other roles around a decade ago. Given their infrequent visits to the UK, this will quite possibly be the last chance to see them flying the type in British skies: the F-5's successor, the locally-designed TAI Hürjet supersonic advanced jet trainer and light attack platform made its first flight on the 25th April 2023, and is due to enter service in 2025. One of its first priorities will be to replace the Turkish Stars' F-5s and the air forces's T-38 trainer fleet. Later, the Hürjet will also augment the F-16C in the light attack role.
Other recent visits to western Europe included a display at the Sanicole Airshow 2022 in Belgium and the Festival Aereo Internacional Torre del Mar 2017 in Spain.