The Republic of Korea's Black Eagles will attend the Langkawi International Maritime & Aerospace Exhibition 2023, according to press agency Yonhap, just months after the aircraft's manufacturer secured a major export order from Malaysia.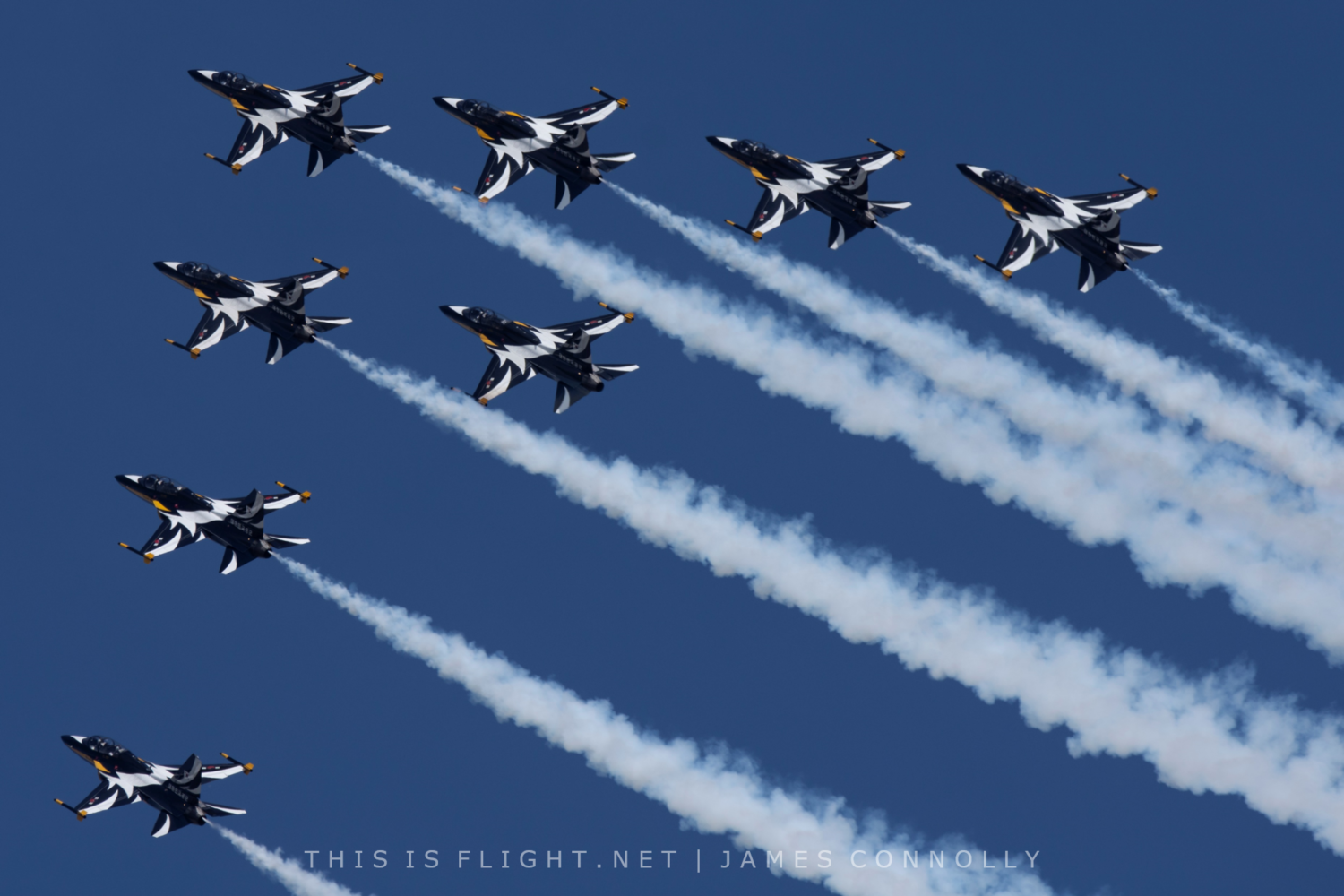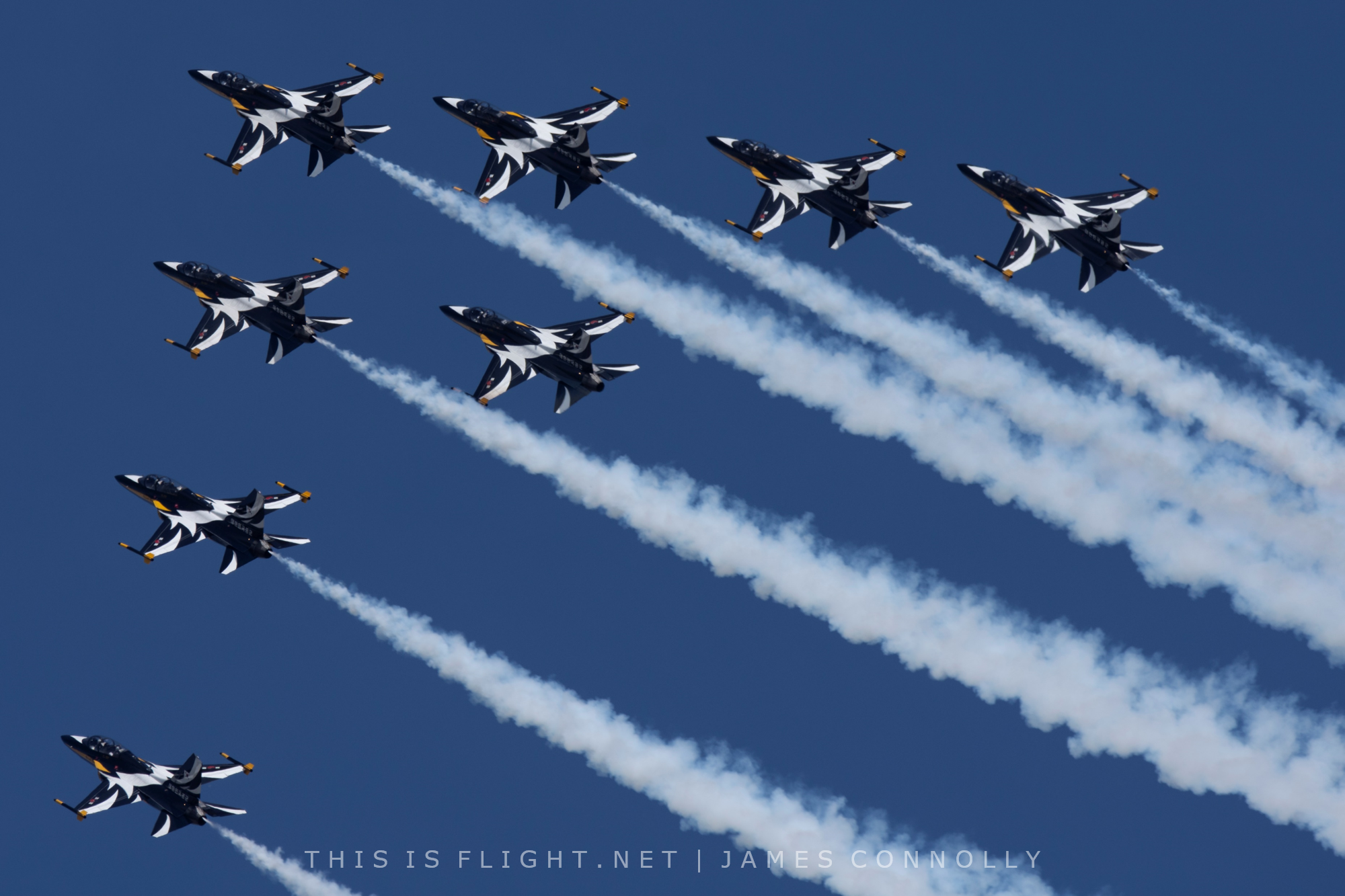 LIMA '23 will be the Black Eagles' second visit to LIMA, with the first having taken place in 2017 against the backdrop of Malaysia's Light Combat Aircraft competition. Korea Aerospace Industries finally scored a firm order for the FA-50 from Malaysia (the light combat version of the Black Eagles' T-50B training jets) in February 2023, seeing off a challenge from India's HAL Tejas light multirole fighter. The deal, worth over $900 million, will see Malaysia recieve 18 FA-50s, with first deliveries starting in 2026, and a follow-up order for a further 18 jets still on the cards.
The Black Eagles, who fly eight T-50s, have had their busiest ever period, displaying in the UK, Poland, Egypt, the Philippines and Australia across two seperate tours in the last year, in addition to a full display season in their native Republic of Korea. During this time, the team won awards for the best displays at the Royal International Air Tattoo, the world's largest military airshow, and the Australian International Airshow.
Malaysia will be their third overseas trip in the space of a year, as the team becomes increasingly adept at deploying overseas. A total of nine T-50s and three C-130 support aircraft will be deployed to the show, which will take place at Langkawi's international airport on the 23rd-27th May.