Team Yakovlevs, one of the largest and best-known civilian aerobatic teams in Europe, has announced that they have ceased flying with immediate effect, cancelling their farewell season.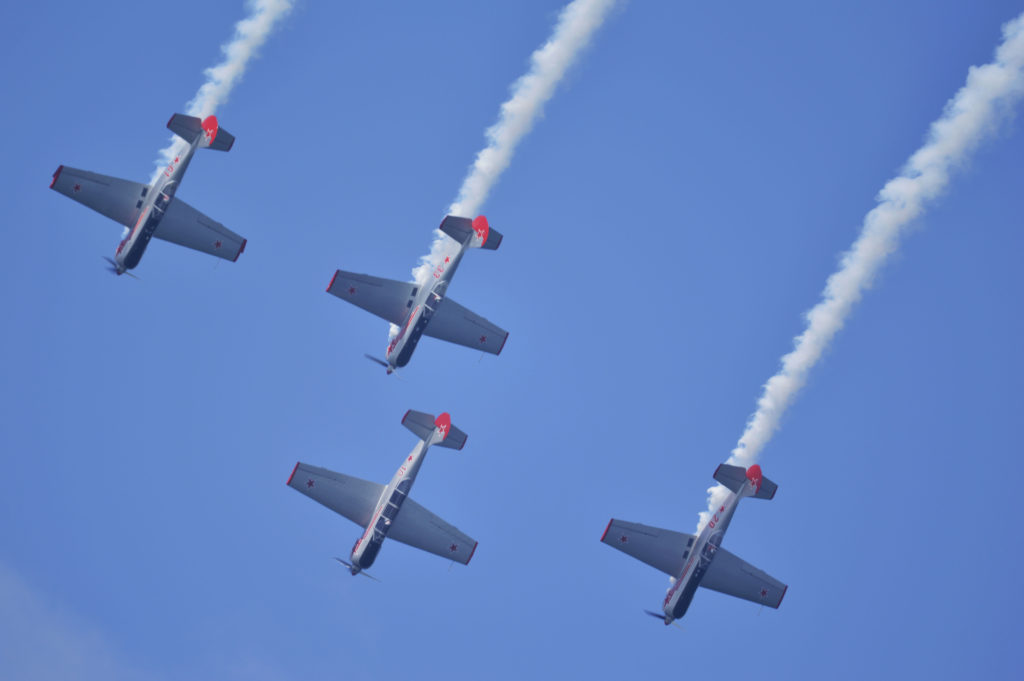 The team, founded in 1998, announced late last year that 2023 would be their final display season, adding that they had "lots of displays already booked" in the UK and France. This was expected to include the UK debut of their six-ship display, so far only performed in France and China, at the Midlands Air Festival on the 3rd-4th June.
However, the team has recently notified those events that they would be unable to fulfill their commitments, and today wrote in Facebook: "After long deliberation, the team has taken the tough decision to cease all flying operations with immediate effect. We were hoping to have a full season displaying in 2023, but sadly that will not be the case. Thank you to those venues that did want us to display at their venue."
They addeed: "There are many reason….. [sic] but it is what it is. Thank you again to all that have supported us over the last 25 years."
The Yakovlevs currently operated nine Yak-50s and Yak-52s from their base at Henstridge in the UK, and performed displays around the world with two, four or six aircraft. During their 24 years of existance, they performed over 2,000 displays across Europe and Asia. They also provided aircraft for two-ship act Team Phoenix. It is not clear what will happen to their aircraft.
The end of the Yakovlevs brings challenges for the European airshow industry; with the Blades also announcing that 2022 was their final season, the Baltic Bees currently unable to perform with any more than two aircraft, and the Breitling Jet Team's new sponsor seemingly not having come to fruition, Europe is now very short of large civilian aerobatic teams with strong public profiles. The unexpectedly abrupt end leaves a large gap in the flying display at several major events this season, which will be difficult for airshow organisers to fill.