The much-loved Flying Legends Airshow is to move to a new home at Church Fenton for its 2023 edition, having been forced to relocate from its former home at Duxford in 2020.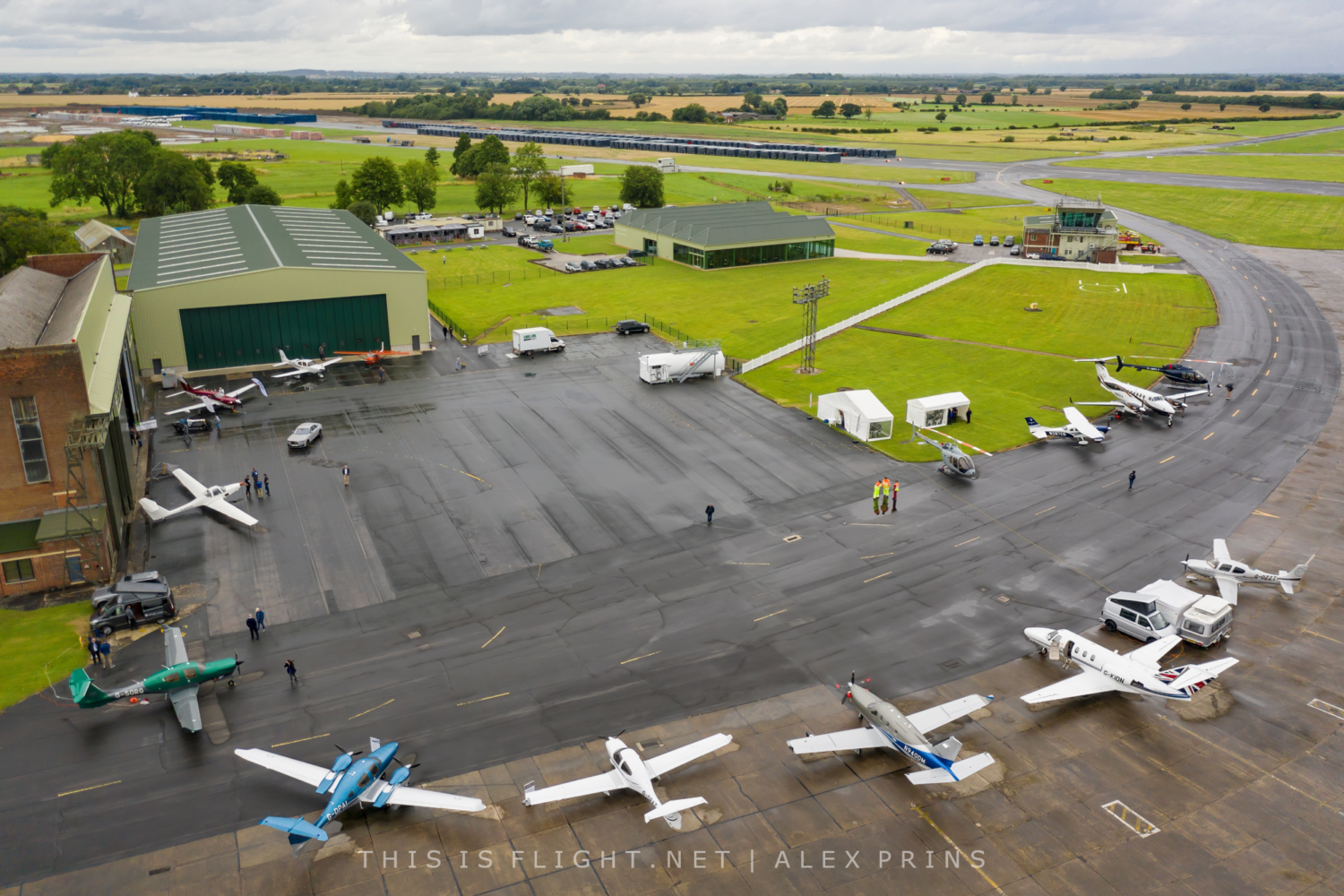 Also known as Leeds East Airport, Church Fenton is an ex-RAF base which opened in 1937, and has been home to types such as the Gloster Gladiator, Brewster Buffalo, Gloster Meteor, Gloster Javelin and Hawker Hunter. In 1959, the base changed from a fighter station to a training base, and was briefly the RAF's main Elementary Flight Training airfield from 1997 until 2003. Sold to private owners in 2014, it is now a business aviation hub and general aviation airport.
The site has a long history of holding airshows, stretching back to the Empire Air Day in 1939. Several popular 'At Home' days were held annually. The last RAF airshow was held in 1994, but display flying returned to the airport when the one-off Great Yorkshire Airshow was held at the site in 2015.
The announcement comes as something of a surprise, as The Fighter Collection originally stated that one of the criteria for a new venue was for it to be located near to Duxford. Following the recent axing of airshows at Sunderland and East Fortune, the re-homed Flying Legends will, by a narrow margin, be the most northerly major flying display in England this year, and the second most notherly in the UK as a whole.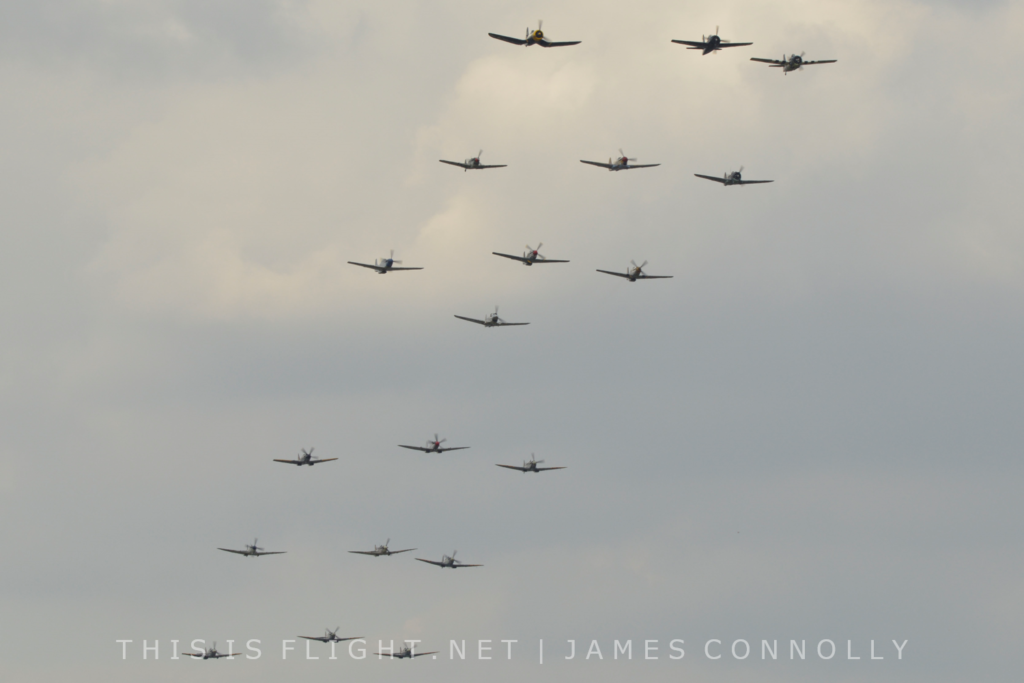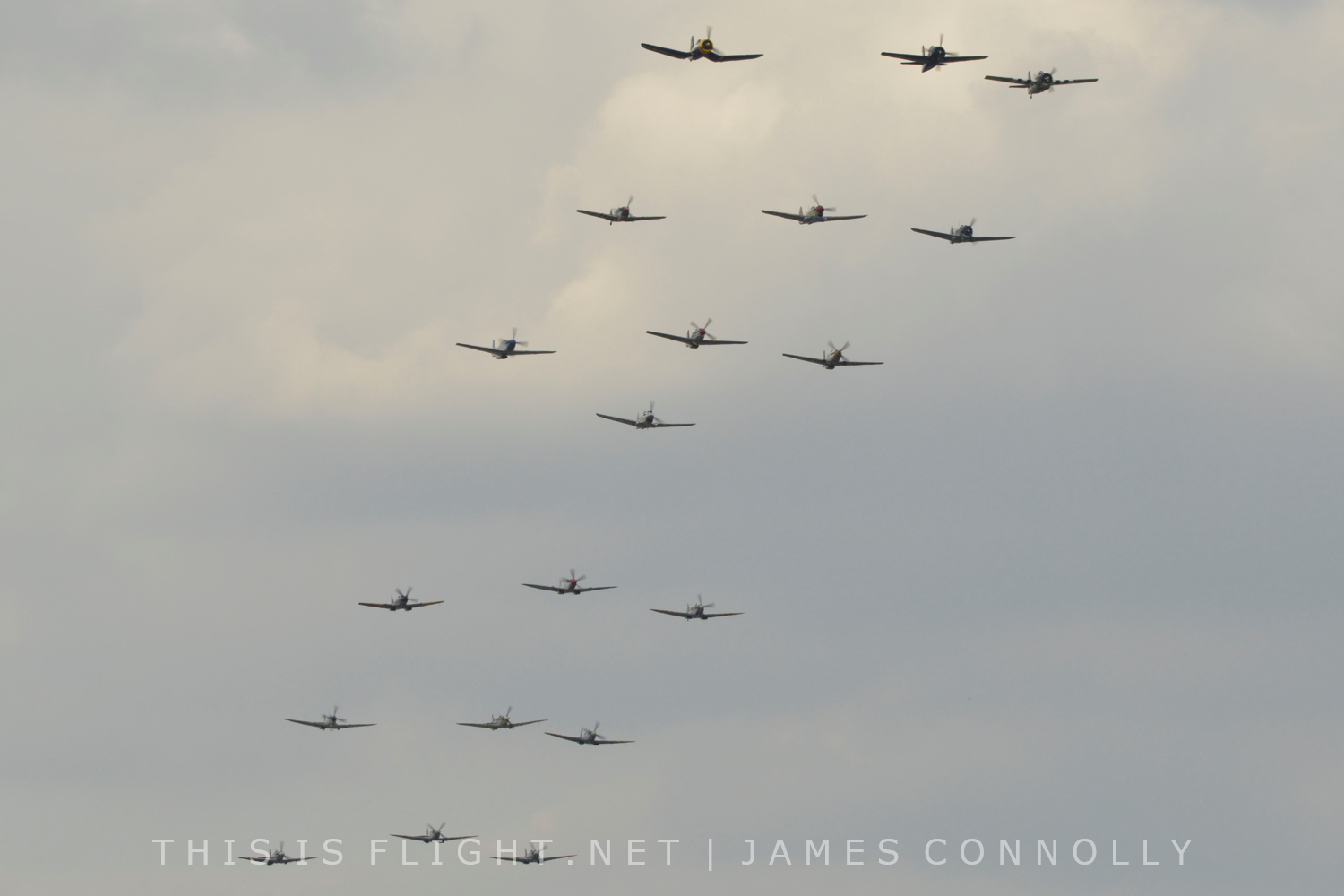 Flying Legends, which is generally regarded as the world's premier warbird airshow, has been looking for a new home since 2020, when it was forced to relocate from IWM Duxford. IWM said at the time that it was "mutually beneficial" for the show to move out, with the museum facing severe financial strain at the time and was potentially able to reap larger profits by running all its airshows in-house. However, it transpired that IWM did not use the now-vacant slot to establish their own equivalent event.
After a short search for a new venue, Flying Legends announced a move to nearby Sywell for the 2021 show, but the event was ultimately cancelled at relatively short notice due to the pandemic. No show was held in 2022, as a venue could not be found. However, rumours of the event's revival in 2023 began circulating in early January when the USAF Air Combat Command released a list of overseas dates for their F-35A Lightning II solo display, which included mention of an F-35 heritage flight at Flying Legends, scheduled to be held at an undetermined UK location on the 15th-16th July.
In announcing their move to Church Fenton, Flying Legends have now confirmed that plan. However, no specific aircraft have been confirmed at this stage. Typically the show features around 30 warbirds from the 1930s and 1940s, which arrive from across Europe to participate in the show's trademark tightly-choreographed flying display, capped off by a spectacular series of mass formation flypasts as the event's finale.