The World Championship Air Race (WCAR) is making a fresh attempt at returning to the calendar, masterminded by the Hong Kong investor who obtained the rights to the sport from Red Bull in 2020 – but race pilots and contractors say they are not involved in the event.
Investor, entrepreneur and air race fan Michael Leung launched the WCAR 2023-24 race season at a Hong Kong activation ceremony on the 8th December 2022, joined by partners and senior officials from the world governing body of air sports, the FAI.
Mr Leung initially took over the rights to the air race following Red Bull's withdrawal in 2019, employing various ex-Red Bull Air Race staff, pilots and officials to bring the sport back to life. His series, named WCAR, was officially recognised by the FAI as the continuation of the Red Bull Air Race, and was granted 15 year exlusive rights to host manned pylon air racing competitions. Significant progress was made in planning a 2022 race season, including agreeing host cities and signing up former Red Bull Air Race pilots to compete. However, the organising team abruptly split with Mr Leung in September 2021 and attempted to organise the races independently, taking all 12 top-tier race pilots, host city agreements and Red Bull's air race equipment with them.
In need of a new backer, the offshoot series was bought out by US media and technology company Touchpoint Group Holdings. It was rebranded to "Air Race", reflecting the fact it was no longer endorsed by the FAI, and, therefore, was not a World Championship event. Air Race came close to holding several events in 2022, but all were ultimately cancelled, leading Touchpoint to divest itself of Air Race in October 2022.
It is now becoming clear that, at the same time as Air Race worked towards its failed 2022 season, Mr Leung's WCAR racing series had retained its FAI backing and was also aiming to hold races. Now, WCAR has officially launched a 2023-24 racing season, which will be staged in partnership with Mr Leung's technology and "Web 3.0" startup iSHANG.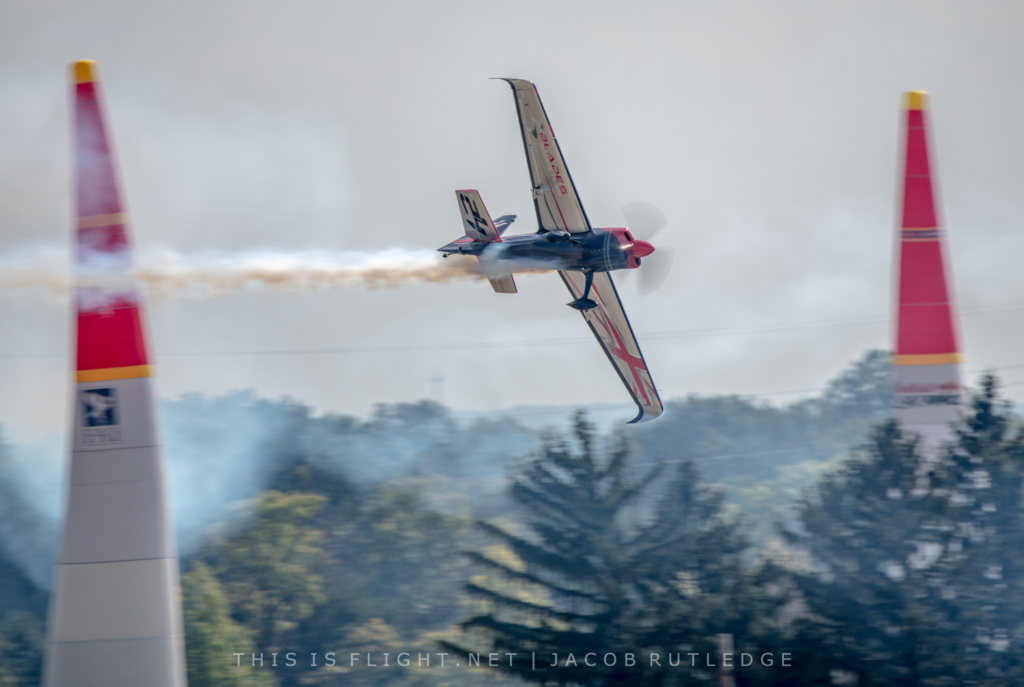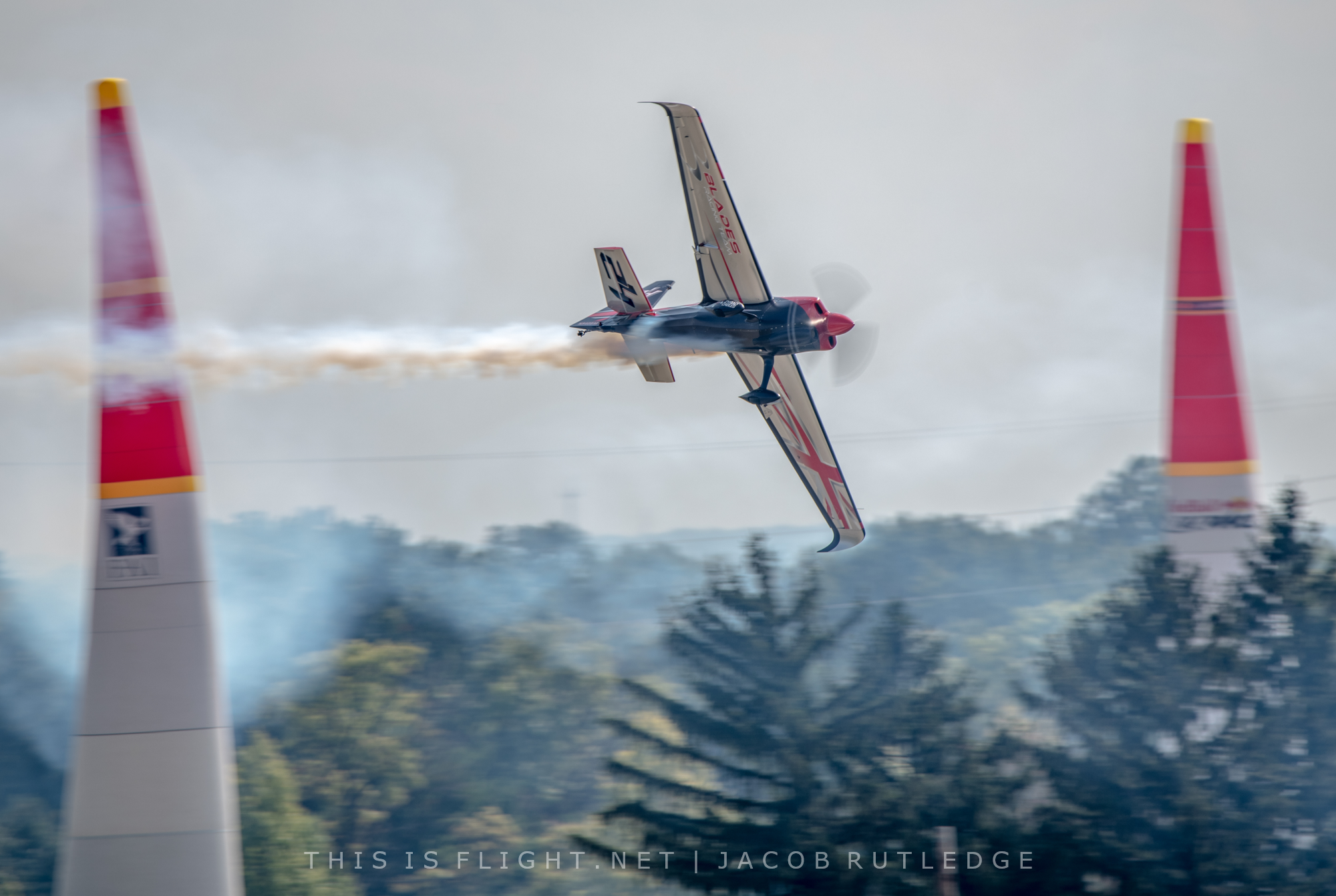 Little is known about Mr Leung's planned WCAR series and few meaningful details were revealed at December's launch ceremony, although several senior FAI officials took part to express their support. Speaking live at the event, FAI Executive Director Andy Chau said the FAI was "thrilled to give the 'smoke on' signal" for WCAR, which will "redefine the future of air racing." However, WCAR does not look likely to include many of the pilots and contractors on which the sport depends.
President of the FAI Dave Monks said, via video link: "On behalf of [the] FAI, I am thrilled to be addressing you at the official activation ceremony of the World Championship Air Race. This series has been several years in the making and it is always a great pleasure to see a new project come to life after the hard work that has gone on behind the scenes."
Seperately, British-Hong Kongese marketing company ASL Global announced that they will be providing WCAR's official promotional merchandise. ASL Global have worked with major companies such as Heineken, Shell and Coca-Cola. Besides the FAI, they are the only external organisation so far to publicly announce a role in the practical operation of WCAR.
In a WCAR press release, Mr Leung said final stage discussions were underway with host cities in Asia, Oceana, Europe, the Americas and the Middle East, adding: "We will soon be announcing all the cities for the 2023-24 race series."
However, scepticism persists, as details of the new sport remain sparse and race pilots appear to have been caught unaware by the announcement. As of January 2023, WCAR has not announced any pilots, host cities or dates. It has no website and a minimal social media presence, communicating solely though press releases published on newswire services. Facebook and Twitter accounts were set up in October, but have not made any posts, and have only three followers at the time of writing.
Two pilots, formerly due to take part in WCAR, and later Air Race, have expressed their surprise at WCAR's 2023-24 season launch. Writing on the World Championship Air Race's Facebook fan group, Kevin Coleman said that he "[hasn't] heard anything" about the re-launch, while Melanie Astles said: "one thing is sure, I'm not involved in that project". Aqua Events, who were involved in setting up Red Bull Air Race tracks from 2004-2019, as well as for an Air Race training camp in 2021, said that WCAR still "owed [them] a lot of money from when [they] started in 2021" and that they "would not take this serious [sic]." It is not clear whether their complaint relates to WCAR or Air Race.
The confusion is heightened by the fact that the status of the former Touchpoint-owned Air Race series is also not clear; in August, while still under Touchpoint ownership, Air Race claimed to have struck deals to host races in Japan, Korea and Indonesia during their 2023 season, with Indonesia promised again in 2024. Touchpoint now said they consider the Air Race to be "a discontinued operation". However, as of January 2023, the Air Race website bears a notice reading: "#2023: New website currently under construction," implying that they still hope to hold races, presumably with a new backer.
As it is not in either company's interest for two rival air race series to be developed in parallel, the FAI has previously expressed hope that WCAR and Air Race will soon merge into a single sporting series. However, neither series has publicly acknowledged the existence of their rival – instead, Air Race continued to boast of FAI accreditation and refer to itself using the acronym WCAR long after they split with Mr Leung, further conflating the two brands.
This is Flight has contacted employees who worked on the race for Touchpoint Group Holdings to ask about the status of Air Race, but after several weeks has recieved no response. No contact details are available for the FAI-accredited WCAR organisation; we are pursuing several leads in the hope of finding out more.