The Republic of Korea Air Force Black Eagles will attend the Australian International Airshow 2023 in Avalon, according to South Korean news agency Yonhap.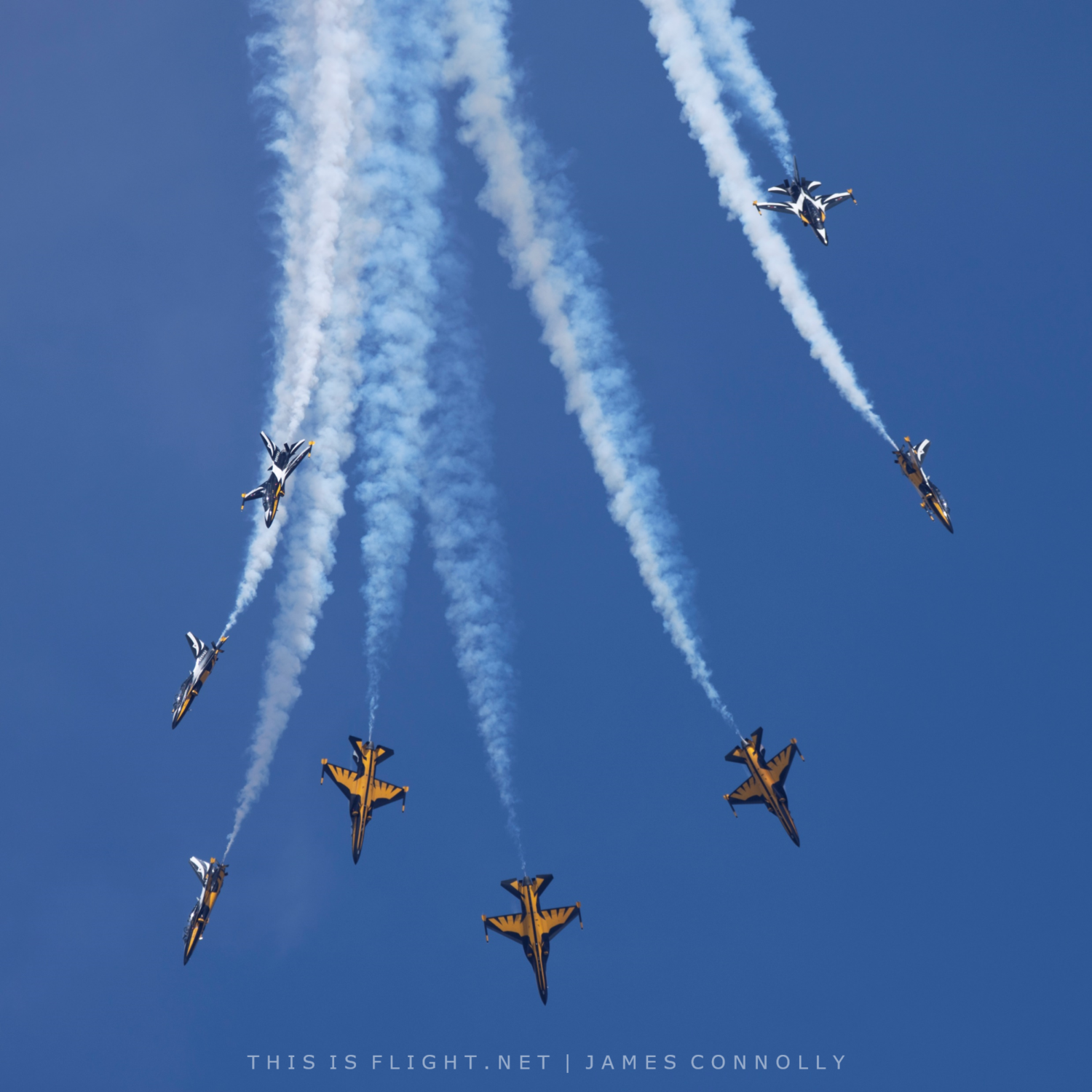 The team will be visiting Australia for the first time, attending the biannual event, which is Australia's largest international airshow and the most important aviation trade event in the southern hemisphere. It will be the seventh country the team has performed in; they visited the UK in 2012 and 2022, Singapore in 2014 and 2016, Malaysia in 2017 and 2019, and Poland, Egypt and the Philippines earlier this year.
Flying eight locally-built KAI T-50B Golden Eagles, the Black Eagles are acknowledged as one of the world's top aerobatic display teams. Their roughly 25 minute display includes dynamic bomb bursts such as the Typhoon Break, Dizzying Break and Rainfall, large formations including Albatross and Star, and complex synchronised aerobatics such as Vortex, Rock and Roll and the Scissor Pass. One of the highlights of the routine sees two aircraft drawing the Taeguek, the national symbol, with their smoke trails.
Yonhap said the air force had considered sending the team to the Australian International Airshow in 2021, but the event was cancelled due to COVID-19. The airshow organisers themselves are yet to confirm the team's participation, but Yonhap has accurately broken stories of all previous Black Eagles tours and the news likely comes direct from the ROKAF or Korean MOD.
The Australian International Airshow will be held from the 28th February-5th March 2023. The final three days will be open to the public.
Following this, the team is likely to return to Korea for their domestic airshow season, which typically runs from April until November. However, some sources have hinted at a return visit to Europe later in the year, with next August's Radom Airshow in Poland having mooted unspecified Korean participation. Poland became the latest customer for the T-50 family of aircraft earlier this year.