Navy Wings have announced that all work is to cease on their beloved Sea Vixen FAW.2, five years after it was badly damaged in a gear-up landing – but work will instead begin on returning their Sea Hawk to flight.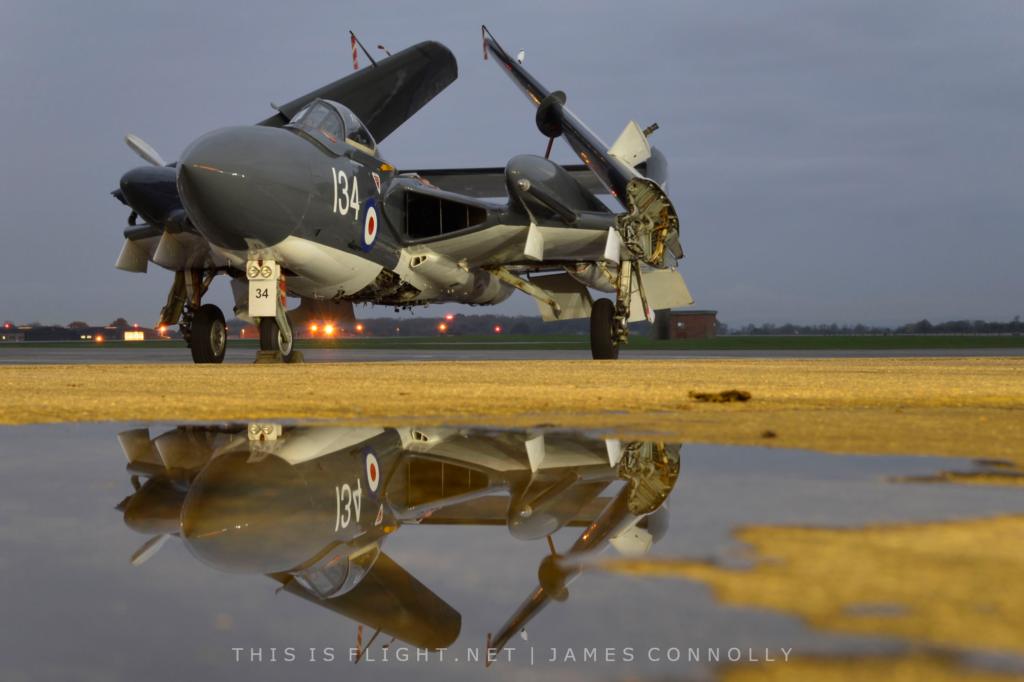 The chairty had been maintaining Sea Vixen XP924 ahead of a potential return-to-flight project since May 2017, when the aircarft suffered a hydraulics failure and landed with gear retracted, causing major structural damage. It had been hoped that funding would be provided, perhaps by public donations or by a "white knight" donor, to return the aircraft to the skies. However, it was announced today that trustees had made the "difficult decision to cease work" on the aircraft, as they have been unable to raise the required funds.
Until the accident, XP924 was the world's only flying Sea Vixen. She had long been a major part of the British airshow scene, flying for Red Bull, the Fly Navy Heritage Trust, and most recently, Navy Wings. She will now be offered to a museum or private collection unless a potential operator comes forward within the next month with a proposal to purchase and restore her.
However, Navy Wings added that, following a feasibility study, they have concluded that the restoration to flight of Sea Hawk FGA.6 VW908 is "affordable and achievable". The aircraft, which last displayed in 2010, has been in dehumidified storage at Shawbury awaiting a decision on her future, but speculation about a potential return-to-flight project has gained traction over the last couple of years.
Navy Wings now estimate that the aircraft could be returned to flight for less than ten per cent of the cost of the Sea Vixen, and the project could take just two years. She has now been transferred to the charity's base at Yeovilton, where work can commence. Like the Sea Vixen, she would be the only airworthy example of her kind.