The Republic of Korea's Black Eagles aerobatic team will return to the UK this summer, performing at the Southport Airshow, Royal International Air Tattoo and Farnborough International Airshow, according to the country's Yonhap News Agency.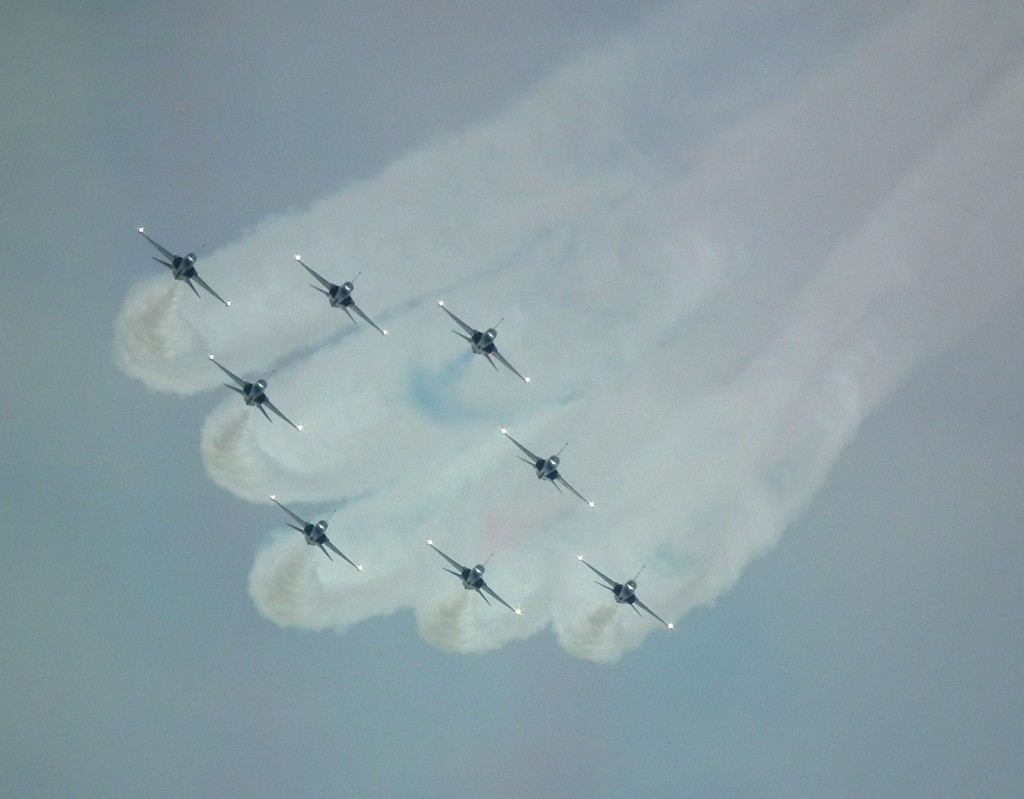 Nine T-50Bs will be dismantled in June and airfreighted to the UK, with three C-130s supporting the mission. While here, they plan to participate in three airshows as well as flyign in formation with the RAF Red Arrows in a show of friendship between the two nations.
Several days after Yonhap's announcement, the Royal International Air Tattoo confirmed the news, saying: "In a very special aircraft participation announcement, the Royal International Air Tattoo is pleased and honoured to confirm the undoubted stars of the flying display RIAT 2022: The Republic of Korea Air Force's national display team, the Black Eagles.
Initially, the Air Tattoo said they would be "the only UK event where visitors can experience the Black Eagles' full exhilarating display," but days later, the Southport Airshow also officially confirmed their participation. The Farnborough International Airshow, who have not commented on the team, is not likely to feature a "full" Black Eagles performance due to the highly constrained display area at the venue. In 2012, the team was limited to performing a solo performance at Farnborough.
The Black Eagles can trace their roots back to the 1960s, but was founded in its current form in 1994 flying the Cessna A-37 Dragonfly, switching to the T-50 for the 2009 season. They did not make their international debut until 2012 at the Waddington Airshow, where they were awarded the Boeing Trophy for the best flying display. A week later, they participated in the Royal International Air Tattoo, winning the King Hussein Memorial Sword for Best Overall Flying Demonstration and the As The Crow Flies Trophy for the best display as voted by FRIAT spectators.
Since then, they have performed in Singapore in 2014 and 2016, and in Malaysia in 2017. In 2020, the team substantially modified their show, adding new manoeuvres and increasing the use of coloured smoke. The new display is yet to be performed to an international audience.
At one point, the team planned to perform in other European nations this summer, but according to airshow organisers, some or all of these appearances have been cancelled. Yonhap News Agency said after their visit to the UK, the team would visit 13 other countries, including Poland, Slovakia, Egypt and the Philippines, but no timescale was given; it is not clear whether these are merely stopovers during a ferry flight back to Korea, or if the 13 countries are earmarked to host full Black Eagles displays, perhaps in an undetermined future year.
All four of the countries named in the report have expressed interest in purchasing the T-50, or its combat version, the FA-50, which is Korea's first home-built fighter aircraft.