The unique Patrouille Reva aerobatic team, which has been active since 1993, has flown its final airshow, according to French airshow industry body France Spectacle Aérien.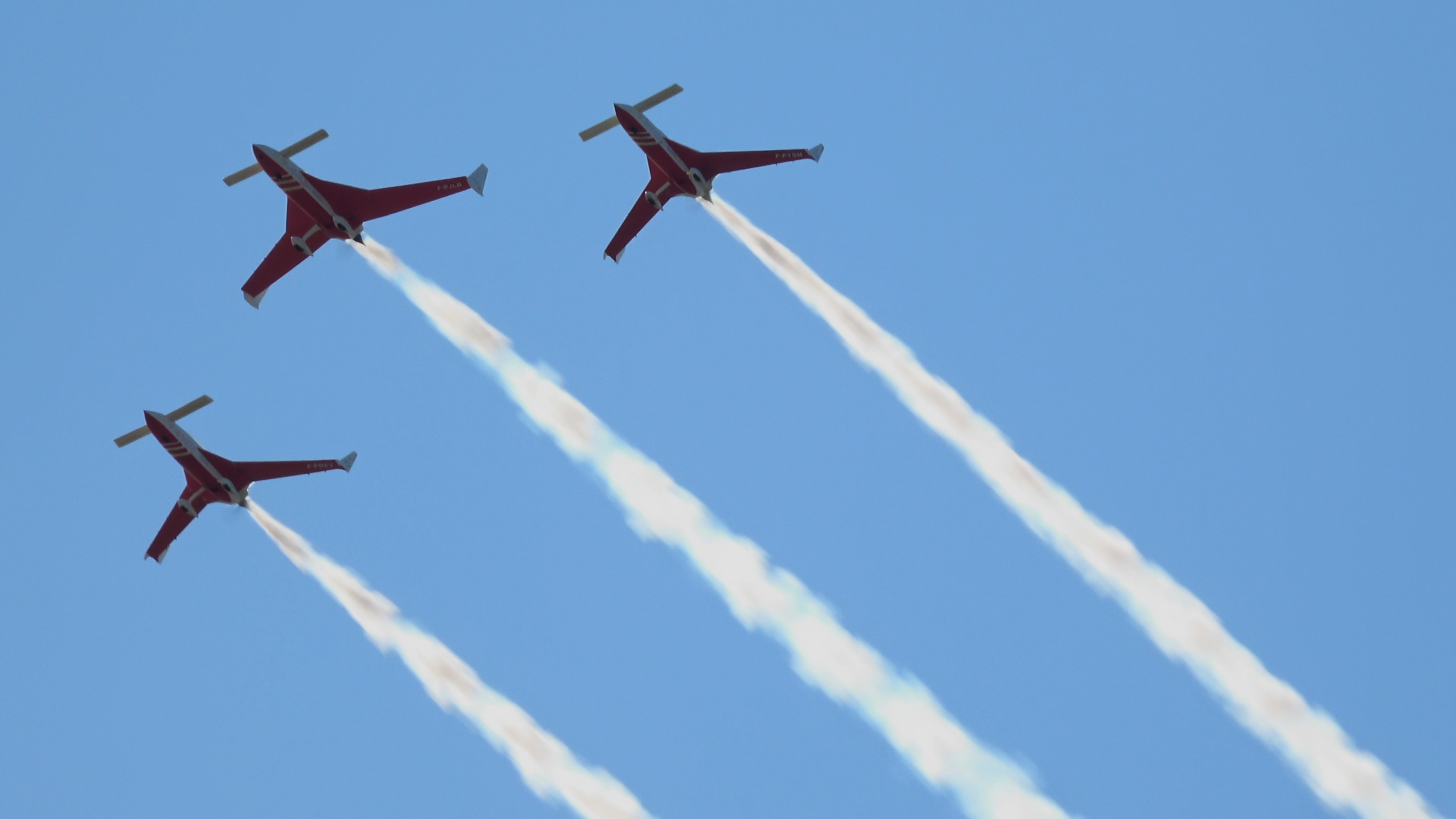 Flying one Rutan Long-EZ and two Rutan Vari-EZ kit planes, Patrouille Reva was the only formation aerobatic team in the world to use Burt Rutan's highly unusual series of canard-configured aircraft. However, after 28 years of displays, the team took the decision to cease flying airshows at the end of the 2021 display season and have put their aircraft up for sale.
The three aircraft, which have been modified to fly aerobatics and produce smoke, are being sold together, making it possible for a buyer to set up their own aerobatic team. This is a rare opportunity to purchase aerobatic-rated Rutan aircraft, as OSAC, the organisation responsible for issuing aircraft certifications in France, is no longer issuing aerobatic ratings for the aircraft.
The team's story began in 1983, when French Air Force fighter pilot Réal Weber began building a Rutan Vari-EZ and modifying it for aerobatics – a configuration he called the Acro-EZ. He began flying at airshows in 1985, but following a great deal of public interest, he decided to set up a formation aerobatic team several years later, which debuted in 1993, initially as a two-ship act but expanding to three soon after.

As well as countless airshows in France, the team have performed in China, Japan, the United Arab Emirates, Switzerland, Italy, the United Kingdom, Portugal, Romania, Germany, Libya, Poland, Jersey, Hungary, Bulgaria, Turkey, Spain and Ireland.
If no buyer is forthcoming, team leader Réal Weber will continue flying solo displays at airshows.