France's airshow rules, which had barely changed since 1996, have been entirely repealed and replaced with new, more complex rules for 2022 and beyond.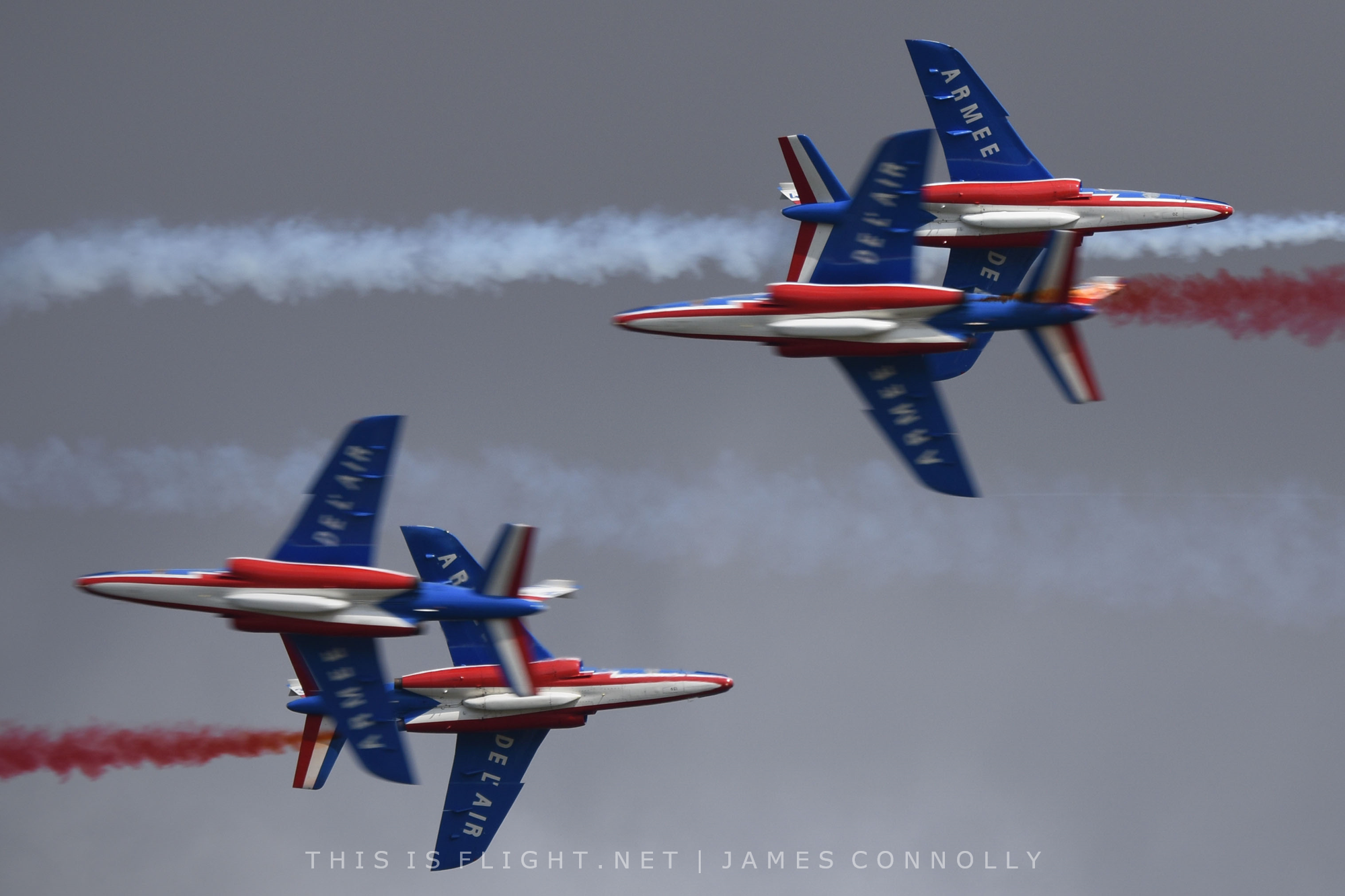 Published by DGAC, the French civil aviation authority, in November 2021, the new rules have been worked on over a period of several years, in cooperation with France Spectacle Aerien (FSA, the main industry body of French air displays), and the Air Events Working Group. However, FSA has distanced themselves from the completed rulebook, saying it is "unfavourable".
DGAC says the directive proves that the air display industry has the regulator's full attention.
Among the changes airshow organisers object to is the reclassification of types of air display. Previously, there were three categories of air event: small, medium and large, with regulations becoming more detailed as the size of the event increased. Under the new directive, small airshows will be redesignated as "simple" airshows and will continue to enjoy regulatory benefits, but medium and large events will be merged into a single category. Airshow organisers also face increased paperwork and a much longer application procedure when planning their event.
The types of organisation that can organise a public open day without applying for full airshow permissions has also been limited. This category of event is now restricted to accredited training organisations, which will exclude most restoration groups and historic aircraft collections.
Unlike other countries with a similarly well-developed airshow industy, like the UK and USA, display pilots in France do not have to hold a specific qualification to fly at airshows, and until this year, they were only required to meet minimum conditions for total flying hours and currency. From next year, most pilots will need to either have previous airshow experience, have undertaken theoretical training, or hold a suitable air display qualification in another country.
Similarly, while there is no formal qualification, Flight Directors will also face greater requirements. From 2024, new Flight Directors must undergo training and then work at "simple" airshows before being allowed to graduate to larger events. This is similar to the system of Flying Display Director (FDD) accreditation seen in the UK, where there is now a shortage of qualified FDDs.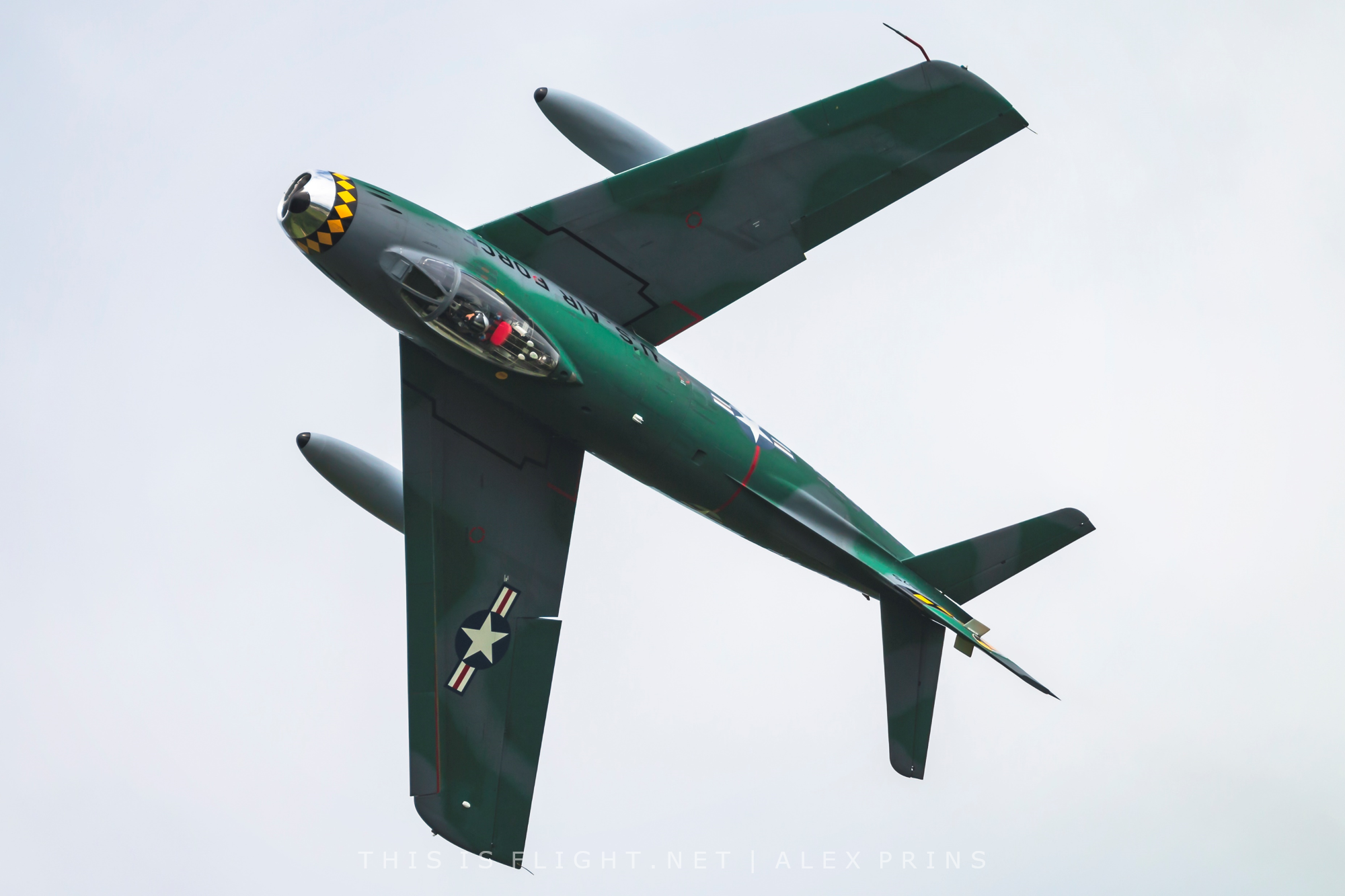 Separation distances between aircraft and spectators have seen a major shake-up. Minimum separation is determined primarily by an aircraft's speed. Until now, two different separation distances were enforced for each speed band, depending on whether a manoeuvre was aerobatic or non-aerobatic – similar to the system used in the USA. The new rules will see France move in line with other European countries, where 150, 230 and 450m display lines are standard and distances are decided based on direction of travel rather than the type of manoeuvre.
For example, a fast jet aircraft displaying in summer 2021 could fly 200m from the crowd in non-aerobatic flight and 400m from the crowd in aerobatic flight, regardless of its direction of travel. It will now be permitted to fly 230m from the crowd in either aerobatic or non-aerobatic flight, as long as it does not carry energy towards the spectators. When flying towards spectators, it will be able to fly no closer than 450m, regardless of whether or not it is performing aerobatics.
The new separation distances are as follows, with deleted text struck through and new text in red:
Speed

Non-aerobatic manoeuvres

Direction of travel not towards the public

Aerobatic manoeuvres

Direction of travel towards the public

0-100kts (rotary wing)

50m

100m

100m
0-100 knots (fixed wing)
50m
100m
100-160 knots
100m
150m
160-200 knots (military)
100m
150m

160-200 knots (civilian)

100m

150m

150m

230m

200-300 knots
150m

200m

230m

300 knots or greater

200m

230m

400m

450m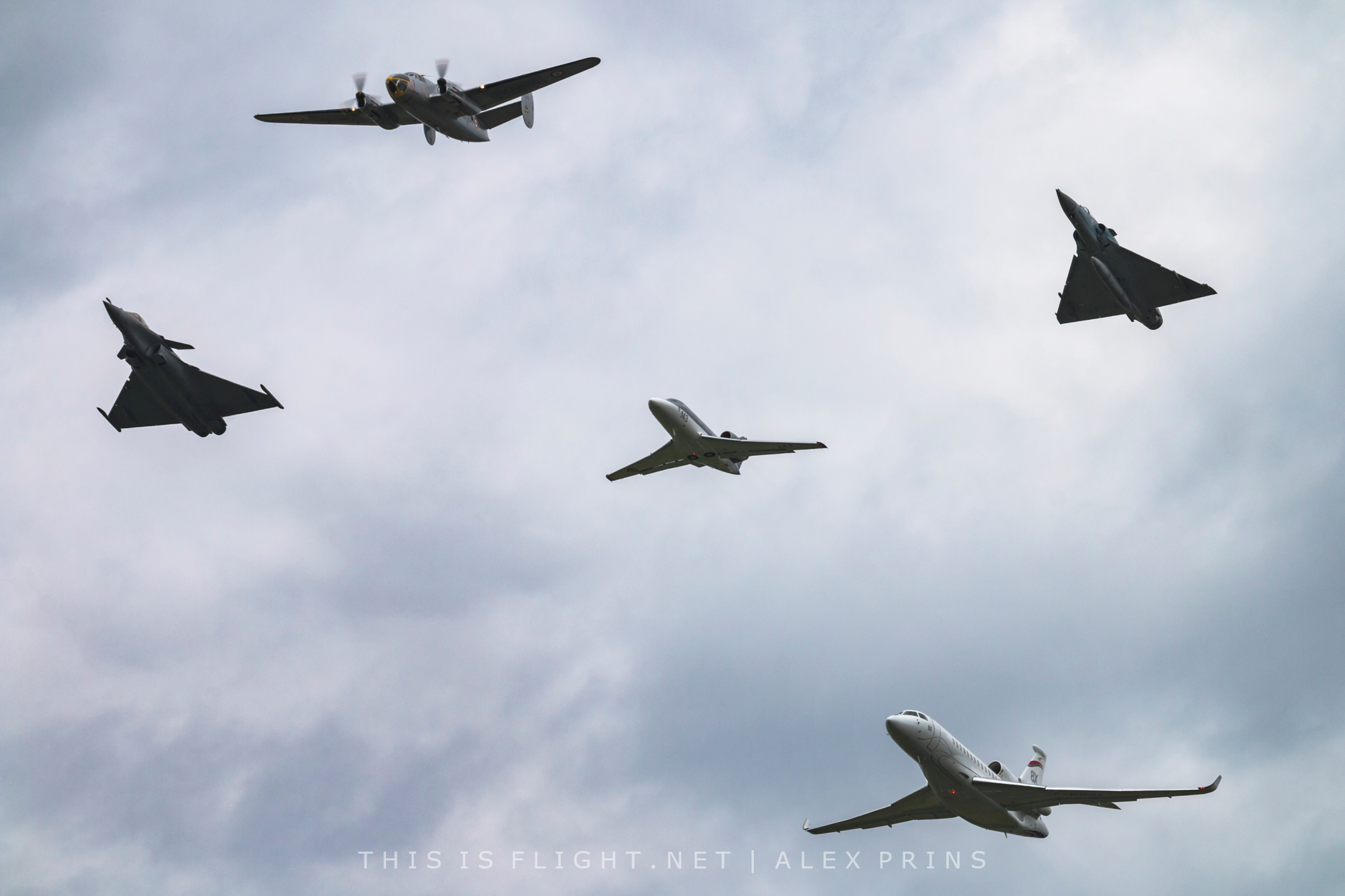 Minimum heights have been revised, making them more complex, but allowing more opportunities for low flying. Previously, there was a single "presentation area" with a 100ft minimum height for straight-and-level flypasts and a 330ft minimum height for all other manoeuvres. The new rules will allow the creation of two concentric presentation areas: a low flight presentation area, where the minimum height will be 300ft, and a very low flight presentation area, where pilots will be given more freedoms than before to fly below 300ft.
However, to benefit from these rules, pilots must now have undertaken three recent practice displays, otherwise they will be limited to a blanket minimum height of 500ft.
Outside these official presentation areas, standard rules of the air will apply.
New altitude minima are as follows:
Manoeuvre type
Minimum height (presentation area)
Minimum height (very low flight presentation area)

All flying, if pilots do not meet currency requirements

110 or 330ft

500ft

500ft

Straight-and-level flypast

100ft

300ft

100ft

Stable flight, not towards the public or the ground

330ft

300ft

200ft

All other manoeuvers

330ft

300ft

300ft

Helicopters in the hover

330ft

300ft

0ft
Interestingly, the new rules will require airshow organisers to make sure their presentation area is suitable for photographer-pleasing topside passes, which are known in France as English passes.
Although FSA has objected to the directive, in most respects, France will continue to have some of the simplest airshow regulations in western Europe. While the 2021 rules are undoubtably more complex than those that they replace and will create extra work for airshow organisers, the spectator experience is not likely to significantly change; tweaks to display separation and minimum heights seem to be aimed more at bringing French air display regulation in line with neighbouring countries, rather than adding prohibitive new safety restrictions.
Certain events, including the Paris Airshow at Le Bourget and all-military airshows, are not covered by this set of rules.
DGAC say they are willing to revisit parts of the directive if they are found to cause significant difficulty during the 2022 airshow season.
The full document is available here, and questions and comments can be submitted to DGAC here. It will come fully into force on the 22nd April 2022.