LINCOLN |The RAF Red Arrows' new base will be RAF Waddington, less than 10 miles south of their current base at Scampton, the Ministry of Defence has confirmed.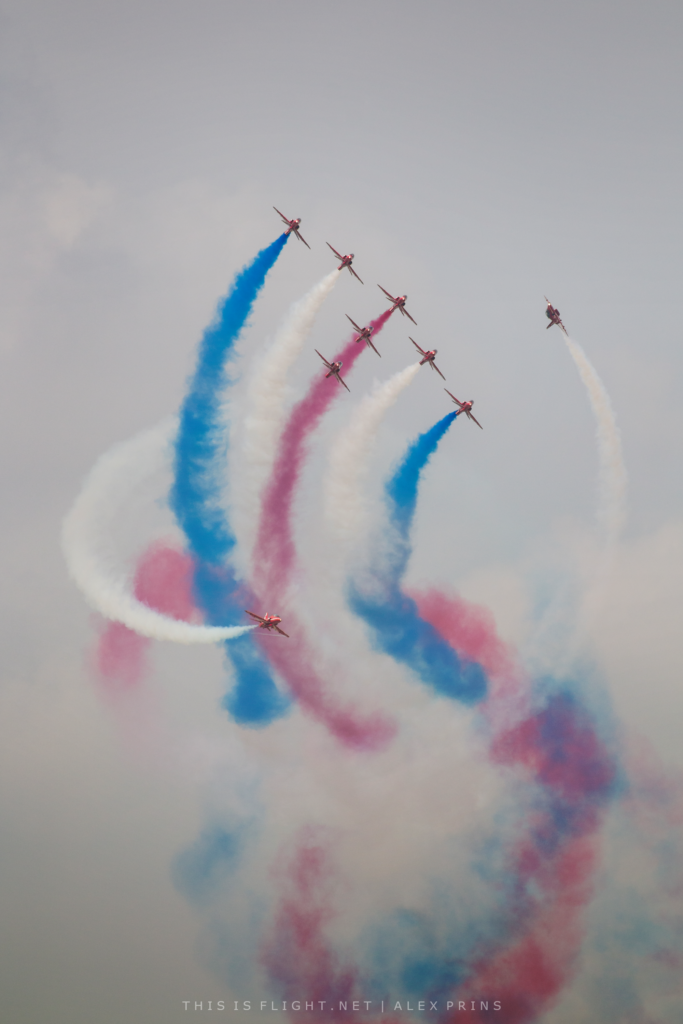 RAF Scampton, which is expected to close in around 2022, has been the home of the Red Arrows since 1983, with a brief move to RAF Cranwell between 1995 and 2000. However, they continued to use the airspace over Scampton for training. Although Scampton is expected to be sold off for redevelopment, the Red Arrows will continue to use its airspace for training after their move.
Waddington is one of five front-line RAF bases, home to the UK's Intelligence, Surveillance, Target Acquisition and Reconnaissance (ISTAR) fleet. This includes aircraft such as the E-3D Sentry, RC-135 Rivet Joint and Sentinel R1. Waddington was previously named as the Red Arrows' new home in 2008, but the move was cancelled several years later.
The closure of RAF Scampton was announced in 2018 as part of a major cost-cutting exercise. Two other RAF bases were considered as potential new Red Arrows bases: RAF Leeming in North Yorkshire and RAF Wittering in Cambridgeshire, however there was a strong local movement in Lincoln to keep the Red Arrows nearby.
The Ministry of Defence said it would look at ways to preserve Scampton's "rich history". During the second world war, Scampton was home to the infamous 617 Squadron, who staged the daring Dambusters raid in 1943. It was later a base for Vulcan bombers.