GATWICK | The UK's Civil Aviation Authority has published draft regulations which will restrict pyrotechnic air displays, including sweeping new altitude minimas.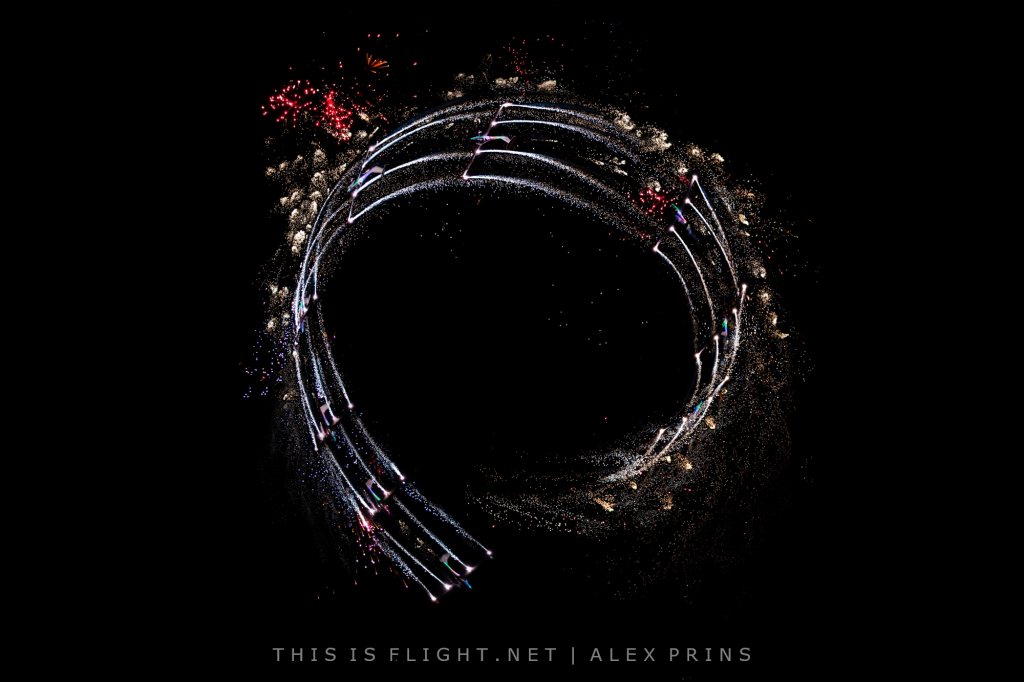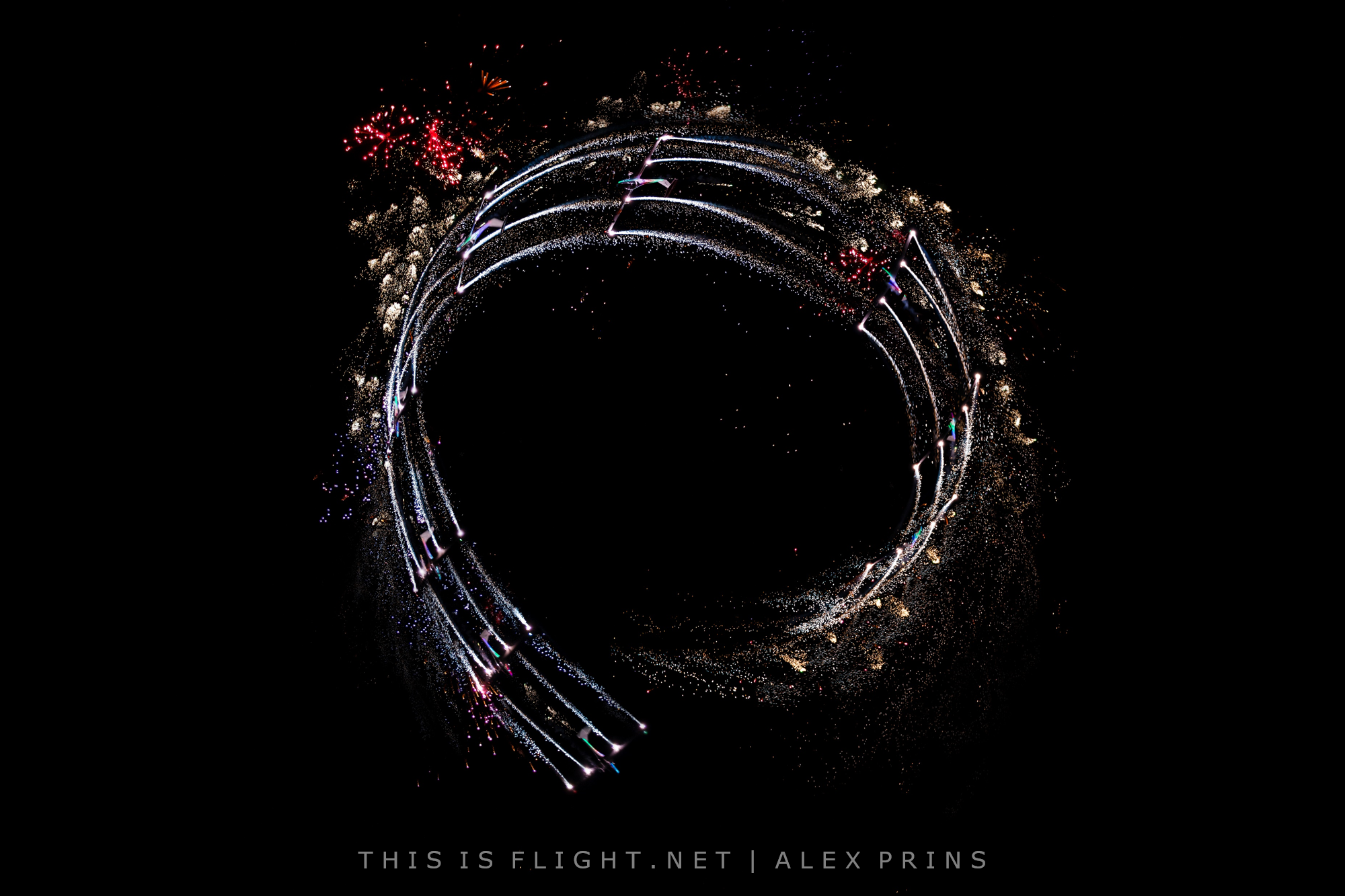 The latest draft CAP403, one of the key regulatory documents governing UK air displays, is currently undergoing a consultation period, which will end on the 29th November. The new rules are likely to come into force early in 2020.
Night display team Aerosparx (pictured) described the changes as "unnecesary", adding that they would make displaying "more difficult and more dangerous".
Among the new rules, a minimum altitude of 500 feet will be imposed for off-airfield twilight displays. At other times, the minimum altitudes for off-airfield shows is 200 feet over land and 100 feet over water. The CAA also warned that they may impose a higher minima on a case-by-case basis. This means the minimum altitude for seaside twilight displays at shows such as the Bournemouth Air Festival will be increased by a factor of five.
The draft CAP also bans spinning and gyroscopic manoeuvring at twilight, and advises pilots not to perform manoeuvres which take them away from clear visual references. Twilight is the 30 minute period between sunset and the official start of night-time, after which no public flying displays are permitted under CAA rules. Almost all UK pyrotechnic displays take place during this period.
New regulations are also proposed for displays involving pyrotechnics. To avoid fires on the ground, the CAA say all pyrotechnic material must have burned out before it reaches 200 feet, effectively imposing a minimum altitude on all pyrotechnic displays of 200 feet.
Although the rule exists to reduce the risk of fires on the ground, it will also cover cold-burning pyrotechnics with no fire risk, which are currently used during displays at much lower altitudes. These rules will effectively outlaw several established display sequences and manoeuvres, such as pyro chasers, pyro walls and pyro pylon runs.
Outside of twilight and pyrotechnic displays, the draft CAP also clarifies expands upon existing rules on risk management, formation displays, the role of the Flying Control Committee and several other topics.
Pyrotechnic air displays and twilight displays are among the few areas of the UK airshow industry to have seen significent growth over the past few years. Civilian British aerobatic teams now set the standard globally, performing their unique displays across Europe and Asia. The number of air displays which feature twilight performances in the UK is also rising.
The document can be viewed here and a response to the consultation can be made here until the 29th November 2019. Responses should be thoughtful and evidence-based, and must clearly reference named paragraphs of the draft CAP.