Large-scale flypasts in southern England and northern France marked the 75th anniversary of the D-Day landings on Wednesday 5th June.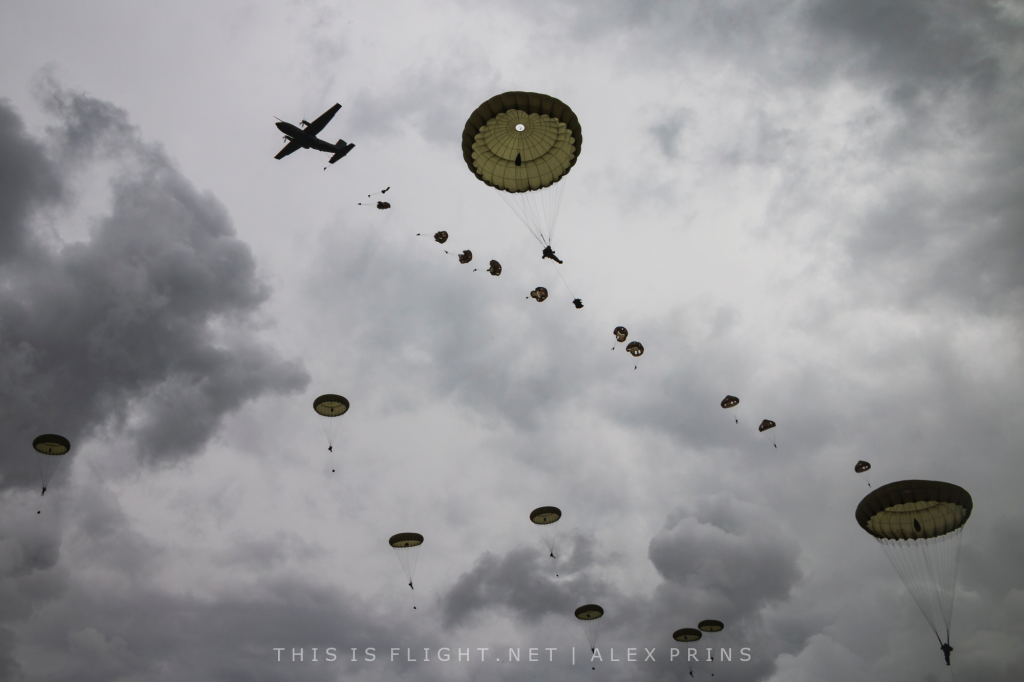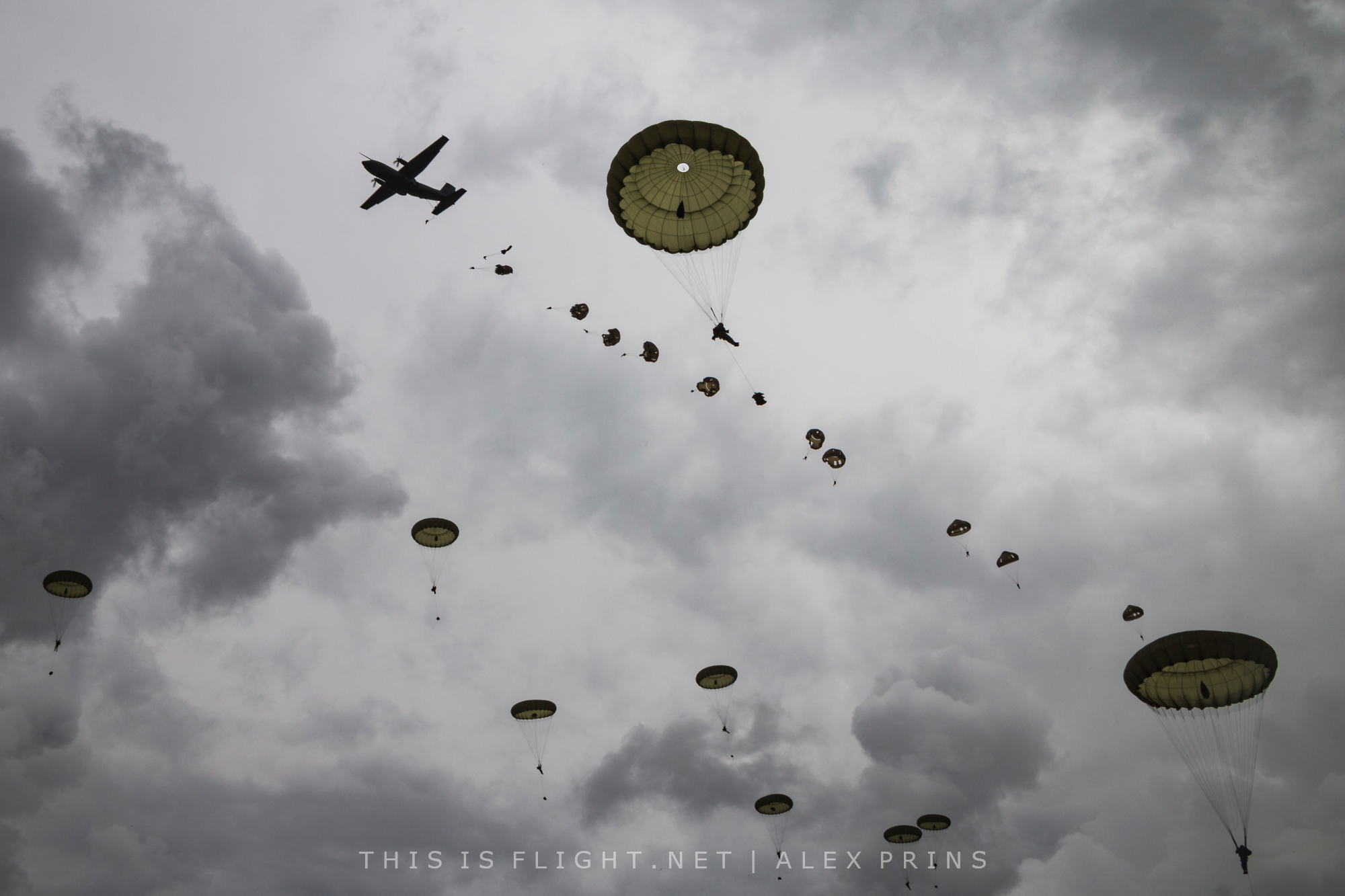 The Daks Over Normandy event brought together over 30 vintage Dakotas from around the world, coinciding with official commemorations in Portsmouth and in Normandy.
The UK's official commemorative event was be held at Southsea Common in Portsmouth on Wednesday 5th June, attended by the Queen, the British Prime Minister, the US President, 16 other world leaders and 300 veterans of the operation.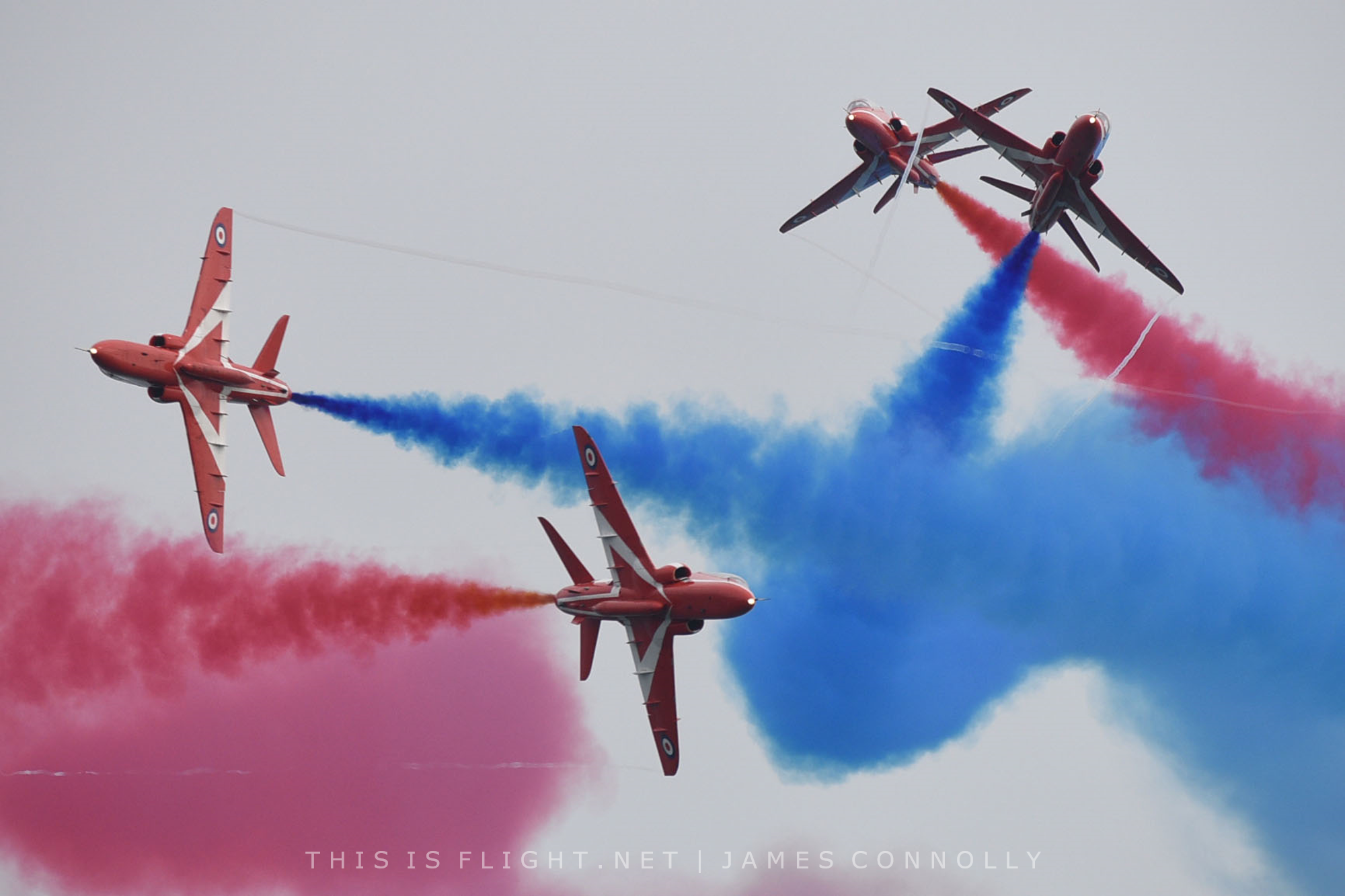 The event included flypasts of 25 military aircraft, including a Spitfire, Hurricane, Wildcat helicopter, two Merlins, two Hercules, a Sentinel, A330 Voyager, four Hawk T.1s, two Typhoon FGR.4s and the nine Hawk T.1As of the Red Arrows. The Red Arrows returned for a full flying display later in the afternoon.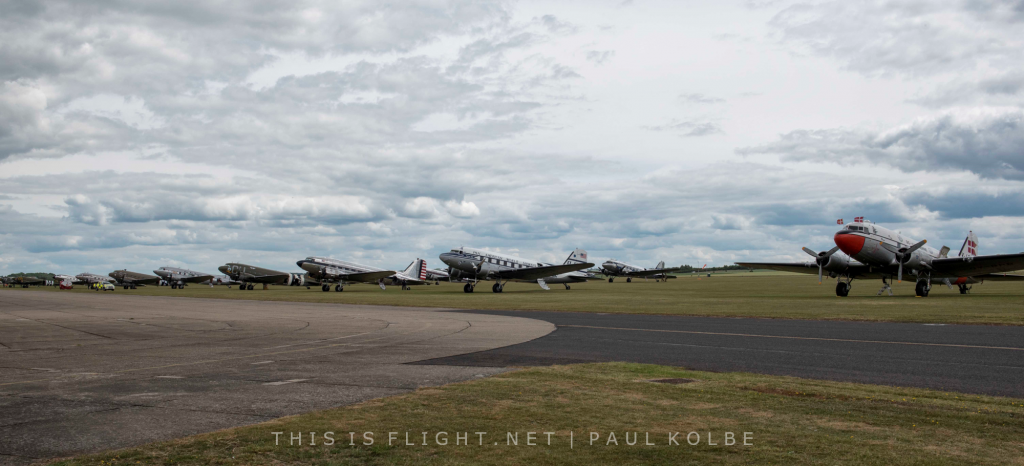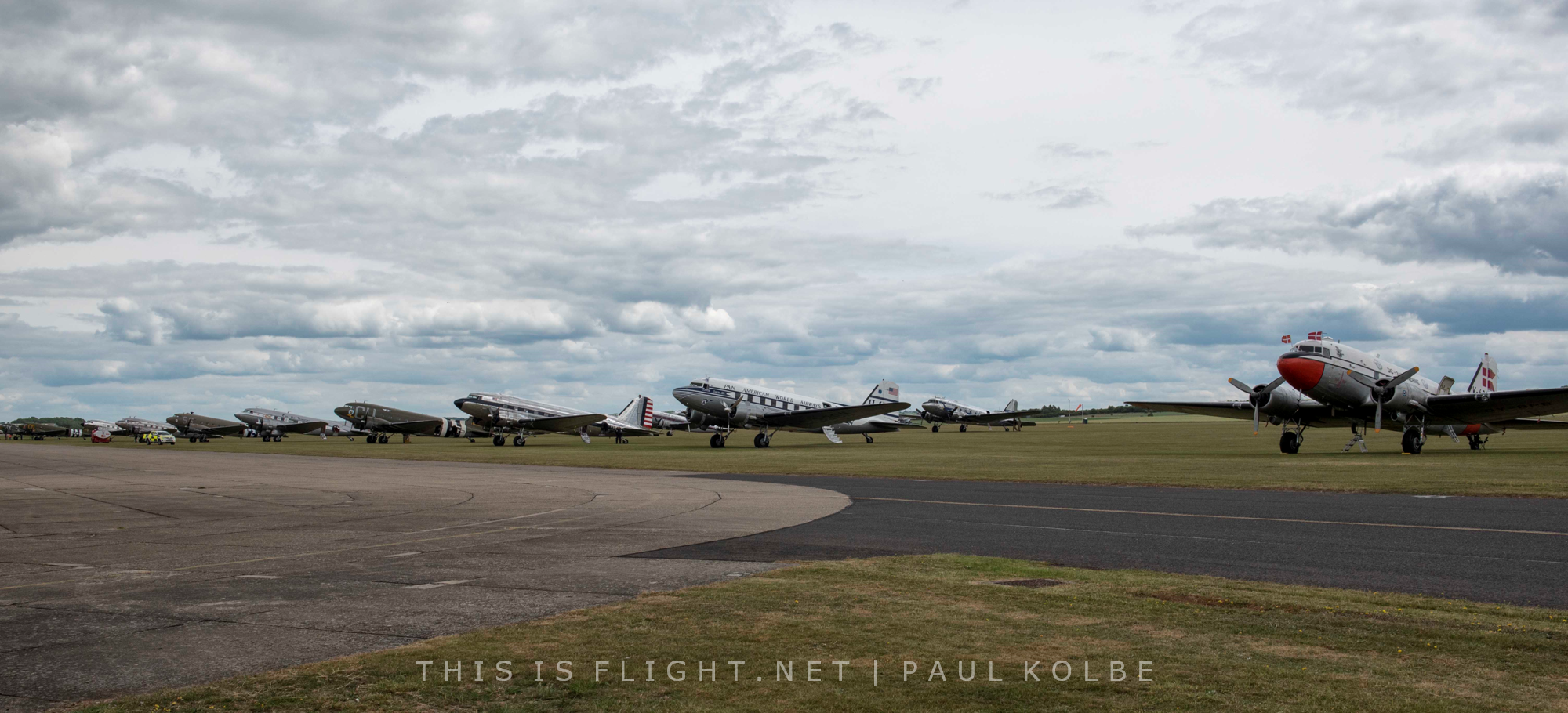 On the same day, a formation of over 20 Dakotas, escorted by P-51D Mustangs, Beech 18s and T-6 Texans, took off from Duxford en-route to France as the culmination of Daks Over Duxford. In addition, Duxford saw warbird displays and flypasts, flying displays by C-47s and DC-3s and a flyby from the United States Air Force over the weekend.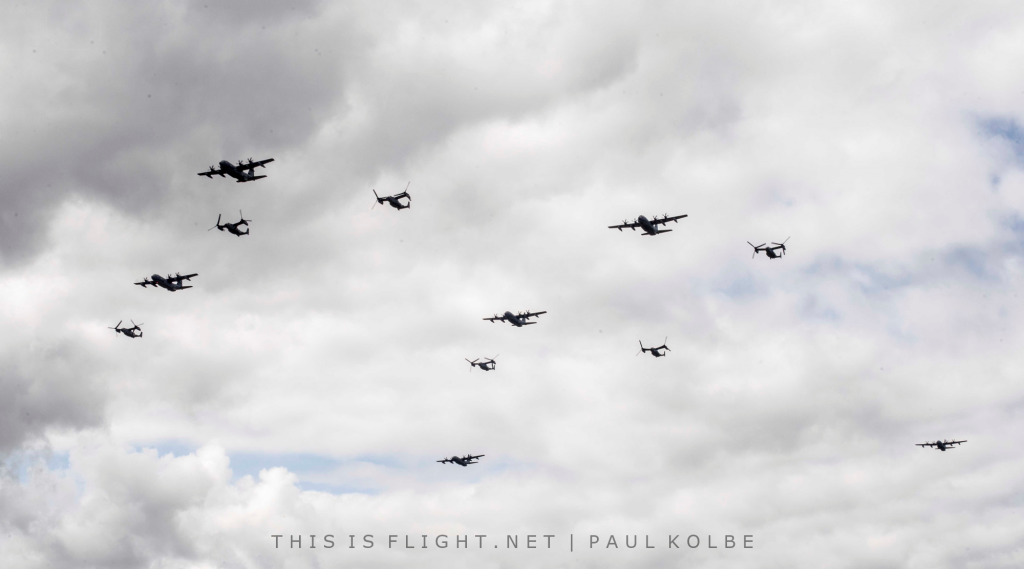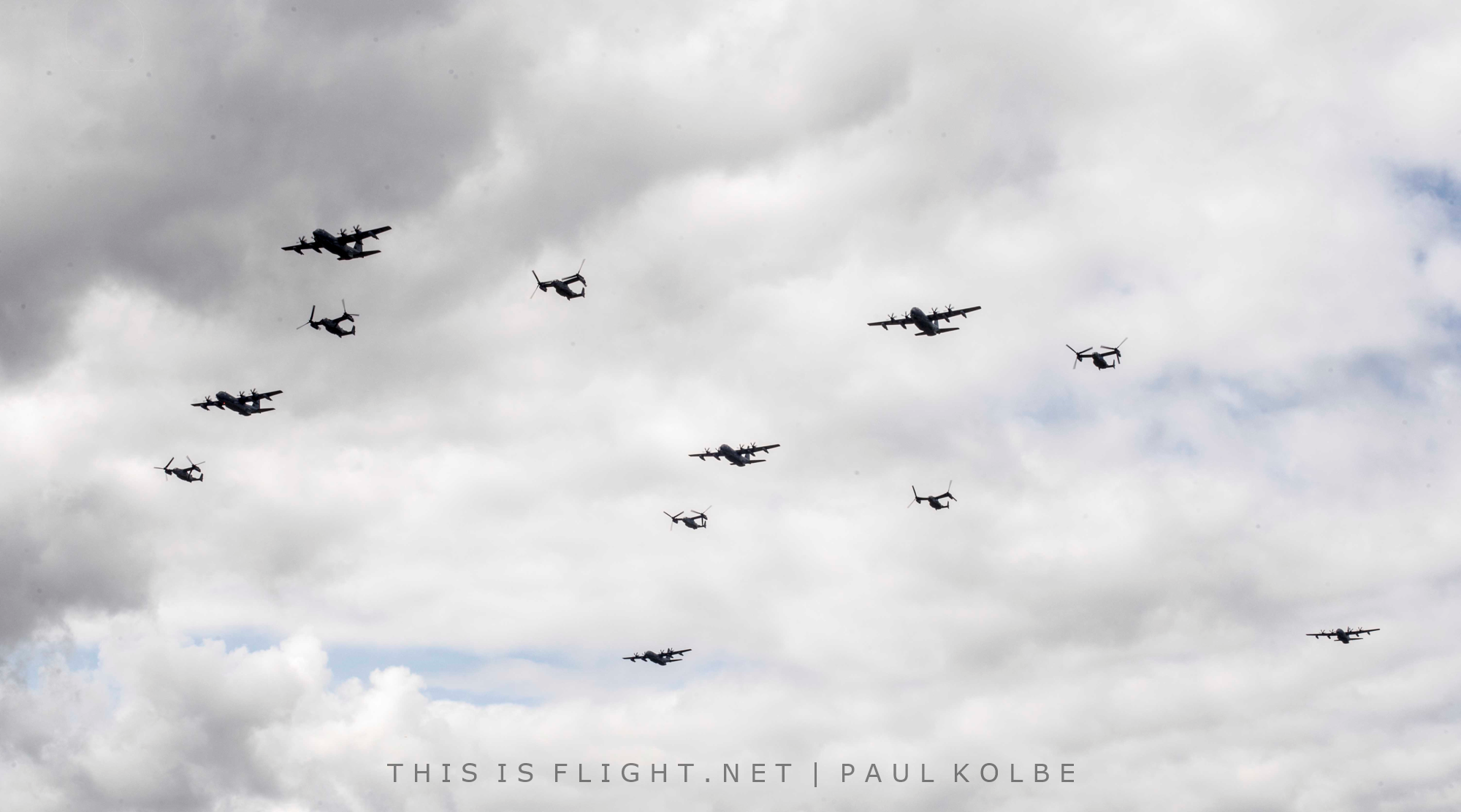 The main Dakota formation flew low over Colchester, Southend-on-Sea, Medway, Maidstone and Eastbourne before crossing the English Channel to France, flying over Le Havre before commencing a parachute drop at Sannerville, landing at Caen shortly afterwards.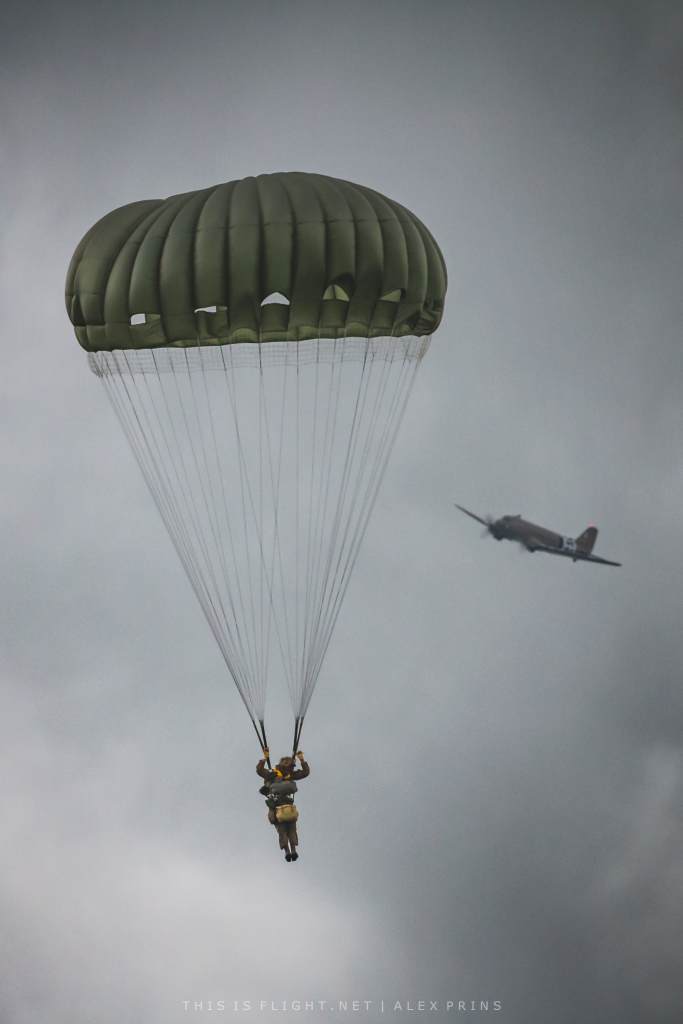 Also on the 5th June, a variety of aircraft staged flypasts and parachute jumps at Carentan, including Dakotas, Spitfires, a Staggerwing and military aircraft from France, the UK and the USA. Hundreds  of jumpers took part, including re-enaction groups and military teams such as the  Red Devils and Golden Knights. Several veterans of the operation also participated in tandem jumps.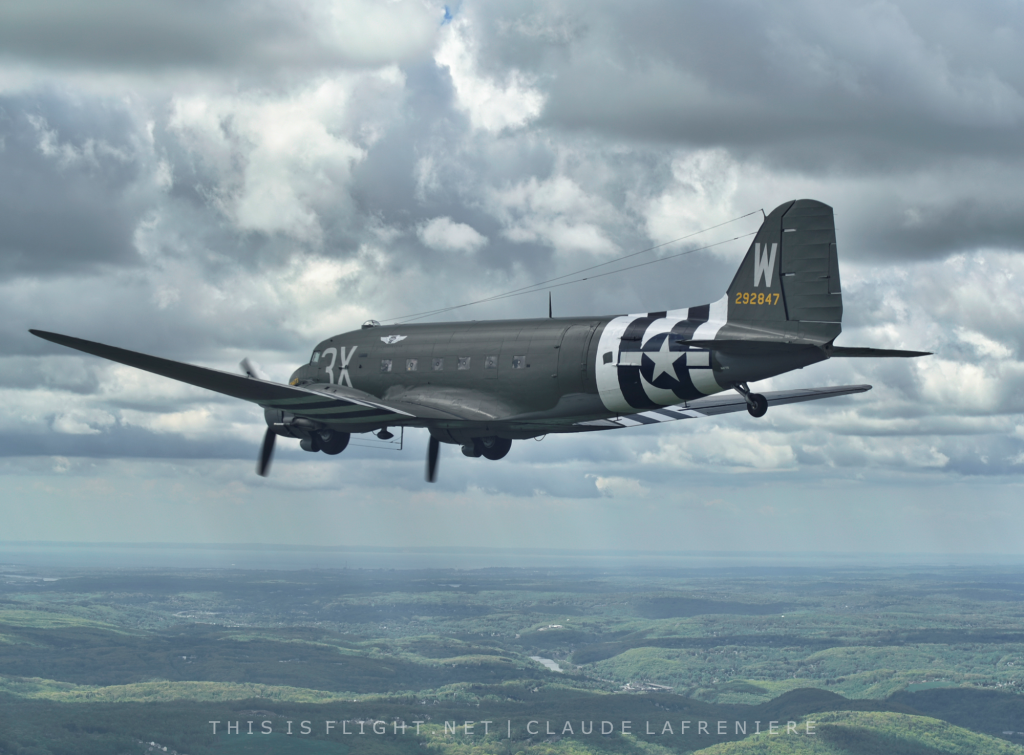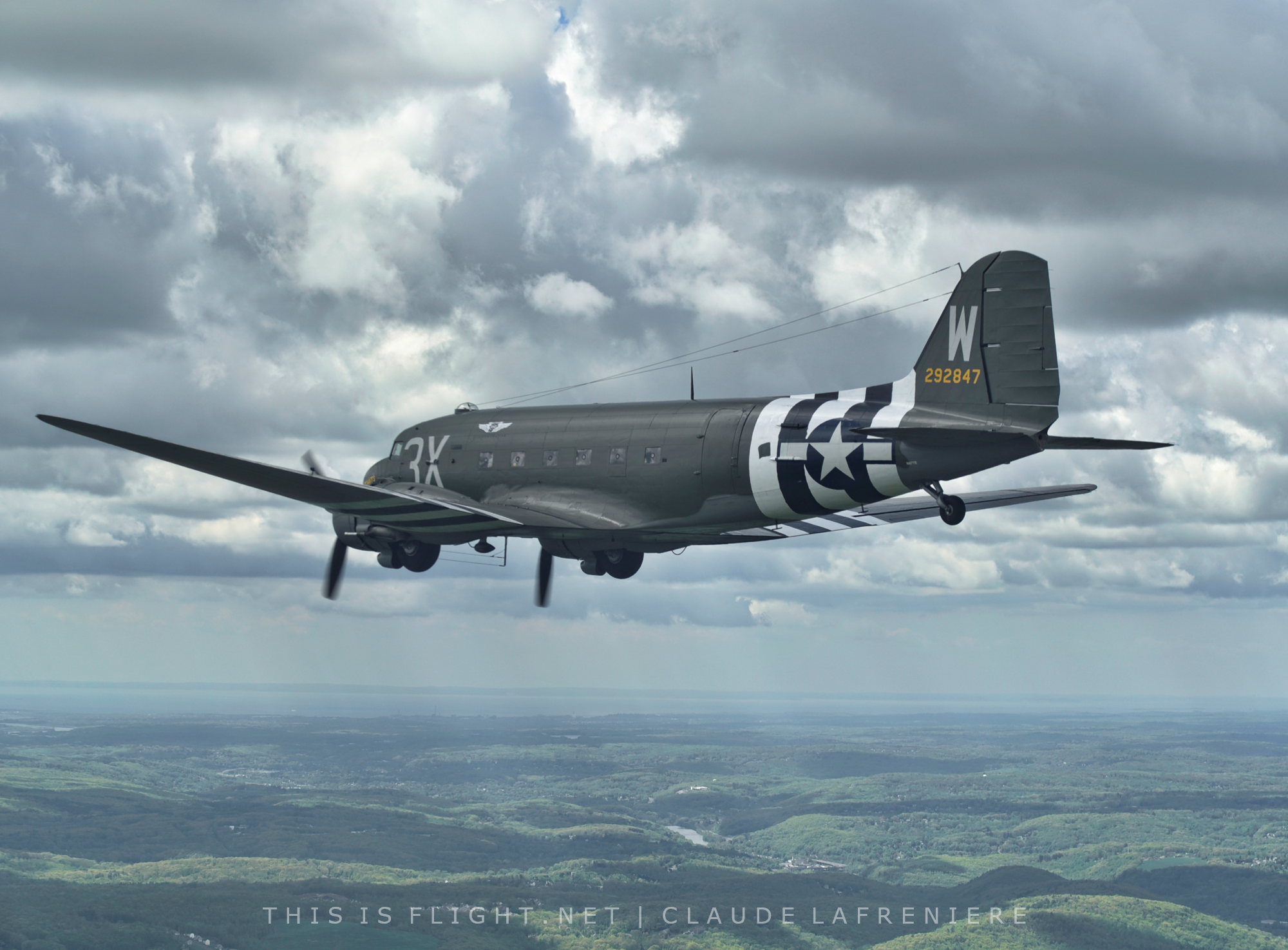 The French and US heads of state met in France on the Thursday 6th June for further commemorative events, which included a flypast of specially-painted F-15s. On the same day, the RAF Red  Arrows staged a flypast over Arromanches.
Further jumps from the US military and historic aircraft continued around Caen over the following days.